5 Must-See Beaches in California
When travelers find their way to California, the beach is usually their first stop. With nearly 900 miles of spectacular coastlines, California is arguably the ultimate American beach destination. There is no shortage of beaches to bask in, and each one has its own unique character. From sun-dappled, party beaches in the south, to more mellow ones up north, there is an enticing strand of sand and sea for every type of traveler. Below are some of the best-loved beaches in California.
Leadbetter Beach, Santa Barbara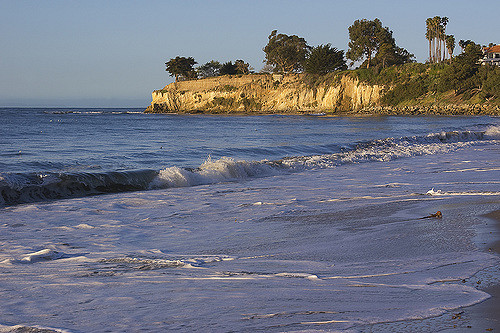 Image via flickr by Damian Gadal
Santa Barbara, known as the American Riviera, is a beautiful and posh city in Central California. Its main draw is Leadbetter Beach, an expansive stretch of golden sand and sapphire waters. Nestled beneath the stony slopes of Leadbetter Hill and lined by a finely manicured park, Leadbetter Beach is an urban oasis frequented by both locals and tourists. Public facilities including picnic tables, barbeque sites, restrooms, and outdoor showers are available here. Plan your trip with this Santa Barbara City Guide.
Huntington State Beach, City of Huntington Beach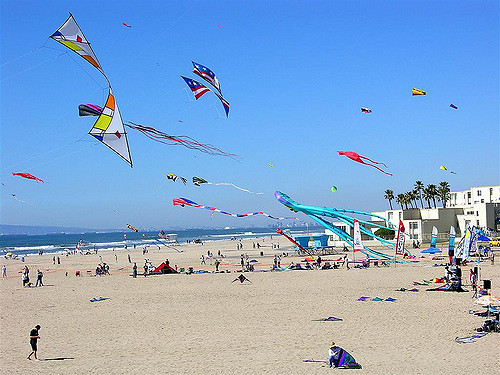 Image via flickr by by diosthenese
Huntington Beach is a coastal city in Southern California popular for its surfing culture. Its main beach, also called Huntington Beach, is littered with bustling restaurants, boutique hotels, and novelty shops. Tourism is big in Huntington Beach especially during the U.S. Open Surfing tournament, which is held here annually. The International Surfing Museum is a popular attraction in the city.
Santa Monica Beach, Santa Monica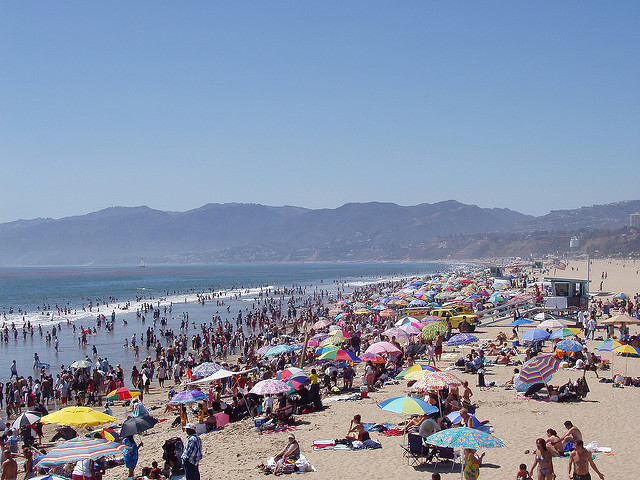 Image via flickr by mcclave
As festive as it is beautiful, Santa Monica Beach is a 3.5-mile beach in the seaside city of Santa Monica in western Los Angeles. Bordered by a range of hotels, restaurants, and shops, the area is teeming with activity all day. At its heart is Santa Monica Pier, a favorite sightseeing spot where visitors can take a break from the ocean and enjoy the amusement park, aquarium, and food bazaar.
Ocean Beach, San Francisco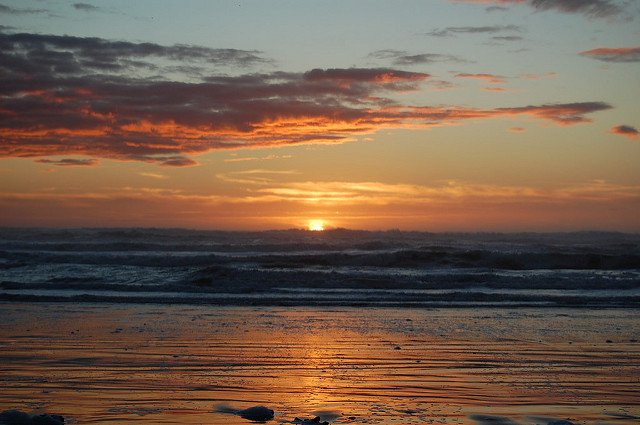 Image via flickr by Kevin Krejci
If you're looking to escape the crowds of the sunny, southern beaches, head off to San Francisco's Ocean Beach. It's a stunning, uninterrupted expanse of sand and sea on the western edge of San Francisco. Although as inviting as its waters are, cold temperatures and notorious rip currents make Ocean Beach inconducive for swimming. On its edge an esplanade leads up to the Cliff House, a famous landmark where beachgoers can dine and enjoy panoramic views of the coast.
Coronado Beach, San Diego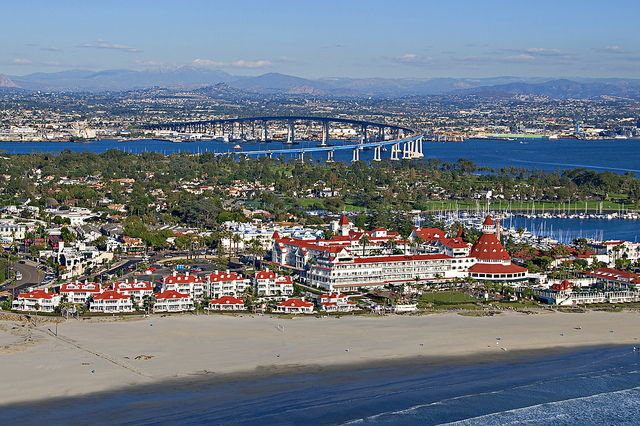 Image via flickr by hoteldelcoronado
Known for its perfect weather and myriad gorgeous beaches, San Diego is a hotspot of avid beachgoers. One of its best beaches is Coronado, situated on a peninsula about 5 miles from downtown San Diego. Visitors can enjoy a range of activities here, from surfing, boating, and parasailing; to inland activities, like Segway tours, shopping, and dining. Hotel del Coronado, a Victorian-style hotel built in 1888 is a popular landmark. Visitors can explore its elaborate interior by joining a walking tour.
If you're chasing the sun, California is your go-to destination. Beach options are plentiful and every traveler should swing by at least one or two to fully experience the sweet, laid-back, Californian lifestyle.
Like, Share and Spread the Love!!