8 Awesome Attractions in Pagudpud, Ilocos Norte
Pagudpud is a coastal town filled with Ilocandia delights and adventure. Located on the northern tip of Luzon, thousands of visitors are drawn to this town annually because of its alluring coastlines and remarkable architectural attractions. Among them are, Saud Beach, Maira-ira Beach, Kapurpurawan Rocks, Patapat Viaduct, and more. Below are the must-see attractions in Pagudpud.
Saud Beach
Lining the western side of the town, Saud Beach is Pagudpud's main draw with its crystal-clear water and fine white-sand. There are a range of inns and restaurants along the coast that suit the needs and budget of every traveler. Saud is also a perfect jump-off point to other attractions in the area.
Distance from Laoag City: 78 kilometers
Travel Time to and from Laoag City: 1.20 hrs.
Bangui Windmills
The Bangui wind farm was a project initiated by the local government in the 1990s to jump-start clean and renewable energy production in the region. The wind farm currently provides 40% of Ilocos Norte's energy. There are 20 windmills along the Bangui coastline. Each stands 20 feet high. Although they were not built for tourism purposes their aesthetic quality began to attract tourists over the years. Now, the wind farm is a top attraction of Ilocos Norte.
Distance from Saud Beach: 21 kilometers
Travel Time to and from Saud Beach: 25 minutes
Burgos Lighthouse
A remnant of the Spanish colonial era, the Burgos Lighthouse was built in the late 1800s to guide Spanish galleons crossing Cape Bojeador. The solitary lighthouse sits on top of a hill called Vigia de Nagpartian. From the top of the lighthouse you can enjoy panoramic views of the South China Sea. Cape Bojeador is also called Parola ng Bojeador in Filipino.
Distance from Saud Beach: 37 kilometers
Travel Time to and from Saud Beach: 40 minutes
Kapurpurawan Rock Formation
The Kapurpurawan Rocks in Burgos is a site for more adventurous travelers. It's located in a coastal area west of the Bangui Windmills. From the highway visitors would have to pass through a dirt road and trek roughly 30 minutes for a glimpse of these picturesque rocks. Their peculiar shape is a result of many years of ocean movement. Visitors can rent a tricycle or jeepney to reach the area. A light rain shower can make passage through this road quite difficult, so visitors should wear comfortable clothes and outdoor footwear, and have an ample supply of drinking water.
Maira-ira Beach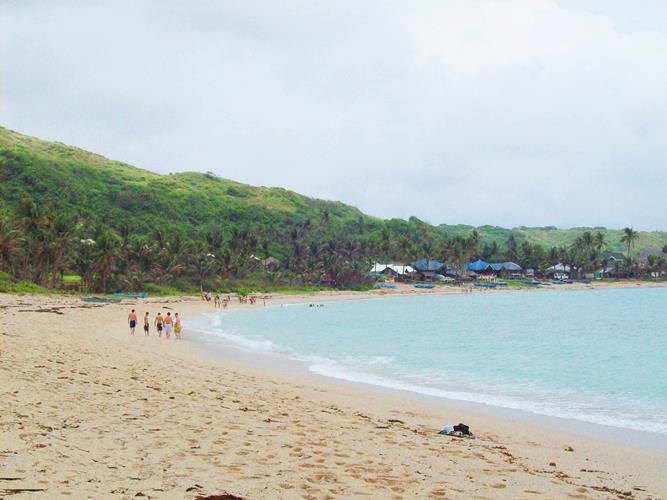 Maira-ira is a little paradise found on the northernmost tip of Luzon. From Saud Beach you can go there on a rented tricycle or jeepney. The winding road to Maira-ira Beach goes through thickly forested mountains which makes for spectacular sightseeing. Since Maira-ira is located in a remote area, it doesn't have as many commercial establishments like Saud Beach. But it's equally attractive and offers an amazing  view of the Tres Marias Islands in the distance.
Distance from Saud Beach: 18 kilometers
Travel Time to and from Saud Beach: 30 minutes
Timangtang Rock

Traveling south from Maira-ira beach you can visit the Timangtang Rocks which, from a distance resembles a person lying on his back with a hole through the head. Up close the hole through the rock also resembles a bell tower. The lane of boulders at this site is also known as Lovers' Rocks.
Distance from Saud Beach: 15 kilometers
Travel Time to and from Saud Beach: 20 minutes
Patapat Viaduct
The Patapat Viaduct is one of the most celebrated bridges in the Philippines because of its remarkable winding design. Built on the side of the Ilocos Norte mountain range,  it offers a breathtaking view of Pasaleng Bay. It's approximately 3 kilometers long. Along the road there are spots where tourists could stop for some sightseeing and picture-taking.
Distance from Saud Beach: 18 kilometers
Travel Time to and from Saud Beach: 20 minutes
Kaibigan Falls
Kaibigan Falls is one of the natural treasures of Ilocos Norte. It is located in Baranggay Baloi in the eastern side of Pagudpud. The 80-feet waterfalls is nestled within thickly-forested mountains. To get there, visitors must take a 1-2 kilometer trek from the highway. Employing the services of a local guide is highly recommended.
Distance from Saud Beach: 14 kilometers
Travel Time to and from Saud Beach: 16-20 minutes
If you found this article useful, please pass it on. Thanks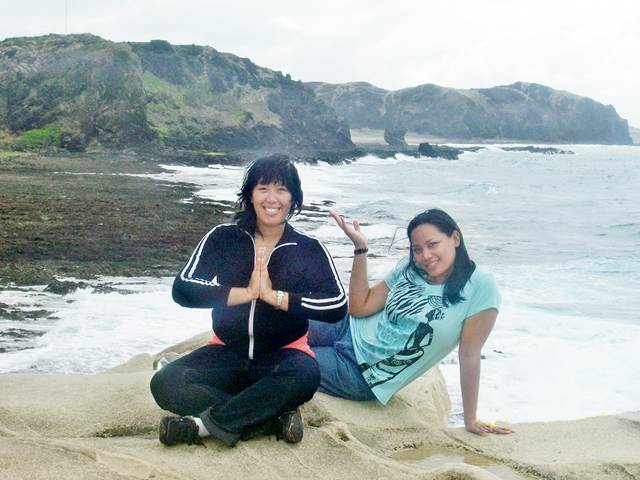 Traveling to Ilocos Norte, check-out, How to Travel from Manila to Pagudpud, Ilocos Norte 
Like, Share and Spread the Love!!