Coogee Beach for First Time Visitors – A Travel Guide
One of the things I loved about Sydney was that without much fussy planning you can easily go to one of its charming beaches in a relatively short time. Most beaches are close to communities like Bondi and Randwick. One of them is Coogee Beach. It's located on the eastern side of the City of Randwick, roughly an hour away from Sydney's central business district in moderate traffic.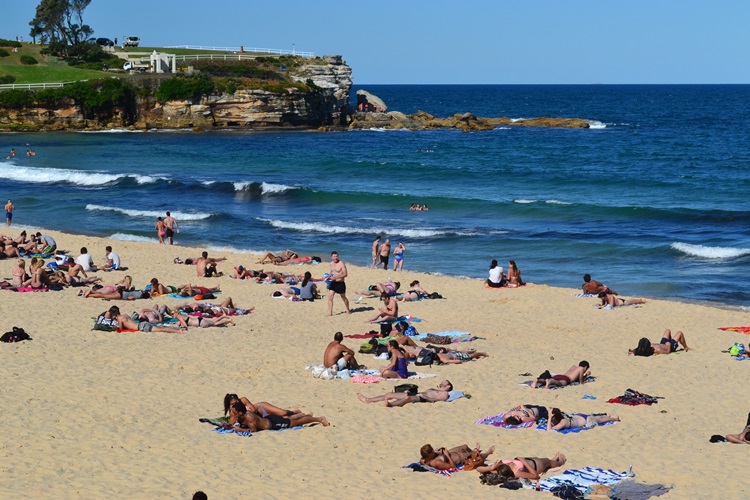 The name "Coogee" is said to be derived from the aboriginal word "koo-chai or koo-jah," which means "the odor of drying seaweed." As I walked the beach I did notice a bunch of seaweed washed to shore. Coogee beach is just a few kilometers south of Bondi Beach. The number of beach-goers  was lesser and the waves seemed tamer compared to Bondi Beach.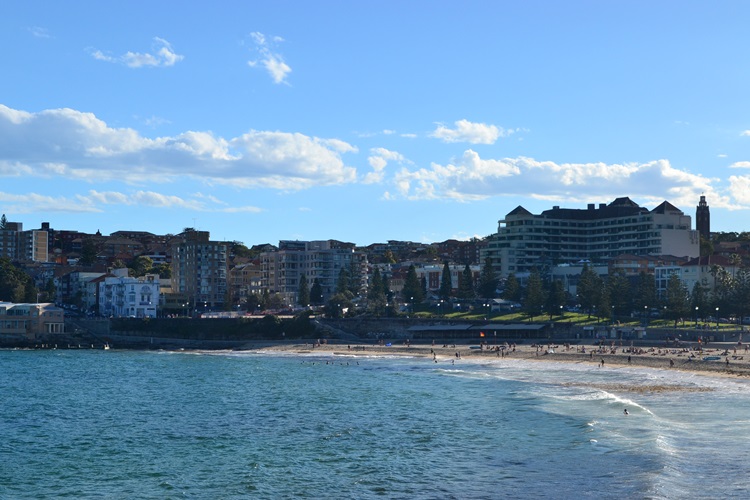 Coogee Beach was just like a smaller version of Bondi Beach. It's less heard of, in fact I only learned about it when I was in Sydney. Nonetheless, it's a charming little beach, picturesque and very inviting. A perfect place to relax, throw your worries aside and bask in the sun with icecream in hand alongside other listless beach goers.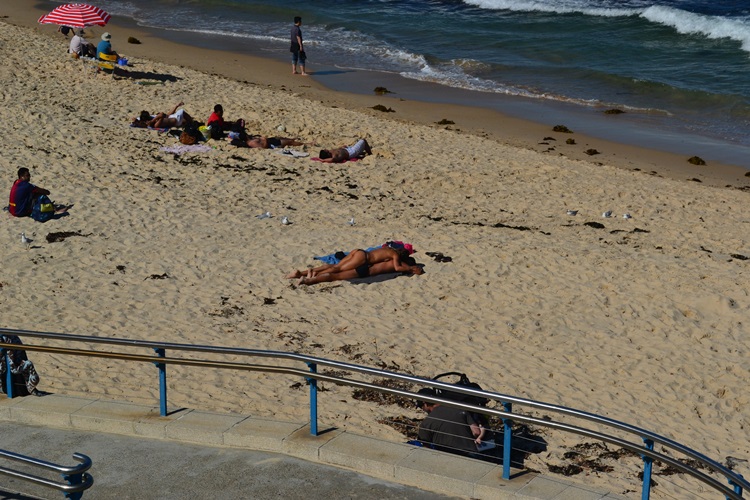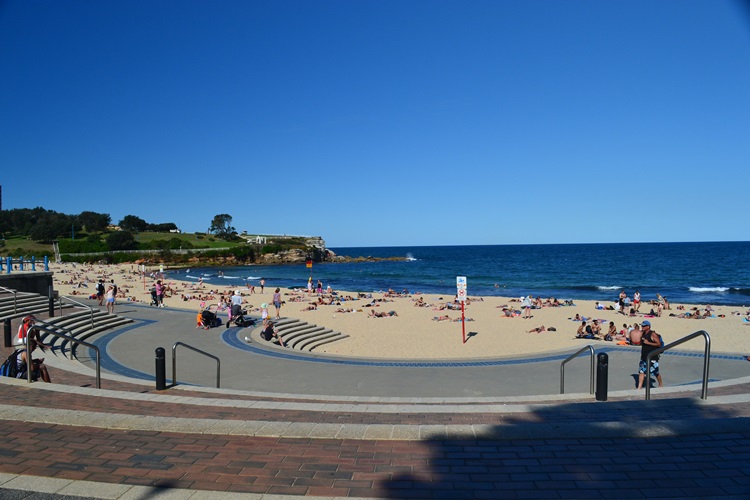 There are many cafes and restaurants across the street from the beach and a caravan style take away stall at the center of the park. An elevated walkway was conveniently built on the edge of the beach bordering the park and the sandy area.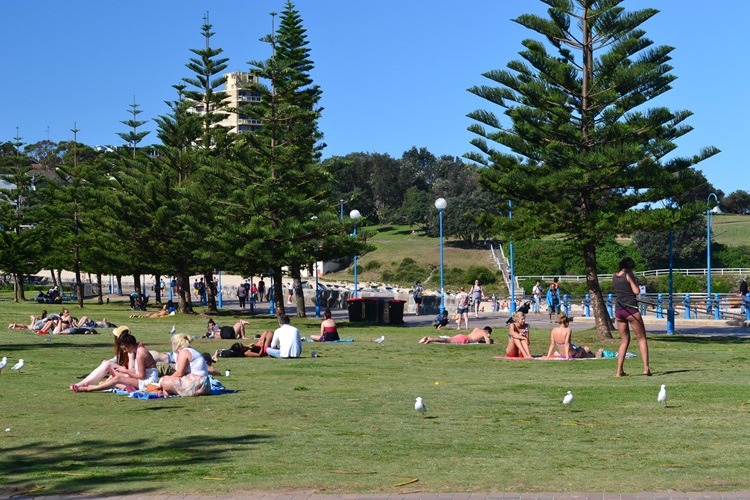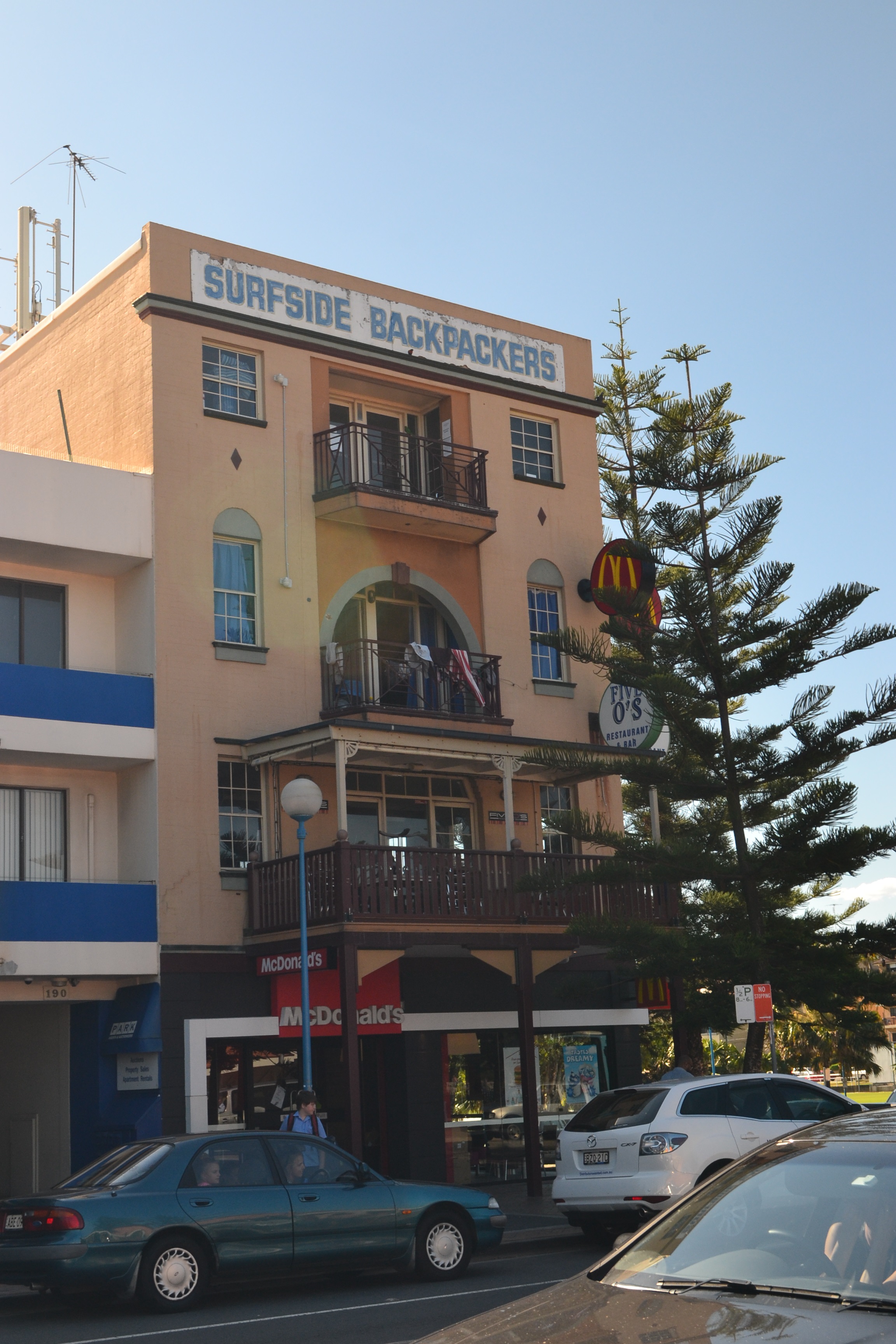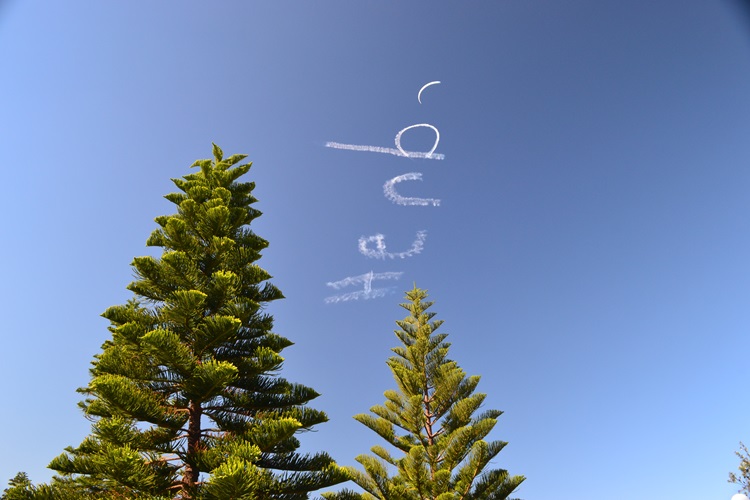 Spring in Sydney is perfect for exploring its beaches. It's not too cold nor too hot, walking under the the raw heat of the sun is tolerable. On my Coogee day, a jet plane was diligently circling the sky above us forming the words "herbal life," although a statement like "Coogee Rocks!" would have been more fun to watch. People were sprawled out on the grass chewing on some take away sandwiches. On the beach were all sorts of crowds from teens probably on spring break, tourists (like myself) engrossed in their cameras attempting to capture the whole scene and little kids chasing away some seagulls. It was a picture perfect day.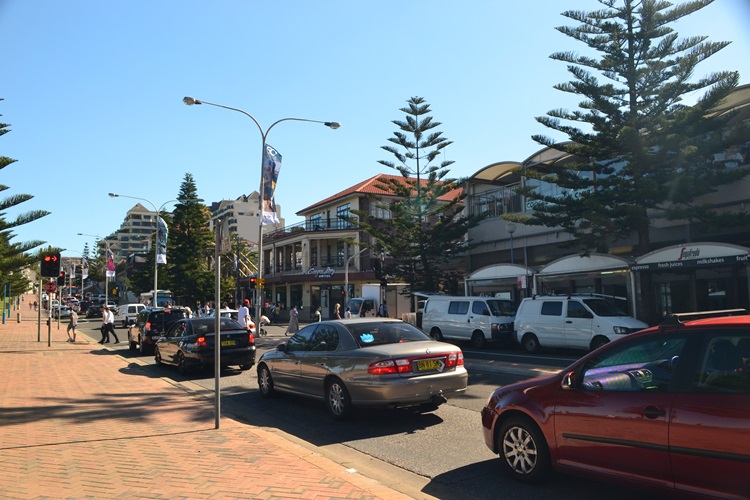 How to Go to Coogee Beach:
From Sydney's central business district take a train traveling south east to Bondi Junction. If you are getting on the train from Circular Quay station, it's about 7 stations and 20 minutes away. You will need to transfer lines at Town Hall station. The train system can be quite tricky for a clueless traveler and a mobile app like "Tripview, Arrivo Sydney, TransitTimes, TripGo or Triptastic, will save you from getting lost. I used Tripview (the paid version) since the free version isn't reliable. The schedules were about 98% accurate.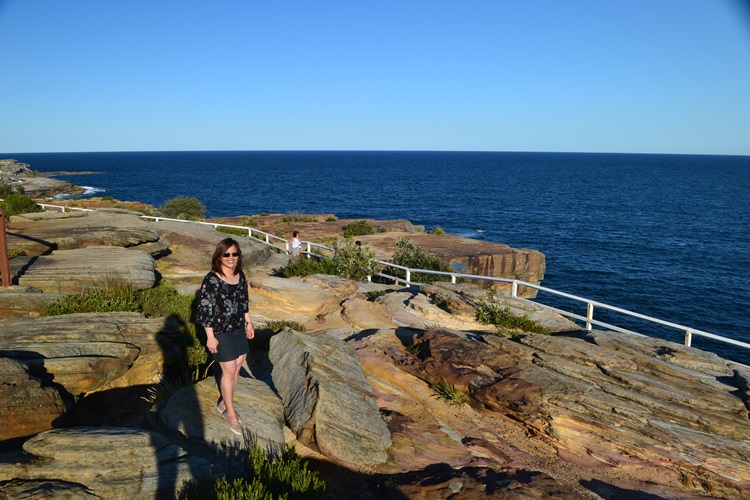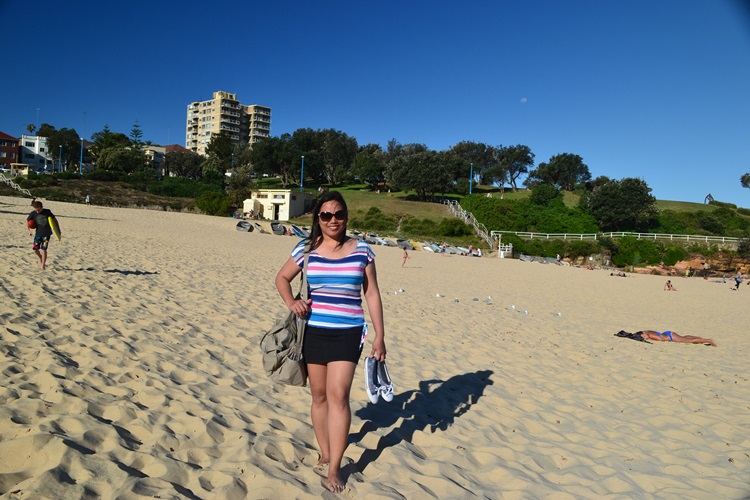 Analyzing the train system can be tough but with patience you'll figure it out eventually. When you get off the train at Bondi Junction, you'll find yourself converging with a huge crowd of beach-goers. Just go with the flow until you reach the top of a steep escalator that ends at the bus terminal. Find your way to the waiting area of any of these buses 313, 314, 353. The bus trip to Coogee will take about 15-20 minutes.
On the other hand, you can opt to take a bus straight from Sydney's central business district all the way to Coogee Beach. It will take roughly an hour. But, to be honest two months in Sydney was not enough time for me to completely figure out the bus system, so I traveled via train most of the time. But here's a tip, ride the bus either on the trip to the beach or going home from the beach.  It's a good chance to see parts of Bondi town, harbors and other suburban areas which you won't be able to see on the train.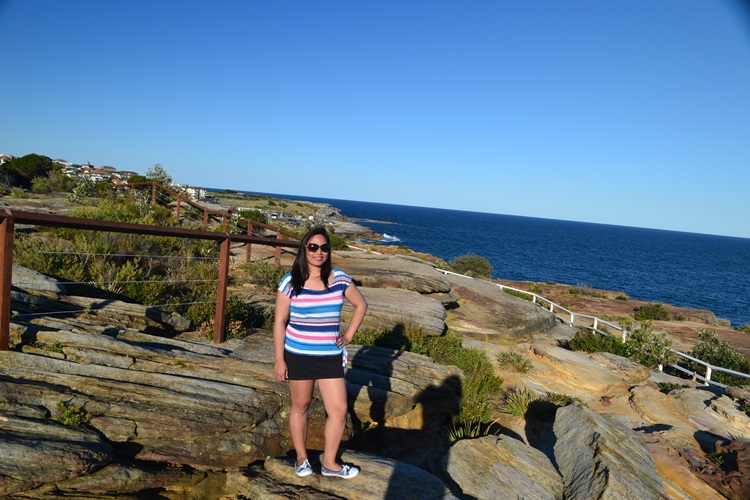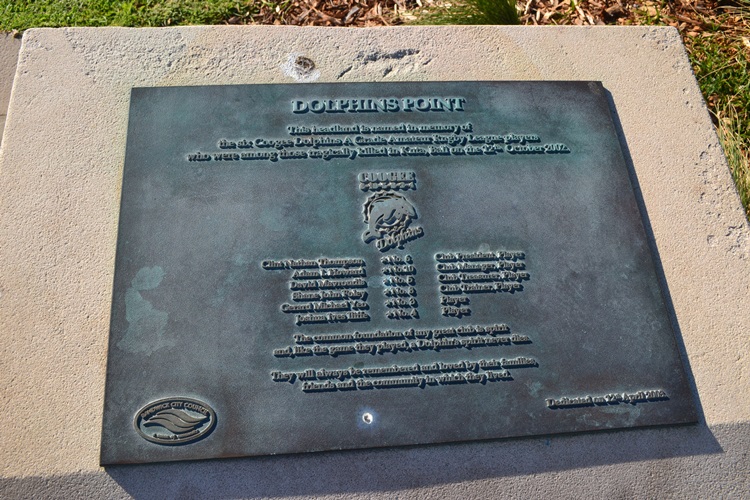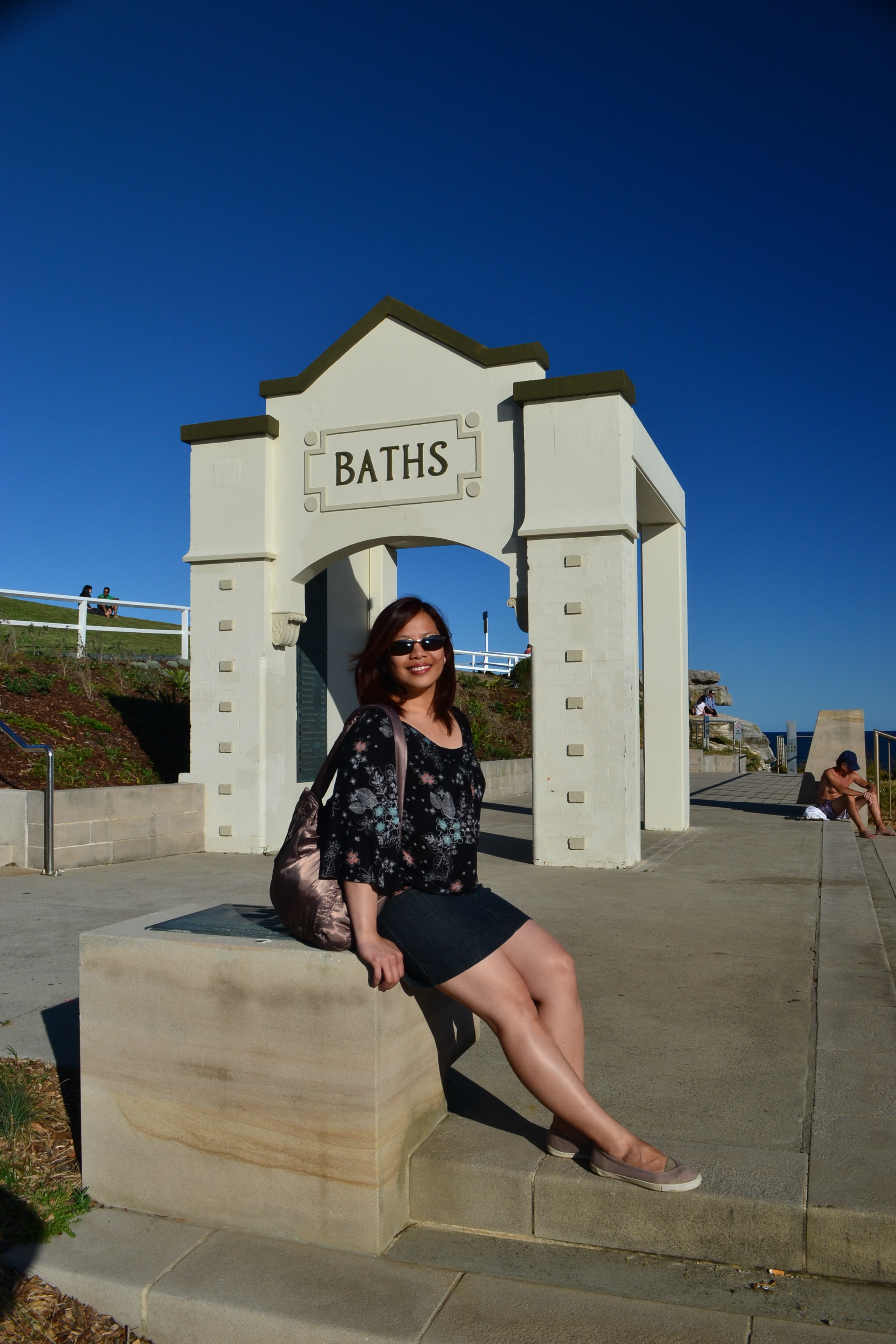 If you found this article useful please like or share it with the buttons below. Thanks!
Want more of Sydney Beaches? Check-out Bondi Beach – A Photo Documentary
Like, Share and Spread the Love!!