Bangkok 101 – A Backpacker's Guide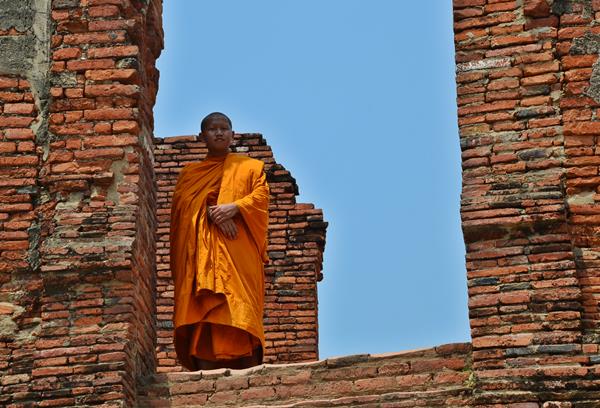 Bangkok has been labeled by many  as the backpacker's capital of the world. This bustling metropolis attracts millions of travelers all year round. However, it took awhile for the Bangkok hype to rub off on me. Coming from neighboring Philippines, I've always had this impression that Bangkok was just another version of my hometown, Manila. So why travel to a city that looked just like mine? Even our people look the same, after all we are from the same region. It was actually a very enticing promo fare that prompted me to visit Bangkok, and as cliche as it sounds, after spending eight days there, I did come home with a deeper understanding and appreciation of Bangkok.
Thai culture grows on you as you spend more time in the country and it expresses itself in many sublime ways like; the people's reverence for their king, the self-effacing monks in their striking outfits, the evocative temples, endless street parties, and even in the to-die-for, Thai cuisine. If you are contemplating a trip to Bangkok, here are some helpful tips.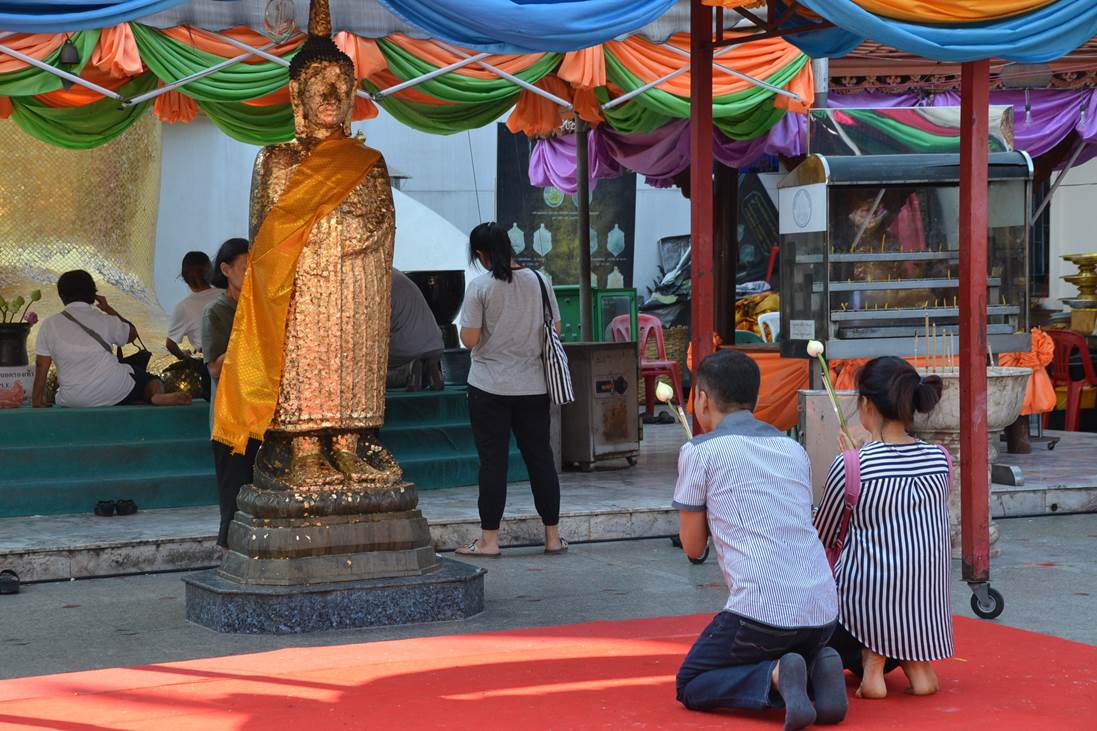 Where to Stay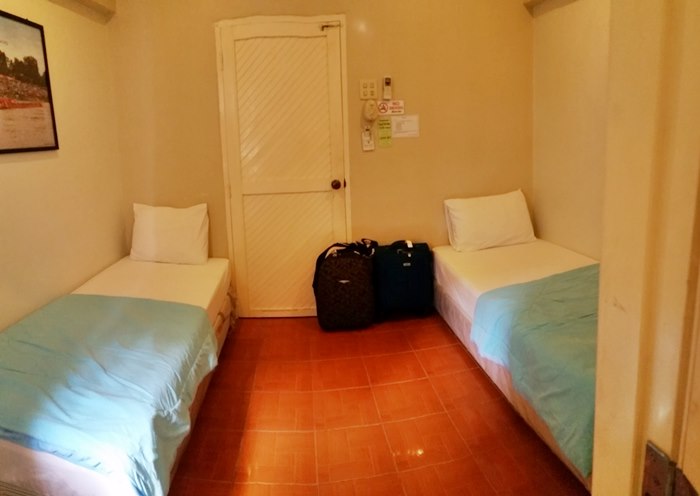 Khaosan and Silom are the two busiest backpacker hubs. I've read some good reviews about each area, but I'll talk more about Khaosan since that's where I stayed. There are many cheap hostels and B&Bs in Khaosan that offer dormitory and private rooms. Dorm rooms are the cheapest option. Their rates range from 150 to 200 Baht. However, if you aren't comfortable waking up in a room filled with strangers then go for a single-private room. These rooms are very small, but at least offer privacy. They cost around 250 to 300 Baht per night.
You could also upgrade to a double-bedroom. These rooms offer a little more space between your bed and the door. They're airconditoned which is a huge comfort considering Thailand's sticky, hot weather. Then, you also get a private bathroom. Double-bedrooms range from 400 to 550 Baht/night.
Rambuttri street in Khaosan is a great location, particularly hostels close to Chona Songkram Alley. I stayed at a nice property called BB House. It was clean, quiet, and conveniently near Phra Athit Pier.
More About Khaosan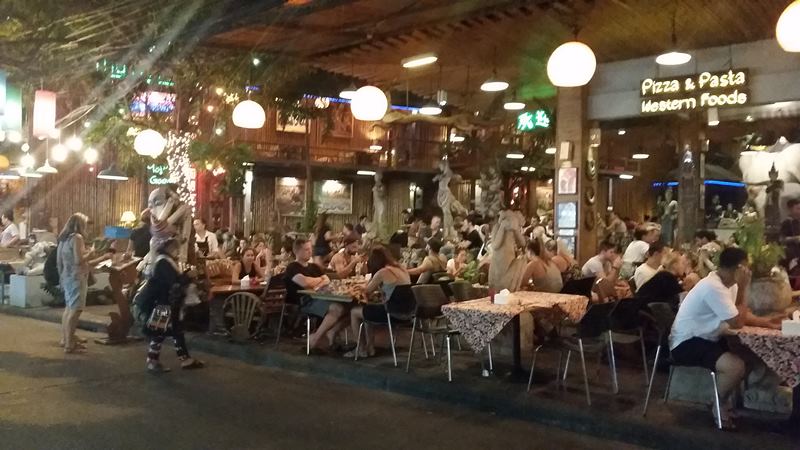 Khaosan is like a one-stop-shop. Travelers could find anything they need here from cheap hostels, restaurants, tour agencies, money changers, laundry shops, countless massage spas, and a 7-Eleven in every corner.  It's also widely-known as a party district. By nightfall tourists hit the bars, heart-pounding music fills the air, and the party goes on all night long.
Some travelers might not like the noise and craziness of Khaosan. In my case, I actually enjoyed its festive ambiance and slept well each night despite trails of music and late night chatter filtering into the walls of my room from downstairs.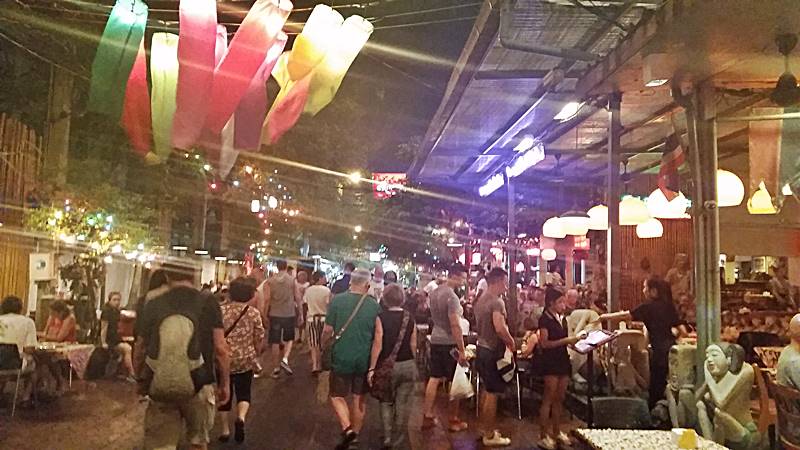 Getting Around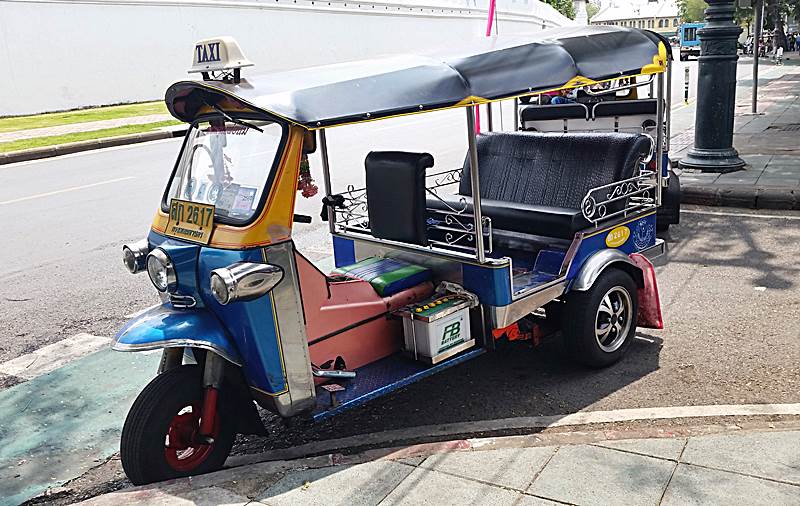 By Boat
A trip to Bangkok wouldn't be complete without riding a long-tail boat along the Chao Phraya River. A point-to-point trip on an express boat costs only 15 Baht. It's delightfully cheap and convenient.
By Taxi
Riding taxis in Bangkok is not too costly either. A 10-kilometer trip costs around 95 to 120 Baht. The flag down rate is 35 Baht. Bangkok cabbies are nice, but like most locals, their English skills aren't strong. Thus, it's advisable to carry your hostels' business card with you. It will spare you and your cabbies from many challenging dialogues that usually involve careful and repeated articulation of street names and lots of hand gestures.
By Metro Rail
The metro rail is another cheap and convenient way to get around Bangkok. Fares range from 15 to 30 Baht per trip.
By Tuk Tuk
Tuk-tuks are Thailand's signature vehicle. Thus, they're the most expensive public transportation. At least that's how a local explained it to me. It seemed the standard point-to-point tuk-tuk fare cost 100 Baht/person/trip. Despite that, I think every visitor of Bangkok should ride a tuk-tuk at least once during their trip.
Food Costs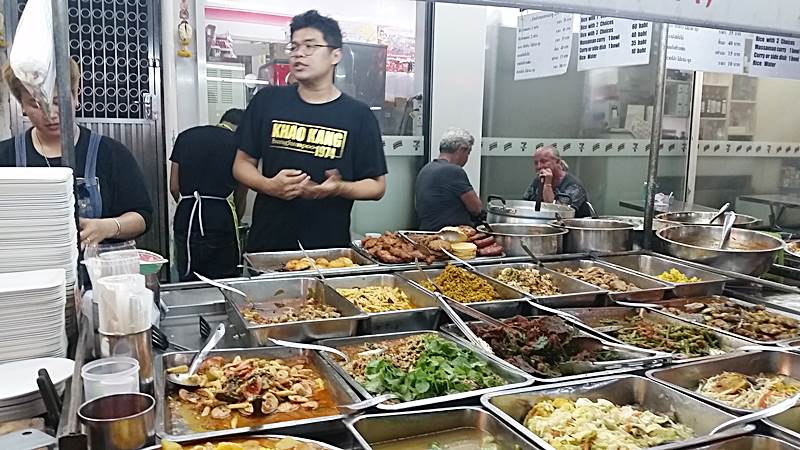 Food is wonderfully cheap in Bangkok! You could enjoy a rice meal with two viands for only 40 to 60 Baht, while drinks cost around 20 to 30 Baht. Even expensive-looking restaurants have surprisingly inexpensive menus.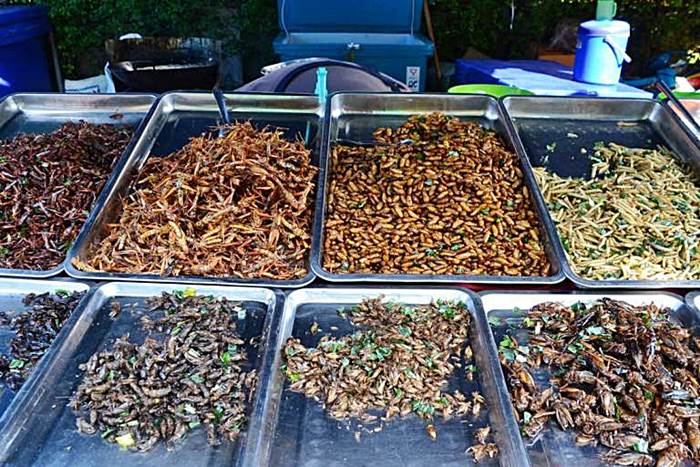 Certain critters like bamboo worms, silk larvae, crickets, and grasshoppers, are unusual delicacies in Thailand. You'd find vendors selling them along busy street markets. If you are brave enough, you can sample some, — perhaps with a bottle of strong beer.
Of Money Changers and ATMs
Exchanging your cash to the local currency is easy in Bangkok since there are money changers and atms all over the city, especially in tourist hubs.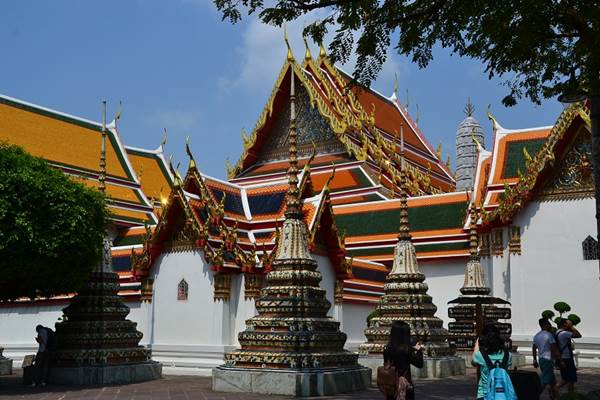 Money Changers at Home
By far this was the best option for me. I exchanged 5,000 Baht at a money dealer in Manila, and that lasted me a few days in Bangkok. Here 1,000 Baht sold at 1,500 Pesos.
Money Changers in Bangkok
There is no shortage of money changers in Bangkok, but it's advisable to inquire at a few just to compare rates. The best I found was a small booth at the entrance of Erawan Hostel along Chana Songkram Alley. They exchanged 1,000 Baht  for around 1,600 Pesos.
ATMs
ATMs are convenient, but their forex rates are slightly higher. In addition, Thai banks charge a fee for every transaction. Hence, I seldom used atms in Bangkok. From an atm 1,000 Baht was equivalent to 1,700 Pesos, plus the surcharge of 240 Baht.
Where to Go for Souvenirs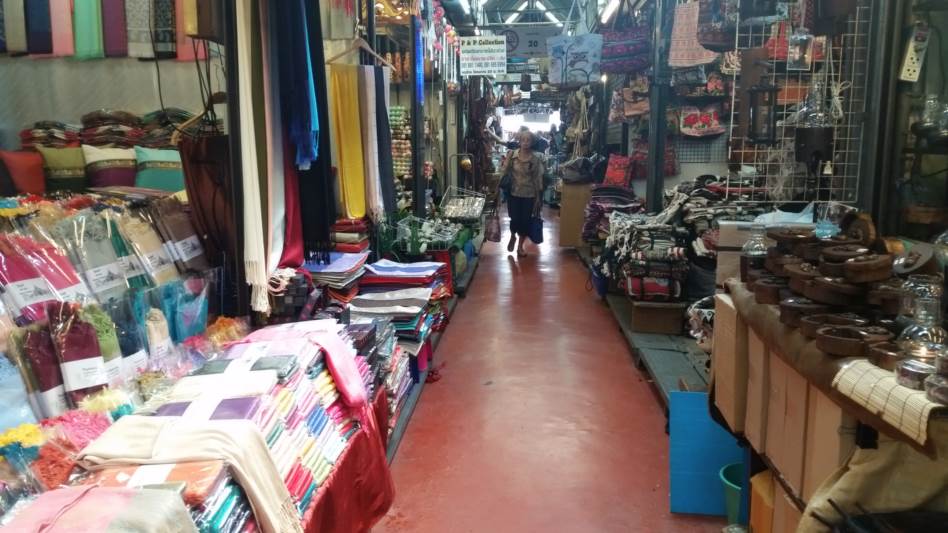 The Chatuchak weekend market is an expansive place to shop for souvenirs. It covers a whole block and you'll find everything here from shirts, scarves, handicrafts, dried fruits, and all sorts of trinkets.
Chatuchak's open-air food court is an excellent place to sample Bangkok's delightful street food. However, the market is only open on weekends. If you can't free up a weekend, don't worry, there are countless street bazaars all over Bangkok where you could easily buy a few useless souvenirs before leaving the city.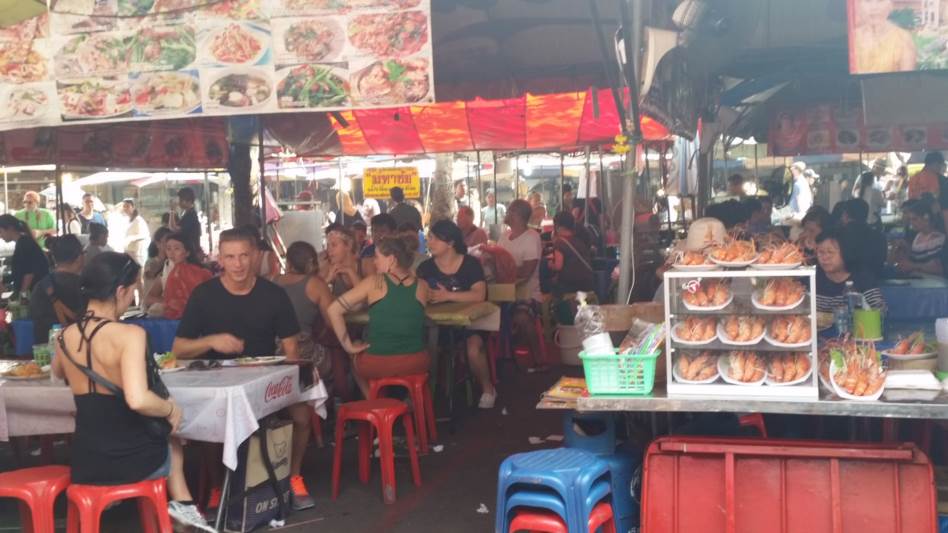 Get A Massage
A Thai massage is exactly what you will need after a long day of exploring the city. I had a very tight itinerary in Bangkok and kept at it until all the activity began to take its toll on my body. Thanks to a few massage sessions I was able to keep on going. A 60-minute body massage costs only 250 Baht and a 30-minute massage, 150 Baht.
The Iconic Temples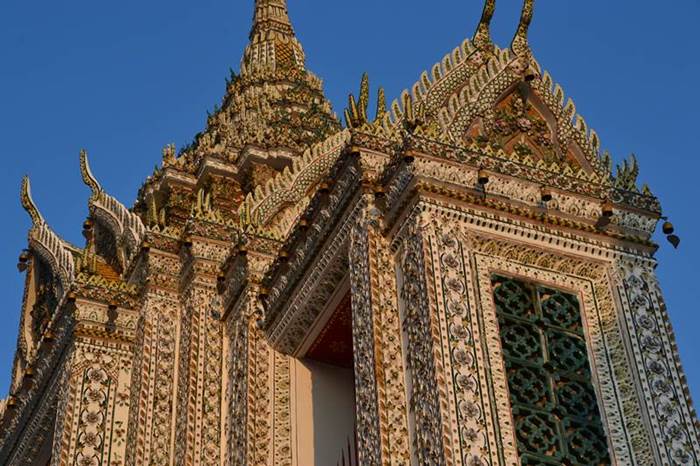 There a many attractions in Bangkok from famous shopping centers, museums, and food districts. But, the century-old temples are undoubtedly Bangkok's main draw. The top-rated temples include:
The Grand Palace and Wat Phra Kaew, (The King's Residence) – Admission Fee 500 Baht
Wat Pho, (Home of the largest, golden reclining Buddha in Thailand) – Admission Fee 100 Baht
Wat Arun, (The Temple of Dawn) – Admission Fee 50 Baht
Wat Benchamabophit, (The Marble Temple) – Free Admission, Main temple, 20 Baht
Wat Saket, (Known as the Golden Mount) – Free Admission
Wat Traimit, (Home of the largest solid-gold Buddha) – Fee to see the Golden Buddha, 40 Baht, Museum fee, 100 Baht
Wat Mahathat Yuwaratrangsarit – Free Admission
Wat Kalayanamitr – Free Admission
If you only have a few days in Bangkok and can't decide on which temples to visit, follow this guide 5 Temples in 1 Day, A DIY Travel Guide
Theatrical Attractions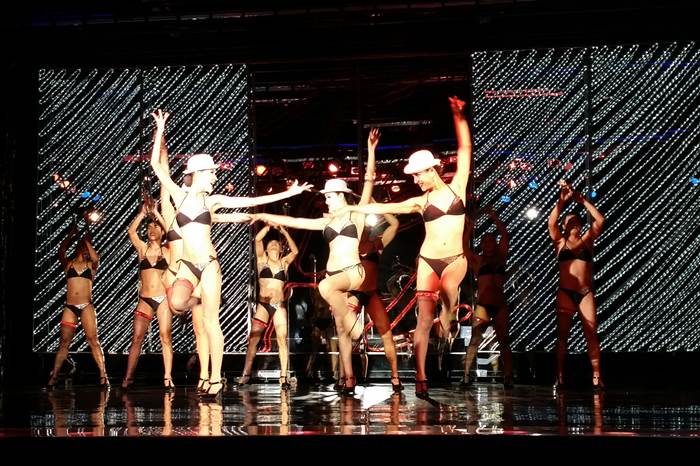 (Buy your tickets online or through a travel agent to get them cheaper.)
Attractions Outside the City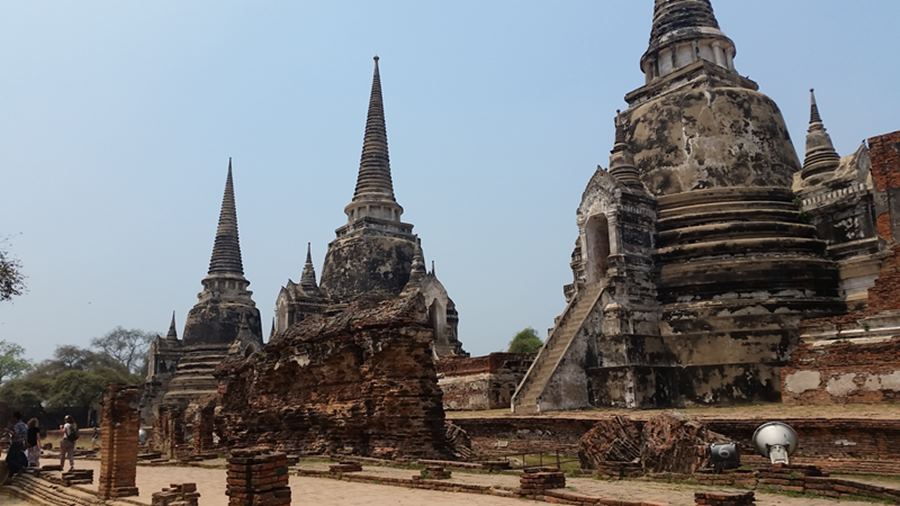 Damnoen Saduak and Amphawa Floating Market – 300 to 800 Baht for half-day and full-day tours. Full-day tours are usually combined with side trips to Talad Rom-Hoob (a railway market), Rose Garden, Elephant Show or Crocodile Farm.
Ayutthaya Archaeological Park – 500 to 750 Baht
Pattaya City, Coral Island – 1,200 Baht – Day Tour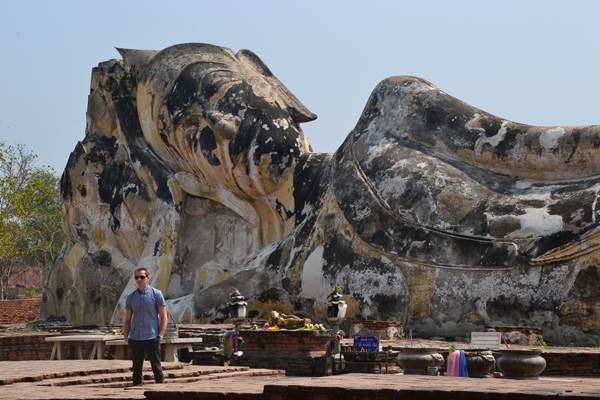 To and From the Airport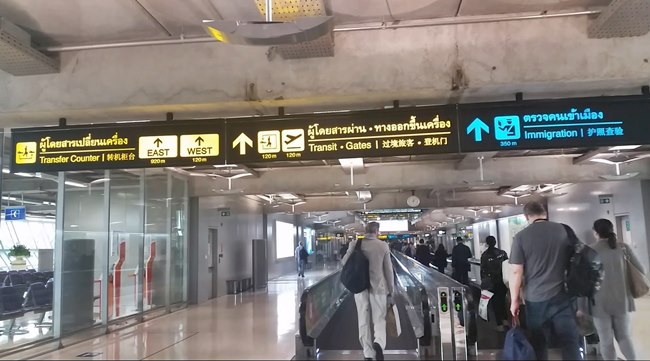 Arriving
Suvarnabhumi Airport is around 33 kilometers from the city. At the basement level you can board the Skytrain to the city. It takes around 15 minutes. The fare costs 40 Baht. Get off at Phaya Thai station and from there you can take a taxi to your hostel. Taxi fares cost around 80-120 Baht within the city.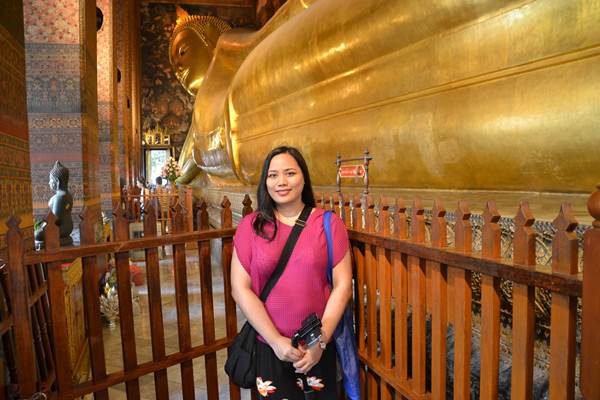 Departing
Take a taxi to Phaya Thai station and board the Skytrain to the airport. Alternatively, you can ride a shuttle for 120-140 Baht (It gets cramped inside the van though). There are shuttles that go to Don Muang Airport too.
By Taxi – Taxis can be hired for 550 Baht for 1-3 people. (If you are traveling solo try to find someone to share the ride with, it is by far the most convenient option).
Rich in history and bursting with culture, Bangkok is every bit a backpacker's dream destination. From its awe-inspiring temples to crowded street markets, wherever the roads or rivers lead, a fantastic adventure surely awaits.
If you found this article useful, please pass it on. Thank you.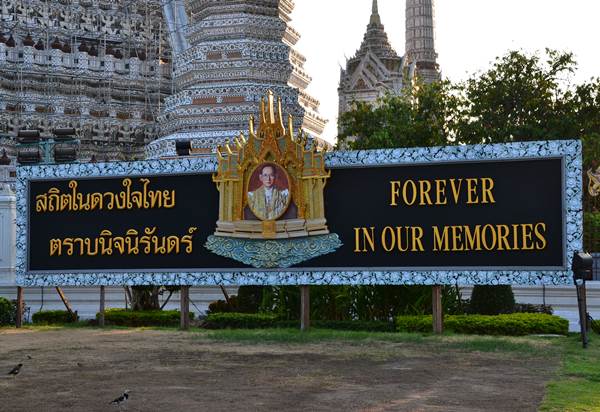 Like, Share and Spread the Love!!