Boracay On My Mind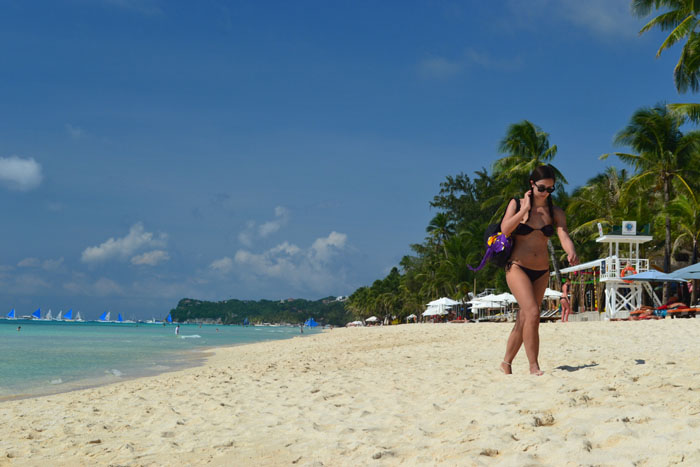 Photography by Iza Sanchez
Boracay Island is probably the most iconic and glamorous of all beach destinations in the Philippines.  In 2016 it was actually named as the best island by Conde Nast Traveler. It had also been selected as the  Top 1 of 25 Asian beaches in Trip Advisor's Traveler's Choice for 2013. Its main attraction, White Beach is a stretch of approximately 3 to 4 kilometers of fine sand and clear waters located in the south west side of the island. Boracay now being one of the world's top island destinations  has a  festive ambiance and an interesting mix of tourists all year round.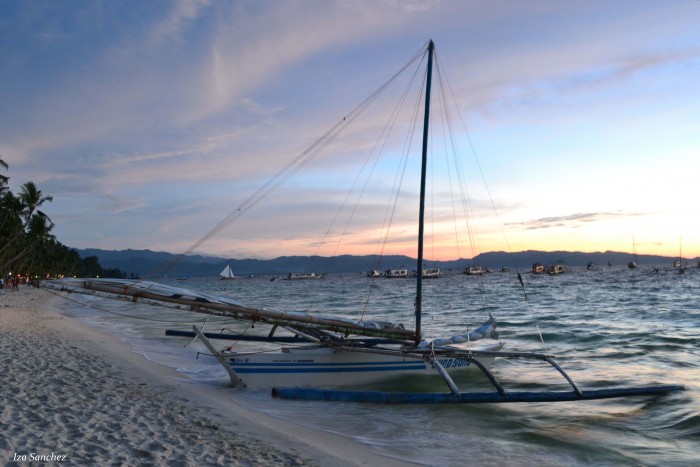 It's not a surprise that tourists from everywhere visit the island. There is something for everyone in Boracay. For water sports enthusiasts, there are establishments that offer training courses and rent out sports equipment for kite boarding or wind surfing at Bulabog Beach on the eastern side of the island.
If you are booked at a hotel in White Beach, you can ride a tricycle or walk a few kilometers to Bulabog Beach. Other common activities include snorkeling, diving, jet skiing, sand boarding, helmet diving and island hopping.
For food enthusiasts, there are a variety of restaurants that serve local and international cuisine from one end of the beach to the other. The popular "Eat All You Can" buffet trend in Manila had reached Boracay's dining halls where several restaurants offer breakfast, lunch or dinner buffet for a fixed price. Seafood is the usual specialty. In my opinion, the best time to try a buffet would be in the evening when live performances are plenty.
One of the performances you will likely come across are the vivacious fire dancers. These shows are dominated by gay men who infuse comedy into their acts, but their Poi dancing skills are very impressive. These shows gather the most crowds and they usually start at 8:00 pm and go on til midnight.
For accommodation, same adage, ''there is something for everyone.'' There are numerous budget inns, mid-range and posh hotels along the Beach. There are 3 Areas categorized as Boat Stations 1, 2 and 3. Most budget and mid-range hostels are found at Boat stations 2 and 3. Whereas, most high-end hotels are found at Boat Station 1.
The D'Mall shopping center, tiangge and fresh market are located at Boat Station 2. This area is like the "center stage." If you're looking for a party this is the place to go. The more subdued side of the beach is at the southern end – Boat Station 3. This area is ideal for a traveler who seeks a more peaceful ambiance. But regardless of where you choose to stay, it's easy to explore the beach by foot or by tricycle. If you're lazy to walk, take a tricycle at the road nearby. The fare from one station to another is around ₱10.00.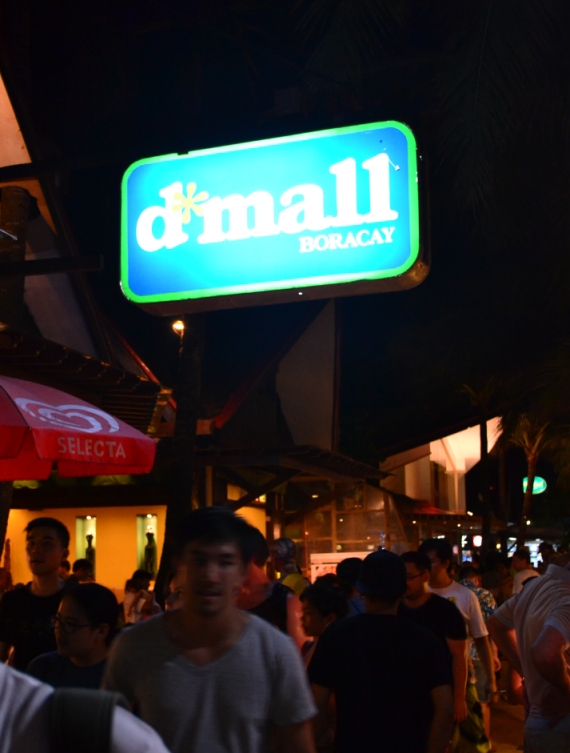 Boat tours are a quick and inexpensive way to explore the island. Book your ticket at least one day ahead. You can ask your hotel receptionist to arrange it for you or approach the tour stalls along the beach. If you are traveling solo you will be joined with other tourists. The boats can accommodate 15 to 20 people. The tours cost from ₱700 to ₱800.
The tours begin at 8:00 am  up to  3:00 pm. I joined a boat tour on my third day at the beach. Our first stop was the snorkeling area near Crocodile Island. There is an abundance of corals and vibrant fish beneath the surface, the coral reef was captivating. We had about 45 minutes for snorkeling and from there we proceeded to an island called Crystal Cove – a private island with nice viewing areas and small caves underneath. There is an admission fee of ₱200 to enter the cove.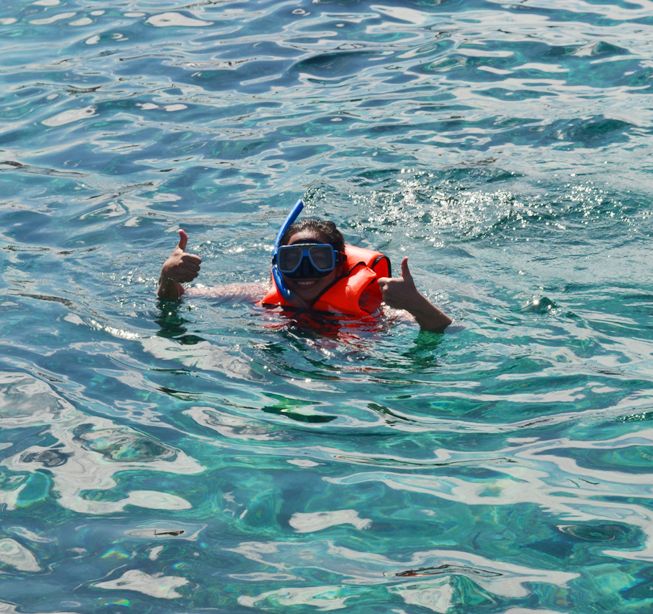 By lunchtime our boatmen took us to a restaurant at Diniwid beach, a lovely secluded shore at the northern end of White beach walled off by some tall rocks. You can get there by foot through a cemented walkway. We had a sumptuous buffet lunch which was included in the package. After lunch, the final stop was Puka Shell beach, a true paradise lying quietly on the other side of Boracay Island. If you are planning a trip to Boracay, I highly recommend you join a boat tour or rent a bangka to take you to these less seen  beaches.
I had an amazing week at Boracay Island and still remember that fuzzy feeling I had at the sight of the beach when I woke up each morning. This tiny island despite its size has a unique adventure for every tourist, a very cosmopolitan world for travelers from all walks of life. A place that I will surely return to in the future.
See more of Boracay Island at Take the Travel photo gallery.
If you liked this article, please like or share with the links below. thanks!
Like, Share and Spread the Love!!