Calayo Cove, Nasugbu, Batangas – A Guide for Backpackers
Photos by Iza Sanchez, ©takethetravel.com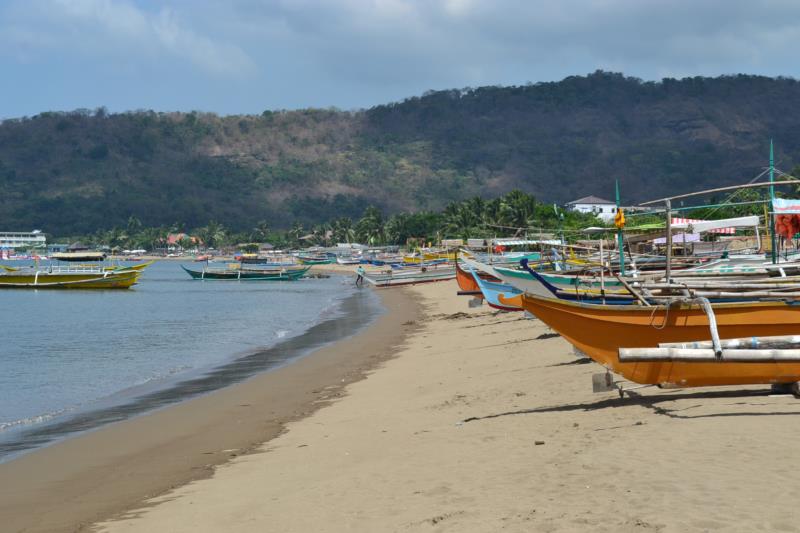 Nasugbu, famous for its beautiful coastlines is a long-enjoyed beach destination of travel aficionados. On its western edge, about 30 kilometers of rugged shores and sun-dappled beaches jut out into the South China Sea. Many of Nasugbu's best beaches are within the vicinity of upscale resorts. However, if you venture deep into its mountainous landscapes, you can stumble upon some of it's hidden gems, an example is Calayo Cove.
Serenely tucked away behind the scenic hills of Sitio Hulo and around 15 kilometers from Nasugbu town proper, Calayo which sounds like "malayo," does live up to its name. But, don't let its remoteness deter you from adventuring here because at the end of the journey you'll be rewarded with the calming sight and sounds of the ocean.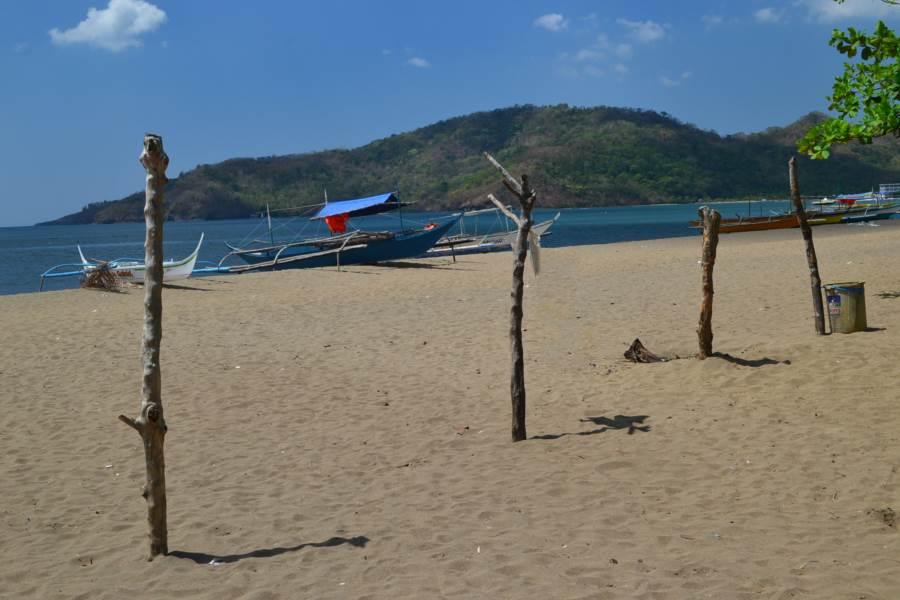 Where to Stay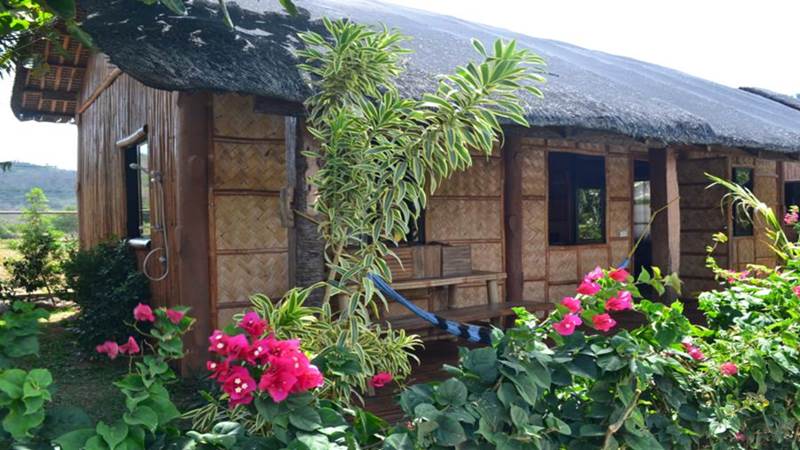 In the valley fronting Calayo Beach lays a rambling collection of rustic nipa huts and crude concrete homes. Among these micro-dwellings is a handful of lodging options for tourists. One that's becoming quite popular is Calayo Beach Resort, an idyllic retreat with a romantic ambiance situated on the western side of the beach. Fitting perfectly into its surroundings, the resort features traditional Bamboo cottages or "kubos," which are splendidly spacious and have a homely feel.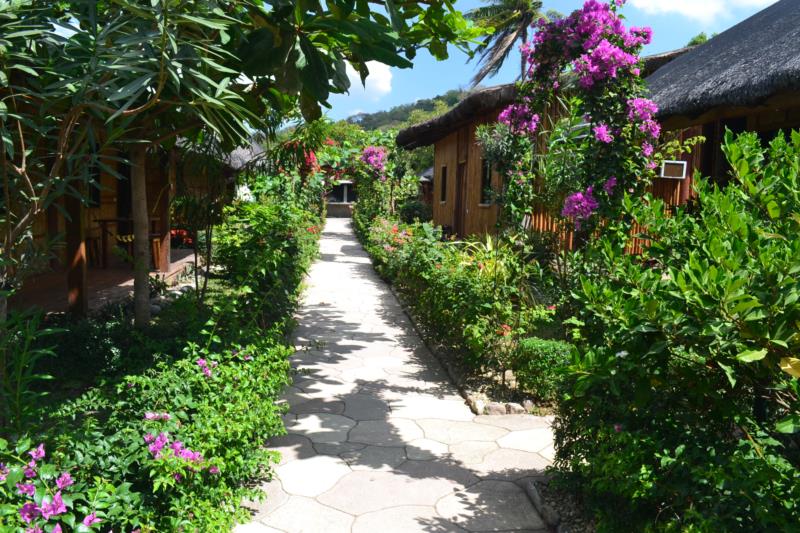 Each kubo is equipped with a kitchen, sitting room, one or two bedrooms, a bathroom, and a breezy patio. These cozy lodgings with their netted beds, handcrafted furniture, and thatched roofs allow guests to truly feel the local lifestyle. For solo-travelers, the resort offers the smaller kubos, whereas bigger groups are offered the Bamboo houses.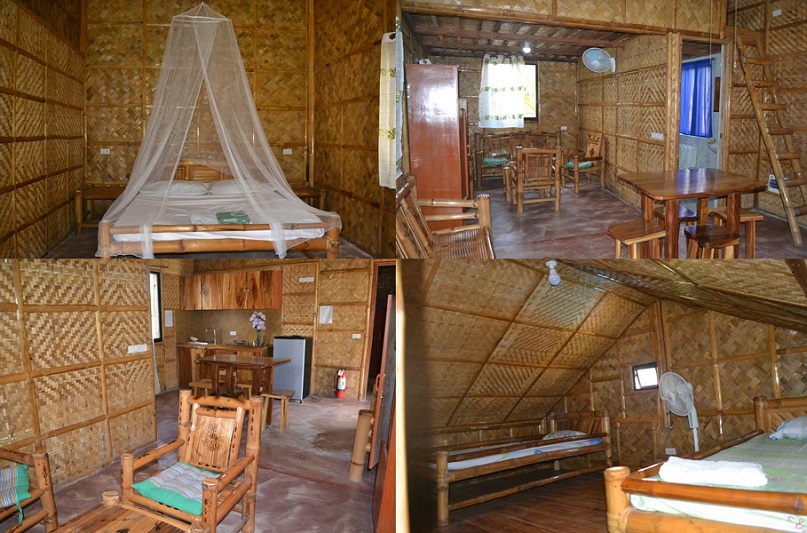 Established by an Italian corporation, the resplendent mix of Italian aesthetics and bucolic, Philippine culture expresses itself in every corner of the resort. The flourishing gardens are reminiscent of Palermo's Botanic Garden, while the restaurant has a more tropical feel.
For inquiries, you can contact the resort directly through their site, Calayo Beach Resort — Contact No: 0998 531 0849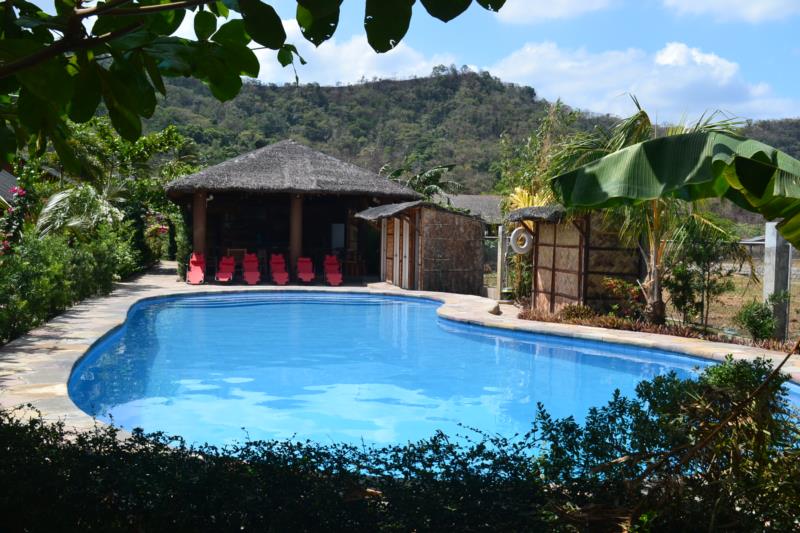 Getting There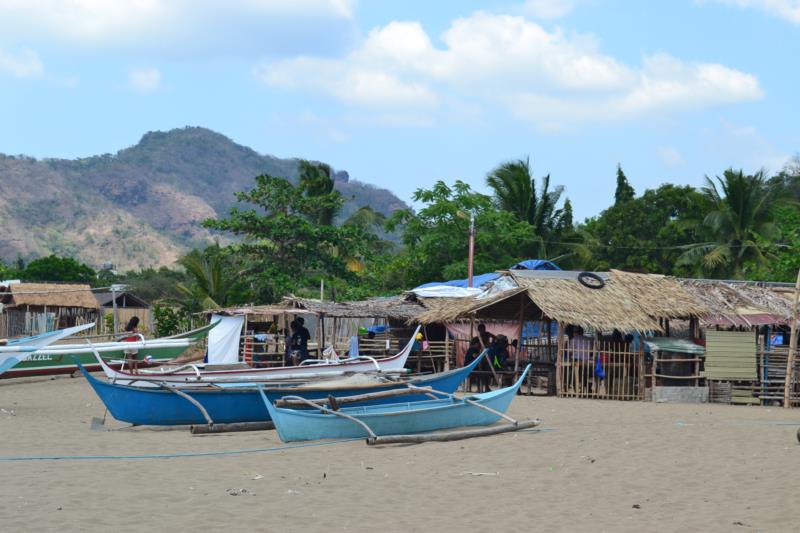 At Buendia, Taft Avenue, take a DLTB bus to Nasugbu, Batangas. There are hourly trips and if you start early, perhaps between 4 a.m. to 6 a.m., you could arrive at Nasugbu town center in 2.5 hours. The fare is ₱160. The bus' last stop is J.P. Laurel Street in Nasugbu. You'll see the Municipal Hall and a Mcdonald's at the corners of the intersection, and from here you can hire a tricycle to take you to Calayo Cove, drivers charge ₱200. Yes, tricycles cost more than buses and if you're traveling solo it's a bit steep. However, it's a rather lengthy drive from the town to Calayo Cove and tricycle drivers usually don't get any passengers on the way back. Hence, the high fare.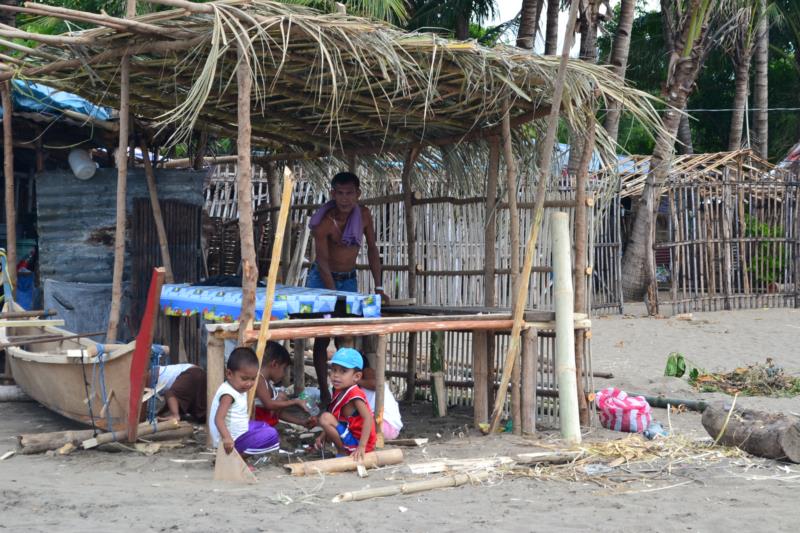 The trip from the town to Calayo Beach is quite an experience itself. You scoot down and up a winding road that goes through forested mountains hearing just the sounds of chanting insects, wind on trees, and the relentless humming of the tricycle's motor. Every now and then you would spot the ocean beyond the restrictive walls of lofty beach resorts. Half-way through the trip there are hardly any vehicles in sight and it may feel like you're journeying to some unknown, mysterious land.  Overall, it's a rough, 40-minute, open-air trip, but a scenic one.
Getting Back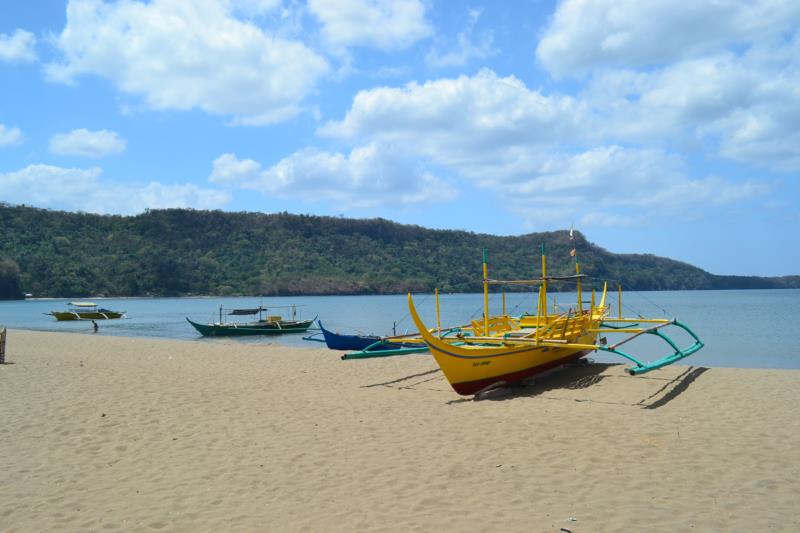 To avoid any hassles on your trip back to Manila, take note of two things. First, save your tricycle driver's number to arrange your trip back to town. The fare is the same. And second, once you're back in town, whatever you do, do not take a BSC bus. They're terribly slow and stop at every single town between Nasugbu and Pasay City. There are other bus stations near the Municipal Hall, just ask around and try to get on one that goes directly to Manila or at the very least, has minimal stopovers.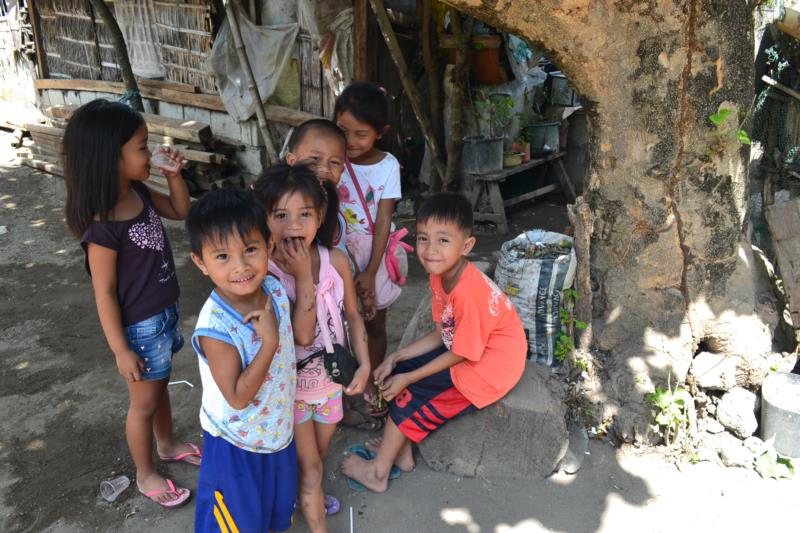 Over hills and mountains and alongside a sleepy albeit friendly village, there you'll find Calayo Cove. A peaceful oasis where every traveler can enjoy Batangas' barely trodden and subtly charming countryside.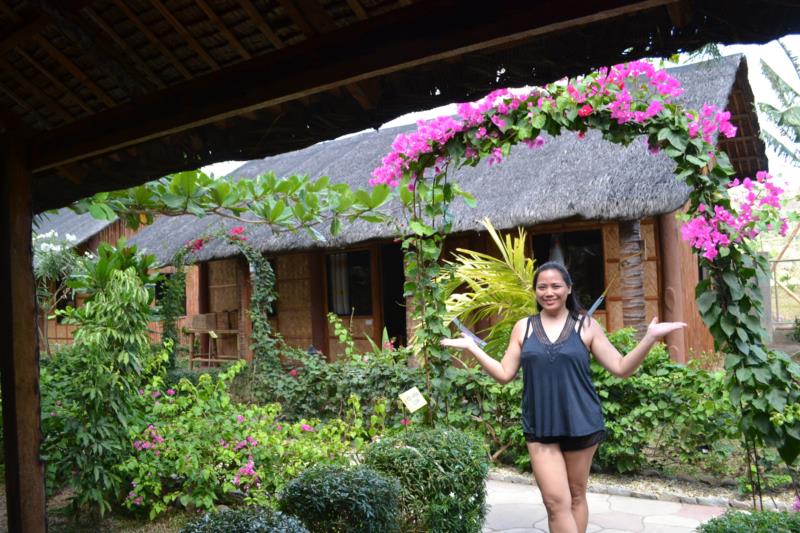 If you found this article useful, please pass it on. Thanks!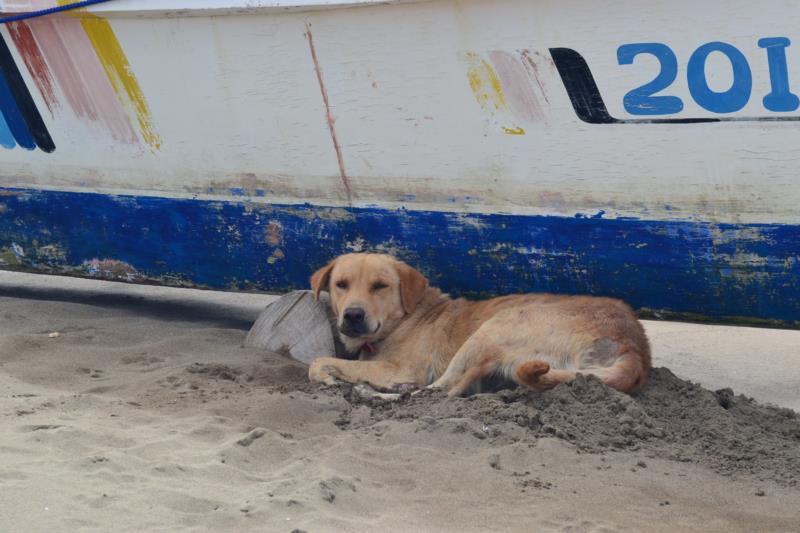 ~ Let's Be Eco-Friendly Travelers ~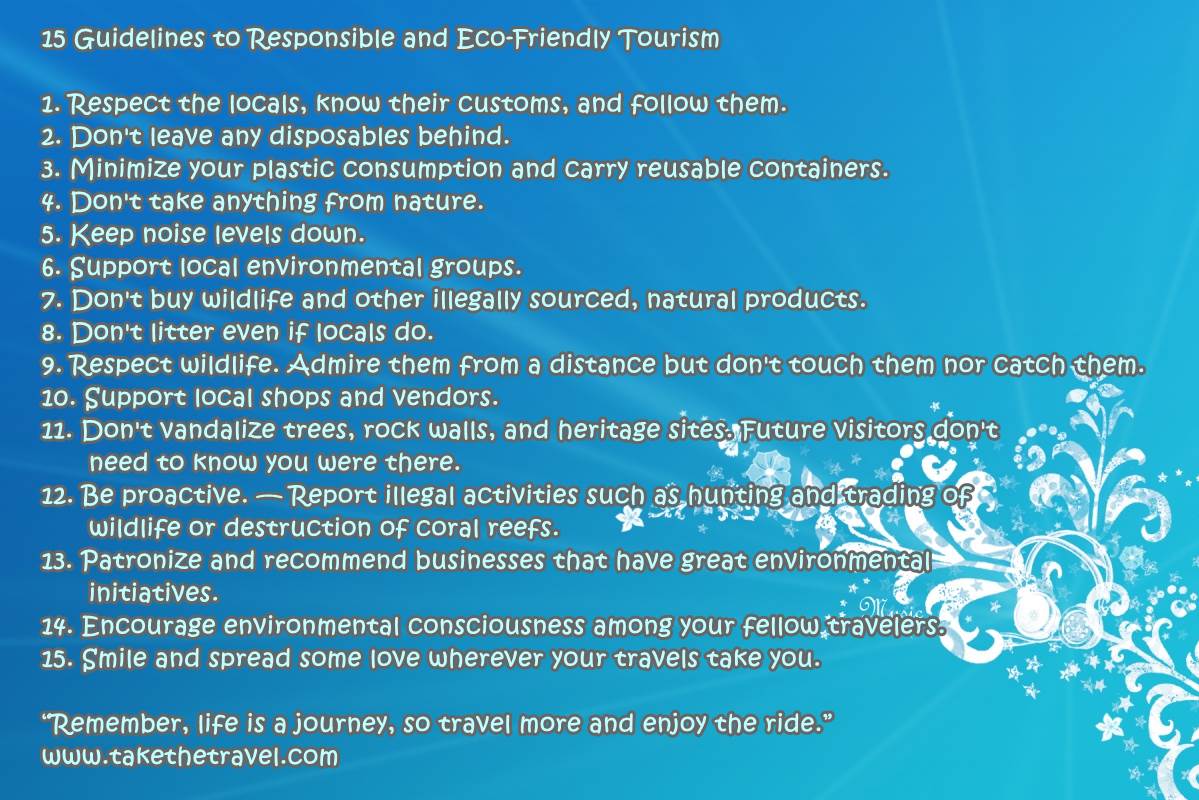 Like, Share and Spread the Love!!