Calypso Cabaret Show – 5 Tips for Your Night at the Theater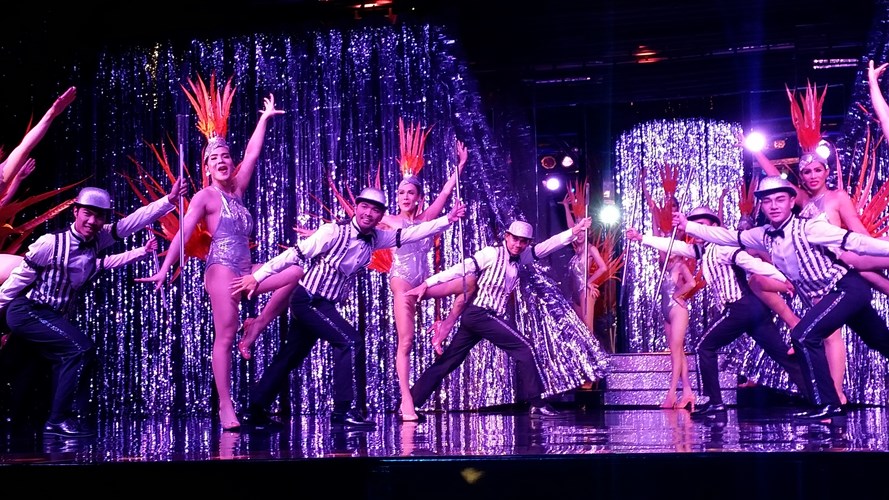 The Calypso Cabaret Show is a theatrical performance featuring some of Bangkok's most vivacious transgender artists. It is one of Bangkok's most popular attractions and has been running for 27 years. Lively, exciting, and humor-filled, the performances are inspired by Vegas' showgirls and Broadway musicals. Other acts feature mainstream rock & roll and pop icon look-alikes of Elvis Presley, Lady Gaga, and Beyonce. If you've seen the film Too Wong Foo and loved it, the Calypso Cabaret Show is a sure treat for you.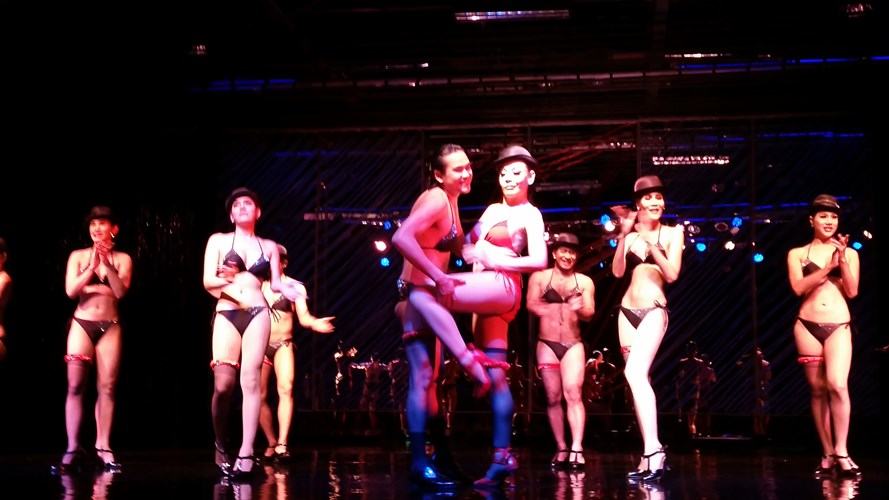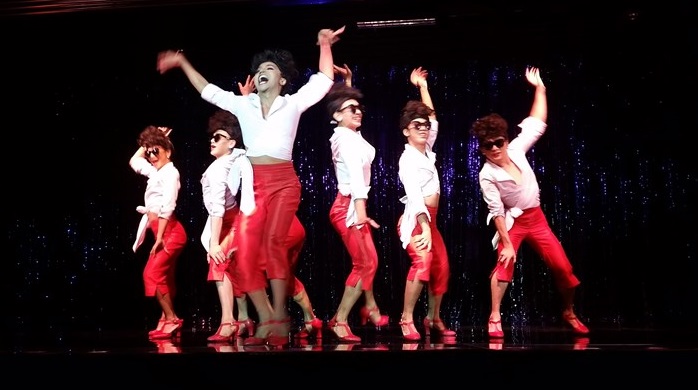 Thailand is well-known for its transgender culture. In fact, the most prestigious transgender beauty pageant, Ms. International Queen has been held in Pattaya, Thailand since 2004. Four Thai candidates have already won the title. The most recent Jiratchaya Sirimongkolnawin was crowned in March, 2017. She succeeded Trixie Maristela of the Philippines, who took the crown in 2016.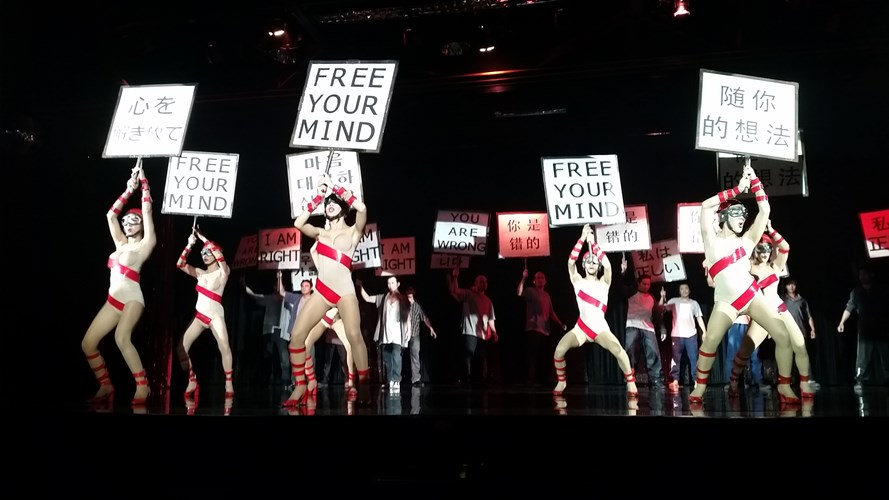 Because of Thailand's tolerance of the transgender community, transgender men (also called lady boys), have made waves in the entertainment industry. The Calypso Cabaret Show offers a great opportunity to enjoy their talents. Here are a few tips to make the most of your night at the theater.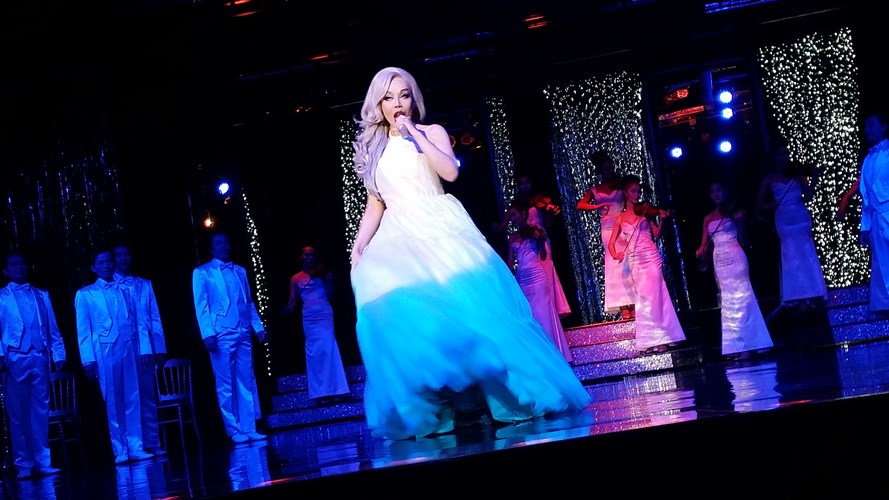 Buy Your Ticket from a Travel Agent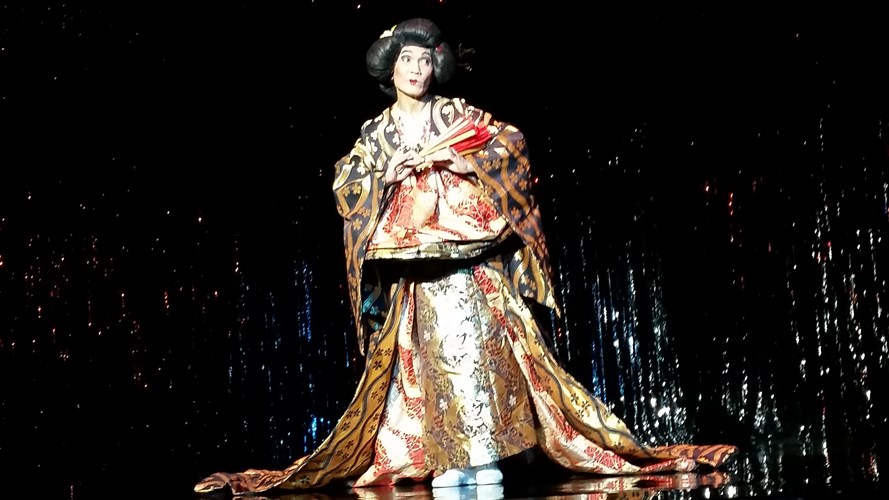 Buying a ticket from a tour agent can save you up to 300 Baht. Tickets are sold at 1,200 Baht at Asiatique Riverside Theater. Whereas, they're sold at around 900 Baht by tour agents. However, you'll need to book your tickets at least one day in advance, then all you need to do is present your receipt at the Asiatique counter.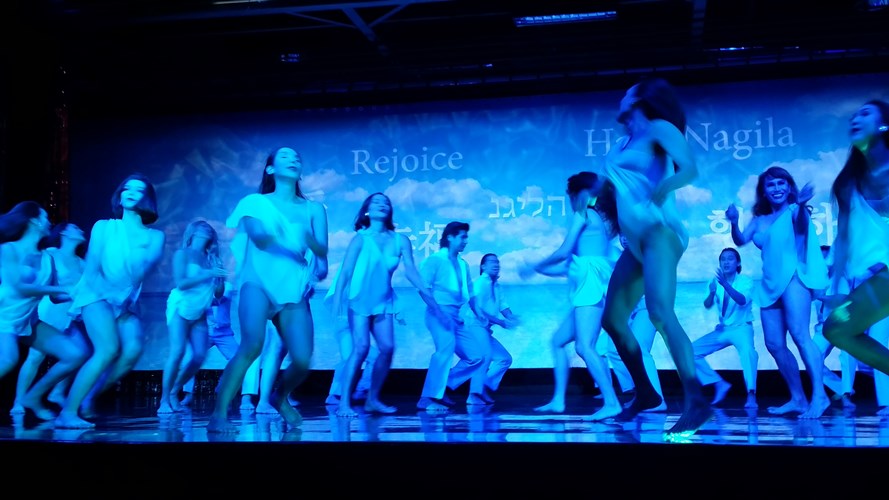 Go Early to Get Good Seats

The Calypso Theater at Asiatique Riverfront Mall
The Asiatique theatre could accommodate around 500 people. It's elevated and there's a good view of the stage from almost any angle. But like any theater front-row seats are always best. The earlier you arrive at the theater the better your chances of getting good seats. If you could make it to Asiatique one hour before the show (or earlier) so much the better. The best seats are in rows A, B, C and D, closest to the center aisle.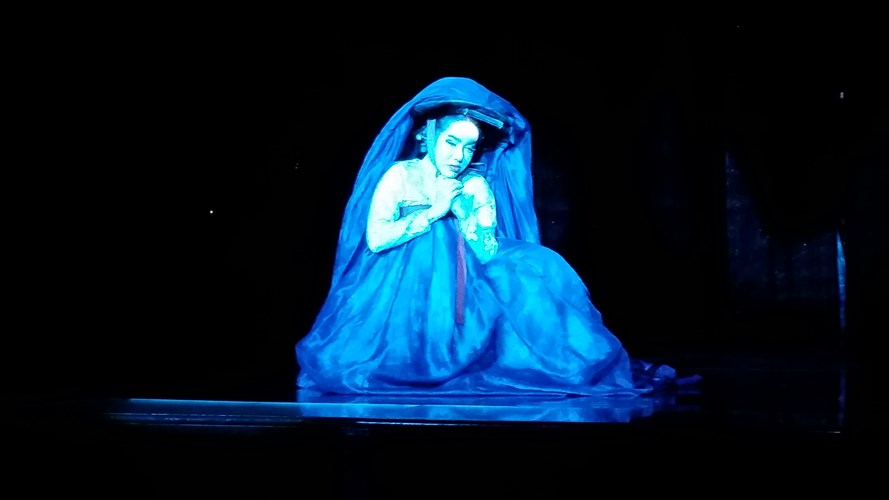 Ride a Boat to Asiatique Riverfront Mall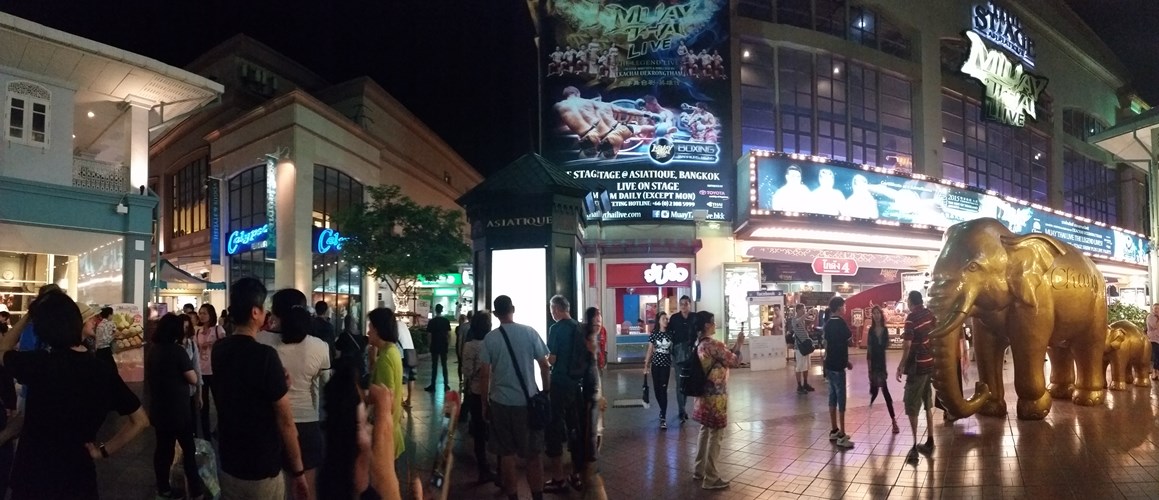 There are two shows are in the evening so it would be a perfect time to commute to the venue via the Chao Phraya River.  The sceneries along the river are dazzling at night, and the commute is a great alternative to pricey dinner cruises that cost up to 1,200 Baht. Regardless of which port you come from, the boat fare is only 15 Baht. However, be mindful that the last boats arrive around 7:30 p.m. They also stop at every pier so it will be a long but very pleasant commute.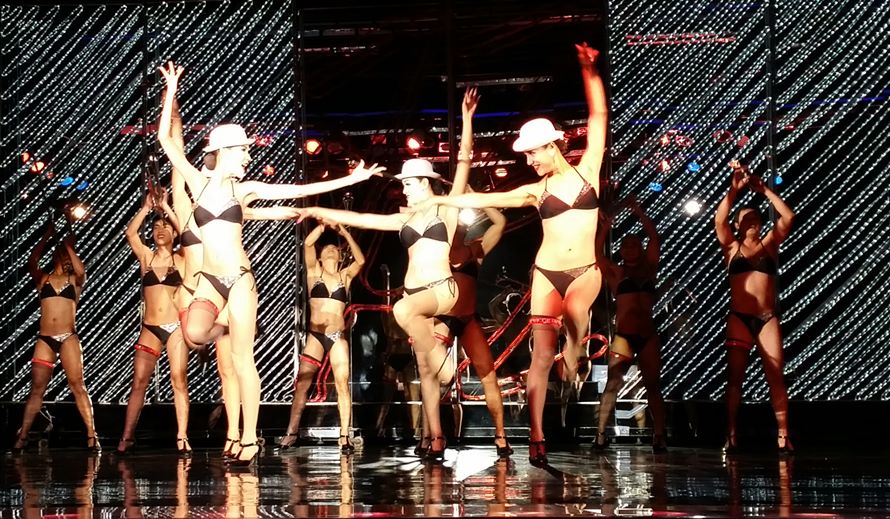 Shop, Dine and Stroll
Aside from getting good seats, if you arrive early you will have some time to wander around the mall. Asiatique Riverfront is a large open-air mall, and its location by the riverside makes for some beautiful scenery. You'll find Bangkok's version of the London Eye by the riverside behind the mall and if time permits, you could hop on it and enjoy a commanding view of the city skyline. Then, walk deeper into the complex and you'd find numerous novelty shops and food stalls that offer a mix of local and western cuisine at very cheap prices.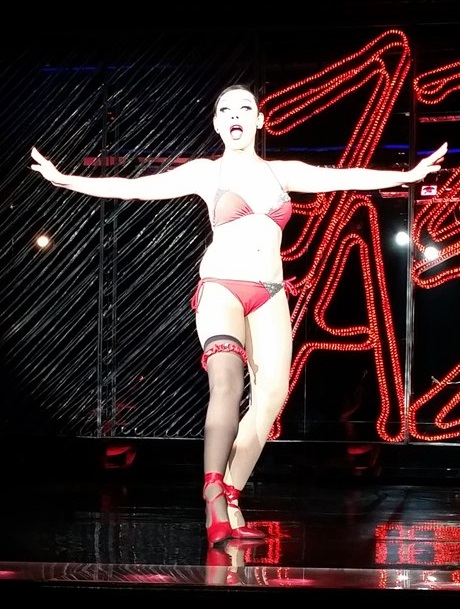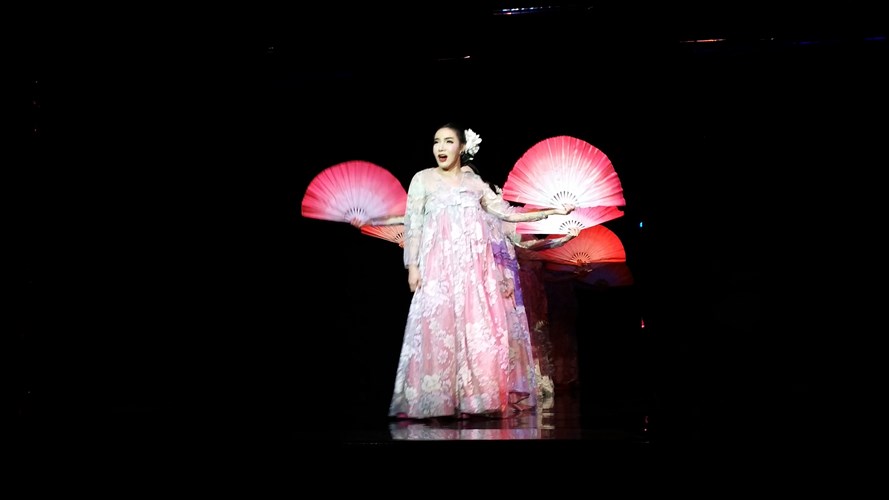 Pose with the Ladies but be Ready to Tip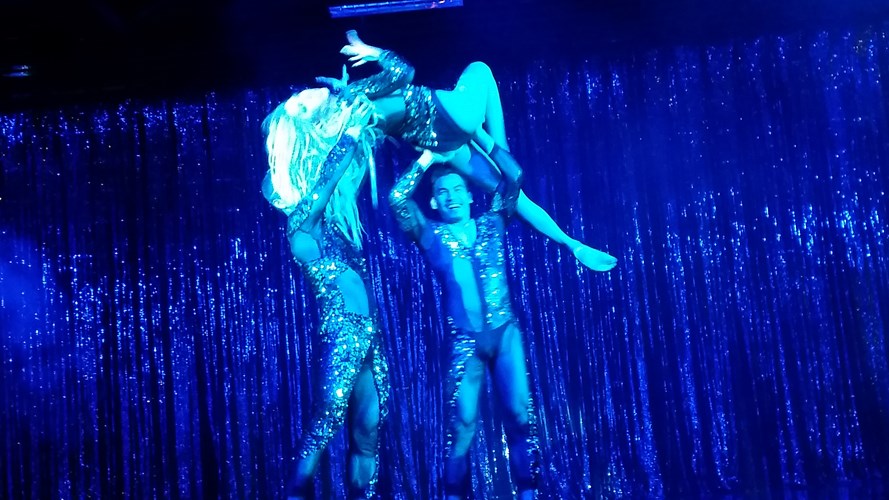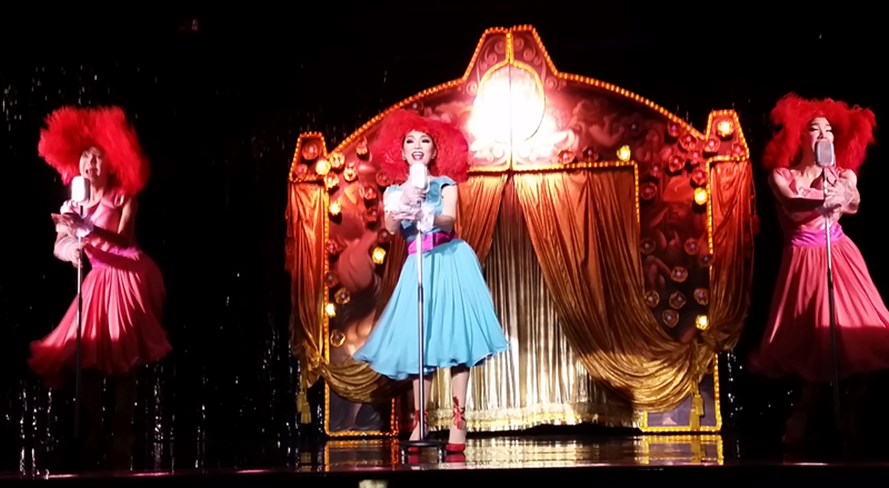 After the show the audience will be invited to pose with the performers. They will be waiting in their sparkling outfits along the corridor where the audience exits toward a hall. It's a chance to meet and pose with the ladies. Just be mindful that every time you pose with a performer, you're expected to give a tip and some of them will outright ask for it. Yes, some of the ladies can be very assertive but don't feel pressured. —Take time to choose whom to pose with. If you'd like to take a photo with all of them, you absolutely can. But, remember you will have to tip them all. So before you start posing make sure you have enough bills.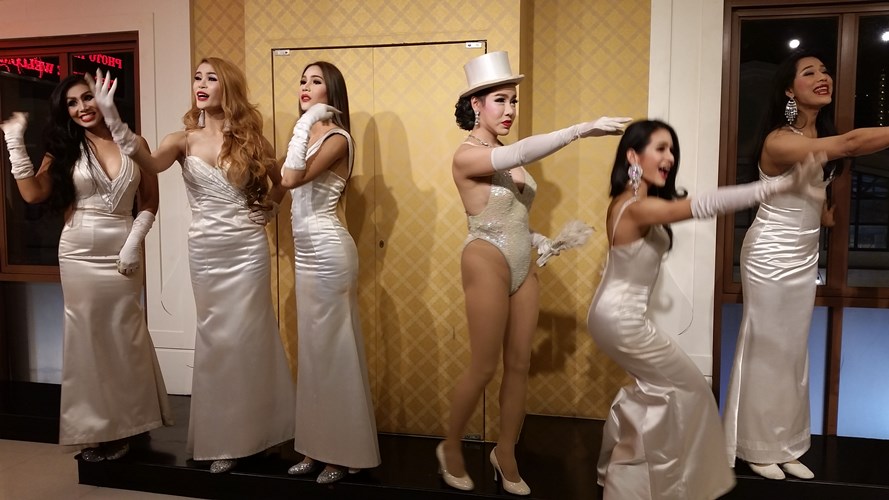 If you found this article useful, please pass it on.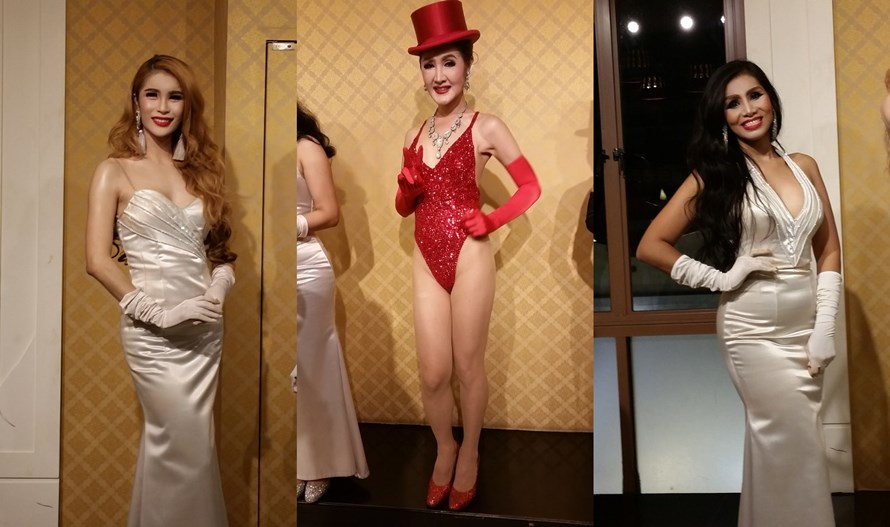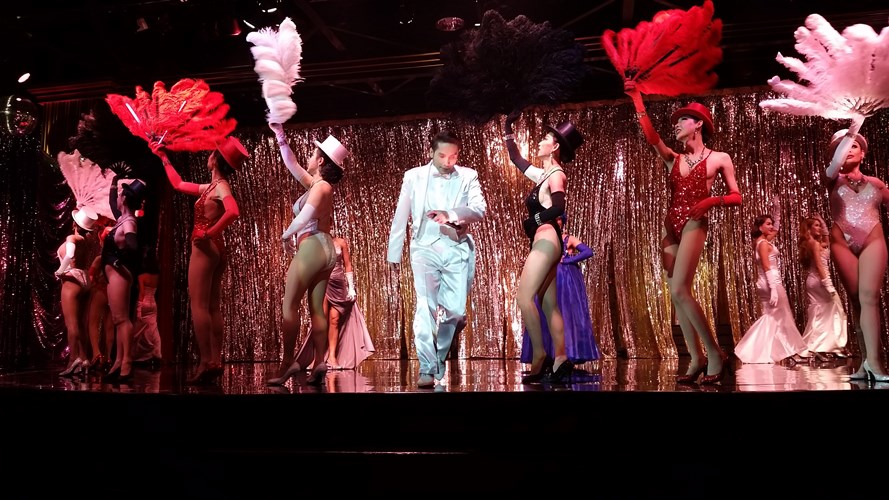 Like, Share and Spread the Love!!