Castle Coch, Wales' famed Fairytale Castle on a Hill – Musings of a Solo Wanderer
Before I traveled to Britain a few years back, I've never really been inside a castle. Although I have entered Princess Fiona's in Far Far Away land at Universal Studios but I'm not sure that counts. So among the many things I enjoyed the most  in Britain was its castles – real ones, Medieval, Gothic, Victorian. You'd find one in almost every town, some big, some small, some nearly obliterated in the war, while others looking like they were just built yesterday.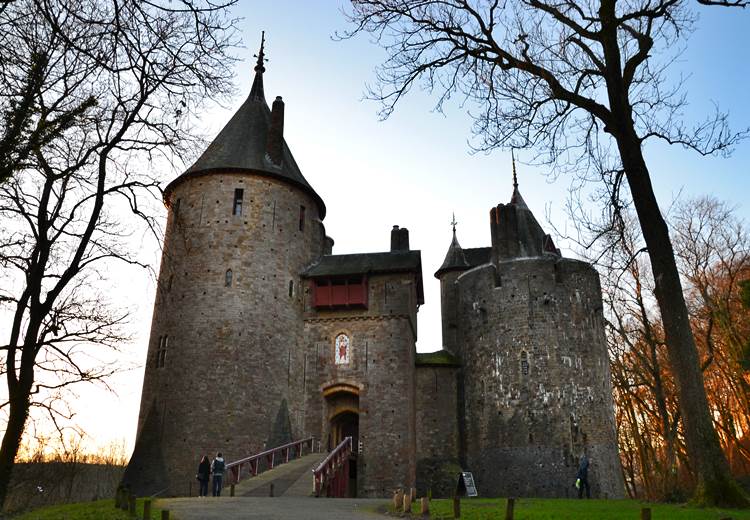 Wales is reputed to be the castle capital of the UK with Castle Coch being one of its most treasured historical sites. Built in the year 1870 the castle was a project of John Crichton-Stuart, the 3rd Marquess of Bute, an aristocrat from a very prominent family. Lord Bute had played many important roles in his time, one of those being an architectural patron. He commissioned the construction of Castle Coch to William Burges a celebrated Victorian architect who had also designed his elaborate main residence Cardiff Castle. However, the castle being farther out from the city was never a permanent home for the Marquess' and his family. Probably it was more like their vacation home.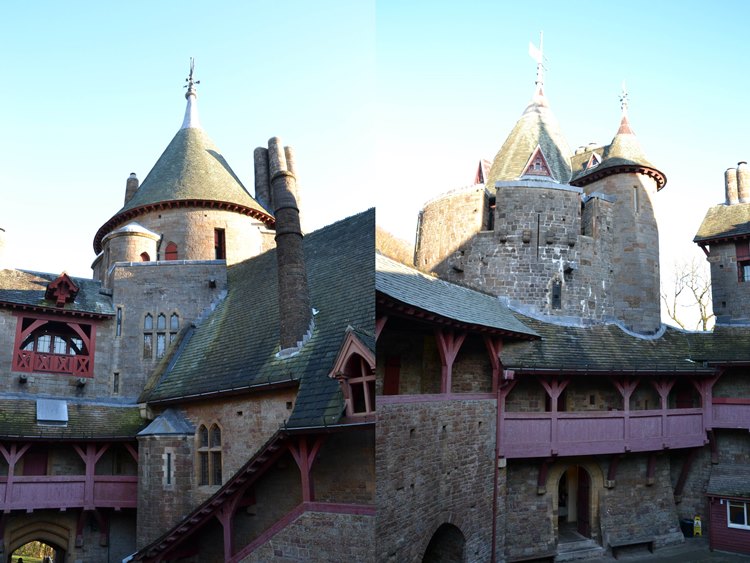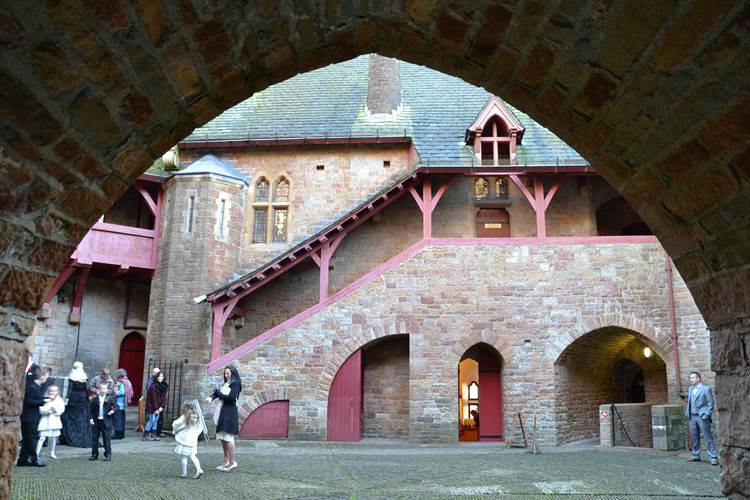 At present the property is maintained by the Welsh heritage agency CADW. It is open to visitors regularly and is a frequent venue for family activities on holidays like Christmas and Easter. Special exhibits are occasionally on display too.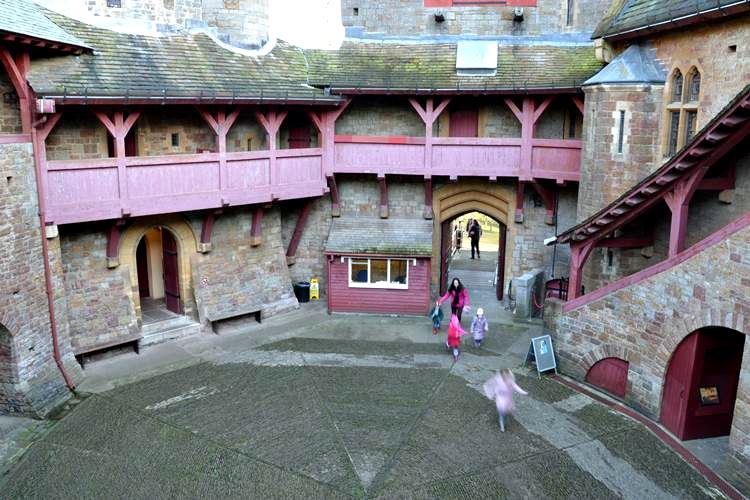 On my visit a wedding was being held at the most elaborate chamber in the castle, the drawing room. With its golden chandeliers hanging high above the ceiling and walls adorned with ornately painted flowers, it sure is an antiquely romantic place for couples desiring a fairytale-like wedding.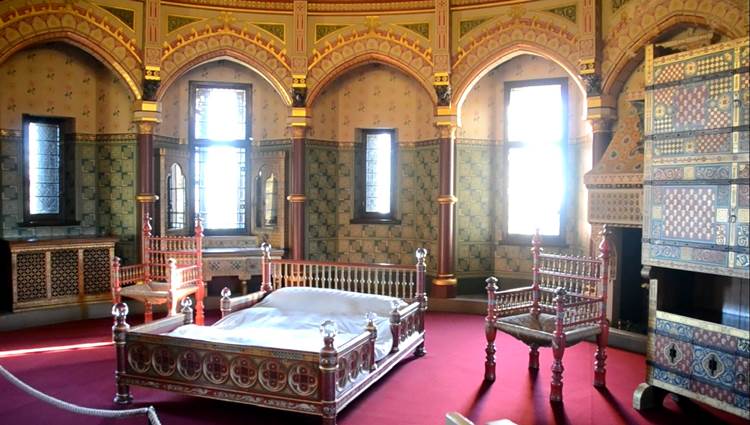 GETTING THERE
If you're a foreigner without a car wandering in Wales on your own, you'll often find yourself wondering how to get from point A to point B. On the day of my visit I managed to locate the stop for Bus 26 at Cardiff City Centre. The bus goes to the town of Blackwood. A bus leaves every 30 minutes though intervals are longer during non-peak hours. It took around 35 minutes to arrive at Tongwynlais which was the third or fourth stop from Cardiff City.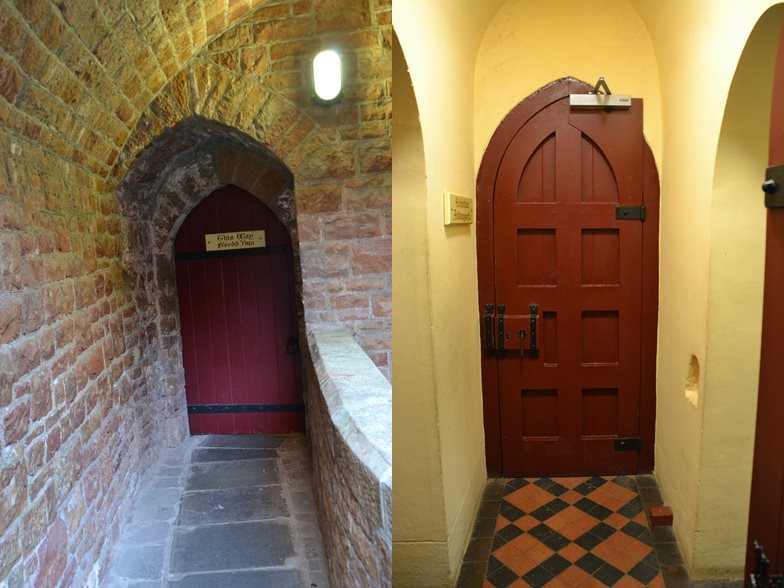 The tricky thing is that you'll be in for quite a hike since this pretty little castle sits on a hill towering over the village of Tongwynlais. Most visitors get there by car, others in shuttles delivered in tour groups. But if you're feeling young and strong don't worry about the uphill walk. A little exercise can always do you good.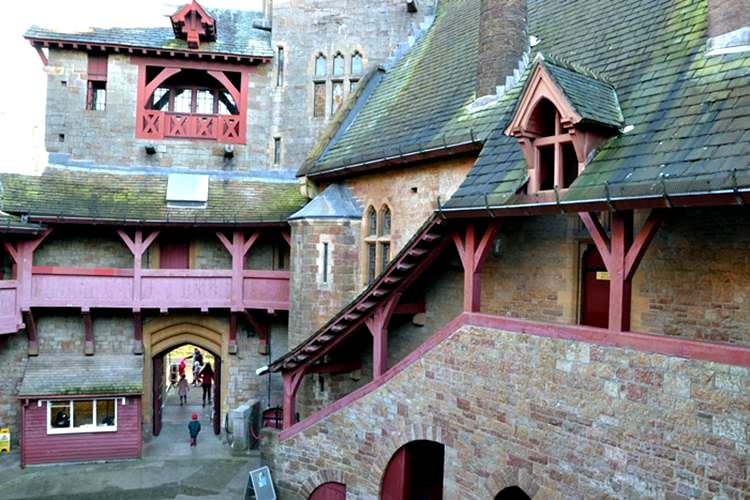 If you found this article useful, please like and share with the buttons below. Thanks!!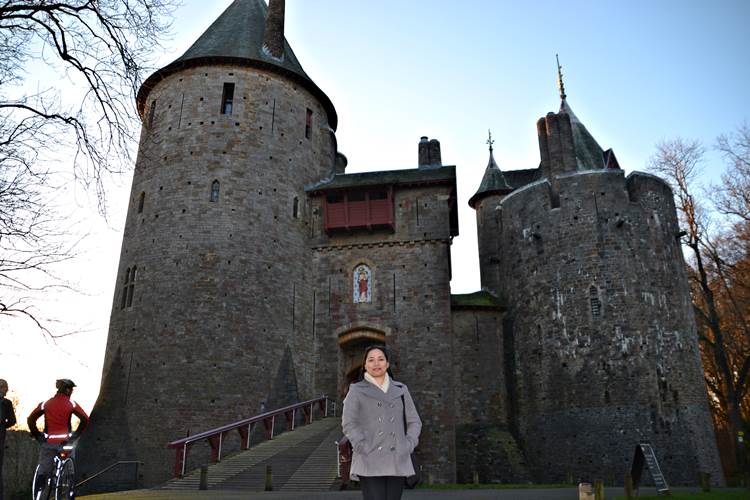 Like, Share and Spread the Love!!