Pahiyas Festival, Lucban Quezon – A Travelogue for First Timers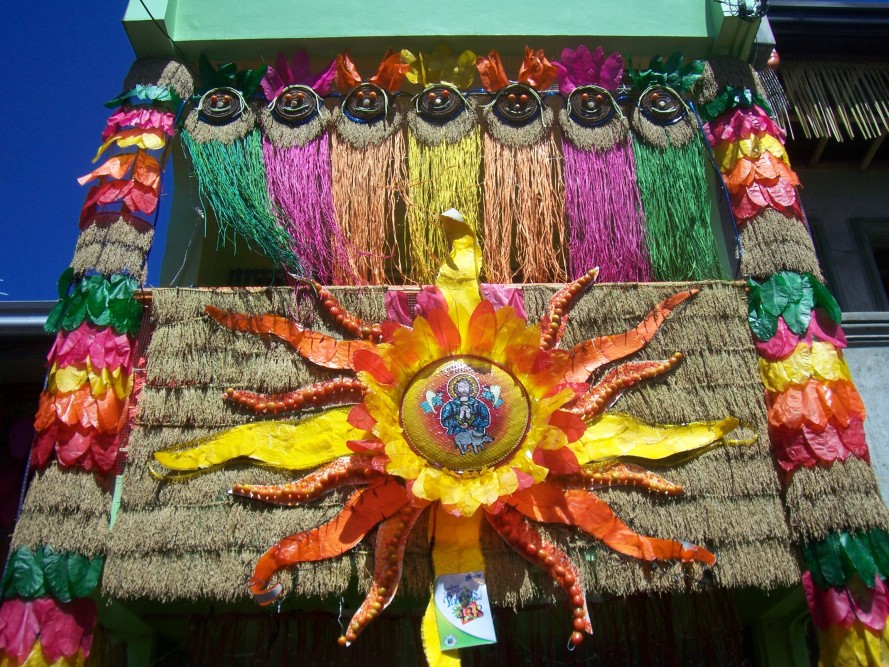 By 4:00 in the morning I was up. I didn't quite know what to expect that day, all I could think of was that we had to leave Manila early, really early. By 5:30 am I was at our meet-up venue, 30 minutes pass our meet-up time. Where was she? I thought as I anxiously stirred the bland 3-in-1 Wendy's coffee mix.  A few minutes later I see my friend through the glass doors and with a breathe of relief I tell myself, "Pahiyas Festival here we come!"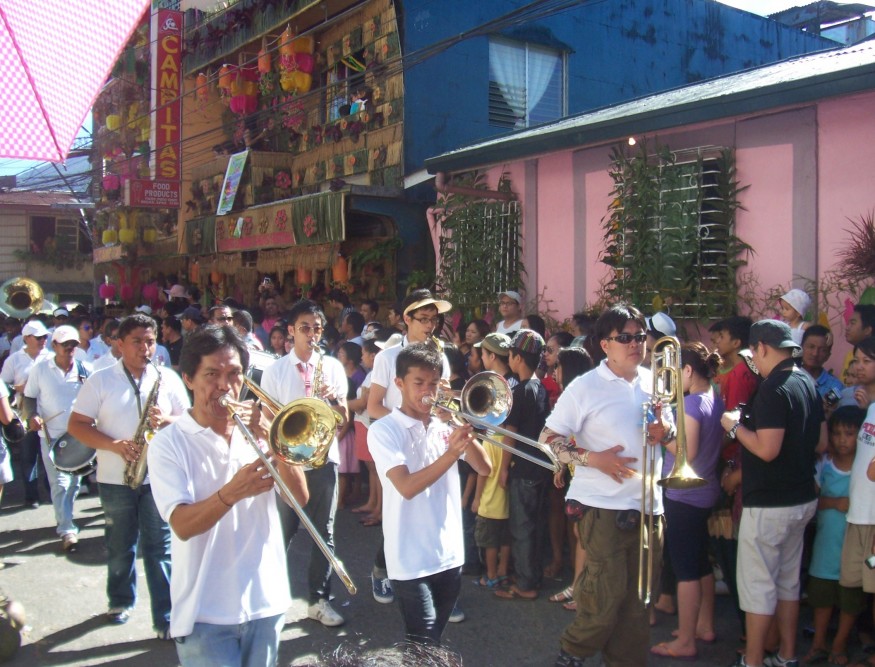 I've never been to Lucban, Quezon, I only knew according to google that it would take 3-4 hours to get there. After a hurried breakfast Janel, my friend and I walked toward the congested bus terminals on the corner of Buendia and Taft Avenue. It was almost 6:00 in the morning, the rush hour crowd was building up and it felt safer to walk outside. The next bus bound for Sta. Cruz would leave in 30 minutes so we quickly booked our tickets.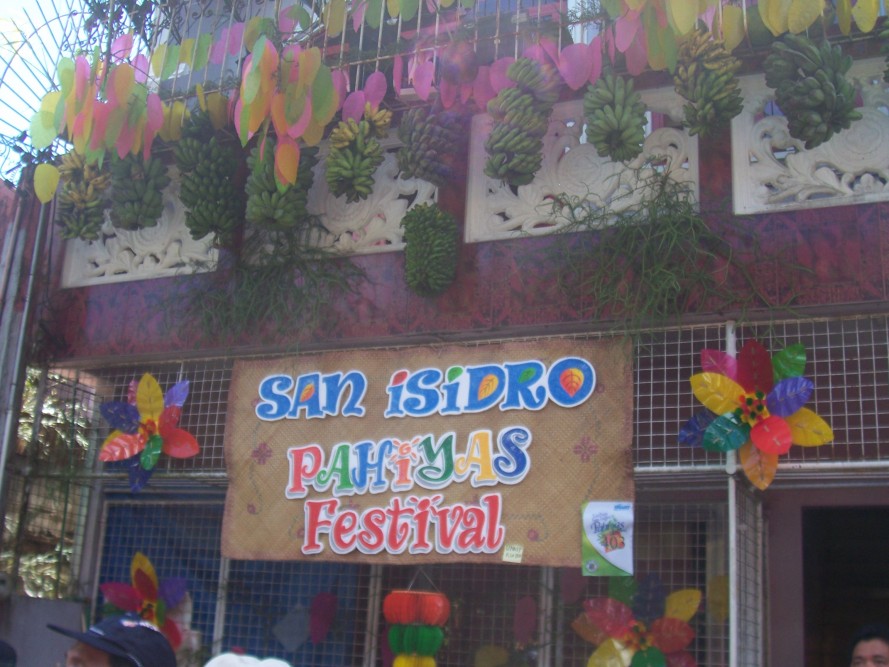 Halfway through the trip, I was beginning to feel numb from the airconditioning. Janel who came from her evening shift immediately dozed-off after we left the terminal. With no one to talk to, I amused myself by watching the vast rice fields and small towns along the way. An hour or so later, our bus arrived at Sta. Cruz, and we found our way toward the jeepney terminal in front of SM Mall. An incredibly long queue welcomed us to our dismay, but still determined to experience the Pahiyas festivities we queued in line accordingly. After a very long hour we finally got to board a jeepney and endured another hour of windy, bumpy travel on the super size jeepney that took us to the town of Lucban. All for the love of adventure!!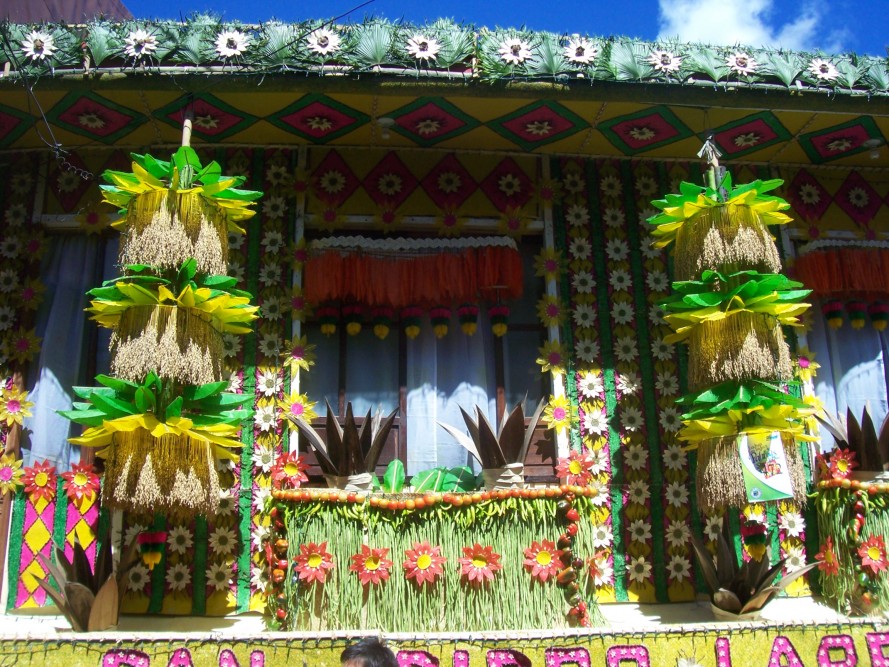 Janel and I decided on a quick day trip because of schedule constraints, although an overnight stay in town would have been more convenient. But, we had to consider hostel rates and availability during this peak season and thus made the final decision to go on a day trip.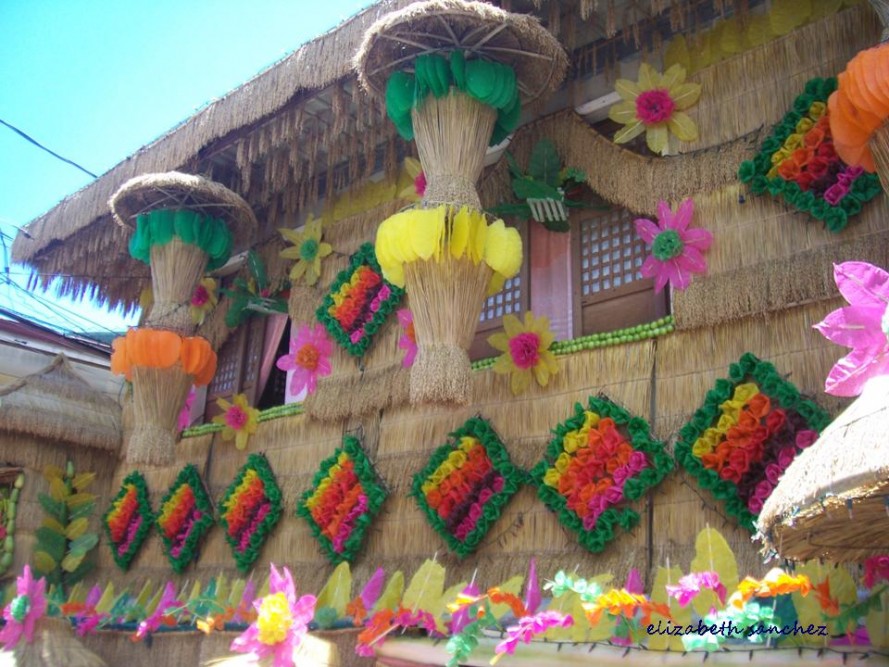 The Pahiyas Festival is a colorful and happy time in the town of Lucban, Quezon. The town thrives on agriculture and celebrates the harvest once a year on May 15 which is the death anniversary of San Isidro Labrador or  (Saint Isidore the Laborer) – A Catholic Saint who lived in Madrid, Spain in the 12th century. San Isidro was a farmer and lived among the poorest of the poor. He is known for his acts of generosity towards fellow laborers and to animals. He is revered as the patron saint of farmers.
The festival is a week-long activity but on May 15 the main road was closed-off and we had to walk some 500 meters to the town center. It was a pleasant walk though as Janel and I joined the growing crowd of tourists.
Along the way we were met by street vendors selling souvenir shirts, colorful puppets, rice pastries and the much craved "Lucban Longganisa," a local sausage rich in spice and flavor. The Lucban Longganisa is quite expensive in Manila. Unfortunately, when we were ready to purchase some to take home later that day the stocks were gone.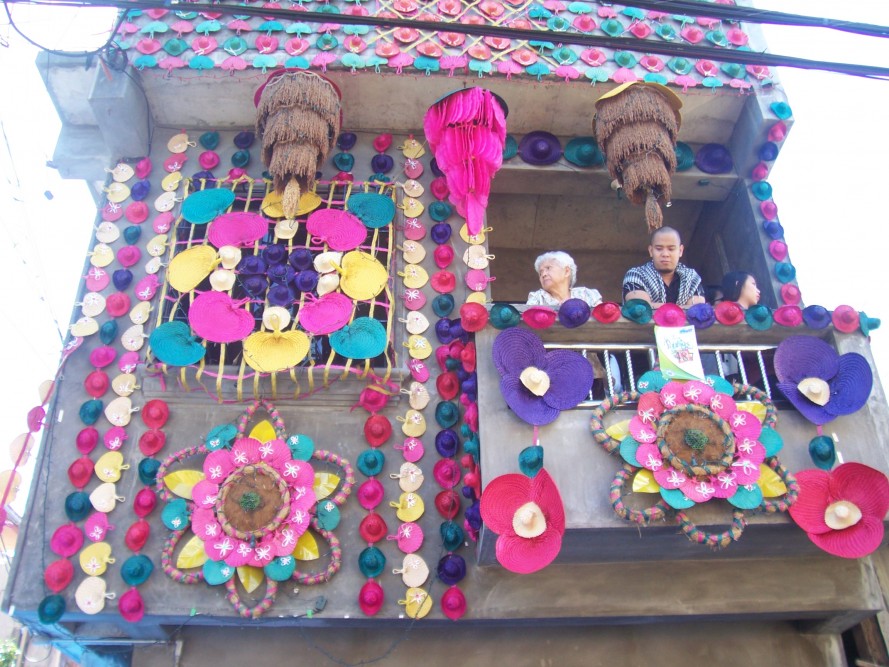 Moving deeper into the crowd, I finally caught sight of the colorful houses adorned with flowers and lined with all kinds of crops shaped into animals, hats or baskets. The main decorative material used is "Kiping," and it is produced from rice paste. I was impressed particularly by a house that displayed four giant sunflowers. The artists used a "bilao" and "banig" shaped into petals painted bright yellow and orange to frame  the words "VIVA SAN ISIDRO LABRADOR, PAHIYAS FESTIVAL." A bilao is the Philippine version of a winnowing basket, and a banig is a woven sleeping mat made of pandan leaves or seagrass.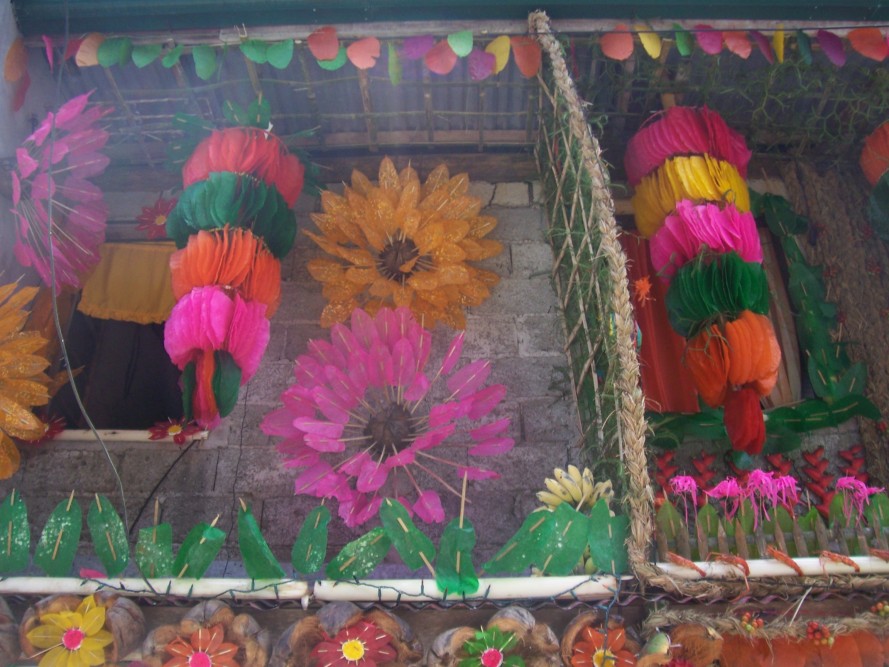 Mid May is the peak of summer and it wasn't easy to course through the thick and busy crowds in the heat. We came across some street entertainment and bought some local food along the street markets. I tried the famous "pancit habhab,"  the town's noodle specialty, although I didn't feel it lived up to its reputation. It tasted just like any other Pancit dish in manila, but since  I got this one from a stack  that appeared to be mass produced, it probably wasn't the best in town.


Food is a big part of Philippine culture. When someone is born we eat, when someone gets married we eat, when someone dies we eat and of course when it's the town fiesta, we eat. Some residents opened their homes and their kitchen to visitors of the town. It's a gesture of hospitality and generosity. Although, not practiced by everyone. You will likely chance upon a home that will open its doors to you. We were lucky enough to be welcomed into two homes where the generous homeowners served us a sumptuous lunch and later dinner.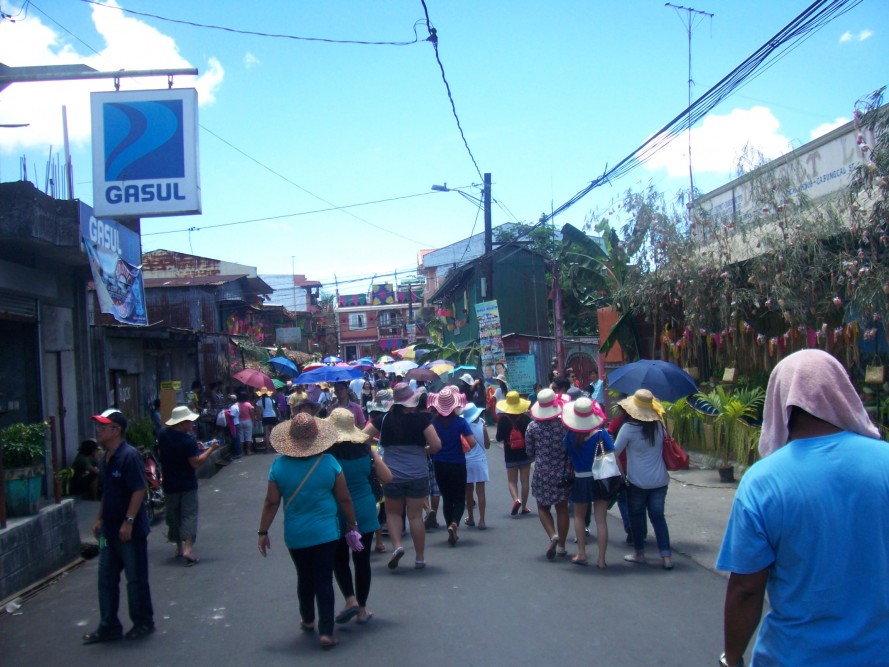 Aside from kiping all kinds of vegetables are used to adorn the homes.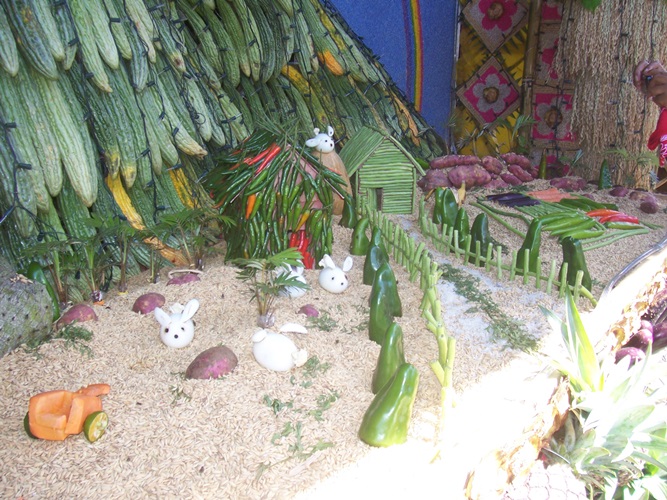 The highlight of the festival is the awarding of the home with the best design. Also, a mass in honor of St. Isidore is held in the morning, followed by a parade showcasing floats made from crops, models in crop embellished gowns and school bands also wearing some wacky outfits made of crops.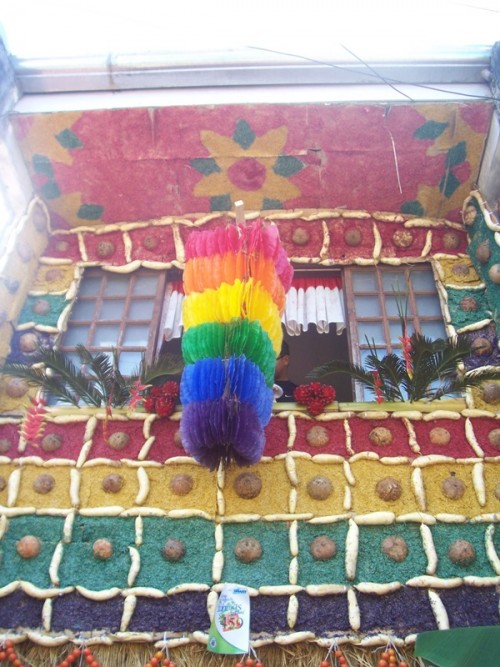 We spent a long hot afternoon under the sun, not wasting a moment to immerse ourselves in the festivities. By the end of the day, we were worn out but we had a superb time and it was worth the effort to travel Lucban.
If you enjoyed reading this article, please like or share it with the buttons below and feel free to leave your comments.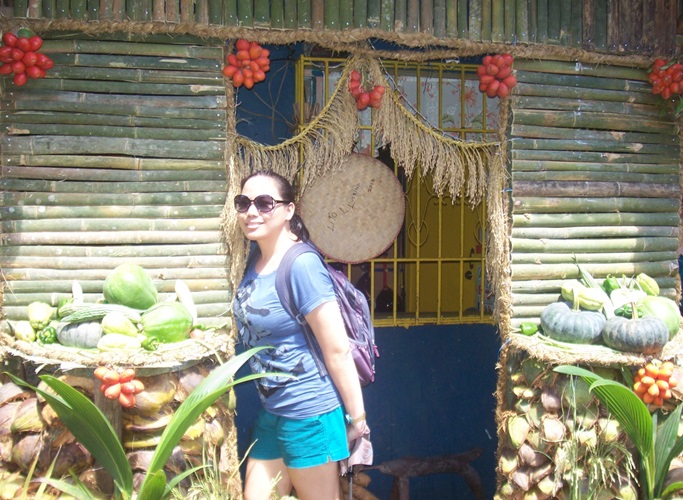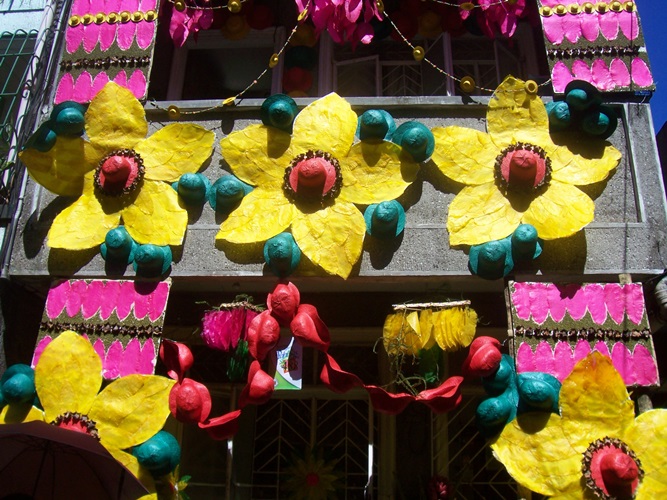 Like, Share and Spread the Love!!