The Ultimate Island-hopping Guide to Honda Bay, Palawan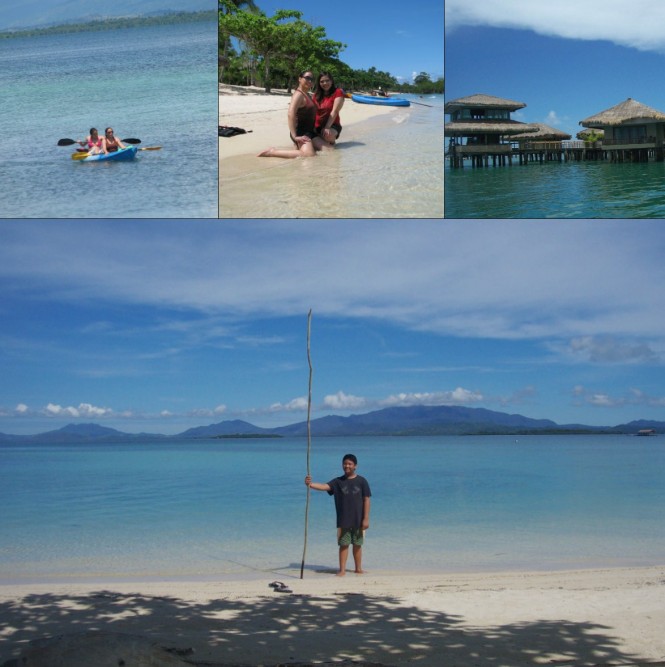 Honda Bay is a small community on the western side of Palawan Island. Travelling to Honda Bay from Puerto Princesa city proper will take approximately 30 minutes. For most tourists, Honda Bay has become popular for the group of islands floating around the bay. The most popular among others is Dos Palmas Island, a private island with high-end beach resort facilities managed by the Arreceffi Island Resort Inc. The other notable islands are Pandan Island and Snake Island. Activities for tourists include snorkeling, kayaking, island hopping and diving. With the exception of Dos Palmas, the other islands do not have beach front hotels. But, a one day island hopping tour would suffice to see most of Honda Bay.

  HOW TO GET THERE
The local airlines that fly directly to Puerto Princesa include; PAL Express (formerly Air Philippines), Zest Air and Cebu Pacific Air. These are low-cost carriers that frequently offer discounted fares. The lowest fares are usually offered 6 months to 1 year prior to the travel dates.
From Puerto Princesa Airport take a tricycle to your hotel. There are standard fares from one point in the city to another. Visitors can inquire at the airport desk to avoid paying overpriced tricycle fares.
Another option is to travel by boat. One of the shipping companies that service the Manila-Puerto Princesa route is 2GO travel. It's a long 30 hour trip but a cheaper alternative to air travel. More about 2GO Travel here.
From their hotels, tourists can hire a tricycle to the Honda Bay wharf which will take approximately 30 minutes. Upon arriving at the wharf proceed to the kiosk. Visitors are charged mandatory port fees and the boat fee and are then assigned to the next boat man on queue.  You can also rent snorkeling gear at the stalls at the wharf.
SIGHTS-TIPS-COSTS 
Tricycle Fares – ₱15 around the city
Boat Fare at Honda Bay – ₱1,000 to ₱1,500 (depending on how many islands will be visited)
Start Early – Leave the city and start out early in the morning to have more time time to explore the islands. (Take note, boat travel from one island to another can take anywhere from 20-45 minutes).
Snorkel at Pandan Island – Pandan Island has a vast and beautiful coral reef not far from the shore. There are beach huts for rent at ₱500.
Admission and Cottage Fees – Most islands are privately owned and managed by private corporations. Non-hotel guests are welcome to visit, admission fees range from ₱100 to ₱150. The only island open to the pubic was Snake Island. However, recent reports from Honda Bay locals suggest that the island has recently been acquired by another private corporation. Thus, an admission fee can soon be expected by visitors. The usage and rental of beach huts on private islands range from  ₱400 to ₱500.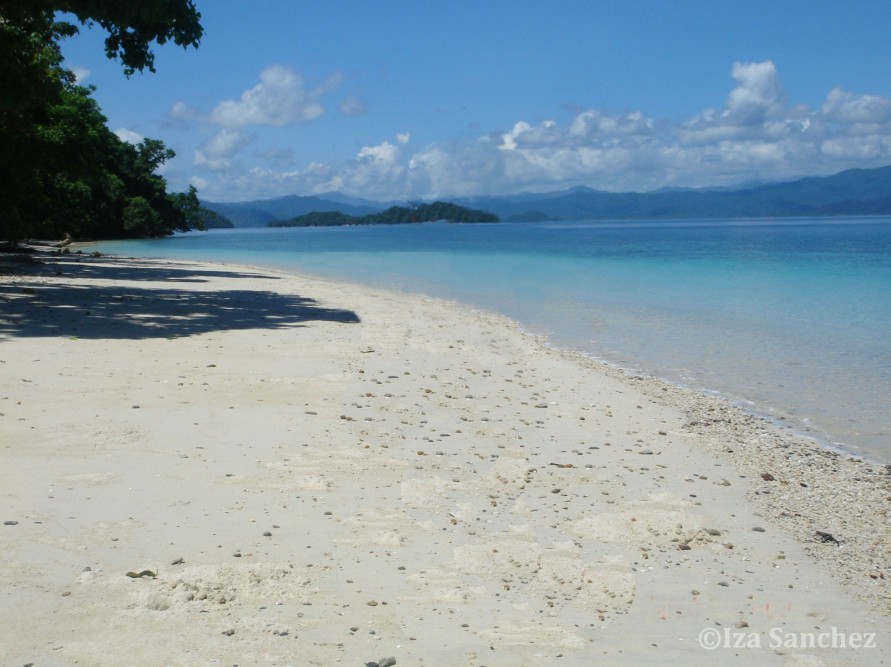 Dos Palmas Day Trip – Dos Palmas is a private island managed by the Arreceffi Island Resort. Its exquisite beaches attract hundreds of visitors all year round. It is a high-end resort with hotel rates starting at ₱5,000 per night. But budget travelers can opt for a day tour which costs around ₱1,700-₱1,800. The tour includes land transfers to and from the wharf, boat transfers to and from the island, a buffet lunch and usage of recreational equipment and facilities. Activities at Dos Palmas include;   kayaking at the mangroves around the island, snorkeling, island-hopping and diving.
To book a Dos Palmas Day Tour look for the resort's office beside NCCC  Mall at Puerto Princesa City. Tourists have to book their trip at least 1 day advance. Departure time from the mall to the wharf is around 8:00 am and departure time from Dos Palmas Island back to the city is around 3:00 pm. More about Dos Palmas Resort  here.
The Islands of Honda Bay include:
Pandan Island – Managed by the Legend Hotel in Puerto Princesa City. The island is ideal for snorkeling with its vibrant coral reef found just a few meters near the island's shore. It is a good site for a beach picnic with spacious and sturdy beach huts built along the shore.
Snake Island – The island is not infested with snakes but  was named Snake Island because of its shape, which from an aerial view does resemble a snake. It's another ideal location for a beach picnic with several beach huts along the shoreline.
Luli Island – This is a tiny island with beautiful sand bars. The name of the island was derived from the Philippine words, "lulubog and lilitaw." During high tide the island is partly submerged "lulubog" meaning it sinks. While during low tide it rises "lilitaw," meaning it reappears or resurfaces.
Starfish and Cowrie Isand – These two small islands are known  to have a large community of starfishes and bats.
Dos Palmas Island – The most popular beach resort in Honda Bay, Palawan, beautiful but pricey. For budget travelers you can try the day tour.
See more images of Honda Bay, Palawan here.
If you liked this article, please give a thumbs-up and share with the links below. Thanks!
Like, Share and Spread the Love!!