Destination Guide: Nagsasa & Anawangin Cove, Zambales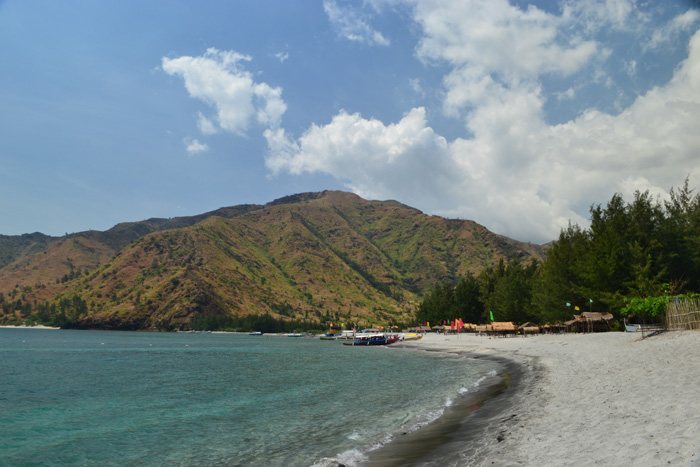 Nagsasa and Anawangin Coves are among the top beach destinations in Central Luzon. They are close to cities like Manila, Olongapo, and San Fernando, and in recent years have become favorites of Philippine beach goers, campers and mountaineers. These beaches are perfect for a quick and cheap weekend get-away.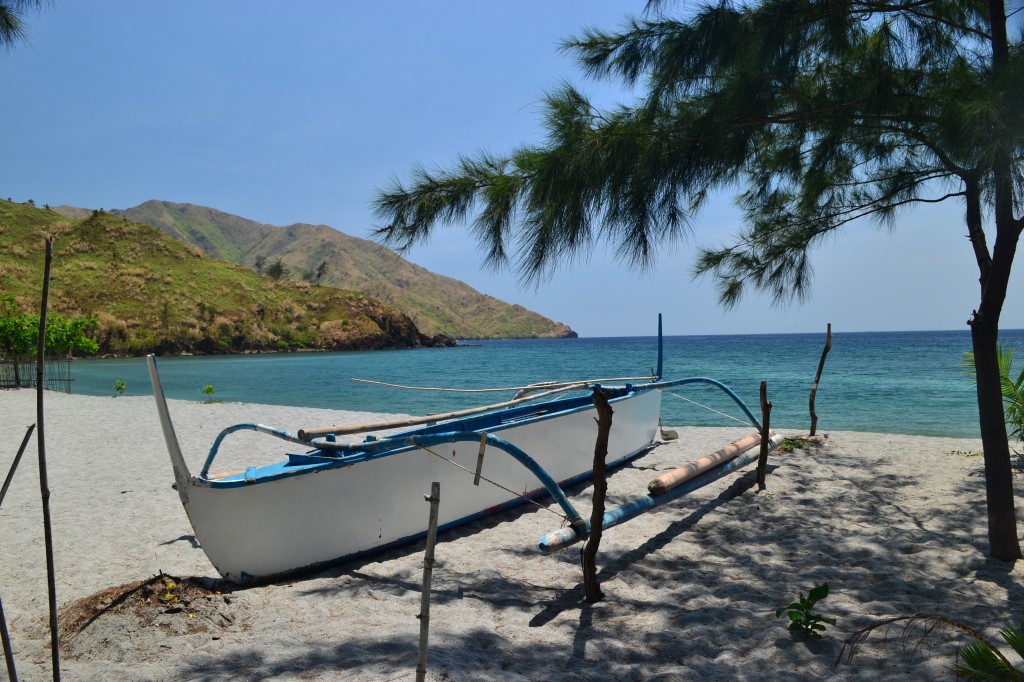 HOW TO GET THERE:
From Manila take a bus bound for Iba, Zambales. Get off at the Municipal Hall of San Antonio. Behind the municipal hall is a wet market where you can buy food and other provisions. Travel time by bus is 3.5 hours. On the other hand, by private vehicle it takes around 3 hours via NLEX forward to Mac Arthur Highway.
Some Tips:
Several bus lines ply the Manila to Iba, Zambales route, one of them is Victory Liner which provides free Wifi on their buses. The Victory Liner terminals in Buendia and Cubao are quite crowded, so it's better to go to the main terminal in Caloocan city where they offer hourly trips.
Prior to the trip it is advisable to call the bus company to double check the schedules. Published schedules online aren't reliable.
The bus fare from Manila to San Antonio and vice versa costs around 265 PHP one-way.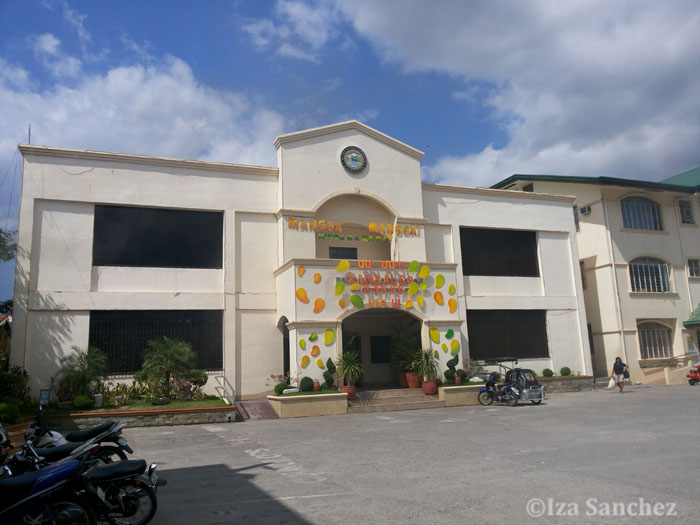 From the Municipal Hall in San Antonio hop on a tricycle and head for Pundaquit beach. The tricycle fare is 30 PHP per person. The trip from the municipal hall to Pundaquit Beach takes about 5-8 minutes. Pundaquit beach is the jump-off point to the coves. My travel buddies and I booked a package which included our boat ride to and from Nagsasa and Anawangin Cove, as well as camping equipment, drinking water, cooking utensils,  and a side-trip to the island of Capones and Camara. (Buy extra charcoal at the market, you will need a lot of it).
The trip from San Antonio, Zambales going back to Manila, can be a bit more challenging because the buses bound for Manila are scarce and by the time they reach San Antonio, they're already full. Our waiting time at the bus stop across San Antonio Municipal Hall was about one hour. Since it didn't look like we could get on a direct bus back to Manila, we decided to take a crowded, non-aircon bus to Olongapo Terminal. The travel time was around  one hour. At Olongapo Terminal everything was smooth-sailing, there were plenty trips and we easily got on a bus to Manila. The travel time from Olonggapo terminal to Manila was around 2-3 hours.
SIGHTS-TIPS-COSTS:
Have a full tummy – It's a 3 to 4 hour road trip to San Antonio, Zambales, so start your day with a full breakfast and have some snacks in your backpack. If you haven't eaten in your rush to catch a bus, there is a stop at Dinalupihan Terminal where passengers have about 15 minutes to buy food and go to the restrooms.
Cook for Day 1 – Prepare your meals for the first day so you can rest and relax on the beach after the long trip. Avoid bringing food that spoils quickly. Here are some food suggestions — Adobo, fried meat, canned food like spam, chips, cookies, bread.
 Light up your life – Bring flashlights and extra batteries to help you find your way at night. (There is no electricity at the coves). For your cooking needs matches, candles, lighters, and newspapers – anything you can use "pang siga," would come in handy.
Pack charcoal – We ran out of charcoal and forgot to buy candles, luckily the locals have sari-sari stores on the beach. But, as expected prices were higher than usual. Rookie campers tend to forget a lot of things, so have a list, and as much as possible buy all of your camping needs at the town market. (On a positive note, buying from beach vendors helps them earn a living). Some costs: charcoal –  30 PHP per bag, candles – 20 PHP per stick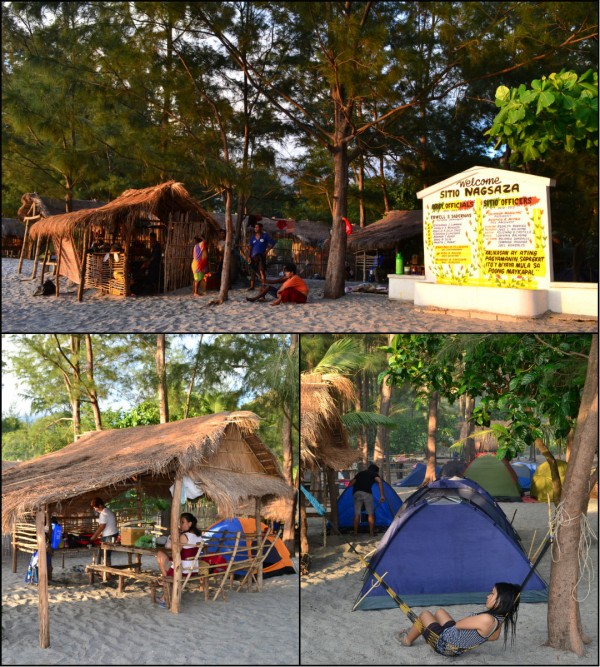 Have a bonfire by the beach  – The locals sell bonfire wood for 150 PHP per bundle taken from the woods nearby. You can opt to scavenge the forest on your own if you are diligent enough, but please don't chop down any trees.
Boost the flames – Bring a small bottle of kerosene and newspaper to help ignite the fire for your bonfire or for your cooking. This will cut-down long tedious hours of grilling.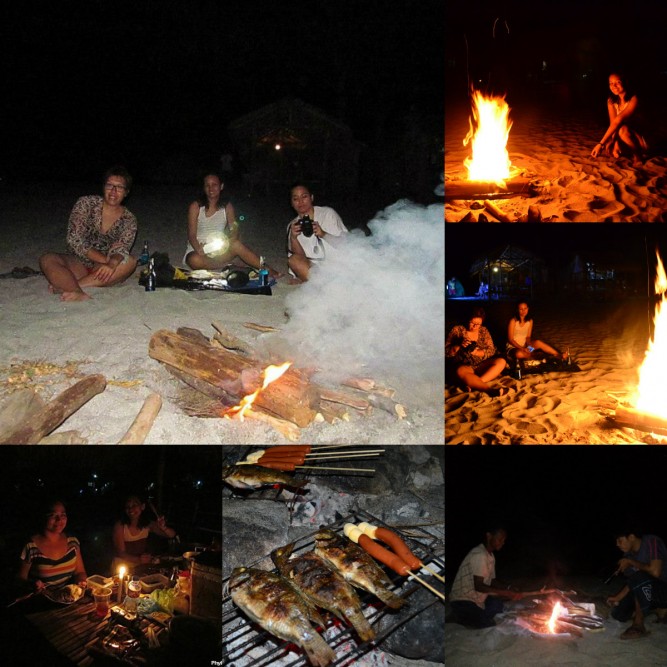 Proper trekking attire – If you intend to explore the mountainous areas of the coves, wear durable outdoor footwear, leggings to protect yourself from the sharp edges of grass and rocks, shades, hats, and take a lot of water, some food, and sun block. The guides charge 100 PHP per person.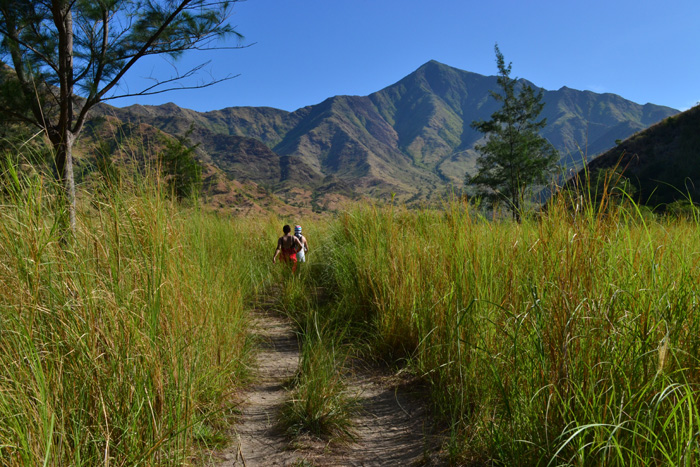 Waterproof your bags – On a small boat, water easily gets inside and splashes on everything. Hence, waterproof your bags with large plastic bags or any waterproof fabric. For your gadgets, keep them in a dry bag.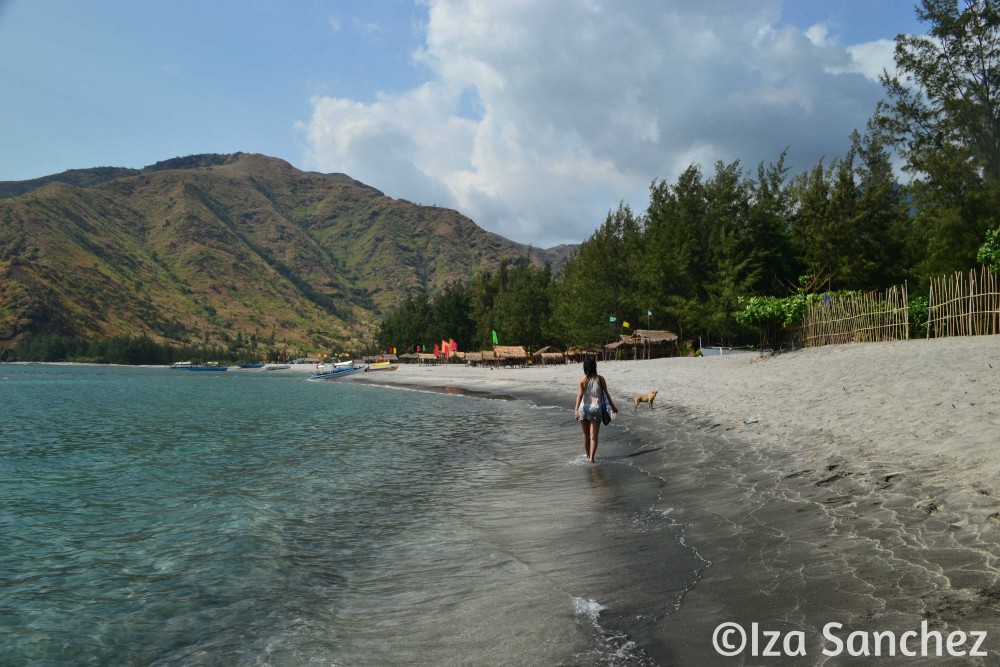 Conserve nature – Bring an ample supply of garbage bags and place your rubbish in one place. The beach locals will collect them at the end of each day. It's a simple way of helping to maintain and preserve these beautiful coves.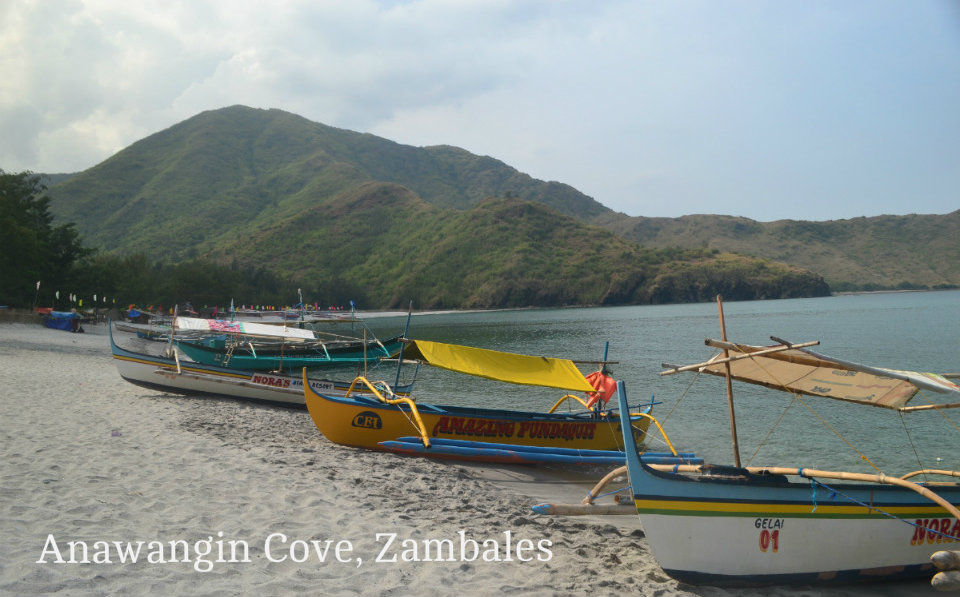 Budget –   For a group of three people staying for 3 days at the coves, a budget of 3,000 PHP per person would suffice. This budget covers boat fees, food, camping gear, drinking water, charcoal, and transportation costs. If you are traveling with a bigger group, it's going to be much cheaper.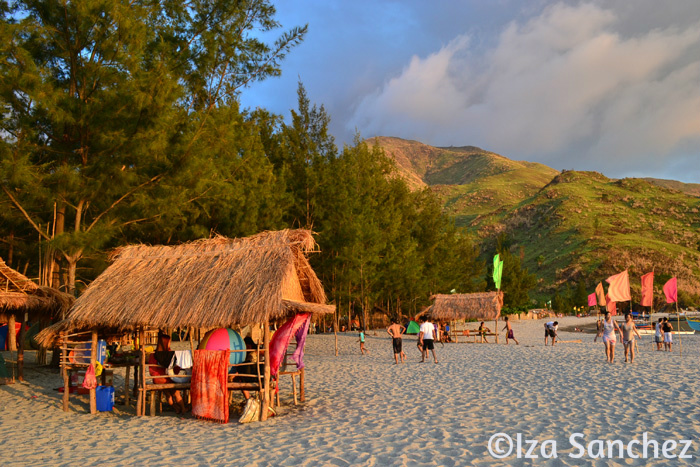 Need more information about Nagsasa & Anawangin Cove? Check-out "Nagsasa & Anawangin Cove, Memoirs of a Camping Trip."
If you found this article useful, please pass it on. Thanks!
Like, Share and Spread the Love!!