Getting High in Singapore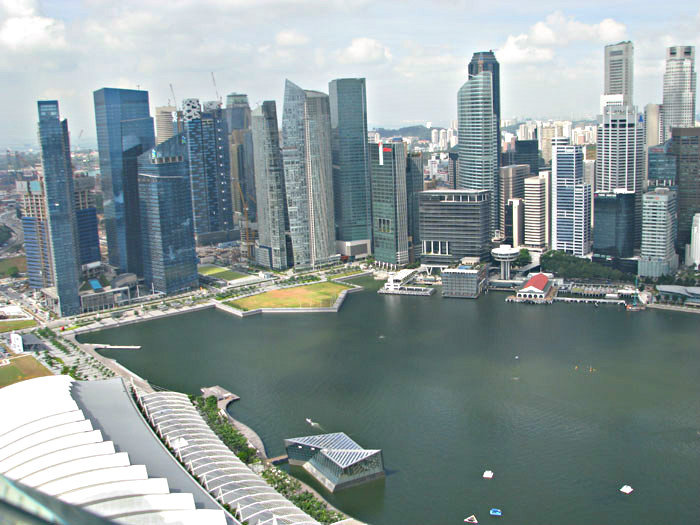 Elevation is exhilarating, whether you're at the summit of a mountain, reach the peak of a skyscraper or climb an ancient temple. It's always great to get high and take-in a vast view of  any place from the top. In Singapore, the city itself is a spectacle and there are many ways to conquer it from above.  Here are a few:
Sands Sky Park Observation Deck
The Marina Bay Sands Hotel is a major attraction in Singapore. Its unique and odd architecture makes it stand out among the many shining towers of Singapore City. The Sky Park Observation Deck is located on the structure that resembles a boat lying on top of the 3 towers.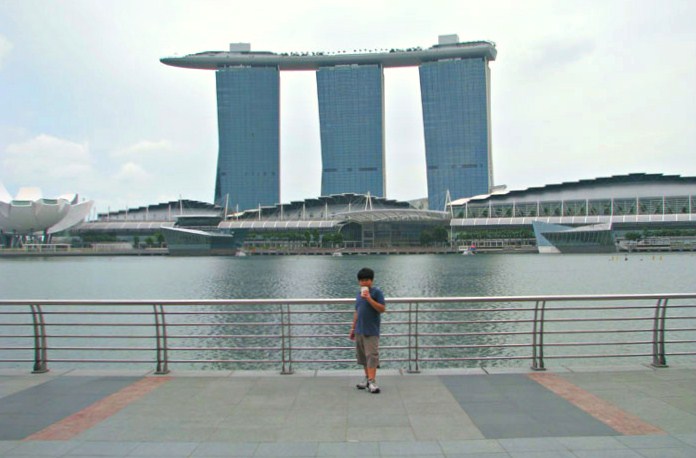 You don't need to be a guest at the hotel, the casino, shops and observation deck are open to any tourist. It's a fine place to relax for awhile and take great aerial photographs of the city.  Find more information here.

Singapore Cable Car
On a trip to Sentosa we decided to take the Cable Car. Some people might find it scary to ride a glass pod suspended only on a cable that hangs a hundred feet above the ground. But when you're up there it's a walk in the clouds.
A round trip ticket will take you to Sentosa where you can spend the day enjoying various attractions. Then going home, you can use your return ticket to Mt. Faber for quick sightseeing, then back to Harbor Front. Each way is a short, quick trip, roughly five minutes. It costs more than the bus or train but the awesome view of the Harbor, Sentosa and the city is worth it. You can check for more information here.
Singapore Flyer
Here's another "get high" attraction. Similar to and probably inspired by the London Eye. Although, due to time and budget constraints and since we were going to the Marina Sands SkyPark nearby, we decided to skip riding the SG Flyer. According to its website the SG flyer is the world's largest giant observation wheel. A friend of mine who has been on it, told me it takes around 30 to 45 minutes for a complete round so after awhile they got bored. Nevertheless, you still get to admire the city from a good height and if you are not pressed for time you might wanna try it. You can find more information here.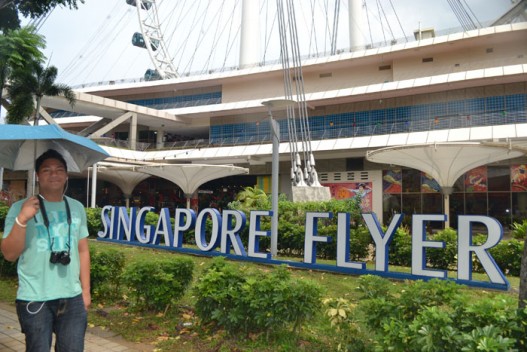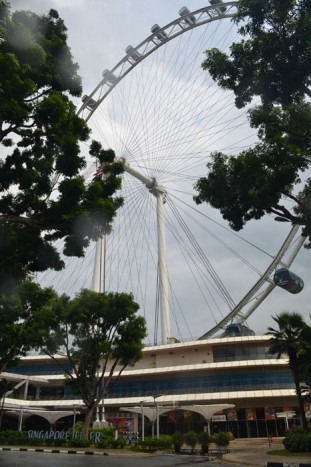 The Luge and Skyride
Try this at least once on a trip to Sentosa. It's cheap, it's easy and the kids love it and so will adventurous adults. A regular ticket usually  gives you 2 rides on the luge and skyride but they have a variety of promo packages for family and groups. The Luge is something like a go cart that takes you downhill and the Skyride  takes you back to the top. I was always nervous getting on the Skyride because it's literally just a steel bench hanging on a wire cable. In my mind I just ascertained that by Singapore's rigid standards it was most likely safe. Find more information here.
Adventure Park's MegaZip
Last on my list is the Mega Zipline at the Adventure Park, Sentosa Island. It takes some leg power to get to the jump-off point. We read somewhere that there is a mobile cart that can take tourists to the top, but we never quite figured out where it was and thus we hiked. No worries, the path uphill is cemented. When we finally arrived, surprisingly there was a queue although we didn't encounter other people on the trek going up. So just a tip, if you are doing the Zip Line you might want to check for low peak days to schedule your zip lining trip. At the jump-off point the staff will brief you and help you get strapped. When that's done go forth and ZIP AWAY. It's quick, fun and a great way to see the island in a zap. Get more information here.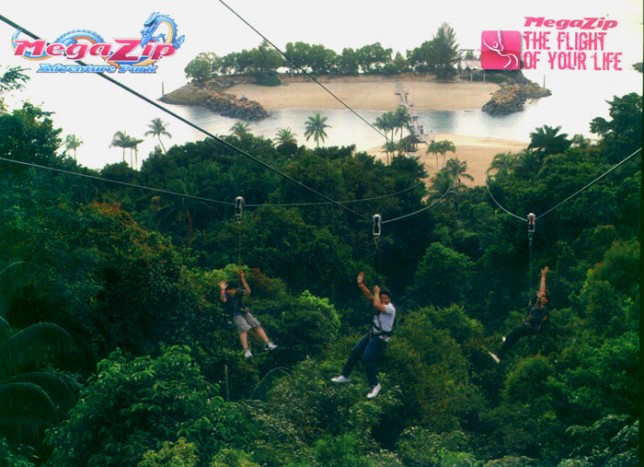 If you love travel and photography, please visit my gallery here. 
If you enjoyed reading this article, please like and share it with the buttons below. Thanks!
Like, Share and Spread the Love!!