Glam Up Your Boracay Vacation With 10 Trendy Outfits
Boracay Island and its beguiling  beaches never fail to lure thousands of tourists each year.  In this week's article, guest writer Patricia Evans talks about the advantages of traveling off peak and shares some fabulous fashion tips on how to look your best as you strut the beach.
*****
The end of 2016 is upon us. Where is your last travel destination for the year? The summer months between May and July are regarded as the peak season in Philippine beaches, while the colder period of July to October is considered off-peak season. An experienced traveler takes note of the peak and off peak seasons as this factor affects the availability of flights and accommodations, and the cost of an out-of-town vacation.
Who says that you can't lounge on the beach on a cool October weekend? There are 101 reasons why Boracay is the ultimate destination all year 'round. Named as one of the world's most beautiful islands, Boracay's charm doesn't falter even in chilly mornings. Check out 10 fashion tips for your off-peak trip to the famous white sand beaches.
Off-shoulder + ruffles = a total beach must-have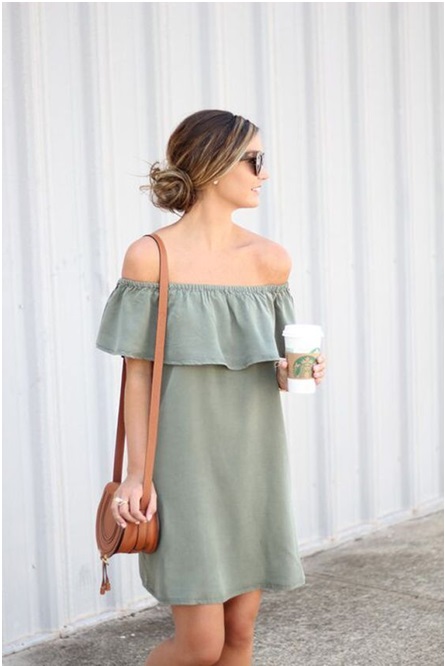 Photo courtesy of fashionrevo.com via Pinterest
Off-shoulder and ruffles were in every fashion guide this summer. Flaunt your beautiful shoulders in an army green off-shoulder summer dress on your visit to Boracay. This outfit is perfect for your day tours around the island and for a romantic dinner by the sea.
Your ultimate selfie outfit: the wrap dress
Photo courtesy of Stitch Fix via Pinterest
 There's no way you can ever take a bad picture in Boracay. The place is a paradise. On your trip to the island, make sure you maximize the scenery—have a selfie galore! Visit the islands and choose outfits that still suit the cooler weather. A classic wrap dress will do the trick! This beach outfit is great for lounging on the shore, island hopping, and drinking out with friends.
Sizzle in a stunning one-piece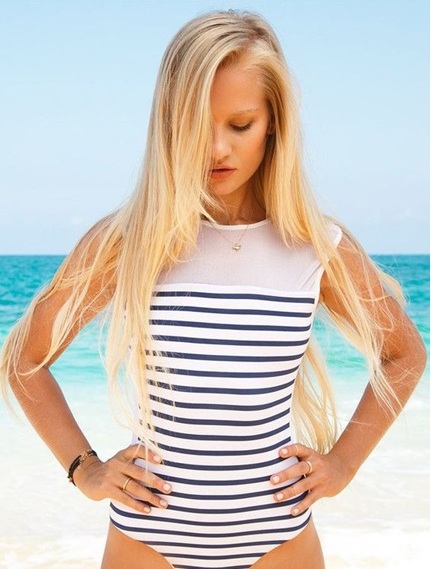 Photo courtesy of bikini.com via Pinterest
Every traveler's fashion guide in Boracay includes swimwear. If you're not comfortable with a two-piece, go for a dazzling one-piece swimwear. A one-piece is flexible. You can wear it with a pair of denim shorts, under a cover up or with an ankle-length maxi dress.
You can never go wrong with rompers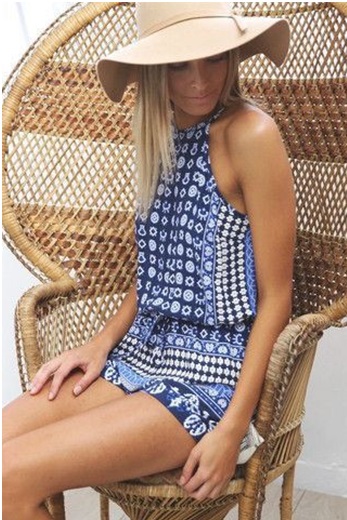 Photo courtesy of Stitch Fix via Pinterest
Your 2016 fashion guide in Boracay should include rompers. Rompers and jumpsuits made a major comeback in recent months, much to the delight of trendy millennials. You can wear your rompers while strolling on the beach, enjoying a quiet time in your hotel room or partying in the evening.
Go glam with a crochet beach dress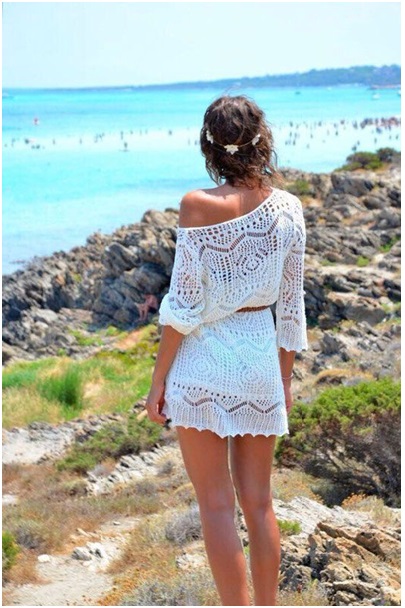 Photo courtesy of Luulla via Pinterest
Your first-timer's guide to Boracay should include practical information on getting in and around the island, the top accommodations for your purpose, and a list of outdoor activities. For many, traveling to Boracay is more than escaping the daily grind. It's an opportunity to dress up in the latest beach fashion trends. A boho lace crochet beach dress is one of the hottest pieces this year. Sarongs and scarves are so yesterday. A beach dress is the only cover up you should have this season.
A denim shorts-pullover combo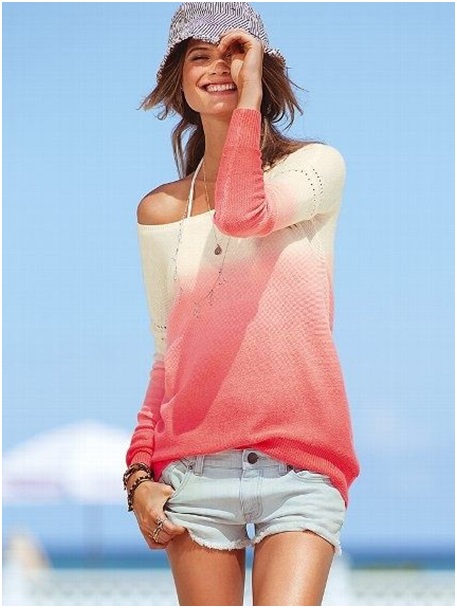 Photo courtesy of elfsacks.com via Pinterest
During the off-peak month of October, the weather in Boracay can be a bit chilly in the morning and mildly warm throughout the rest of the day. The temperature is typically between 24 and 29 degree Celsius, but can drop to 20 degrees when it's raining. Rainshowers are rare in the island in the last three months of the year, but it's always better to anticipate the impact of climate change. Prepare for the Boracay weather by packing a denim cut-off and pullover combo.
A cool fedora that goes with any beach get-up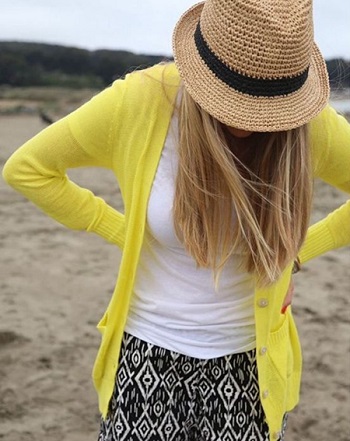 Photo courtesy of Stitch Fix via Pinterest
There are beach essentials every traveler must have. Regardless of the season in Boracay, you should have a hat in your luggage. This will protect you from the harmful effect of sun exposure, and at the same time, lift your fashion style. You wouldn't want to risk getting skin cancer for a few hours under the sun. A straw fedora suits any type of outfit, so does a large brim hat.
Be your own supermodel in a vintage kimono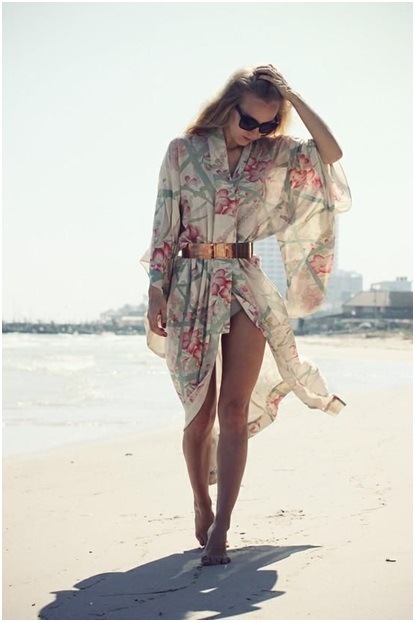 Photo courtesy of Sanda Hagelstam via Pinterest
Kimonos are hot commodities in the fashion world. This traditional Japanese clothing has been reinvented by Western designers to suit the modern woman. Today, kimonos are paired with slacks, jeans, and denim cut-offs. Boost your Boracay fashion get-up with a gorgeous vintage kimono over a simple one-piece swimwear. A metallic belt will complete your supermodel look!
A stylish pair of sunglasses
Photo courtesy of Julia Engel via Pinterest
Your travel guide to Boracay should include not only recommended itineraries but also ways on how to protect yourself in terms of health and safety. Do you know that a pair of sunglasses has health benefits? According to the National Eye Institute, sunglasses protect the eyes from harmful ultraviolet rays. It helps prevent the development of cataracts, macular degeneration, and astigmatism. Get a good pair of sunglasses that you can use even after your vacation.
Look your best in a floral maxi skirt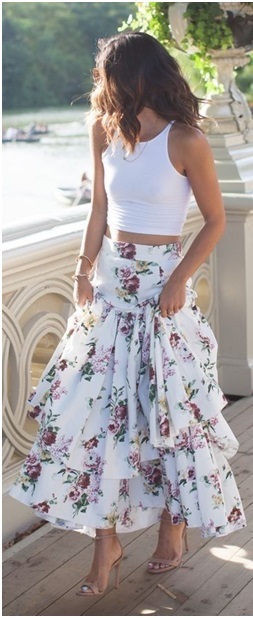 Photo courtesy of Outfits Hunter via Pinterest
Finally! You can temporarily ditch your business suits for a lovely beach skirt. The most important tip in your guide in Boracay is simple: let your hair down! Wear an outfit that will melt your stress away and make you feel like a goddess. Match your boat neck tee with a floral maxi skirt.  No need for accessories. The print on your skirt is more than enough to glam you up. 
Why is it a good idea to fly to Boracay on an off-peak season? The cost of traveling is cheaper, there is less competition for accommodation, and there the crowd is thinner. If you're a working millennial, it is also easier to file for vacation leaves when the majority of the workforce are not planning out-of-town trips. Let them have summer, and you can have Boracay for the rest of the year!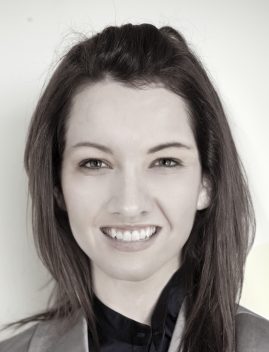 About the Author
Patricia Evans is a part time interior designer and a full-time mother. She has worked in Marketing before but she quit her job to pursue her true passion: interior design. When she's not busy balancing her household and career, she writes about lifestyle, travel, architectural trends, fashion, health, gardening, tea, and cooking.
Like, Share and Spread the Love!!