How to go to Las Casas Filipinas de Acuzar by Public Transportation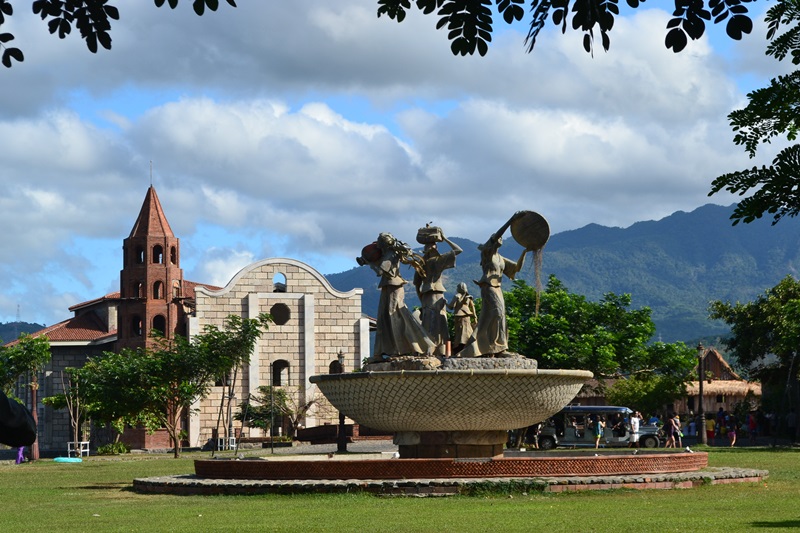 Las Casas Filipinas de Acuzar is a unique Philippine-Spanish heritage site composed of old Spanish houses dating back from the 17th to the 19th century. These houses were collected from various towns in the country and were carefully dismantled, transported and reassembled at the town of Bagac, Bataan.
Bagac is a remote coastal town so getting there by public transportation at some point,  can feel like an amazing race challenge. It involves hopping from bus-jeep-tricycle; as well as some guess work about when the next bus or jeep will arrive – or if it will ever arrive. Although commuting there is an experience itself, it's not advisable for groups with very young children or seniors.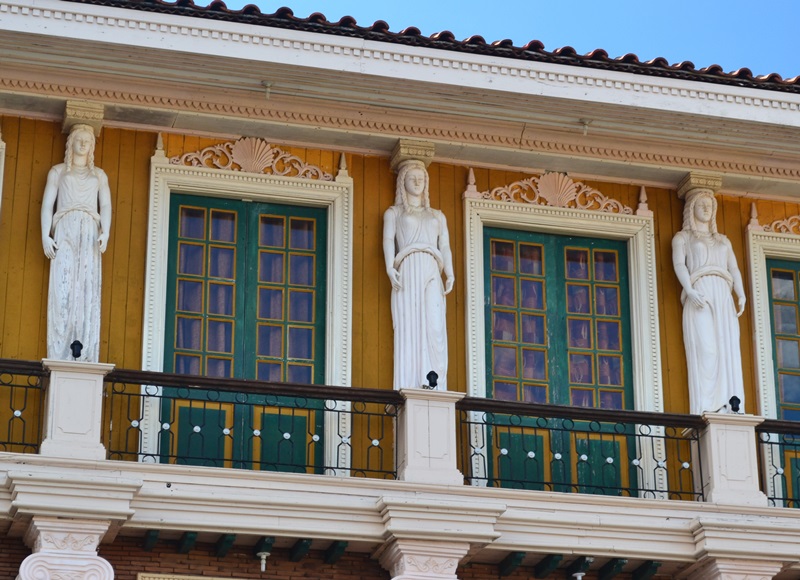 FIRST LEG – METRO MANILA TO BALANGA
From Metro Manila, you can take a bus bound for Balanga City at either Bataan bus liner or Genesis liner at their terminals in Cubao just along Edsa Avenue. There are trips as early as 4:00AM with hourly intervals up to 11:00 PM.
Ideally you should take an early morning trip to avoid traffic and so you can spend more time at the site. My best friend and I took the 4:00AM trip, sleep deprived but happy to start out early. We arrived at Balanga terminal shortly before 6:00AM.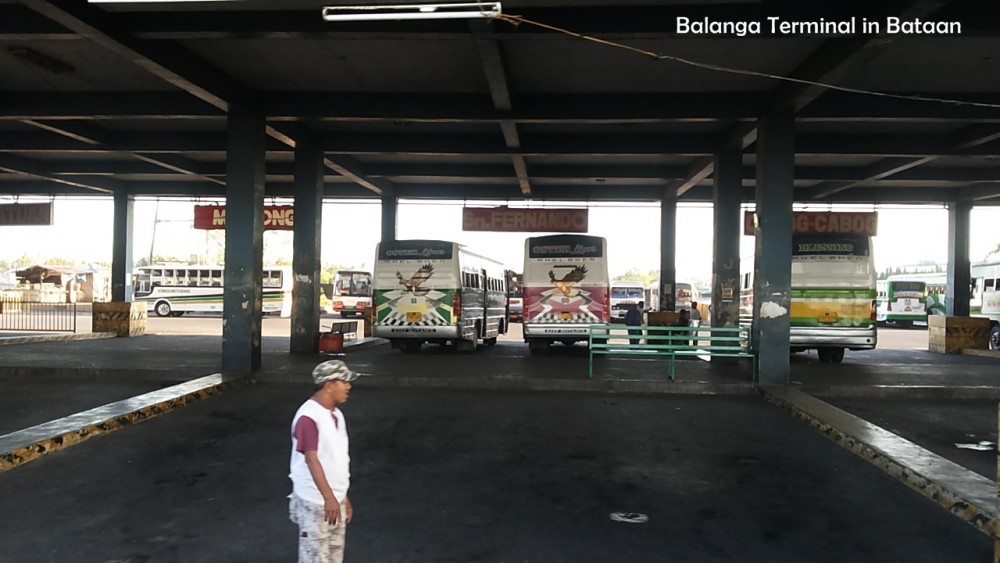 SECOND LEG – BALANGA TO BAGAC
At Balanga terminal you can take a non-air-conditioned, mini-bus to Bagac town for 35.00 PHP or you can opt to take a Tamaraw  of shuttle for 47.00 PHP. The trip takes around 45 minutes. On our first trip to Las Casas Filipinas, we took the mini-bus since it was the first one to arrive. On our second trip two months later, we rode the tamaraw shuttle. The fare was slightly higher but you won't have to ride a tricycle anymore. The shuttle will drop you off about 300 meters from the resort's gate and you can walk the distance. However, a short walk of 300 meters can seem much longer with heavy baggage. So personally I recommend taking the mini-bus instead which I'll discuss in more detail below.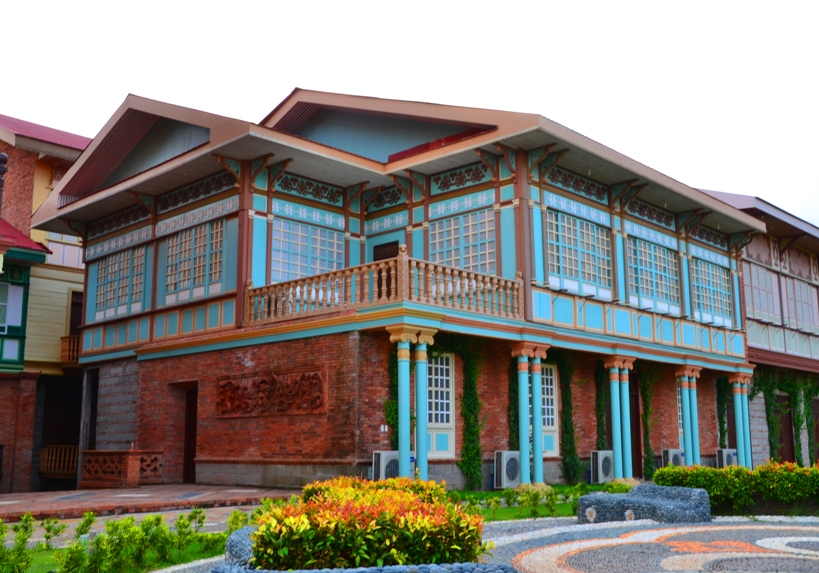 On our two trips to Las Casas Filipinas, we rode the Genesis bus from Cubao to Balanga. When you arrive at Balanga terminal you'll normally want to just get on the next available transportation that leaves for the town of Bagac. So on our first trip, we were lucky to ride the mini-bus. It's not airconditioned but the windows are wide and the seats are comfortable. On the way from Balanga to Bagac Town, you'll enjoy refreshing rural scenes like vast yellow-green rice fields with a mighty fortress of mountains in the background. You'll also notice the natural coolness of the wind because of the thick vegetation in the area.
Do remind the driver or ticket collector to drop you off at the Las Casas Filipinas de Acuzar bus stop.
Paseo de Escolta is reminiscent of Intramuros with its paved stone street and a lane of modern shops built among the old buildings.
THIRD LEG – BAGAC BUS STOP TO LAS CASAS FILIPINAS
When you arrive at Bagac, take a tricycle to Las Casas Filipinas de Acuzar. There are many tricycles on stand-by to take you there. The tricycle will drive through a small community with narrow roads. It will take around 5 minutes to the gate of the resort. At the entrance you will be asked to present your reservation vouchers.
GOING HOME
The "going home" trip can be slightly tougher than the "going there" trip. If you don't have a private vehicle, you'd need to manage your time well so as not to miss the last shuttle or bus bound for Balanga. As you exit the gate of Las Casas Filipinas de Acuzar the security personnel can radio in a tricycle for you. That alone can take 10 to 15 minutes.
The tricycle will take you back to the main road where you can catch the next mini-bus, tamaraw shuttle or jeepney to Balanga City whichever arrives first.  According to Bagac bystanders, the last bus comes along around 7:00 PM to 7:20 PM. If you miss it, you will likely have to look for a reasonably priced hostel at Bagac town and spend the night. The interval between buses is around 20 to 30 minutes.
When you arrive at Balanga City you can take either the Genesis bus or Bataan bus transit back to Metro Manila. They go to either Cubao or Pasay Taft Rotonda stations. According to workers at the Balanga bus terminal, the last bus leaves at 9:00 PM. So if you aren't able to make it to Balanga by 9:00 PM you will likely have to spend the night there.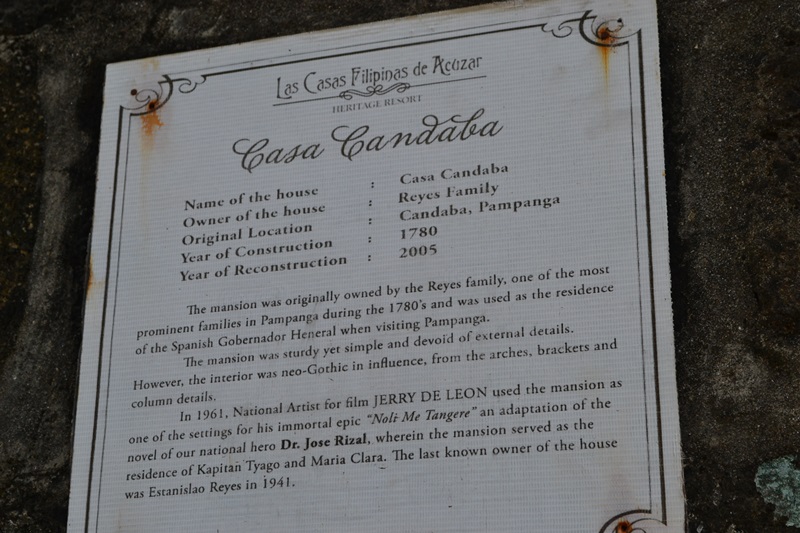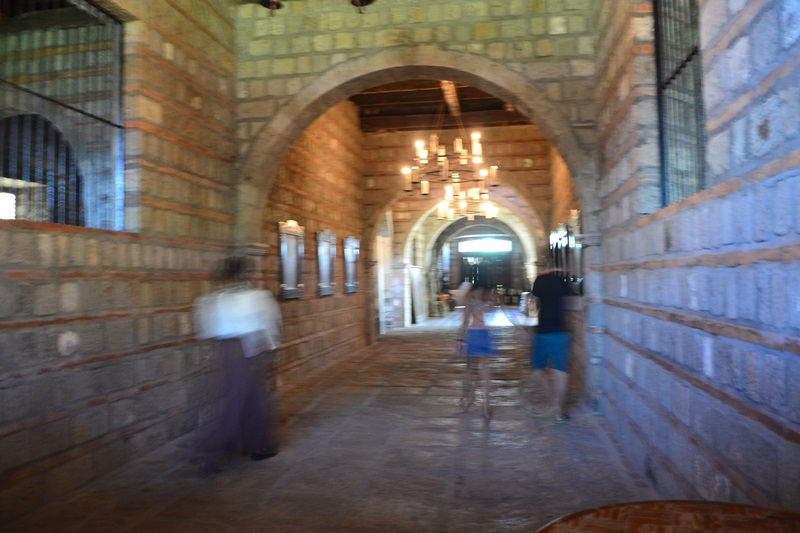 TIPS TO MAKE YOUR TRIP MORE COMFORTABLE
If you have some time before the bus leaves Balanga, grab some take-out food at the Jollibee just across the street to ease your hunger after a whole day of adventuring. You can also have breakfast there before you proceed to Las Casas Filipinas in the morning.
It can get cold on the bus so have a scarf or anything warm to wrap around your shoulders during the trip.
Wear comfortable walking shoes.
Wear light and comfortable clothes. A pair of shades and a summer hat will come in handy.
Even if you don't intend to swim put on a thin layer of sunblock to protect you as you walk around.
If you're just going there for a day tour, pack light.
TRANSPORTATION EXPENSES
Bus from Cubao to Balanga, Bataan – 200.00 PHP
Mini-bus from Balanga to Bagac – 35.00 PHP
Shuttle or jeepney from Balanga to Bagac – 47.00 PHP
Tricycle from main road to Las Casas Filipinas – 20.00 PHP / person (If you take the mini-bus)
Total cost roundtrip – 490.00 PHP
If you enjoyed reading this article, please like or share it with the links below. Thanks!!
Have you scheduled your trip yet? Check out this useful guide on
How to plan a day trip to Las Casas Filipinas de Acuzar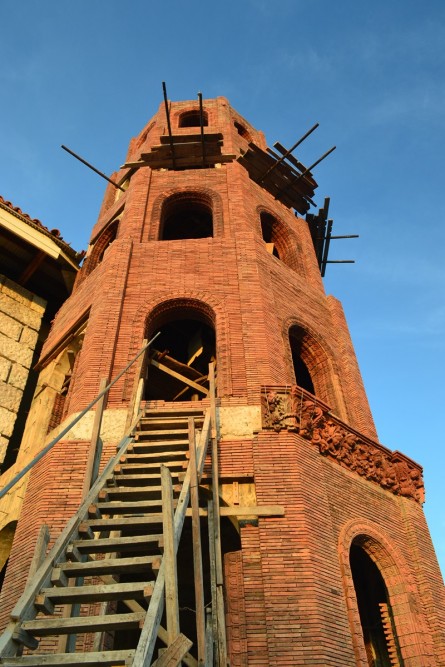 Like, Share and Spread the Love!!