How to Plan a Weekend Trip to White Beach, Puerto Galera
Puerto Galera is a beach town located on the northern coast of Mindoro Island. Its top attraction, White Beach, is a beautiful stretch of mocha sand and turquoise waters lined with hostels, restaurants, and shops. Most of the boatloads of visitors that come to Mindoro, stay in Puerto Galera. Easily reached, inexpensive, and beautiful in its simplicity, Puerto Galera is one of the most highly visited beach destinations in the Philippines.
How to Get There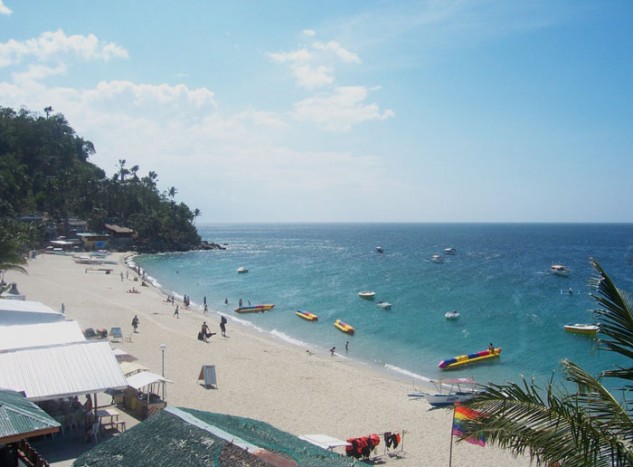 Take a bus from Manila bound for Batangas Pier at terminals in Cubao or Buendia, Taft Avenue. Buses leave every hour. The one-way fare is ₱175. Travel time is 2.5 hours.
At Batangas Pier, take a ferry to Mindoro Island. Make sure you take one that stops at White Beach, Puerto Galera. The ticket costs ₱280 one-way. Travelers could also opt to book round-trip tickets. Travel time takes around 45 minutes.
Additional expenses include, a terminal fee of ₱30 and an environmental  fee of ₱50.
Where to Stay
There are numerous hostels in Puerto Galera. Accommodation rates vary depending on the season. High-peak months are from November to May and off-peak from June to October. A standard double bedroom with the usual amenities ranges from ₱1500 to ₱2000.
What to See and Do
If you're there for just a weekend trip, you'll likely spend most of your time just relaxing under the sun.  You could hire a boat for a one-hour island-hopping tour and go snorkel at the coral garden about 15 minutes from White Beach.
You could also go diving. There are dive shops at White Beach that offer diving packages for both first-timers and seasoned divers. Diving packages include diving equipment, a crash course in diving, and transport to the dive spot.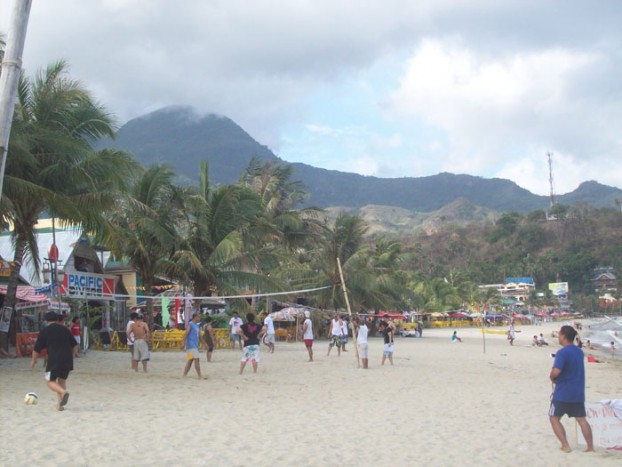 At night, bars and restaurants come alive. Bands play heart-pounding music, laser lights flicker in the sky, and restaurants compete for customers offering every kind of food and beer promo. The nightlife in Puerto Galera is a sure treat for party people.
Perfect for a weekend getaway, Puerto Galera indulgently offers itself to travelers in search of a dreamy paradise not too close, yet not too far. If you're one of them, bookmark this article and start planning that weekend trip, now.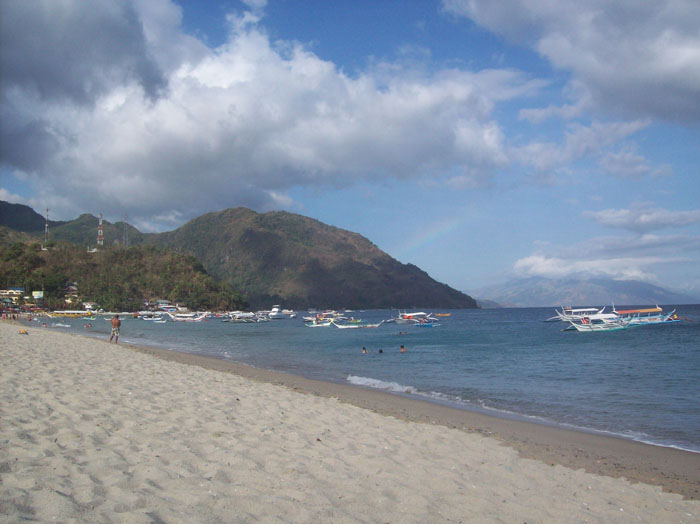 Photography by Phyllis Abrasaldo
 If you liked this article, please give it a thumbs-up pass it on
Planning your next getaway? Check out these beaches 
Like, Share and Spread the Love!!