How to Plan a Weekend trip to White Beach, Puerto Galera
There are several beaches on the island of Oriental Mindoro but the most frequented and popular one is White Beach, Puerto Galera. A pristine, short stretch of beach lined with hotels, restaurants and bars.  This beach may not be in the ranks of Boracay Beaches or El Nido in Palawan, but it is ideal for a quick and inexpensive weekend get-away.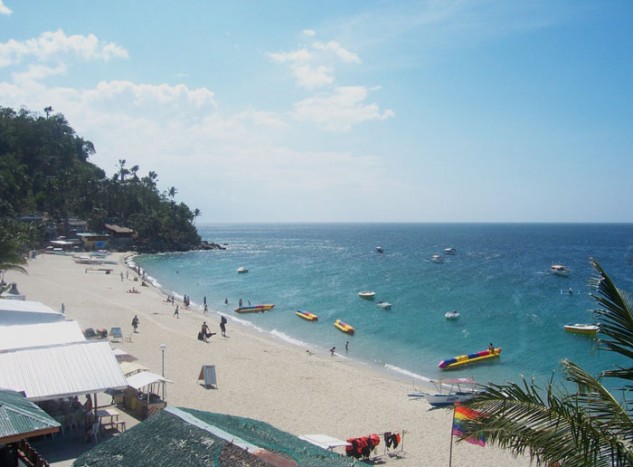 HOW TO GET THERE BACKPACKER STYLE 
From Manila take a bus bound for Batangas Pier. The travel time is around 2.5 hours.
There are bus terminals in Cubao and at the corners of Buendia and Taft Avenue. At these terminals buses leave for Batangas every hour. The fare one way is approximately ₱175.
At the Batangas Pier, take a ferry to Mindoro Island. Make sure you take one that stops at White Beach, Puerto Galera.
The ferry ticket costs approximately ₱250 to ₱280 one way. If you know how many nights you will be spending on the island, it's better to book roundtrip tickets.
The boat trip will take around 45 minutes to an hour.
Take note that at the Batangas Pier there is a terminal fee of ₱30 and environmental  fee ₱50.
There are countless hotels in Puerto Galera. Me and my friend stayed at  White Beach Resort. A beach front hotel with a nice viewing deck, it's located right at the center of the beach. Like anywhere else, hotels there have seasonal rates which are higher during dry months from December to May and lower during the wet season from June to November. The rate for a standard airconditioned room with the usual amenities would range from ₱1000 to ₱2000 or less depending on the season.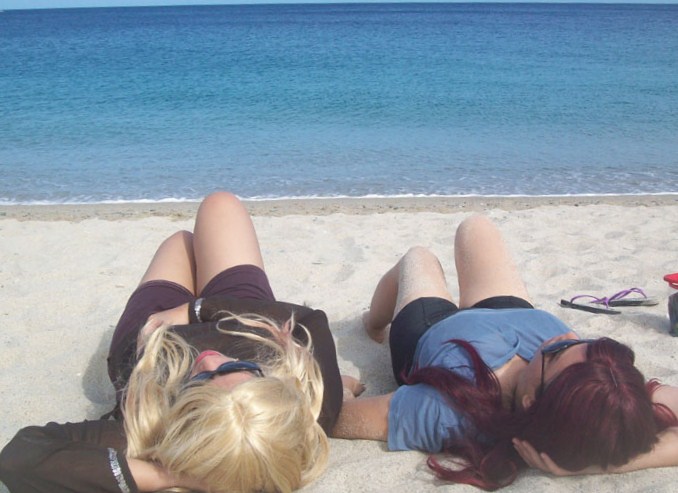 WHAT TO SEE AND DO 
For a weekend trip, there aren't a range of activities to do in Puerto Galera other than to just relax under the sun.  You can hire a boat for a one hour tour around the island or go snorkeling at the coral garden nearby.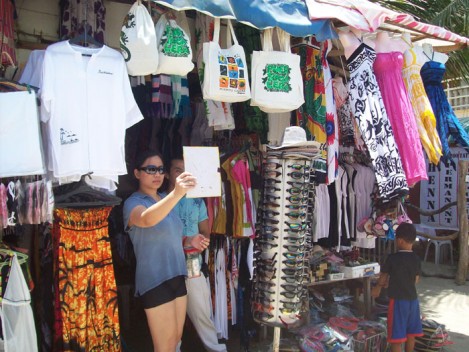 If you have the time and budget, there are diving shops along the beach that offer short open water diving packages. These include the diving gear, boat trip and a brief training for first-time divers.  The duration includes the travel time to and from the dive site, the diving crash course and the open water dive which will usually just last 45 minutes to 1 hour. If you want to spend more time under the sea, you can arrange that with your dive coordinator. Read more about diving packages here.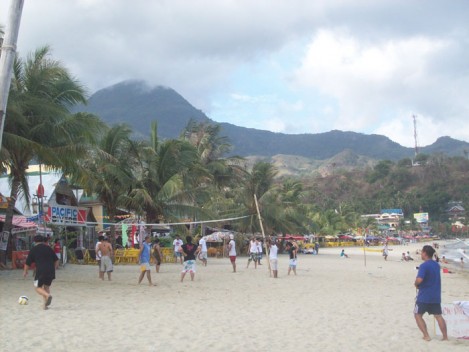 At night, bars come alive with bands and disco music, laser lights flickering in the sky and restaurants competing for customers with all sorts of food and beer promos.
For an evening on the island switch to party mode, bar hop, food feast, meet people and dance all night long. It's your get-away so make the most of it and have as much fun as you deserve after a long working week.
 If you liked this article, please give a thumbs-up or share it with the links below. Thanks!
Be wowed by more awesome Philippine beaches here. 
Check out my photo gallery here
Like, Share and Spread the Love!!