How to Travel to Bolinao, Pangasinan – Backpacker Style
Photography by Iza Sanchez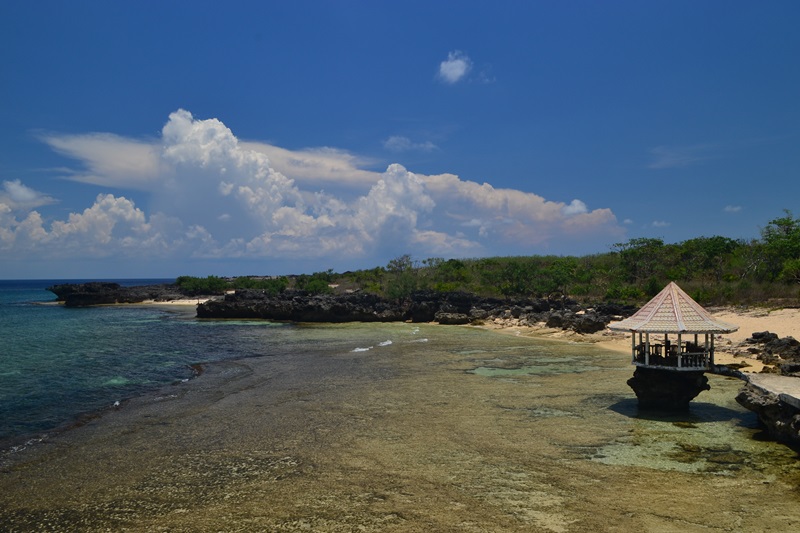 Patar Beach, Bolinao
Bolinao is a quiet, coastal town in Central Luzon well known for its mocha-sand beaches, historical landmarks, and ecological attractions. Patar is Bolinao's premier beach destination. The locals proudly call it the "Boracay of the north." Patar Beach is a picturesque 10-kilometer stretch of sand and sea located on the northwestern tip of Pangasinan.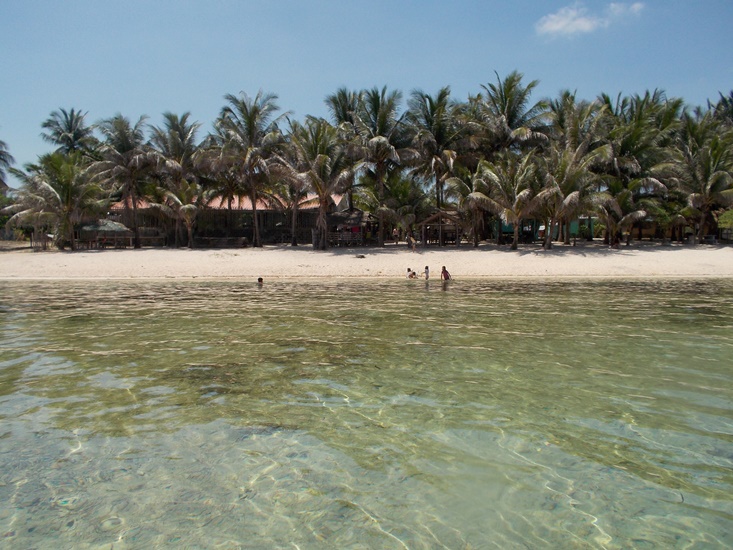 Getting There
BUS LINES – Several bus lines ply the Manila-Bolinao route including Victory Liner (Cubao terminal only). However, the terminal in Cubao gets congested on weekends and holidays, so on such days it's best to proceed to Victory Liner's terminal in Caloocan City instead. It's a few kilometers farther but there are more schedule options.
In Pasay, Five Star Bus Lines offers hourly trips to Bolinao starting at 6:45 a.m. through 11:30 p.m. Between midnight and 5:00 a.m. travelers can take non-airconditioned buses bound for the town of Bani which is about 20 kilometers away from Bolinao. From Bani there are jeepneys and buses that go to Bolinao.
Cape Bolinao Lighthouse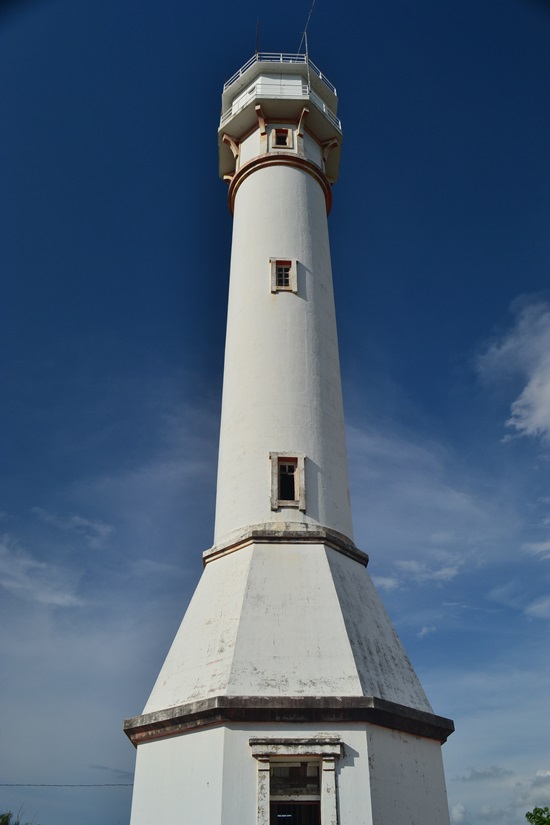 Photography by Iza Sanchez

TRAVEL TIME – The travel time is around 7 hours in moderate traffic and 7.5 to 8 hours in heavy traffic. The best time to travel is between 9 p.m. and 12 midnight to avoid traffic and frequent stopovers.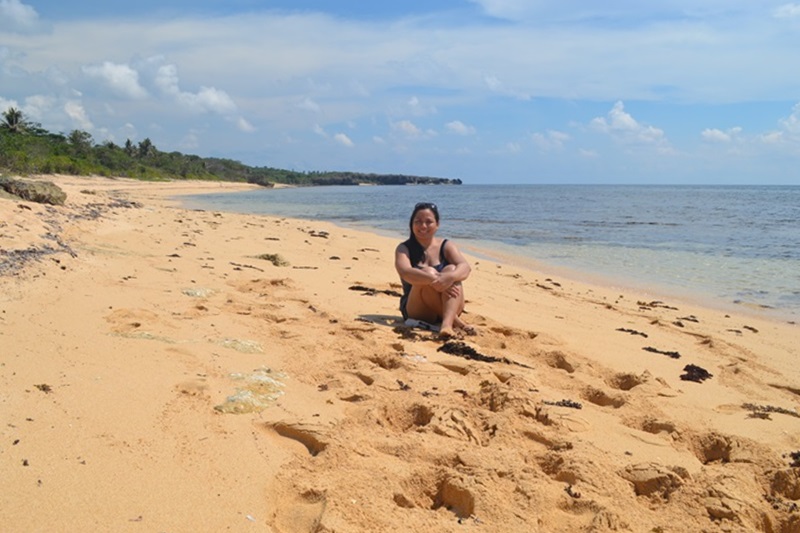 BUS FARE – Bus fares from Manila cost around ₱470 one-way and ₱940 round-trip.
Bus fares from Bolinao to neighboring Alaminos City ranges from ₱70  to ₱80. Alaminos, famous for the 100 Islands National Park, is around one hour by bus or jeepney from Bolinao.
STOPOVERS – There are two main stopovers where passengers  can buy snacks and take restroom breaks. The first is Mabalacat Terminal in Dau which is roughly 84 kilometers or 2 hours from Manila. The second is Tarlac terminal which is about 119 kilometers from Manila. Travel time between Mabalacat and Tarlac terminal is one hour.
WHEN YOU ARRIVE IN BOLINAO – In Bolinao the best way to get around is by tricycle and there are plenty. Although some tricycle drivers can be overly assertive. Newcomers would need a doze of patience and understanding because tourists arrive in trickles, (particularly in the off-peak season), and competition among the drivers is steep.
During peak season the tricycle fare from the town to the beach resorts is ₱150 one-way.
GOING TO THE BEACH – The tricycle ride from Bolinao town proper to the resorts along the narrow stretch of Patar Road takes 20 to 30 minutes depending on the location of the hotel. For the first three kilometers the road is asphalted, but beyond that, there are many unpaved sections. A result of the road project being awarded to multiple contractors on a per kilometer basis.
EXPLORING THE REGION – Tricycle drivers offer whole day tours for ₱700 to ₱800 depending on the itinerary. A whole day tour typically includes a visit to secluded caves, waterfalls, and historical sights in town. And a trip to the best section of Patar Beach which is by Treasures of Bolinao Resort.
Infinity Pool at Treasures of Bolinao Beach Resort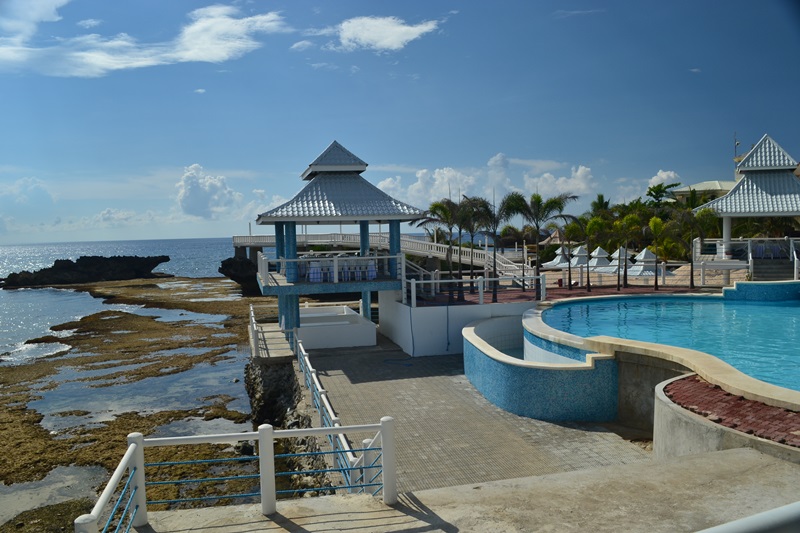 Distance and Travel Time From Other Cities:
Dagupan City – 86 kms 1.5 hour
San Fernando, La Union – 157 kms 3 hours
Baguio City – 156 kms 3.5 hours
If you found this article useful, please like and share it with the buttons below. 
Traveling to Pangasinan soon? Check out these travel guides: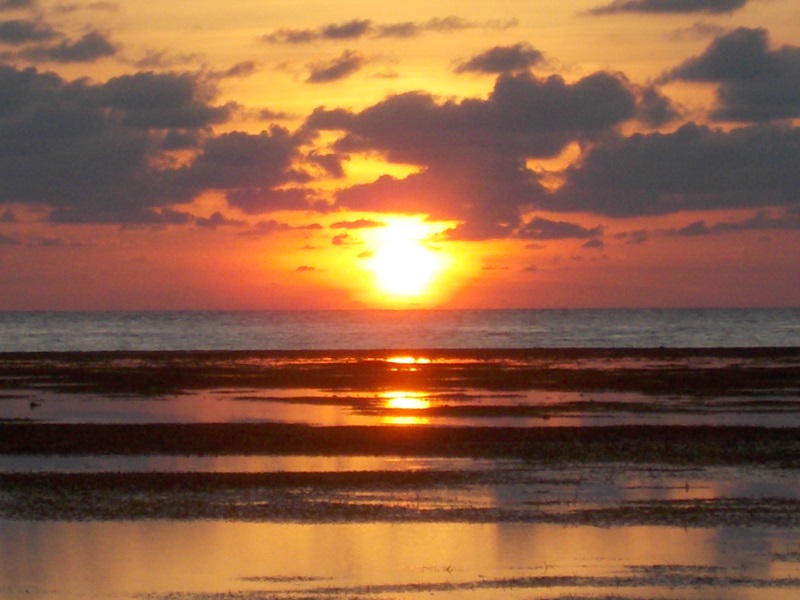 Sunset along Patar Beach, Photography by Iza Sanchez
Like, Share and Spread the Love!!