If You're Traveling to Oxford, Read On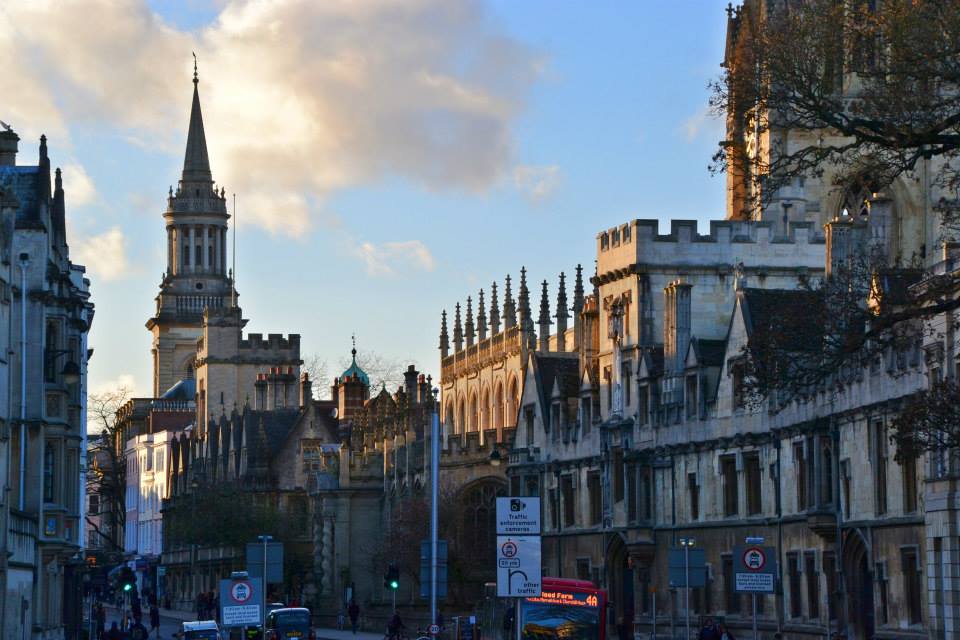 If you've come across this article, you're probably planning a trip to Oxford, England. You most likely have browsed through the same sites I've visited prior to my trip so I tried my best not to write about the same things you've likely read on other blogs, hopefully as you read on, you learn a tip or two.
Every city has a story to tell and at the end of the day, it can be really exciting, mildly interesting or totally boring. For Oxford, it has a multitude of stories to offer that it can be quite overwhelming. You will pick up on those stories as you listen to the recorded commentary on your hop on, hop off bus, or from students that fill up the Thai restaurant you dine at or by simply admiring a spired building you come across and wonder who might have designed such an elegant structure and what inspired him to do so.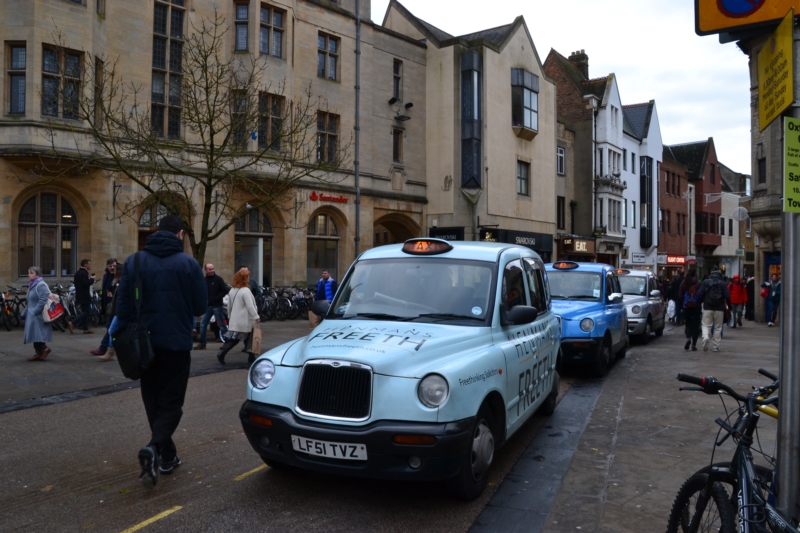 What I knew mostly about this university town was that it has produced hundreds of brilliant minds whose works have made a significant impact on human history. As a student I've always enjoyed history classes and I'm a sucker for medieval and renaissance architecture, that's why I found Oxford very interesting and had to pay it a visit.
A few weeks before my trip I was reunited with one of my best friends in college, Mylene. We haven't seen each other in about 12 years so it was an emotional moment when we first met in London. She showed me around the iconic city and before parting, we agreed to meet-up again in Oxford.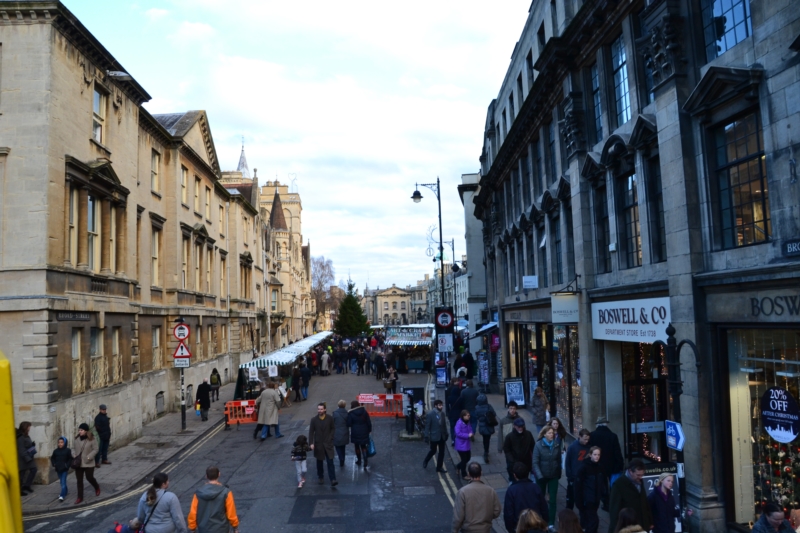 I took this picture while we were on the second level of the hop on, hop off bus. It's a great way to quickly tour the city, although it can get quite cold up there after awhile. 
Traveling by train to Oxford
The British have a very good railway infrastructure. Back home in the Philippines, I usually travel by bus or airplane, traveling by train is limited since railway technology in first world nations is the exact opposite of what you'd find in the third world. Also, some horror stories I've heard in the past about traveling by train back home has made me even less enthusiastic to try it.
For this journey, I boarded a train from Cardiff City to Oxford. To tell you a bit of what it's like. Well, the cabins are cozy and warm which is a huge comfort after waiting on the platform on a freezing day. If you book your tickets online, you can reserve a seat and select the type of seat you want "forward facing, backward facing, with or without a table etc." So for my return trip I opted for a seat with a table which was taken anyway by a plump, blonde lady with the sweetest, guilty smile. That can happen during rush hour when the trains tend to fill up like floodwater during a bad typhoon.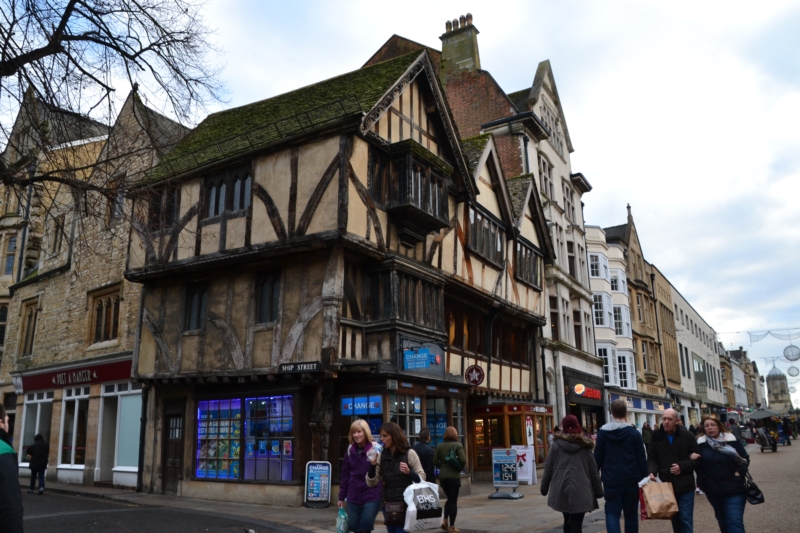 Seating is wide open though on weekdays and during non-peak hours. The trip took about two hours and I think I had to change platforms in two stations. Overall traveling by train in Great Britain is a pleasure though quite expensive and it's also a great way to do some sightseeing.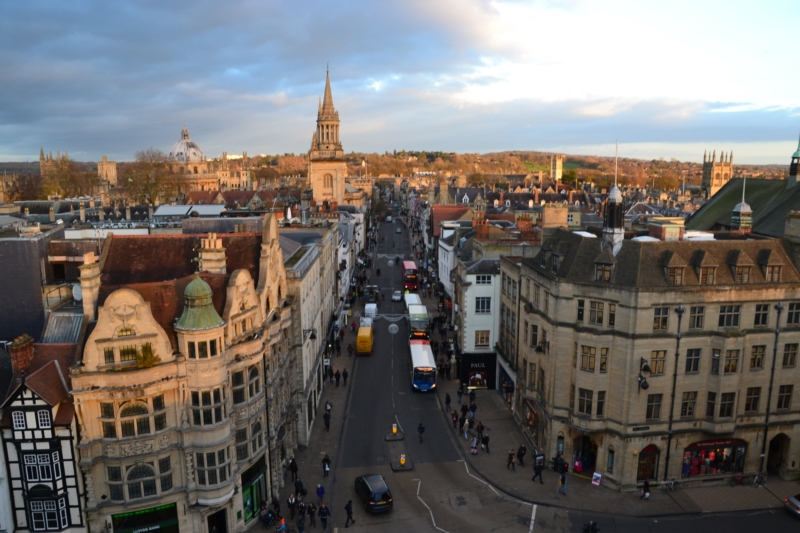 A view of the city from the top of the Carfax Tower
Hop on, hop off
My friend and I booked early morning tickets so that we could meet by noon and make the most of the afternoon wandering around the town. Both of us were clueless about how to get around Oxford so we figured we'd just do the hop-on, hop-off bus which turned out to be very convenient and cheap.
At the central railway station in Oxford we bought our City Sightseeing bus tickets for 20.00 pounds. It's slightly cheaper if you book online and the ticket is valid for 2 days, but we were allowed to use ours for 3 days which was a perk for low-peak season travel. We went there in wintertime and the buses were practically empty. We didn't use any other public transportation since the hop on, hop off bus route covered most points of interest. In fact, once we deposited our luggage at the YHA backpacker nearby and commenced our open top bus tour at the central station – we would realize 90 minutes later that we've pretty much seen all of Oxford.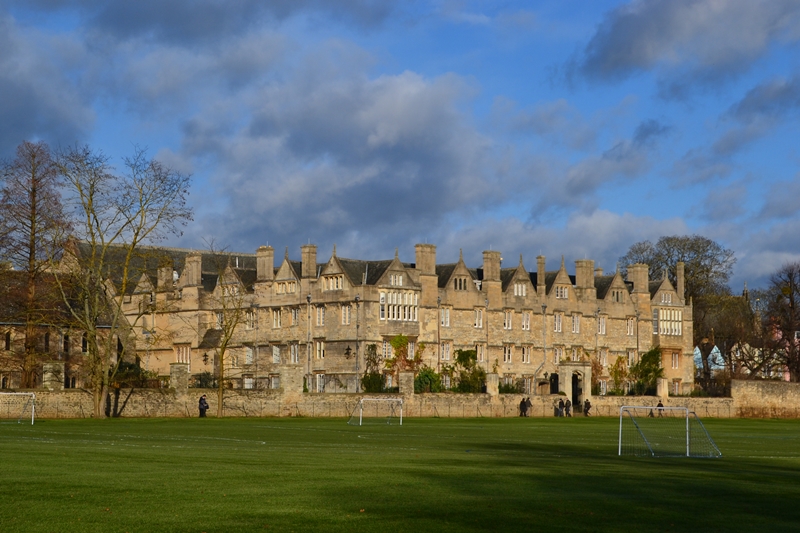 Getting Around
We didn't get off the tour bus on our first day since we decided to do that on our second day. By foot, it was quite easy to navigate Oxford since it didn't have intricate subway systems or towering skyscrapers that all look alike. Public transportation were mostly buses and cabs. The railway appeared to be mainly for inter-city travelers like us and many students who compose a large part of the city's population got around using bikes.
As we explored the town we had a better look at the Victorian and Gothic architecture of the buildings, some dated back to the 11th century. They were beautiful and will really take you back in time.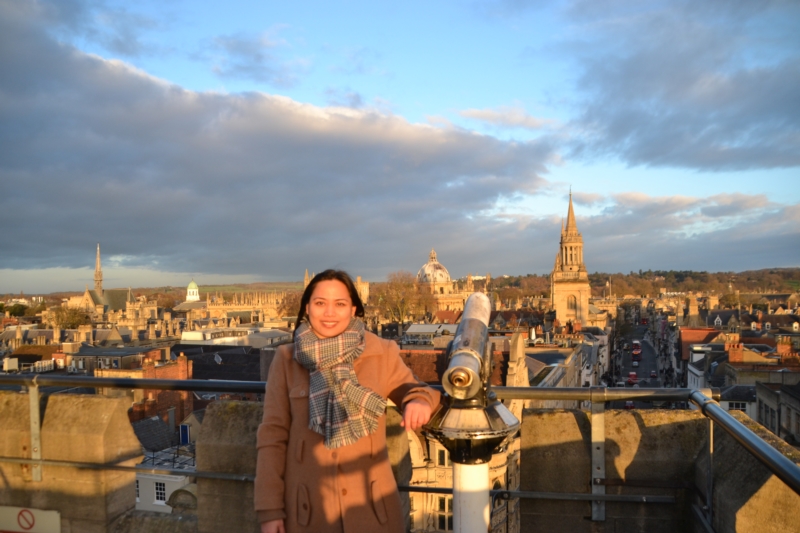 That's me on top of the Carfax Tower.
Below are some points of interest we came across on our trip.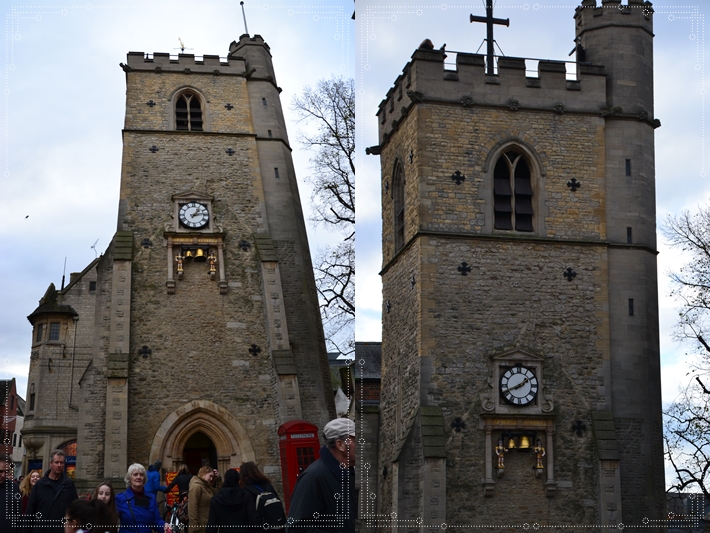 Carfax Tower
Carfax  Tower was a part of St. Martin's Church from the 13th century. It was torn down to expand the road but the tower was saved and now it is open to the public. The tower is an excellent place to view the city skyline.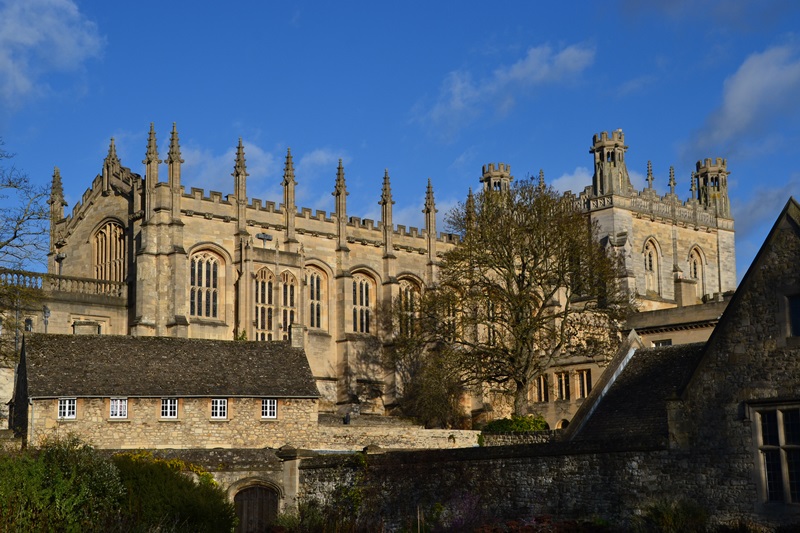 Christ Church College
Christ Church College is one the most interesting attractions in Oxford. Its Romanesque and Gothic architecture stands out over other modern colleges. 13 British Prime Ministers have studied there and the college has been used as a setting in the Harry Potter movie series.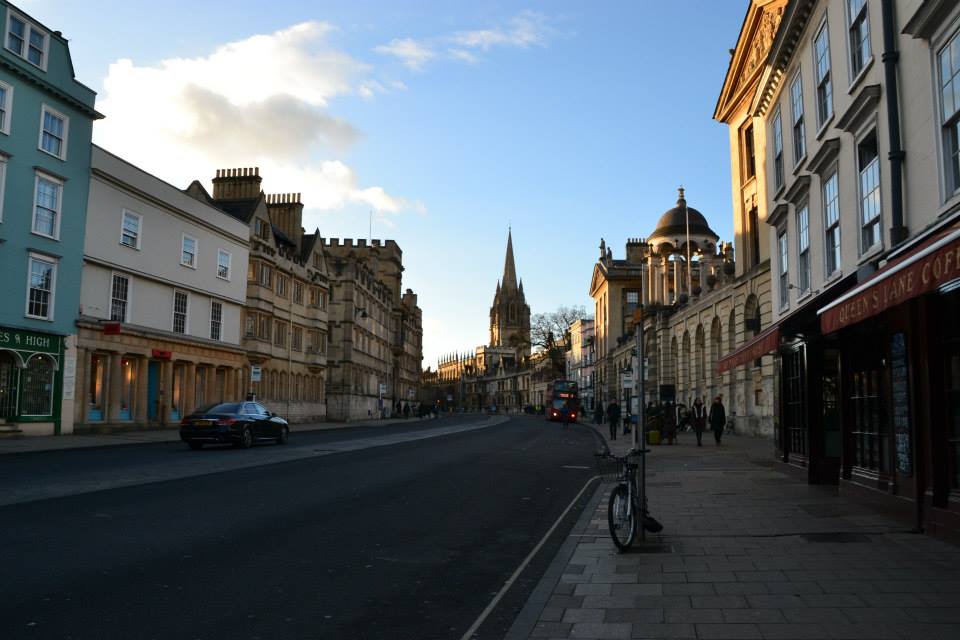 High Street
High Street in Oxford has been ranked as one of the finest streets in the world according to our hop on, hop off  tour guide.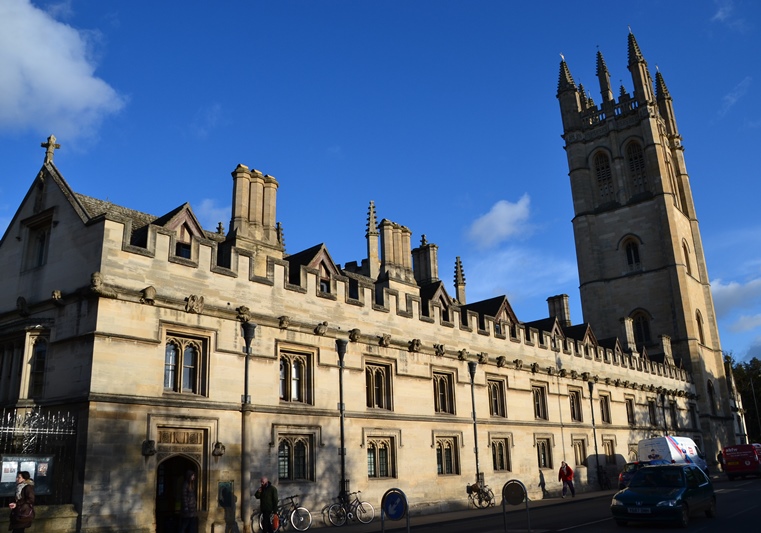 St. Magdalene College
Another top attraction in Oxford with its lovely architecture. If you look closely you'll notice the little gorgoyles on the building's tower and walls.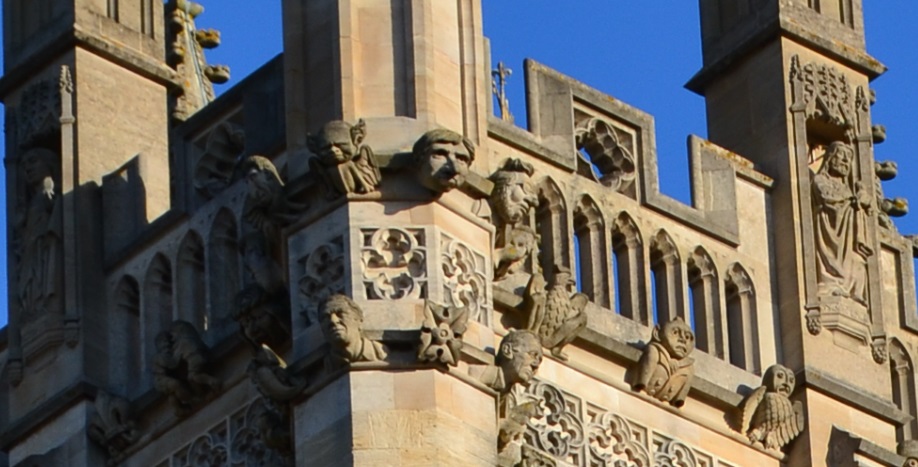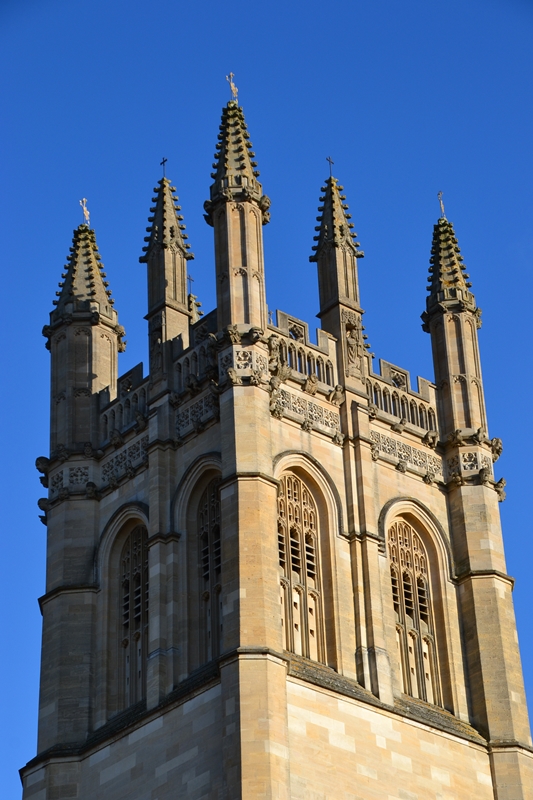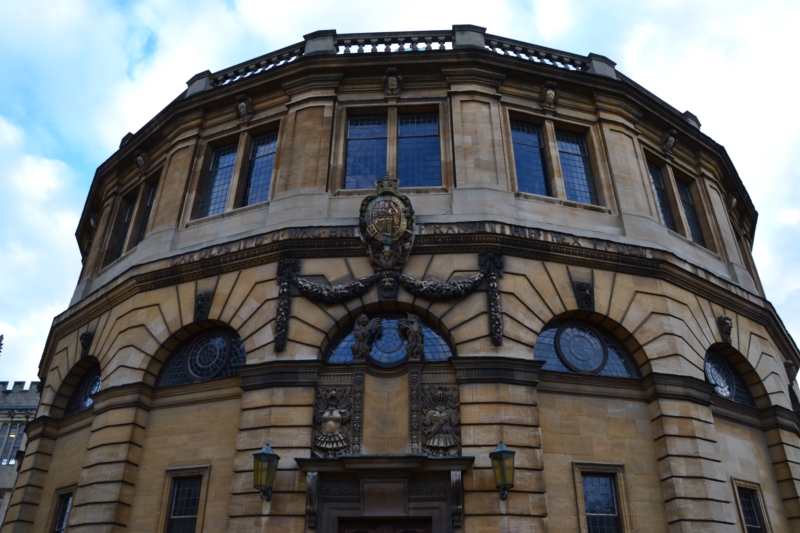 Sheldonian Theater
The Sheldonian Theater is used for many public events such as concerts, conferences or lectures and most important of all, it's the graduation venue for all Oxford students. It's open to the public when not in use.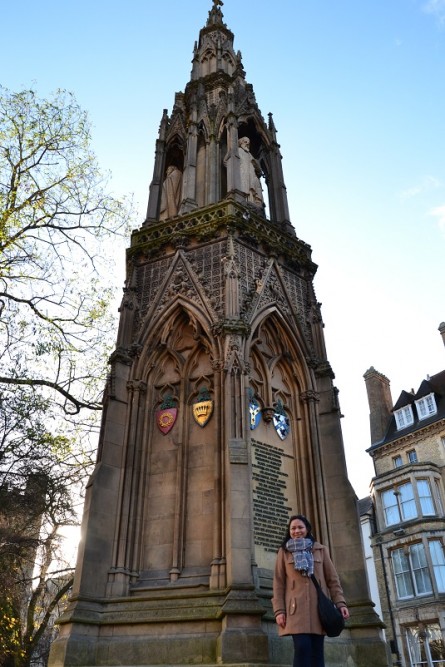 Oxford Marty's Monument
A monument with a disturbingly sad story behind it. It is dedicated to the three bishops burnt at the stake by the order of Queen Mary of Tudor in the 15th century for the crime of heresy.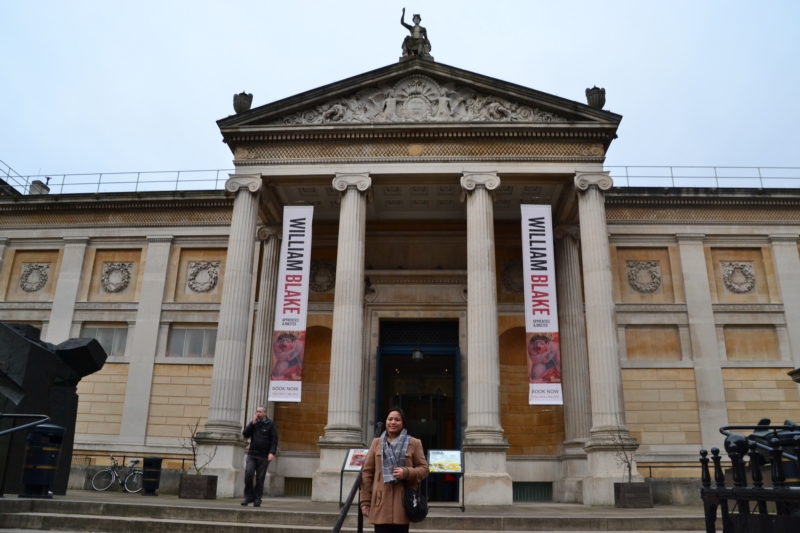 Ashmolean Museum
The Ashmolean Museum has excellent displays of ancient and modern art, plus immense collections of artifacts from various civilizations from all over world. It may take you a whole day to see everything it has to offer, actually that's where we spent most of our last day in Oxford.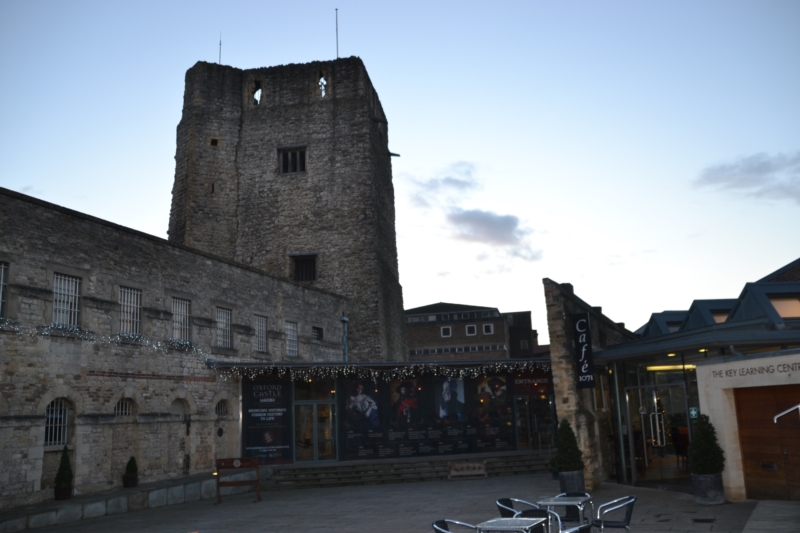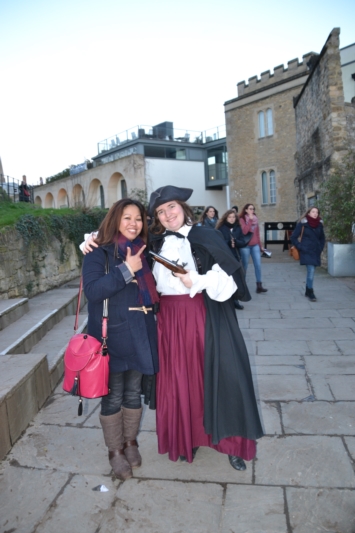 Oxford Castle
We actually just came across Oxford Castle on our walk back to the backpacker lodge. It's an interesting sight with the little mound or should I say hill by its side. We arrived there just as it was about to close, so we didn't have a chance to listen to commentaries. I don't know what the story behind the mound was, but the place is worth a peak.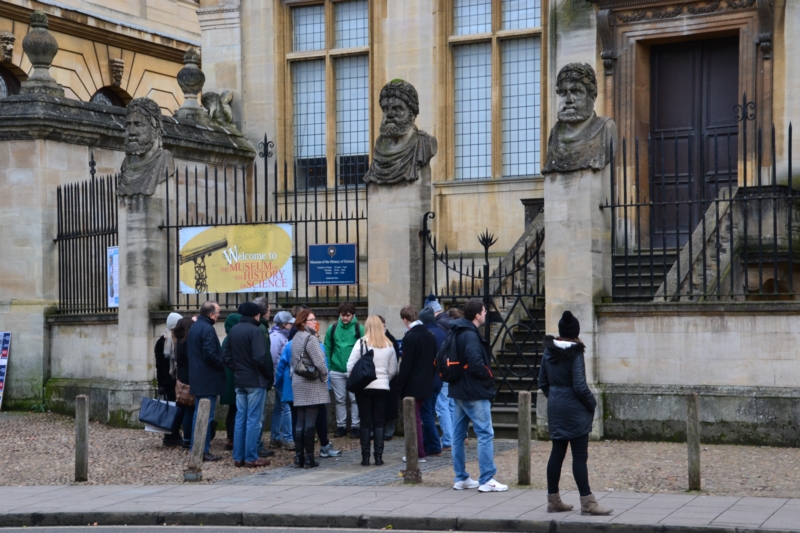 Tourists gather for a walking tour in front of the Sheldonian Theater.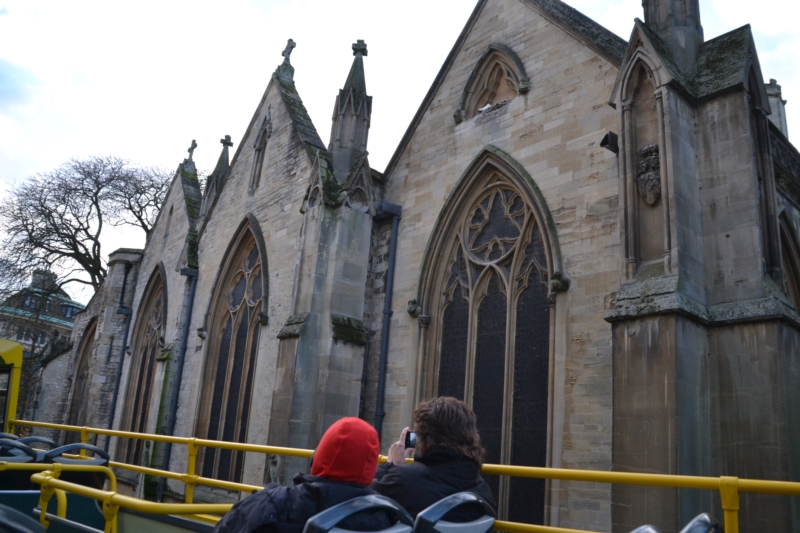 On the open top, hop-on, hop-off tour bus.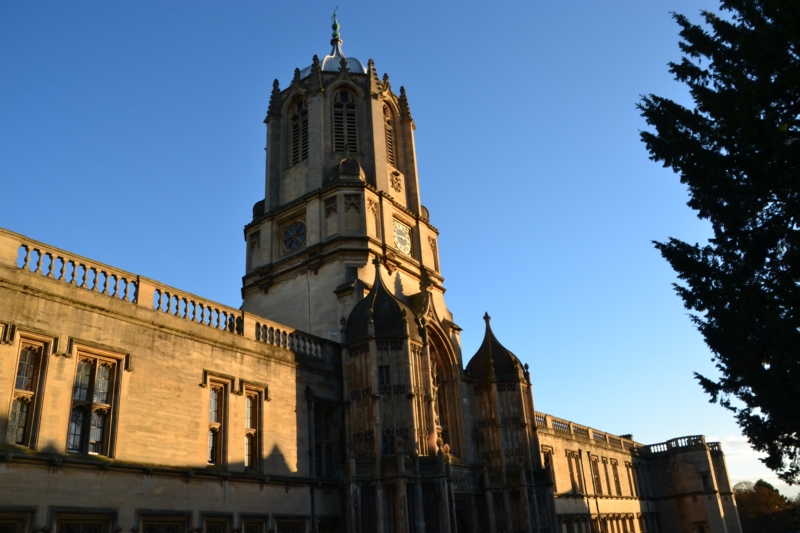 There are many other colleges of interest in Oxford. There is an admission fee to enter most of them, that's if you'd like to go inside and explore the school grounds thoroughly. There are paid and free walking tours as well which you can join. We were interested in the river tour, however we learned they were only scheduled in summer and spring time. Nonetheless, I had a great time experiencing one of England's oldest and most prestigious cities. It was  a fantastic opportunity to travel back in time and have a glimpse of the scholastic world of Oxford.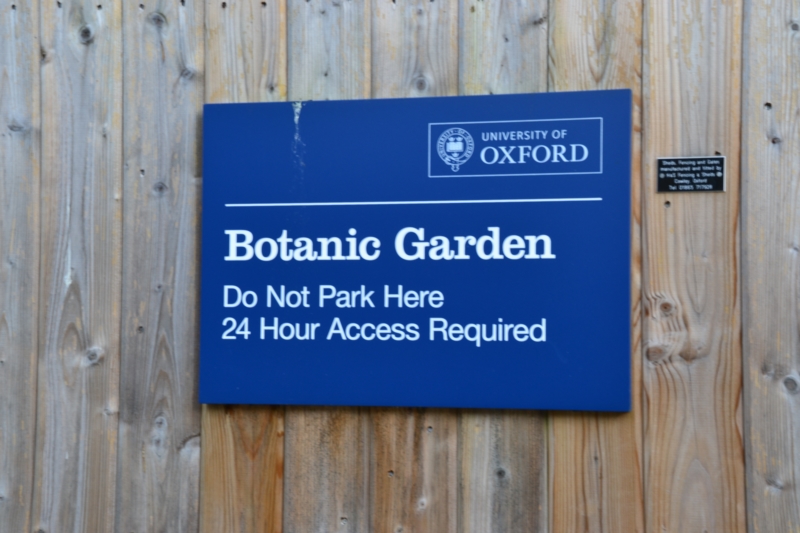 Like, Share and Spread the Love!!