Laiya, San Juan, Batangas – A Short and Sweet Get Away
Planning a weekend trip can sometimes be a daunting task – there's the matter of when to go, how much to spend, where to stay and what to bring. Before you know it, you're struck by analysis paralysis and decide to just spend the weekend anchored at home.
But there are many places you can actually go to for a quick get away that won't require tedious planning. One of these is Laiya, San Juan. An idyllic beach destination in the east coast of Batangas. It's 3 hours away from Manila, not too close, yet not too far, accessible by public transportation, but easier to get there by car. 

Getting There
The simplest way to get there from Manila by public transportation is to catch an ALPS bus in Cubao. This bus liner has direct trips to the munisipyo of San Juan and from there you can get on a jeepney bound for Laiya or hire a tricycle. As you get closer to Laiya the road gets narrower, you'd see more crop fields, lesser commercial structures and begin to feel the ambiance of rural Philippines. Jeepneys and tricycles are scarce so it's advisable to make arrangements with the driver to pick you up at the resort after you check out.
On the other hand, driving there is a breeze especially once you're out of Metro Manila and on the Southern Luzon expressway. We passed through a series of toll gates every few kilometers though and if added up, the toll fees can amount to a lot. Do roll down your windows and enjoy the scenery along the STAR tollway.
With the emergence of gps traveling these days has become so much easier. We used google navigator to guide us on our trip. It's impossible though to recount the lady gps' instructions and the maze of busy streets and highways that we traversed. Surveys estimate gps to be accurate at least 95% of the time and from our experience we did arrive at Laiya without much difficulty. If gps doesn't work for you though, there's always the age old "tanong, tanong" system. You won't need a data plan to get a good gps signal, I just used a two day Globe promo with a 40mb data allocation.
We traveled on the breezy Calabarzon highway and through the outskirts of Lipa City where we encountered heavy traffic, then followed a road with three names until we finally reached the narrow stretch of Laiya, San Juan road. We made it to the beach in 3 hours factoring in traffic and two stops at food shops.
Check out this video for a glimpse of Laiya Beach
The Beach
Arriving at Laiya Beach in the peak of summer was a delight. You can't imagine a more welcoming sight than that of the ocean with the backdrop of a clear blue sky. The tide was calm and the waves rolled gently towards the shore. I felt elated as I walked closer toward the beach hearing that familiar sound of water brushing against the sand. The sound of summer.
The magnificent coastline stretched roughly 5 kilometers from end to end. It didn't seem as touristy as other Philippine beaches probably because of limited public transportation in the area. Beach goers can choose from a variety of low-end, mid-range and high-end resorts along the coast. However, it seemed like only the mid-range and high-end ones take advantage of online advertising.
Snorkeling, kayaking and boating are some activities you can do while you're there. We spent most of our time snorkeling and feeding fish since luckily there was a vibrant coral reef located just a few meters from the shore right across our resort. The beauty of a marine ecosystem never fails to enchant and it was yet another experience that reminded me of how beautiful our natural world is.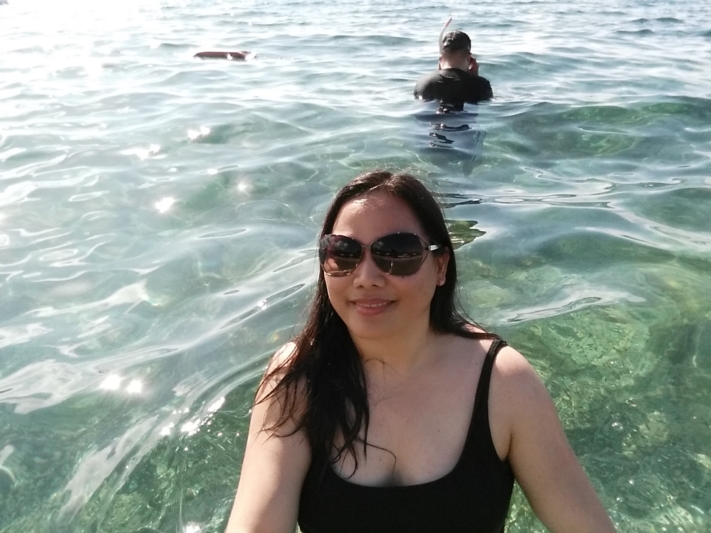 We stayed at one of the pioneer resorts, La Luz. They have reasonable room rates and a mandatory food package for all guests. The package included three meals and an afternoon snack. The food was good and served buffet style and the package simplified budgeting and planning for meals.
Planning an out of town trip doesn't have to be a colossal task. It can be as simple as planning a trip to the mall but a lot more fun. Everyone deserves an occasional break from life's daily grind, so mark your calendar, get your leaves approved, stuff your backpack and head off to Laiya Beach.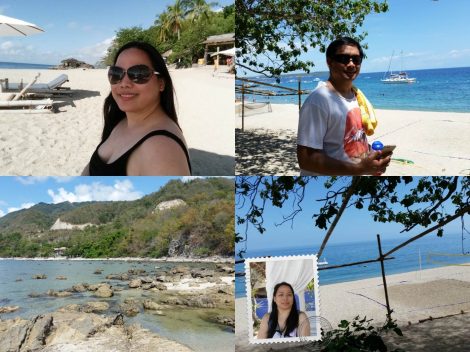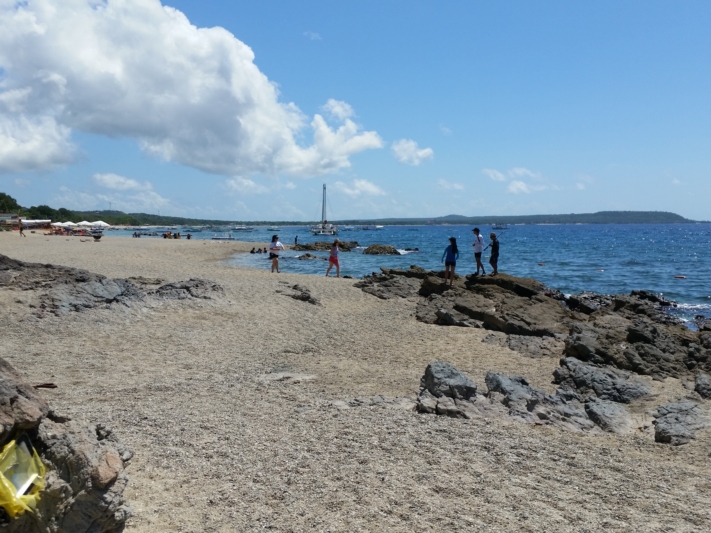 If you would like to share ideas about quick and easy get away destinations, please leave a comment below.
Planning your next island get away? Check out these awesome travel guides.
9 TOURIST SPOTS IN PALAWAN – FAMILY FRIENDLY VACATION
31 INTERESTING FACTS ABOUT HUNDRED ISLANDS NATIONAL PARK
Like, Share and Spread the Love!!