Manila Bay Dinner Cruise – Is it Worth Your Time and Money?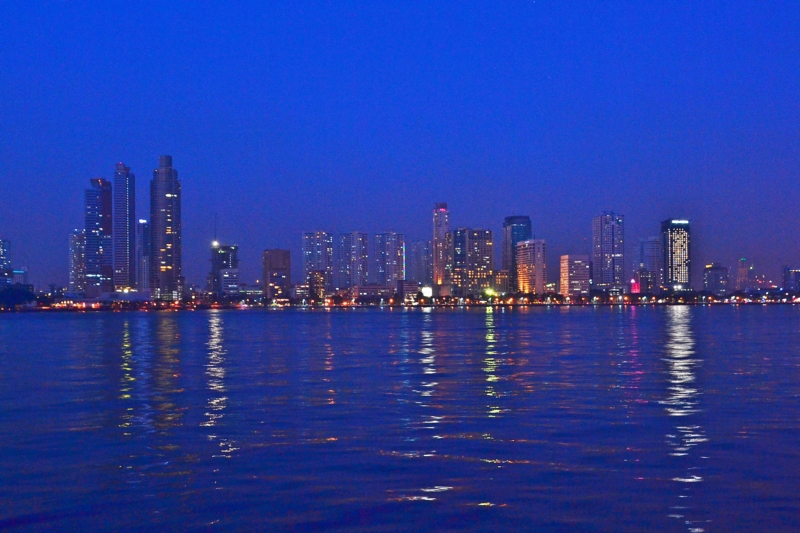 When was the last time you've been on a cruise? or if you're a Manila native, when was the last time you've given yourself a chance to appreciate Manila Bay?
Can't recall? In my case, I do remember riding a ferry in Manila Bay with my family more than a decade ago. So as I brainstormed my next article, I figured it was high time to get out in the ocean and experience Manila Bay once more.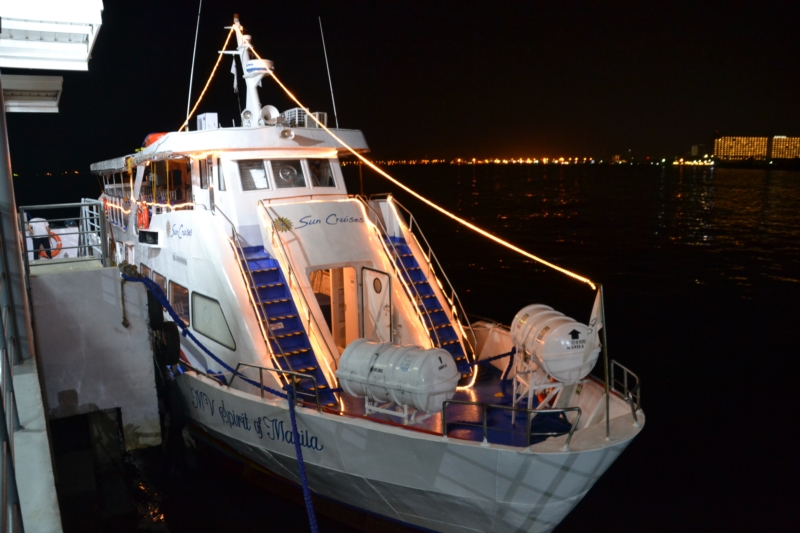 My ocean adventure began at the seaside esplanade behind the Mall of Asia (MOA) complex. As advised, I arrived 30 minutes prior to the 6:00PM sailing. After checking in at the Sun Cruises counter, I immediately surveyed the esplanade for photo opportunities while waiting to board.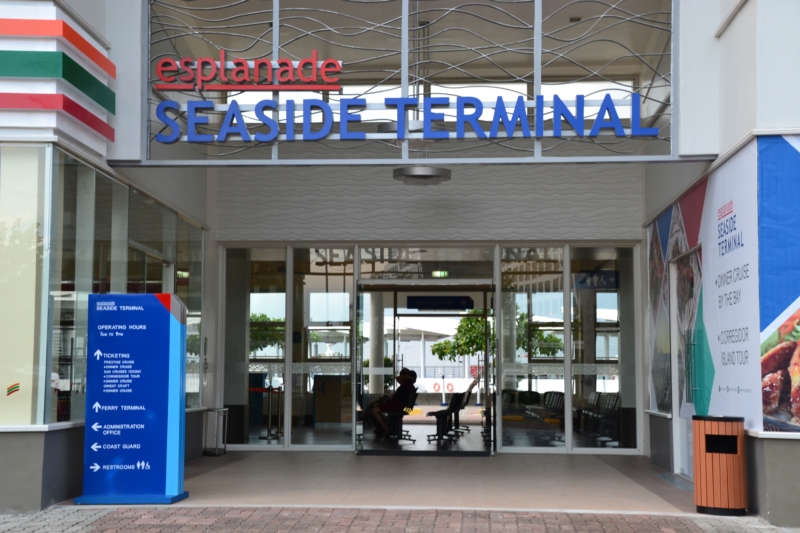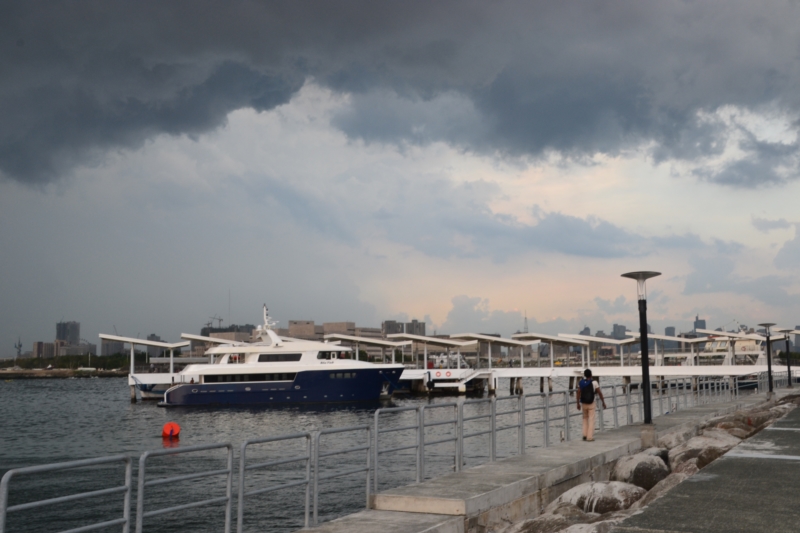 The Jetty Terminal on the west side of Mall Of Asia
The view of the ocean was amazing but it was difficult to appreciate because of the stench from the bay. So, I decided to walk back to the waiting area and as I did the rain poured down heavily giving me just a few seconds to save myself and my camera from the outpour. A few minutes later we were advised to board.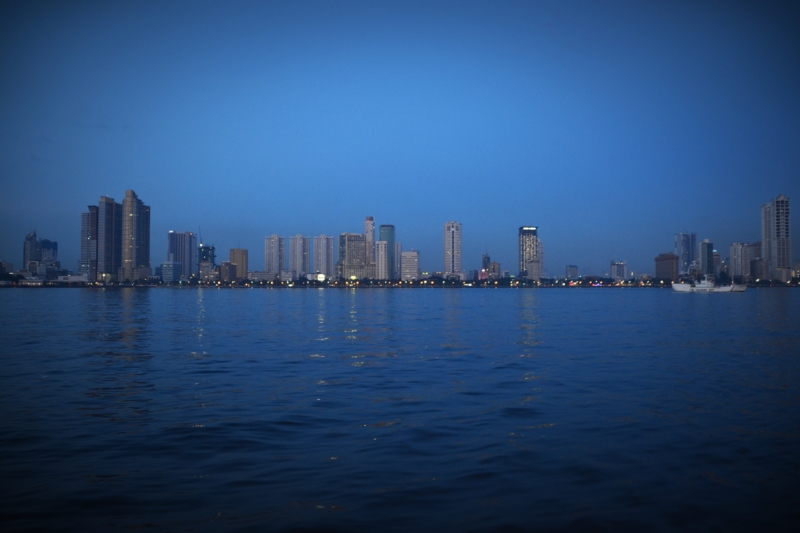 On the ferry a crew asked for my seat number. I didn't realize there were seating arrangements. I flashed my ticket and she led me to the upper deck. I was pleased to be seated up there rather than at the lower deck which was enclosed. Considering it was a weekday, I didn't expect a full house or boat. But, a large group celebrating a company event happened to book the same trip and the crew bustled around in preparation.
The group was caught in traffic so we had to wait awhile longer. The outpour had drenched some of the seats and plastic curtains were pulled down on each side of the deck. A few more minutes of waiting goes by. It continued to drizzle, then a waiter asked me to move to a corner table to give way to the coming passengers. I began to have a sinking feeling the evening wasn't going to be quite what I had hoped it would be.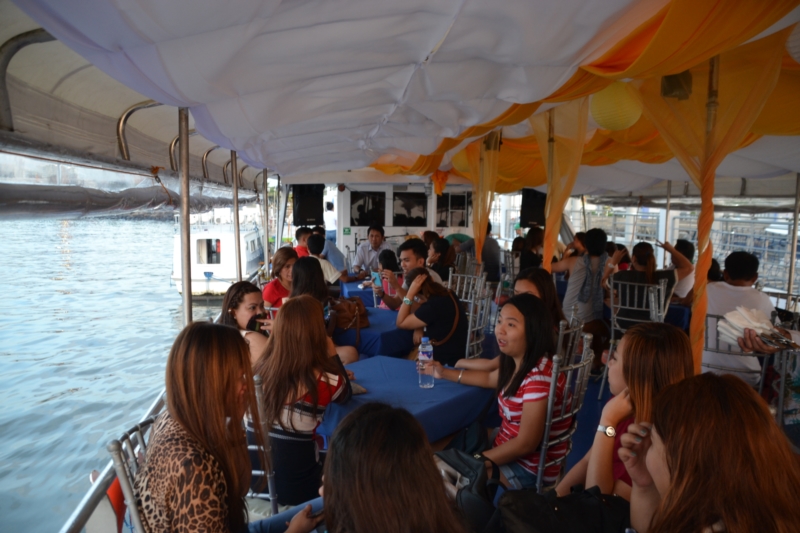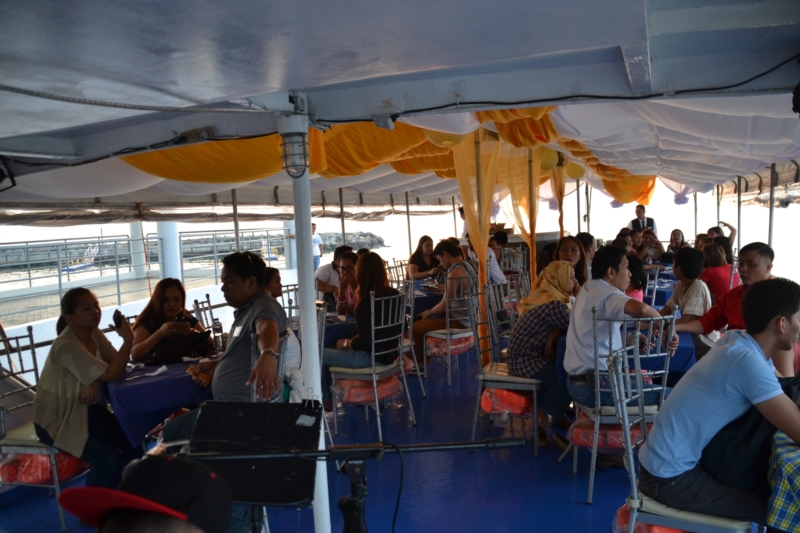 Finally they arrived and as soon as everyone had settled in, the ferry gently floated away from the wharf. We set out in time for sunset viewing and at last the breeze was much fresher out in the open sea. My spirit was revived as I found my way to the front deck to take in the fantastic sceneries.
Looking out at the horizon I saw the bright orange sun, slowly sinking behind some thick dark clouds. On the other side, haze loomed above the city creating a dramatic skyline. It was as photographer's call it "the golden hour." The sky was coated with hues of purple, pink and orange. It was my favorite time of day and I snapped as many photographs in an attempt to capture the moment.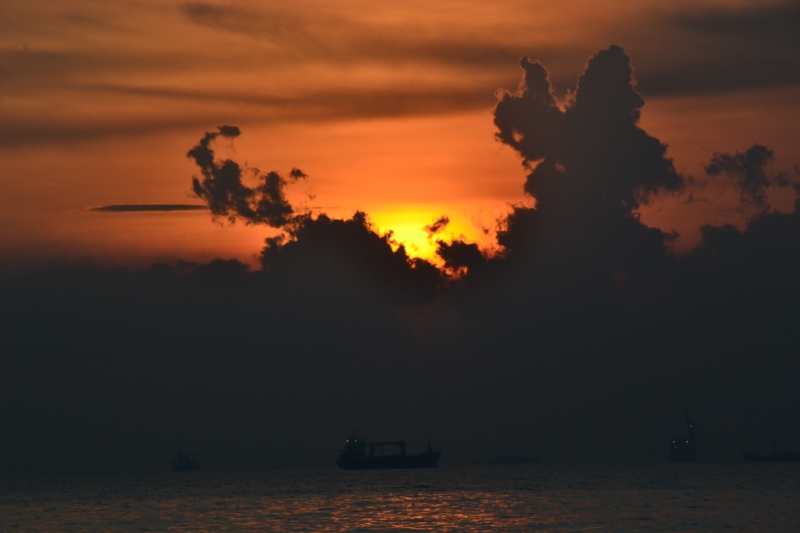 Our ferry sailed north following Roxas Boulevard. We sailed out for about a kilometer and paused in a spot where the view of the city was astounding. You could see the stars by then and from the sea, the city lights were brilliant against the deep blue twilight sky. Inside the crew began to serve each table.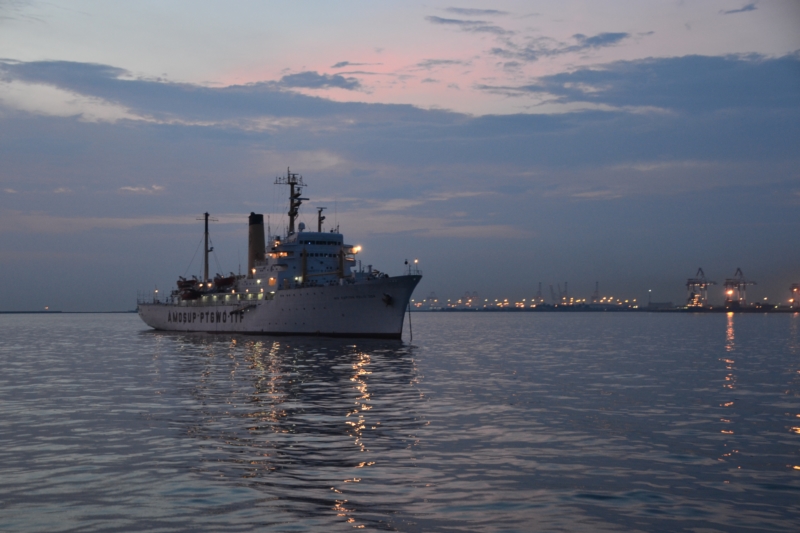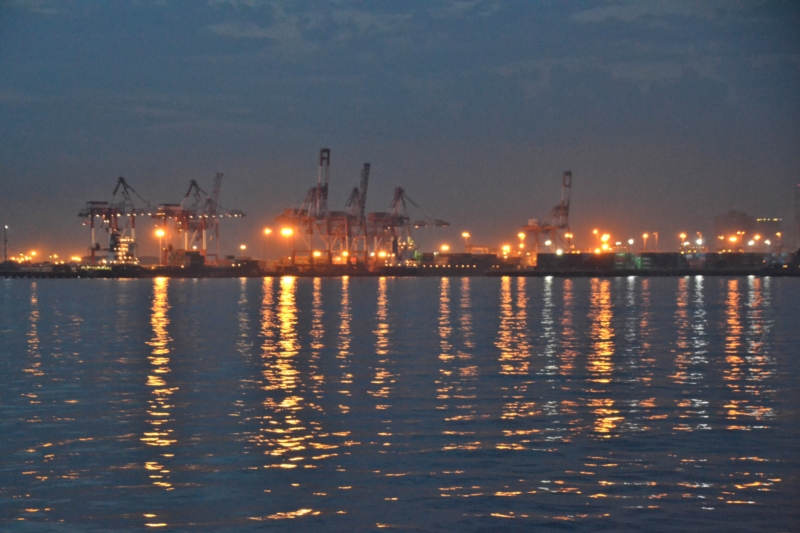 The Manila Bay Dinner Cruise is an all week activity with 2 to 3 scheduled trips depending on weather conditions. A set meal is served for the Monday to Thursday cruise and a buffet dinner from Friday to Sunday. On a weekend cruise you have the added treat of watching a brief fireworks show held near Mall of Asia. Most likely you can catch it on the 6:00 PM cruise.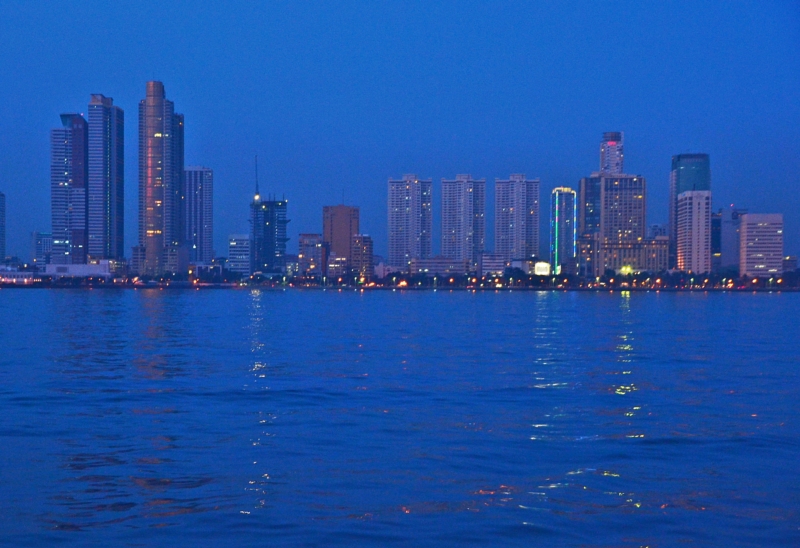 I settled back at my table and there before me was dinner. It was composed of a bowl of soup and a plate with a slice of pork with some kind of barbeque sauce, breaded fish with mayonnaise, a cup of rice, and some corn and carrots on the side. It was served all at once along with a bowl of Buko Pandan Salad for dessert. The meal was simple, nothing extraordinary, just like your everyday lunch at the cafeteria. Drinks can be ordered ala carte.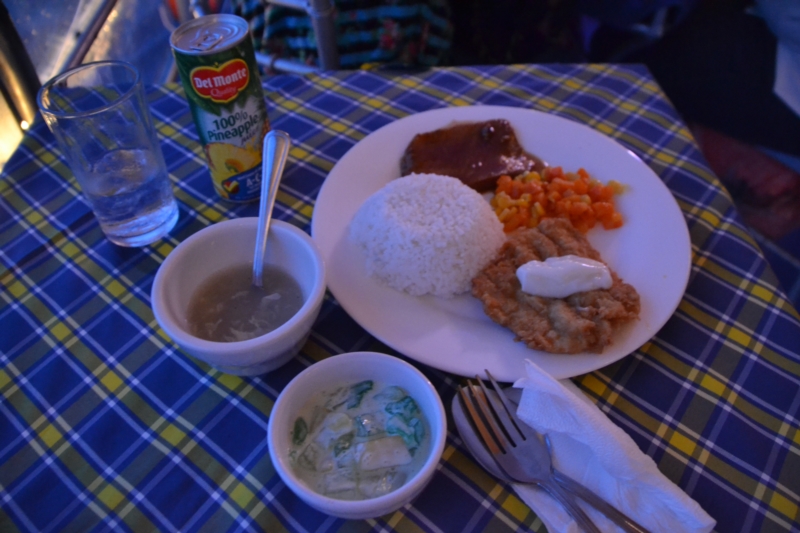 Soon we began sailing south toward Mall of Asia. It was pitch dark by then, and from the ocean you could view the bright lane of restaurants that have through the years popped up like mushrooms along Seaside Boulevard. At the center was the glowing MOA Eye, Manila's version of the London Eye, which I must say was a marvelous spectacle at night.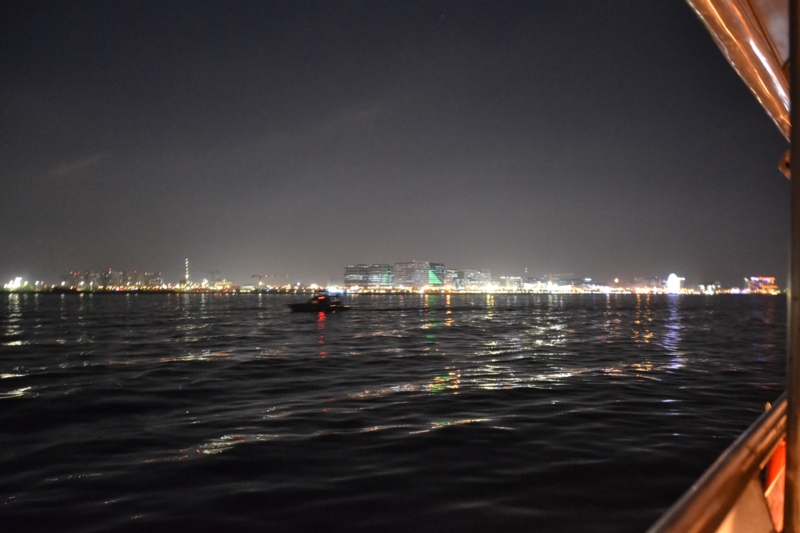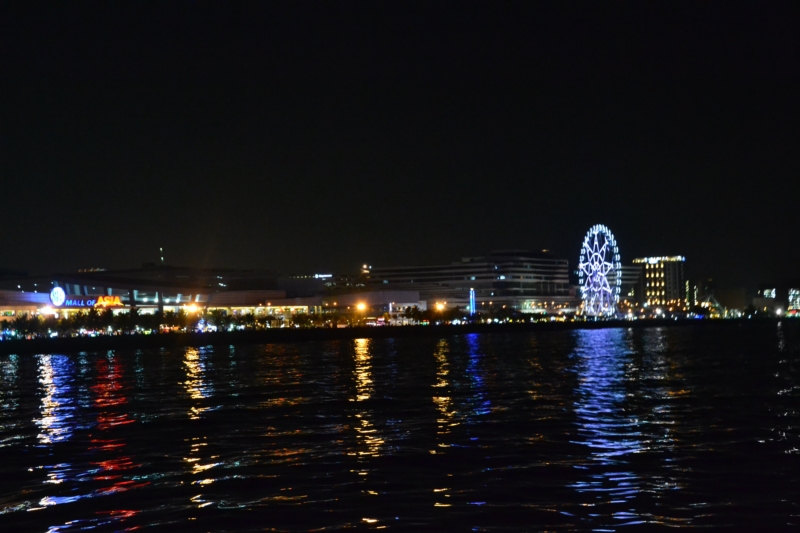 Although it was a weekday, the boulevard was very alive with music and chatter from mall goers and yuppies enjoying a few drinks before heading home. The light and carefree ambiance was contagious, so I decided I would take a stroll along the coast after the cruise.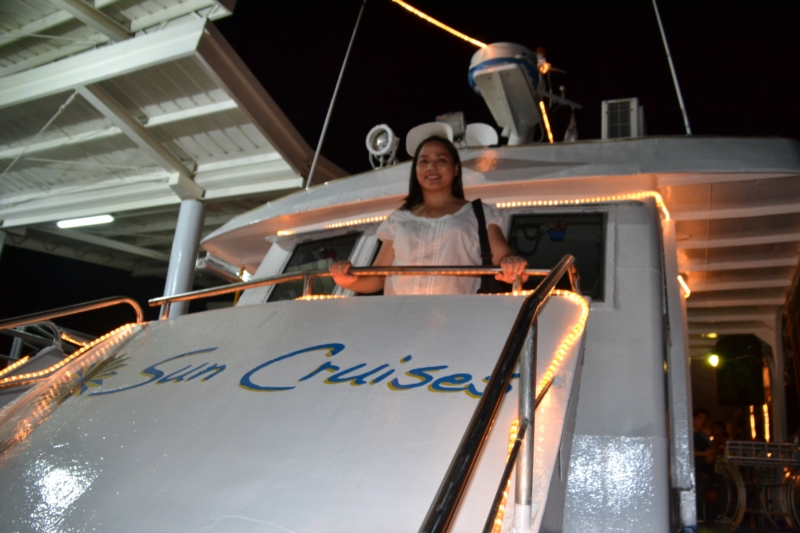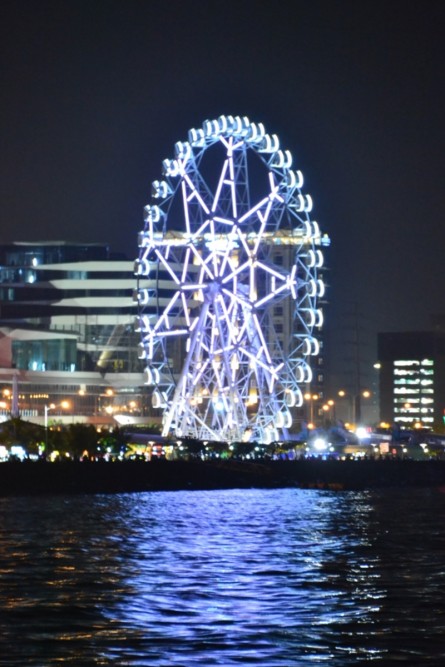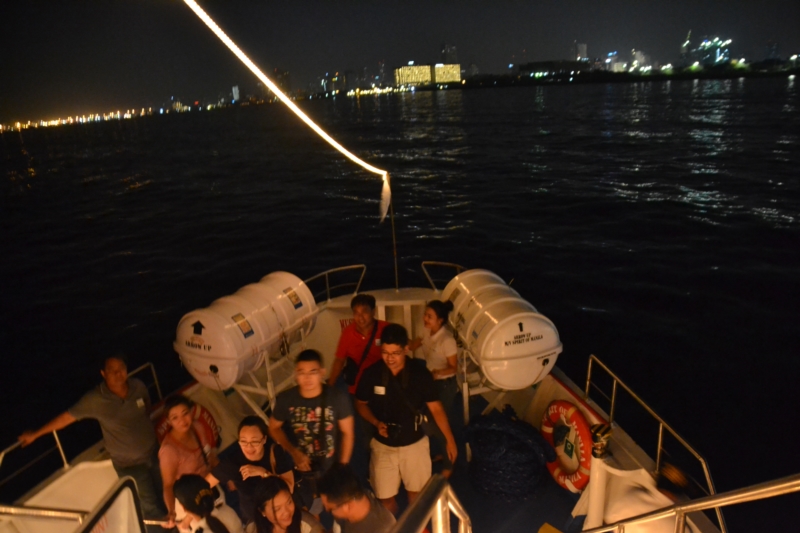 Our ferry slowly navigated back to the wharf where we disembarked momentarily, and that concluded our 90-minute cruise. To answer the question, 'should you give this a try?' Being a dreamer and a wanderer at heart, I welcome almost any new adventure, so it's a YES for me. Cruising is a rare activity for most of us, and anything rare has something unique to offer. Even if you are a Manila native and you feel that you've seen everything the bay has to offer, it's still an experience that's worth trying at least once.
The main take away for me was the opportunity to enjoy a glorious sunset and savor the brilliant evening lights as our ferry swayed on the gentle waters of Manila Bay.
Are you heading for Manila soon?
Discover the city's treasures with this amazing line up of Things to do in Manila by BeMyGuest
If you enjoyed reading this article, please pass it on.
If you'd like to walk down history lane, check out my blog post about the Corregidor Island Walking Tour here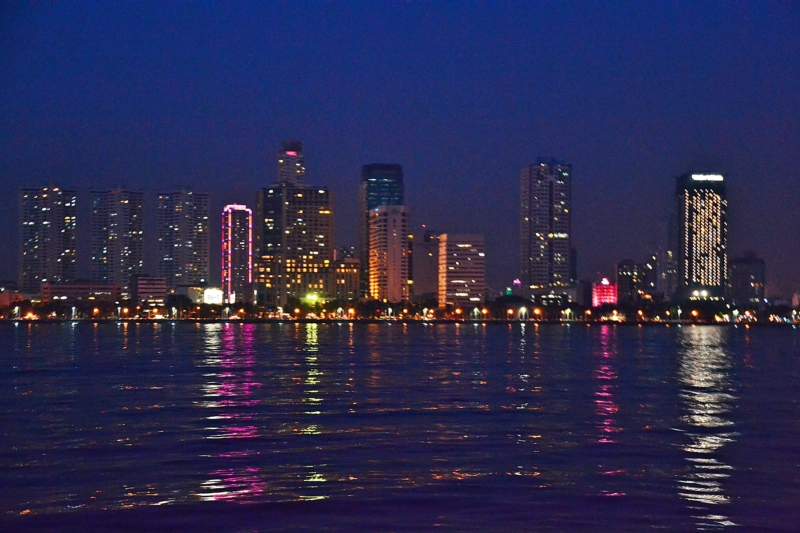 Photographs by Iza Sanchez, Take the Travel © 2017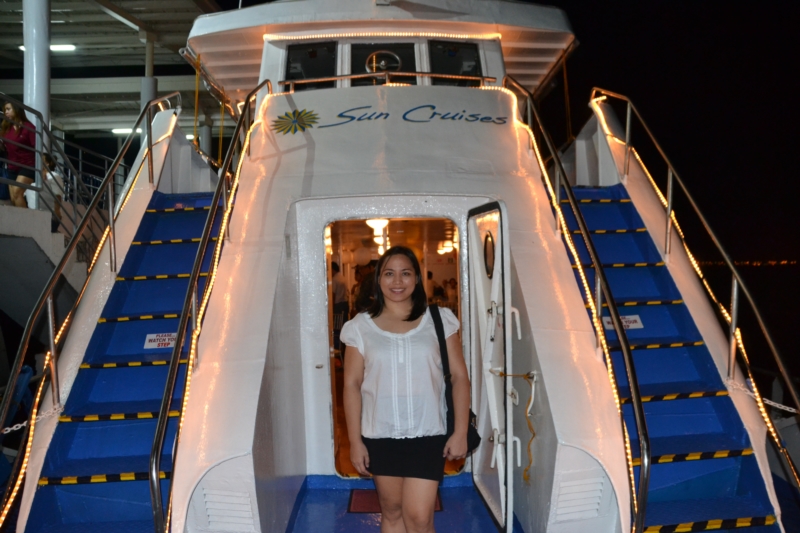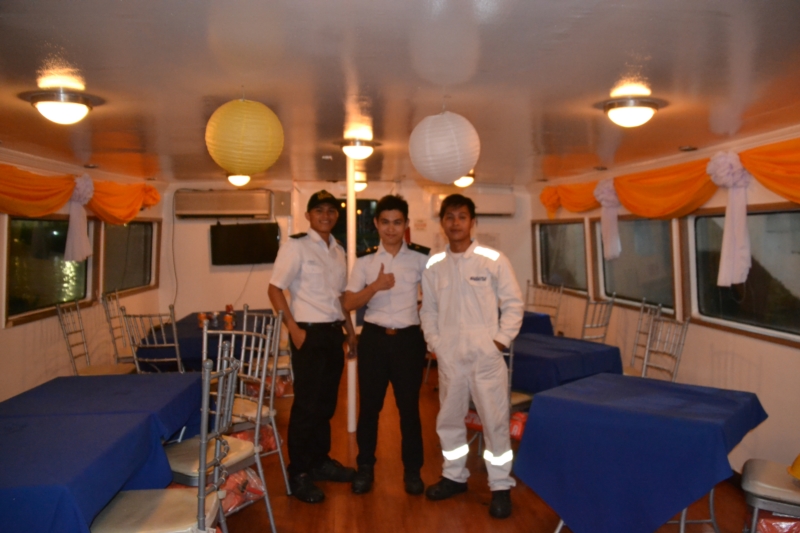 Like, Share and Spread the Love!!