Philippine Travel Guide — Tips to Survive 3 to 12 Hours on the Road
Image via flickr by Janitors
When you surf the internet and come across blogs about about idyllic Philippine beaches down south, historical landmarks up north, and all of these colorful, pumped-up festivals happening in just about every province in the country, how can you not be tempted to check them out yourself. However, the road trip to many Philippine destinations can take anywhere from 3 to 12 hours, and pondering on the long journey can give you second thoughts about going. Below are some great ideas to help you endure the miles ahead and have more fun on the road.
Travel at Night
Image via flickr by Art of Adventuring
Travel at night and doze-off throughout the journey, it's the best way to avoid boredom on a long trip. Also, traffic is lighter at night, and lesser passengers get on along the way. Therefore, you can expect lesser stops. You may want to bring a few comfort items like a neck pillow, an eye mask, and a shawl to keep yourself warm. Take note, the airconditioning of buses can be extreme, if the loud honking of the driver doesn't wake you, the cold will.
Stack up on Movies
Image via flickr by Avatar 345
Stack up a few good movies on your devices because you'll never know what pirated dvds the bus driver has lined up for the trip. There's a chance it may not be your type of entertainment.
Stack up on Music
A road trip can never be complete without good music, so make a mental note to load your gadgets with some music files. Music apps like spotify, or good old radio stations are great music resources too. However, away from the the city, network and radio signals are poor. Hence, it's better to have backup music files stored on your devices.
Listen to a Novel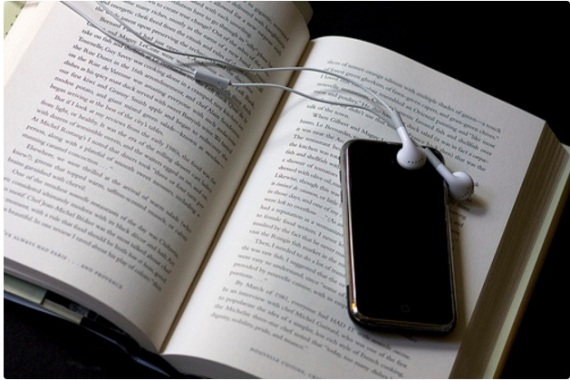 Image via flickr by Michael Casey
For traveling bookworms, reading a book is a great pastime. Although, on a bumpy road trip it can strain your eyes. So, leave your paperbacks at home and go for an audio book. Listening to a story will keep your mind off the miles ahead. You can download a range of audio books, from historical fiction, romance, mystery, or comedy from sites like librivox.com  and loyalbooks.com.
Don't Forget the Little Stuff
When you are in a rush, it's common to forget small but important things, such as earphones or phone cords. Often, you only realize what's missing, an hour or two into the trip. That's a bummer. A simple and easy way to avoid this is to make a packing list, and strike an item off the list ONLY when you're sure it's in your backpack.
Get Off the Bus When You Can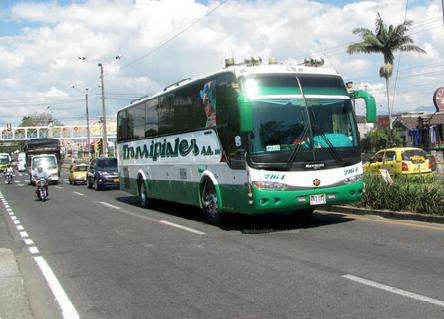 Image via flickr by N Fernando Sotelo Castro
For long bus trips,  there are usually 1-2 rest stops at locations with food stalls, convenience stores, and restrooms.  Take advantage of these stops. Don't get too comfortable in your seat, get off the bus, have a snack, walk around, and stretch your body. You'll feel so much better afterwards.
Discover the Video Editor in You
While on vacation, most of us take loads of photos. Yet, once back home, we tend to slide back to our busy routines. Then, all of those selfies and groupies sink into storage device oblivion. Before that happens, make the most of the trip home and experiment on photo and video editing apps. There are countless, free, photo-video apps which once installed on your gadgets, can be used offline. Stitch your precious photos and videos together in a collage and later you can easily share them with your friends and family.
Indulge in Snacking
Image via flickr by BuBBy
Who doesn't love to eat while on the road? Food is a road trip essential, so take the time to prepare a few snacks and beverages to keep you energized and hydrated throughout the trip. Watch out for food vendors who hop on and off the buses along the way. They sell anything from buko pies, bananas, or roasted nuts. Buying from bus vendors helps them economically, and gives you a chance to sample local delicacies without having to get off the bus.
Pack Your Meds
Motion sickness is common when traveling great distances. Although not life threatening it can slightly spoil your holiday. To avoid this, make sure you bring a few motion sickness tablets and an ample supply of medicines you may need.
We often spend hours even days planning what to do and what to wear during our holiday. But, do pause for a moment, and take some time to plan your road trip. When you do, you'll surely get the best out of every moment on the road.
If you found this article useful, please pass it on.
Like, Share and Spread the Love!!