Stonehenge – 10 Tips for a Clueless Foreigner
Since its discovery, countless theories have been made in an attempt to explain the Stonehenge. It could have been a shrine, a community center, a place for ritual sacrifice and my personal favorite a conference center for humans and aliens.
The mysteries surrounding these peculiar stones added to its being a UNESCO World Heritage site are just a few reasons it continuously draws visitors from around the world.
Here are a few tips for your visit
GO THE DISTANCE
Be ready for a long drive. Stonehenge is located in a far-out county in South West England. The closest town to the site is Salisbury and from there it's a 30 minute drive. On your way to Stonehenge you can expect to drive through endless rolling hills and farmlands. According to wikipedia.com about 70% of the UK is agricultural land so it's a good chance to see and appreciate rural England.
 YOU CAN'T GET TOO CLOSE
For conservation purposes, you can only view the stones from a certain distance. A rope surrounds its perimeter and the closest you can get is around 15 feet. This restriction came about after some research revealed the fragile state of the soil beneath the stones. It's believed that too much activity on the surface can cause its deterioration.
YOU CAN GET  A SPECIAL TICKET
In a recent trip to the UK, President Obama, had an impromptu visit to the Stonehenge. He surely enjoyed himself as seen in the video below. But, you don't need to be a president to have the same privilege. If you really want to see the stones up close, you can avail of the Stone Circle Access ticket. It's slightly more expensive. Pre-booking is required since slots are limited. In fact, you will need to submit an application online prior to your visit.
The Circle Access ticket allows visitors to go into the center of the stones in small groups. This is done outside normal operating hours, either early in the morning or late in the afternoon.
(Video Courtesy of telegraph.co.uk)
 A COOL VISITOR CENTER
The new visitor center will give you valuable insight about the history and culture of the civilizations that existed around Stonehenge in prehistoric times. Go early so that you won't have to waltz through the exhibit in a rush.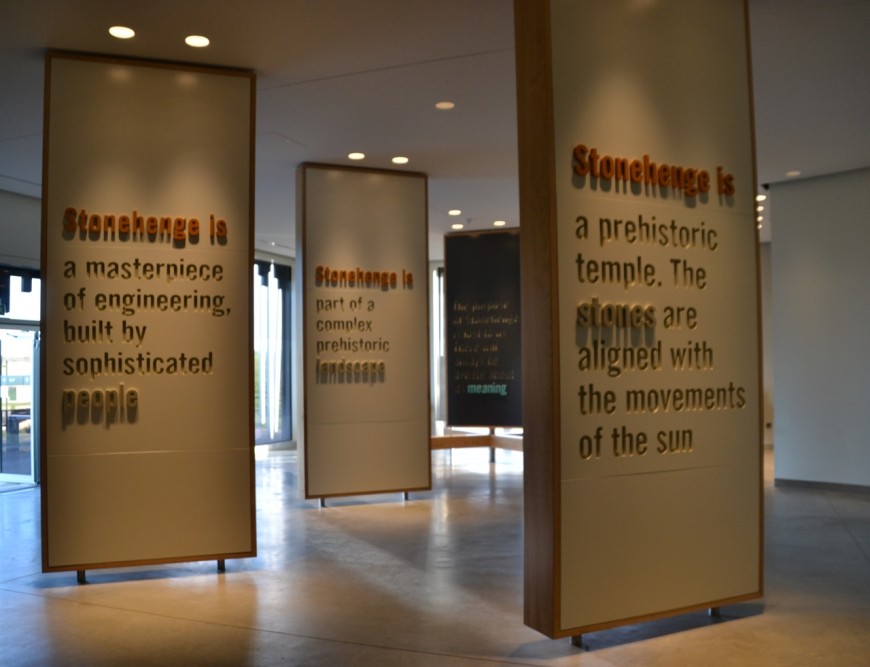 IF YOU WANT TO SKIP THE EXHIBIT
If you're not a museum person, you can skip the exhibit and avail of the audio guide. It's free and you can listen to it as you walk around the stones. Although I didn't get to use it much since I was too busy taking pictures.
THE MYSTERIOUS ENERGY
The top question I was asked about my visit to Stonehenge was "Did you feel the energy?" I honestly wish I did, but too bad I didn't. What I did feel was the numbing, winter wind since we visited the site on a cold November day. The stones are located in the middle of an open field so make sure you have enough layers on if you're going there in winter.
 SHUTTLE SERVICES
From the visitor center the stones are at least 2 or maybe 3 kilometers away. Shuttles leave every 5 to 10 minutes so you won't have to walk  there (although you can if you wanted to). The shuttle will get you there in around 5 minutes. They're quite slow, but it's a fun ride.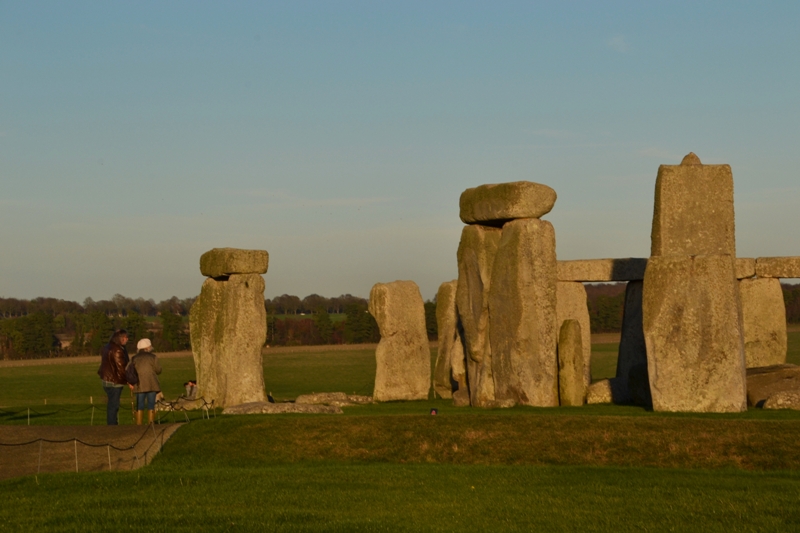 THEY LOOK TINIER LIVE
Like the president, I was slightly surprised at how much smaller the stones looked. In fact, as our shuttle closed in on them, I thought they were a replica of the actual stones. I thought the real ones were farther out. But then we stopped and I thought, "this is it?" But don't worry, the feeling will quickly fade as you walk up to the stones. Once you see them closer they truly are spectacular.
IT'S QUITE PRICEY
While other English heritage sites are free or charge a minimal admission of 5.00 pounds, the Stonehenge admission fee is considerably high. As of April 2017, the regular ticket for an adult costs 17.50 pounds. You can check English Heritage for the most updated ticket fees.
 DON'T CHALLENGE THE ELEMENTS
There's a benefit to traveling in winter and that is it's a low-peak season. However, sunny days are so seldom and you can expect frequent rain showers and thunderstorms. On a rainy day it will be painfully cold and some sections of the walking path may not be accessible. So monitor your favorite weather app and try to schedule your trip on a dry day.
If you enjoyed reading this article please like or share it with the buttons below. Thanks!
Like, Share and Spread the Love!!