Tenby in Two Days, Memoirs and Tips

As I looked out the window at the grey sky and sporadic rainshower on our 3 hour train ride  from Caerphilly to Tenby, I worried if our whole trip was going to be washed out. Tenby where we were headed, was a coastal town in South West Wales well known for its beautiful beaches and pastel buildings. January isn't exactly the best month to go there, but we had already made arrangements for our trip and thus proceeded as planned. We were welcomed by heavy rain at Tenby station so although our airbnb host told us that it was just a 10 minute walk from the station to her apartment, we had to call for a cab to evade the elements.
Fortunately, the next day, although the sky was overcast, it was dry enough to explore the town. We spent much time walking along the beach taking the usual, addictive selfies and proceeded to the town center checking out local shops and scouring Tesco for what little vegetables there were to add to Mylene's Nilaga recipe later that evening.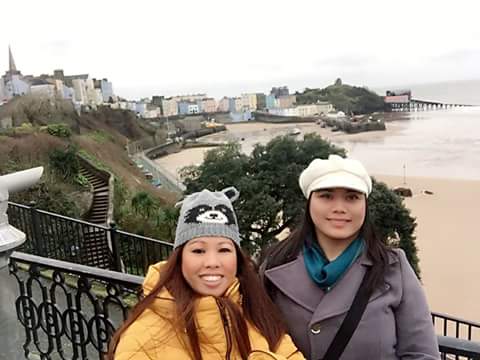 A few samples of our one dozen selfies & twosies.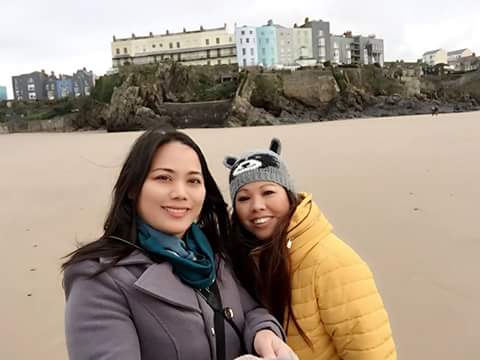 If I were to choose two words to describe Tenby they are "picturesque and colorful." I've had my Samsung phone for over three years but just recently have I discovered its panoramic feature. Tenby was a perfect place to put that feature to the test. Consequently though, after that trip my phone for no apparent reason had gone into a comatose. Maybe I pushed its limits with the panoramas and selfies, despite that I was pleased with the photos.

 Here are some of those panoramas taken with my late Samsung phone

The Mystery of Purchasing Train Tickets
On the day of our trip, we were able to book roundtrip tickets from Caerphilly to Tenby for 34.00 pounds with open return dates, thanks to the excellent customer service of a ticketing clerk at Caerphilly Station. This was a much better deal than what I almost booked online two days before which would've instead cost 40.00 pounds – And far better than the 58.00 pounds roundtrip fare quoted by a teenage ticketing clerk at Cardiff station.
From that experience I couldn't really tell whether it's better to buy your tickets online or at the train station. Availability of seats shouldn't be much of a concern since the trains are often wide open, but the pricing scheme is a mystery. I guess it depends greatly on whether a ticketing clerk would go the extra mile for you and lucky for us we spoke to an excellent one.

You Can Explore the Town in Half A Day
As charming as it was, Tenby really is a small town because of that, it's quite easy to plan a 2 day trip there especially when you've got a tight budget and schedule issues to deal with. Also, compared to other travel destinations in Wales, it was less costly.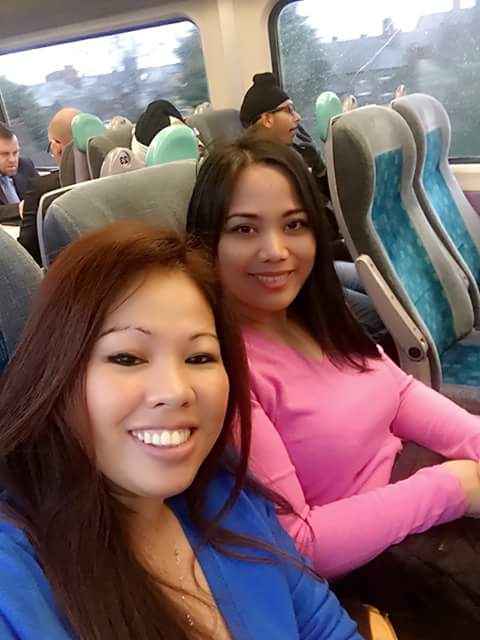 On the train to Tenby
Pros and Cons of Going During Winter.
The "cons," first off, you'll literally pray for sunshine and even if you get it, it would still be too cold to swim. That's a bummer since the beach is absolutely gorgeous. In addition, some attractions like the Tudor Merchant House and St. Catherine's Isle might be closed. They could be open though on weekends according to a local that we spoke to. But, if you go on a weekday when it's a low-peak season, there's a good chance some of these "points of interest" will be closed. Nonetheless, it wasn't a big deal for us, we still had a great time walking through the maze of narrow streets with their assortment of colorful cafes, novelty shops and apartelles.
For the "pros," you will definitely avoid noisy crowds. Also, you have the benefit of lower hotel rates which is fantastic since accommodation is always the biggest expense in a trip. Mylene and I didn't stay at a hotel though, we stayed at an airbnb property called the Norton Bell Tree House.
This was just my second time to use airbnb and my first in a foreign country. Although, we booked a private double room, our host generously offered us a free upgrade to their detached apartment which turned out to be superb. It was very spacious with two bedrooms on the second level, a kitchen and a sitting room – perfect for a traveling family. It was incredibly cozy and that made our trip much more fun. Katy our host was great although we didn't have a chance to meet her in person. You can check out her  Airbnb listing here.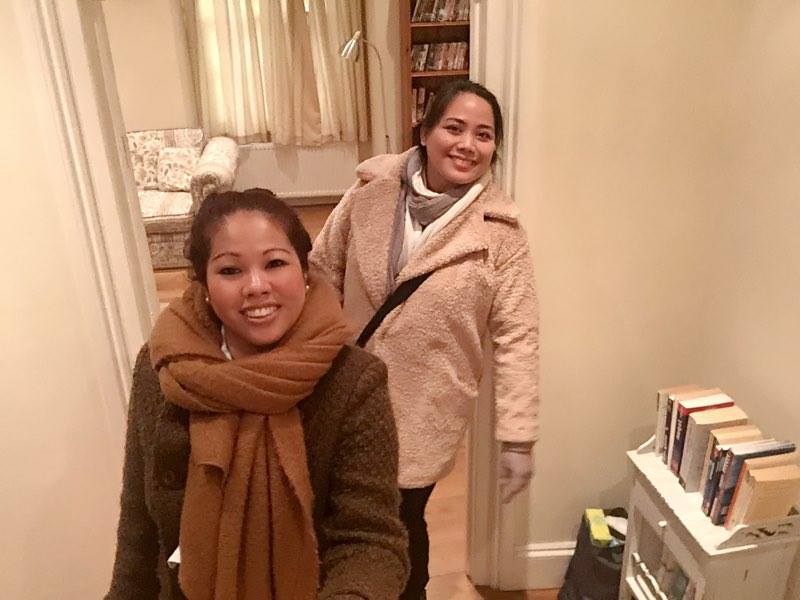 Getting settled at the Norton Bell Tree House



Our home away from home

We spent 2 nights at Tenby which was more than enough time for sightseeing. From there we decided to take a train and check out Lannelli which is another small town with an excellent coast. I'll save that though for another blog post.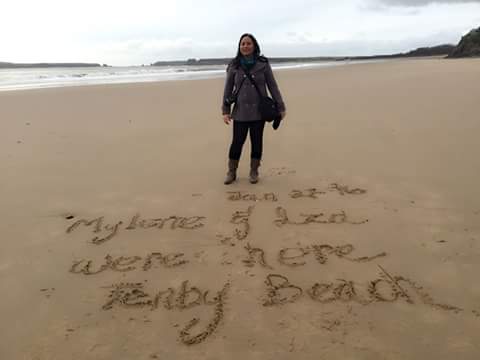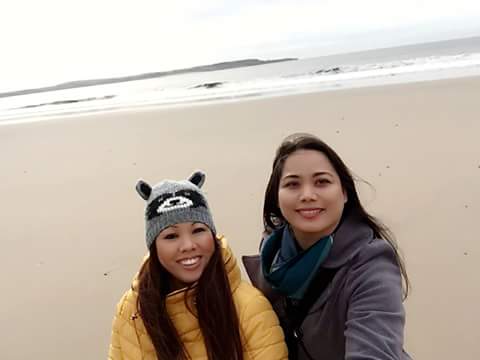 If you enjoyed reading this article, please like or share it. Cheers!!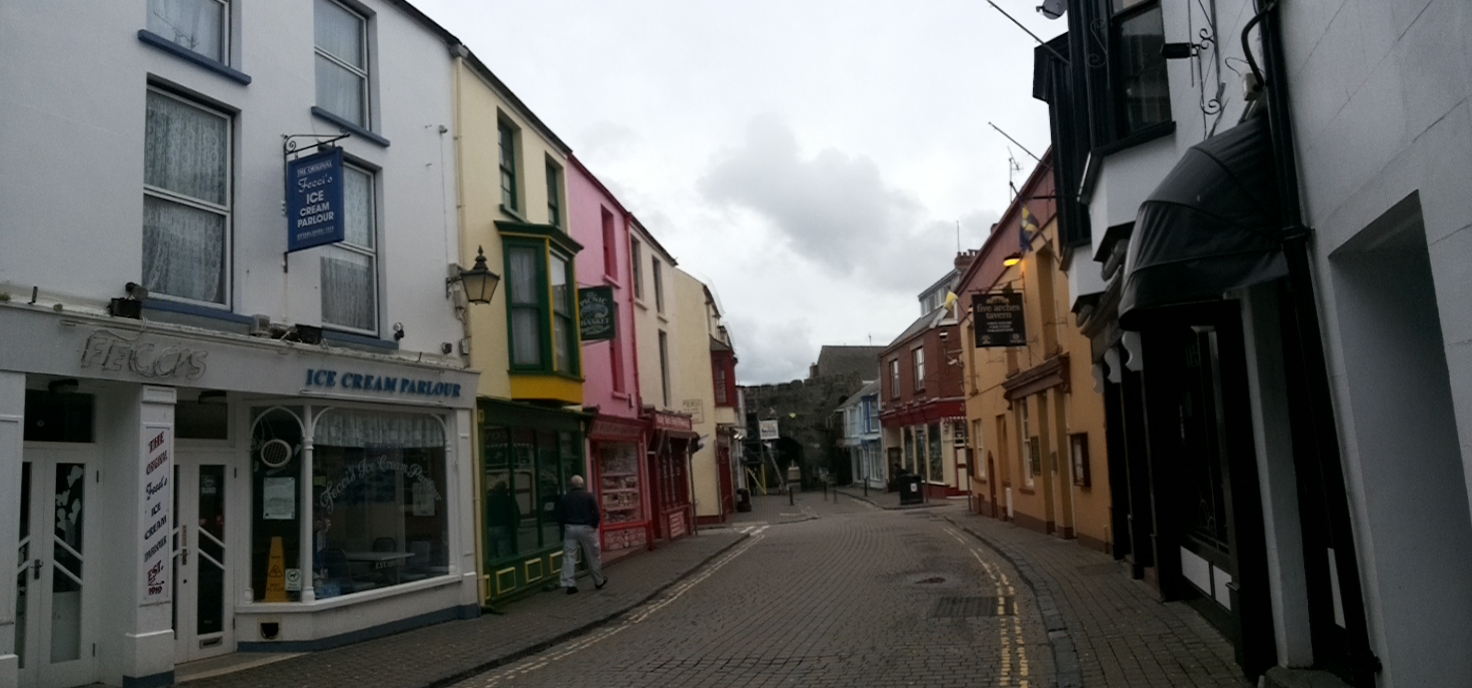 Like, Share and Spread the Love!!