A Traveler's Guide to Darling Harbour, Sydney
Darling Harbour is Sydney's posh dining, entertainment and leisure hub. A tourist magnet with its offerings of live shows, international cuisine and a variety of cruise tours. At night it is where locals converge to celebrate the end of a long working day. There's lively music, food, and contagious laughter. Darling Harbour covers the whole area around Cockle Bay.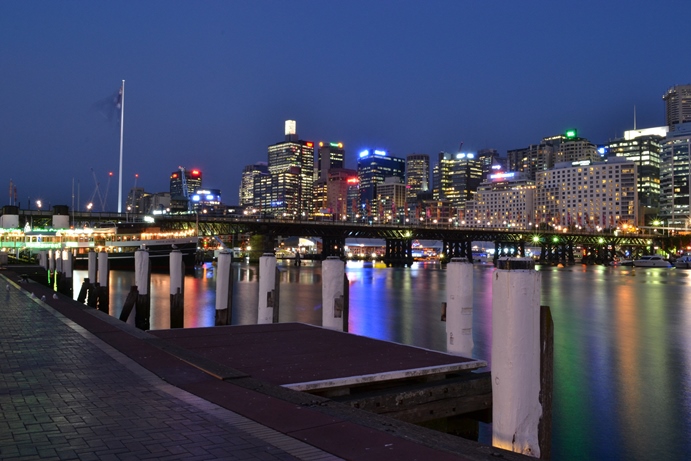 When Australia was still an emerging colony of Great Britain, Darling Harbour was its biggest Industrial Sea Port. In the course of time, other harbors like Botany Bay which had a more strategic location for transportation of freights developed. As a result business at Darling Harbour declined and by the 1970s the area had begun to deteriorate. Fortunately, in 1984 the government commissioned a large-scale project to revive the area and restore business. By 1988, her majesty Queen Elizabeth II graced the opening ceremonies of the new and posh Darling Harbour. It has been transformed into a pedestrian area for leisure, dining, cruises, shopping and soulful nightlife.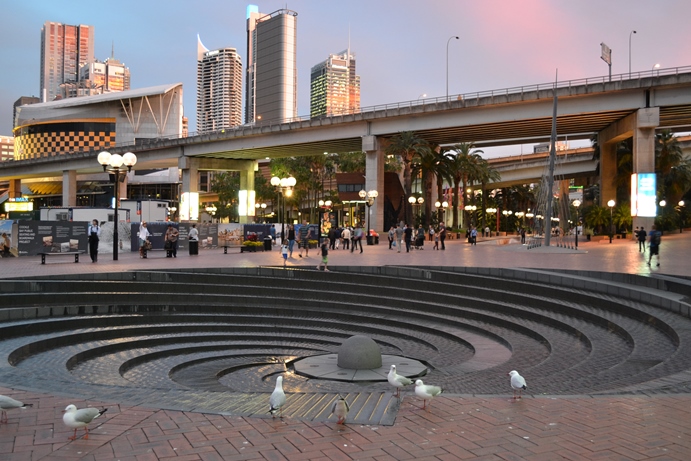 How to go to Darling Harbour
Sydney has a very efficient water public transportation system and you can easily ride a ferry to go to Darling Harbour. By train the closest station is Town Hall. From the train station walk eastward via Druitt or Market street, it will take around 15 minutes. By bus you can take Bus 443 from Circular Quay and get off at Darling Harbour.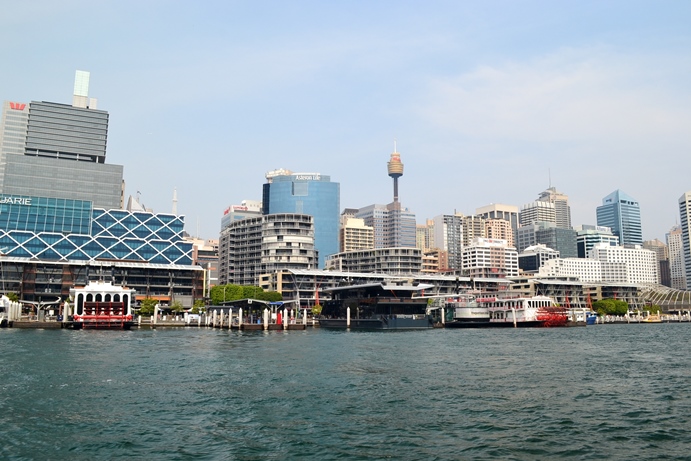 POPULAR ATTRACTIONS AT DARLING HARBOUR:
Like other Madame Tussaud franchises around the world, the museum features life-size replicas of International celebrities, historical figures, music icons, athletes, world leaders and more. The museum houses over 70 figures, including some of Australia's notable actors' Nicole Kidman and Hugh Jackman.
The Sydney Aquarium is home to over 100 species of Marine life.
3 BIG MUSEUMS
The Motor World Museum
This museum features over 200 models of cars and motorcycles from different eras.
Built in what used to be a power plant, this museum is dedicated to science, technology, innovations in scientific research and the like.
The museum features maritime culture and history. It has a wide array of sea vessels on display, many you would still see coursing through Sydney's modern waterways.  In front of the museum, three retired sea vessels are docked. These include a warship, a submarine and a Viking ship which you can board for an additional fee. You can purchase a Big Ticket which includes access to all exhibits and tours on the display ships.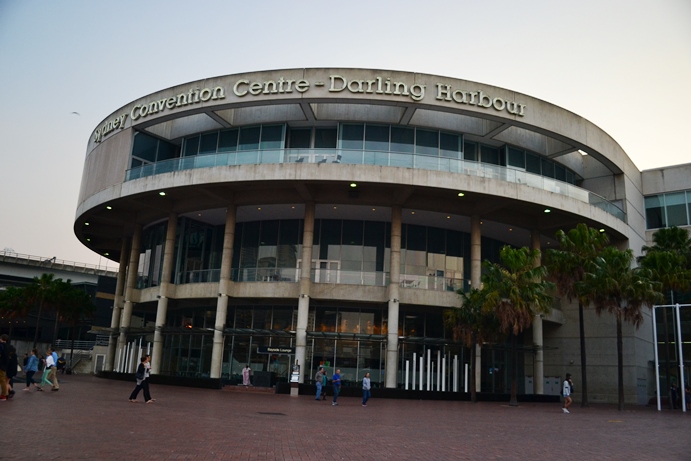 Sydney Convention Center  –  A hotel and casino.
Harbour Side Mall – A complex for shopping and dining. Other recreational activities within the complex are bowling, billiards, cinemas and the IMAX theater.
Other Attractions Near Darling Harbour are Tumbalong Park and the Chinese Garden of Friendship
If you enjoyed reading this article, please like or share with the buttons below. Thanks!
Check out scenic night photography of Sydney CBD here
Like, Share and Spread the Love!!