Ultimate Travel Tips for a Hassle Free Trip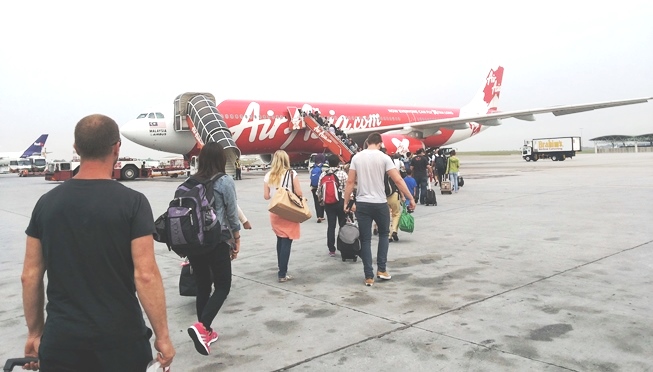 Hey Guys!!
Below is a compilation of tips and money saving ideas I have learned from random travels to islands, towns and cities both local and overseas. The list is a work in progress and will be updated continuously with insights from future trips. You might find it useful so please feel free to browse through and share your own thoughts in the comments section. Thanks!
Do Your Homework
Before going to any destination read about the place, the people and the culture. Browse through blogs and reviews to get feedback from a traveler who has already been there. Read about top attractions, transportation, costs and accommodation from local websites. Check out reviews – Trip Advisor is a great resource for traveler feedback about hotels, attractions etc. These reviews can help you choose a good hostel that suits your budget and needs and learn about which attractions to see and which ones you can scrap off your itinerary.
Budget Check
In line with doing your homework, read about transportation, accommodation, food & attraction costs. It's better to know beforehand how much you are likely to spend. The information will be useful in managing your budget. Set how much you are willing to spend for the whole trip  and try to not to go beyond that. Maximize the world wide web. Regardless of how remote your destination is there will always be online resources to help you plan your budget. Most important of all be mindful to carry emergency cash for those unexpected expenses (although do your best not to spend it).
Climate Check
If traveling overseas, it is imperative to check on the climate of your destination. You don't want to pack the wrong clothes and have to spend extra time and money shopping for appropriate outfits when you get there. Use apps like Accuweather or Go Weather on your phone so that you can check weather forecasts on a daily or weekly basis.
Forex Check
The value of your money may increase or fluctuate depending on forex rates at your destination. So check the forex rates before you leave and you just might be better off converting your money at home than having it exchanged overseas.
Medical Needs
Pack adequate personal medication for the entire trip so that in case you run a cold or have stomach ache, you will have these handy in your pack. For prescription medication, it would be convenient to buy those at home and carry the prescription with you as well. Pharmacies may not be accessible where you're going and certain drugs may not be available overseas.
Have a packing list
Grab a pen and list down everything you will need, cross out an item ONLY when it is securely inside your luggage. DO NOT RELY ON MEMORY.
Pack Light
Carefully estimate how much clothing, toiletries, footwear etc, you will need. Just pack the essentials and leave extra stuff behind. Do not pack your whole closet. Many people have a tendency to do this. But do take note lesser baggage means lesser stuff to worry about and it will surely be easier to move around.
Eat Before You Go
If you're getting on a 6 hour bus ride or taking an 8 hour flight on a budget airline with no complimentary meals, eat a heavy meal before your trip and pack some snacks to nibble along the way. (For flights longer than 4 hours, it's best to add-on a meal when booking your flight tickets).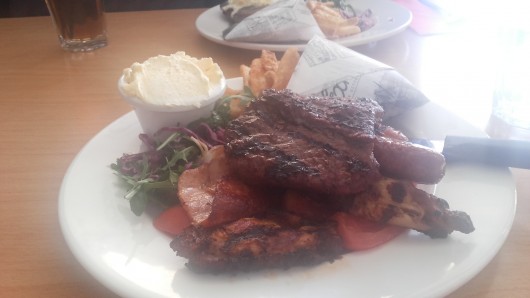 Invest on Extra Batteries
Wherever you are going, it's worthwhile to invest on extra batteries for your gadgets particularly for your camera. You won't regret it and it helps to avoid frustrating scenarios like when your battery runs out just as you were posing with Shrek at Universal Studios.
Pack Personal Toiletries
If you are a budget traveller like me, be aware that backpacker hotels usually do not provide toiletries, or sometimes they do, but just the basic. But, whether provided or not, I recommend that you bring your own. Same goes with towels.
Be Ready for Rain or Shine
Check the weather using mobile apps like GO Weather or Accuweather. Whether it rains or shines, it's good to have a folding umbrella handy for those unpredictable rain showers and thunderstorms. Bring sunblock for long walks under the sun and always wear comfortable flat shoes that can dry easily in case they get wet.
Travel Deals
Subscribe to airline newsletters & LIKE their social network pages. Airlines often announce their seat sales in advance to their subscribers via email or through social media. Subscribe to their mailing list and get the news ahead of everyone else. This will give you a better chance of getting the best fare that suits your budget.
Google Maps
Install it on your phone, it's free. It takes some getting used to but it's a big help in navigating your way around the city. You will also need data connection so do a little research and get a local prepaid sim card with some data allocation. Find the cheapest package that's just enough for the duration of your trip.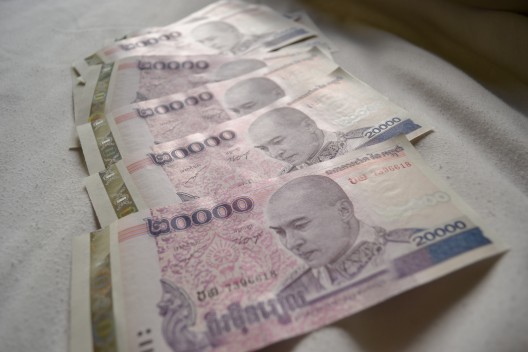 Money Matters
If you will be away from home for more than a week, carry some cash with you but keep the rest in the bank. I personally think it's safer that way. I'm not comfortable carrying a lot of money when I travel. But make sure you inform your local bank about your travel plans so that they will release any hold on atm transactions done overseas.
I once tried to make an atm withdrawal overseas but I couldn't. Luckily I had enough money with me. Back home, I inquired at the bank about the incident. They said that for my savings account I needed to notify them beforehand. Also, ask your bank about international bank to bank charges.
If you're a frequent traveler you may want to open an international account instead. Ask your bank about international accounts where you can deposit and safely keep your travel fund for your trips. This will save you the trouble of having to repeatedly ask your bank to release any hold on overseas atm transactions.  (Again, remember to ask about international transaction charges). Also, it's important to note that the maintaining balance for this type of accounts may be slightly higher than a regular savings account. But, it will be very useful for a frequent traveler.
Outlet Extensions and Universal Adapters
I have stayed at many backpacker inns and it's not unusual for these hostels to install just one outlet in each room. At the end of the day you couldn't use your laptop while charging your batteries at the same time. To avoid this inconvenience always have a lightweight outlet extension in your packing list. In addition, bring a universal adapter if you're going overseas, you never know what the outlets look like in the country you are visiting.
Canvass & Haggle
Always haggle when you go souvenir shopping. Vendors especially in street markets are accustomed to tourists that haggle. They're almost always amenable to giving discounts especially if you are purchasing more than one item. Also, take your time, walk around and compare prices from one stall to another. The last thing you want to experience is to buy an item at one stall just to realize you could have bought it much cheaper at the next stall.
Invest on a Durable Selfie Stick
Before, I was quite shy about using selfie sticks especially because some people tend to watch as you strike a pose. But if you travel alone often you'll get used to it and find it a very convenient tool to get yourself in the picture without having to stop someone on the street. That said, invest on a durable and sturdy selfie stick that may cost a bit more but will last much longer than a $3.00 selfie stick which will likely break after a few uses.
If you have a tip or idea which you'd like to share, please do leave a comment below. Thanks!!
Check out these other great Philippine travel guides.
Like, Share and Spread the Love!!