Universal Studios SG in a Nutshell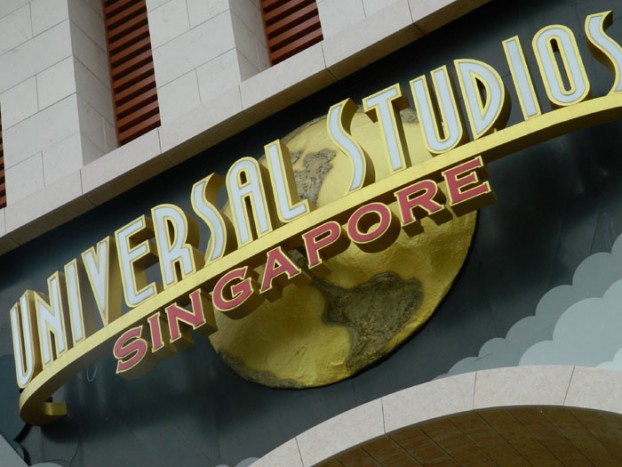 So you've booked the big trip and now you attempt to squeeze into your itinerary the countless tourist spots in the most cosmopolitan and dynamic city in South East Asia that is Singapore. It can be overwhelming when you have limited time and money. Here's a tip to ease your pre-travel stress, for your Day 1 just head-off to Universal Studios.
You can't go wrong with this Hollywood themed park. Anyone from 5 to 90 years old will have a blast. Of all the attractions in Sentosa this was my favorite. For a one day pass, you get unlimited entry to all of the rides and shows inside the park. It's a far better deal compared to other attractions in Sentosa where you pay per ride.
Here are some fun stuff you can see and do in the park:
Meet the Transformers
One of the newer attractions is the Transformers indoor 3D ride where you get to watch an exhilarating battle between Autobots and Decepticons while your coaster jolts back and forth. Hold on tight though because it can get rough.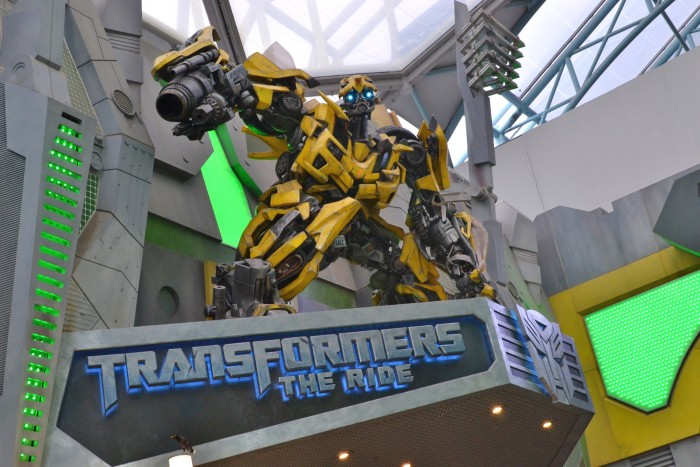 Battle Star Galactica 
Battle Star Galactica is a dual tracked roller coaster with a Human versus Aliens theme. The Blue track has seats hanging overhead so your feet just hang. The Red Track on the other hand, has a traditional roller coaster design. It's more enclosed and may look more comfortable. But looks can be deceiving and after riding on both I felt the Red Track was a lot scarier.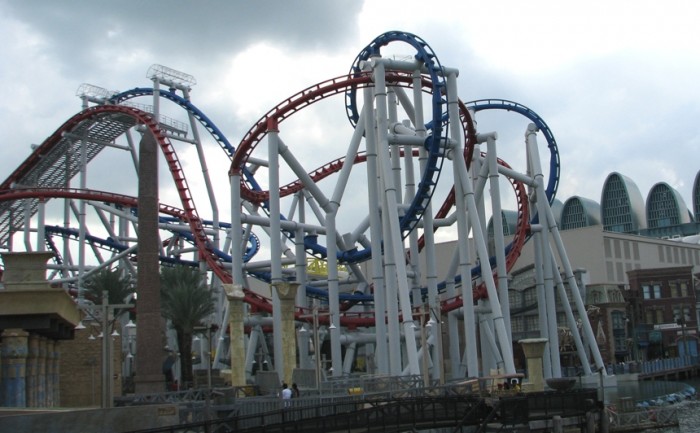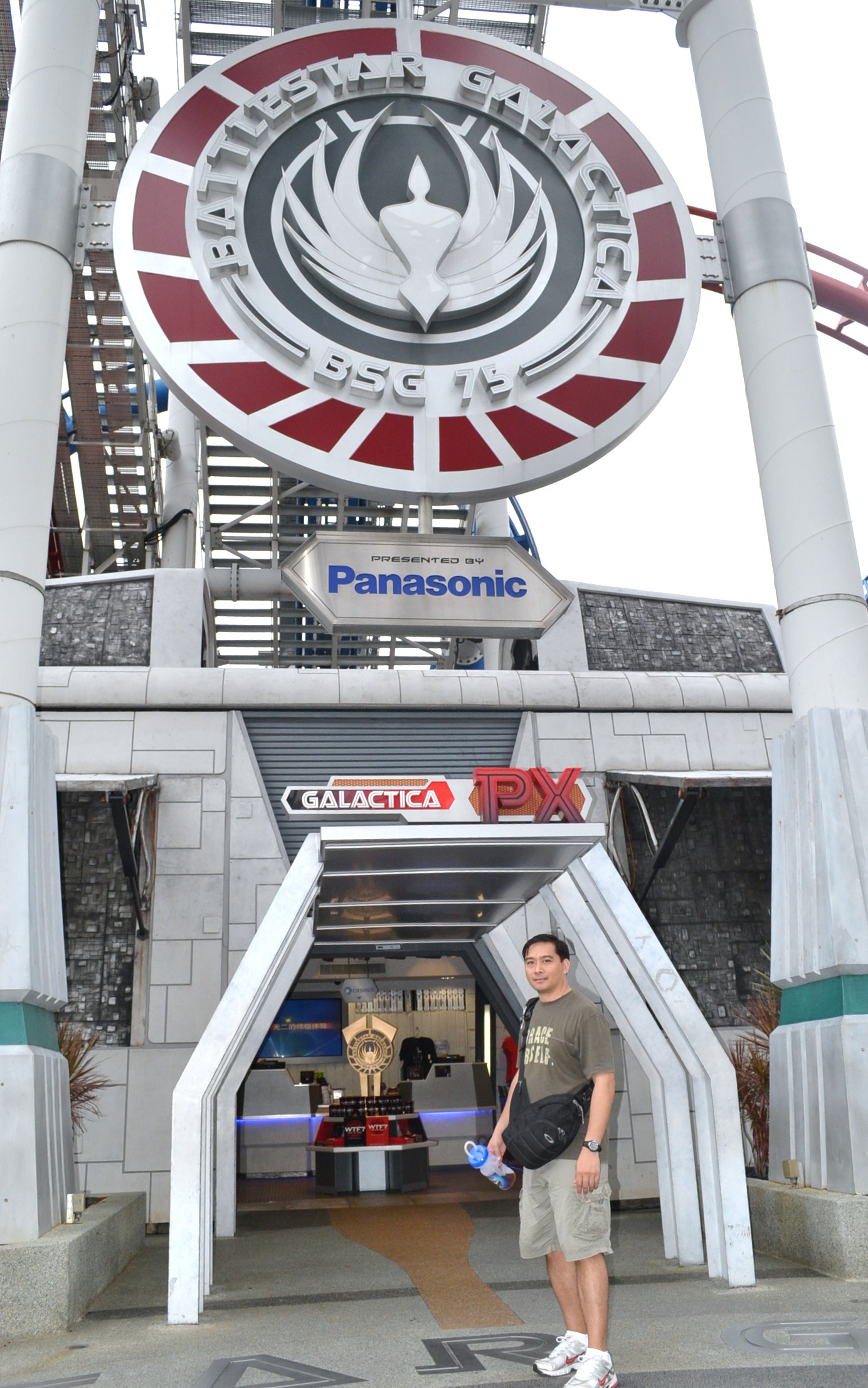 Far Far Away 
Walk into Shrek's fairy tale world and you just might bump into him or Puss in Boots, Donkey or Pinocchio. There are no big rides inside Far Far Away. Inside the castle you can watch a short 3D animated film. While outside the castle, click away since any angle of the fairytale town is picture perfect.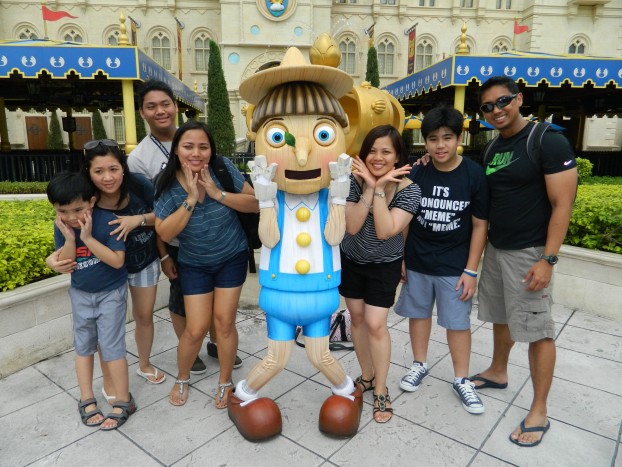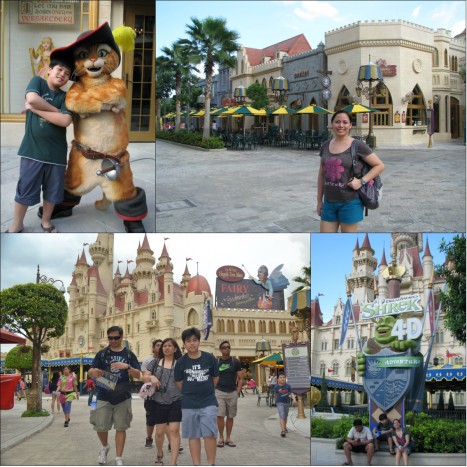 Water World
You can't possibly leave this attraction dry. The Water world attraction is based on the 1995 Kevin Costner blockbuster film. The show involves, a lot of water, amazing action stunts, cool pyrotechnics and a crew of performers determined to spray as much water on every single person in the audience. It's a lot of fun but if you don't want to be a victim of water guns and water buckets seat at the back row.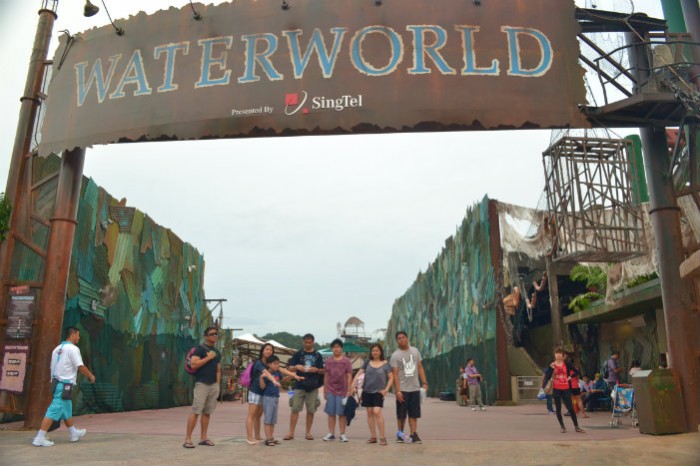 The Mummy
The Mummy attraction was my favorite. A piece of ancient Egypt in the midst of modern Singapore. Mythical creatures and characters from the movie will typically parade around this area. While inside the Mummy's tomb you can enjoy an indoor roller coaster and get a glimpse of the mummy's secret quarters.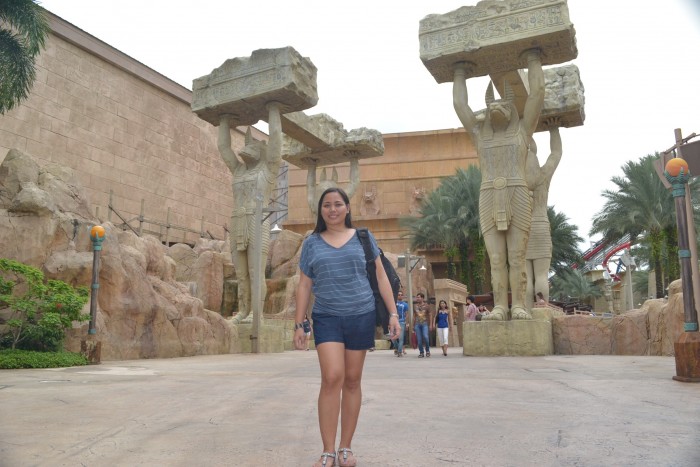 The Lost World
The Jurassic Park legacy lives on at this attraction. There are a number of rides to choose from but the best one is the Jurassic Park Rapids Adventure where passengers experience a synchronized emergency situation just like in the movies, the dinosaurs overrun the park. Scary? yes, splashy? definitely.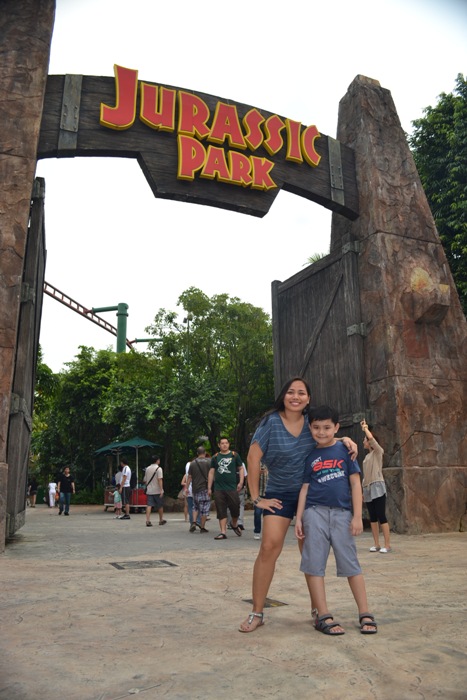 Madagascar
A treat for the kids. The Madagascar attraction is a fun boat ride weaving through an indoor river, kids get to see the film's stars Alex, Marty, Melman, Gloria and other characters who appear sporadically on the sidelines. No screaming or splashing, just simple kiddy fun.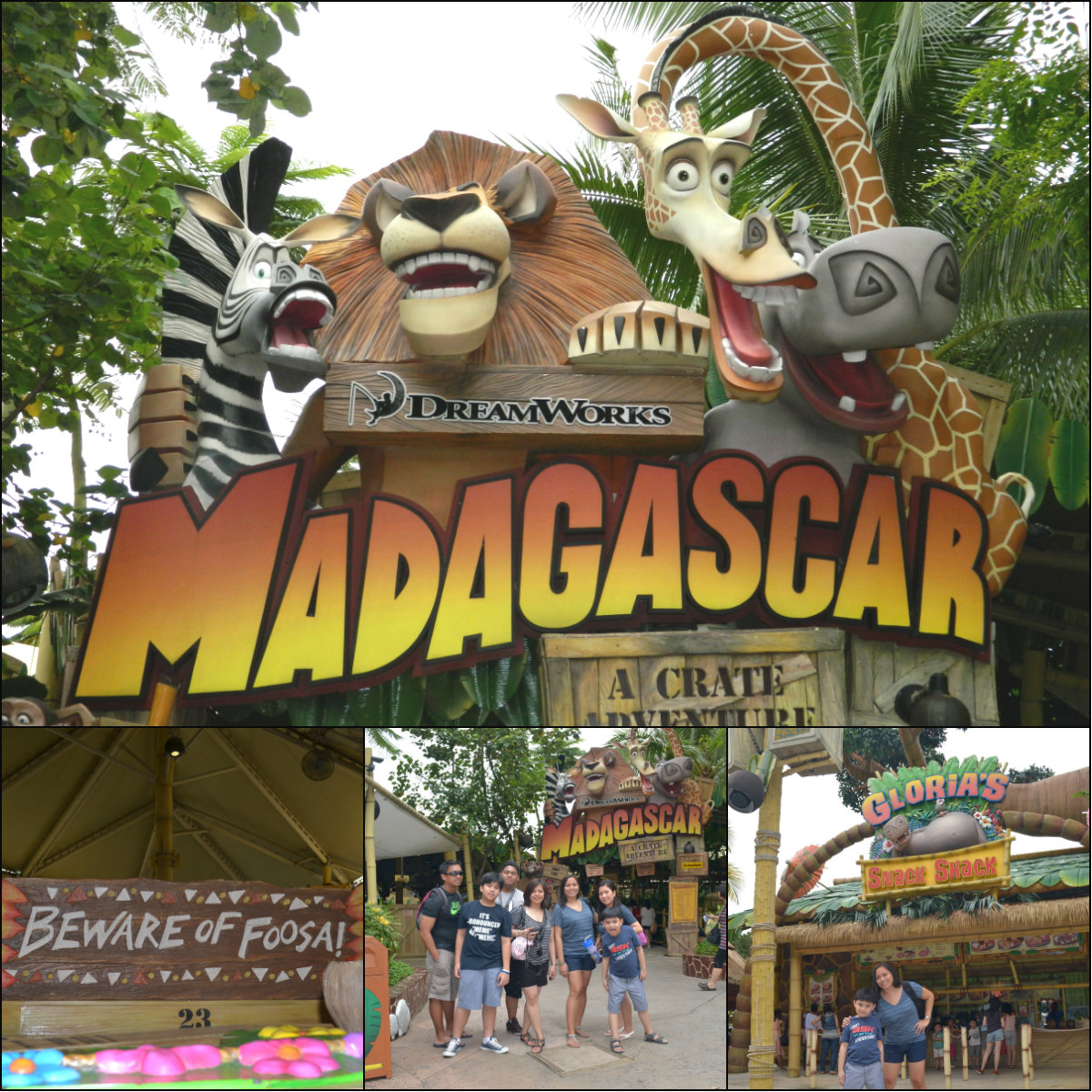 Around the park there are public performances like the Beach Boys concert which you might chance upon while having lunch at the 60s café. Other shows we saw were the "Monsters Live" or the amazing "Lights Camera, Action" simulation at the Steven Spielberg Studio.
There are schedules so make sure you get a flyer at the entrance to review as you go along. A day goes by quickly at Universal Studios so try to be there early. Take note, the staff starts sweeping guests out of the park by nightfall and hopefully you've seen everything by then. Have Fun!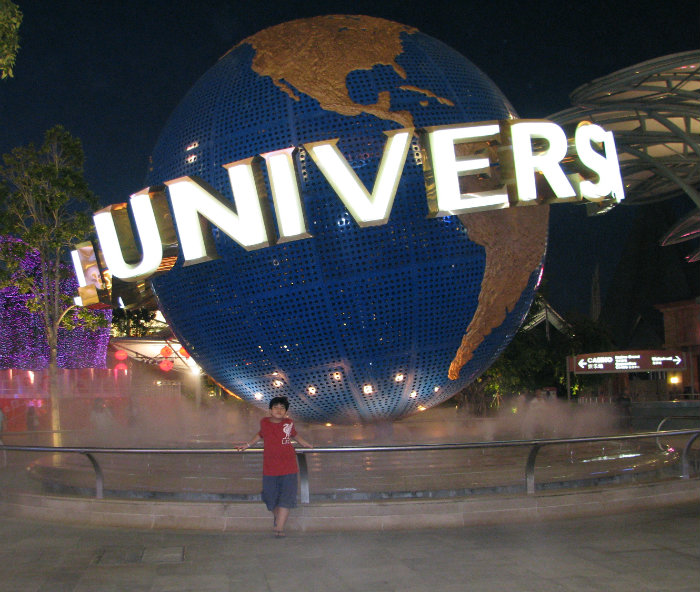 Feel free to like & share this article with the links below. Cheers!
Like, Share and Spread the Love!!