What to See at the Serene Coastal Town of Barry Island
In winter, sunshine in the UK is extremely rare, so when you wake up to a clear blue sky, it's a really sweet thing. On one of those rare and perfect days, my sister, my niece and I head off to a charming coastal haven called Barry Island.
Barry Island was one of the most attractive places I've seen in Southern Wales. Though surprisingly, prior to our trip I found very few articles and reviews about it online. It isn't an actual island. Rather, a peninsula that forms a large part of the town of Barry. Coming from Cardiff City, it only took 30 minutes by train to get there.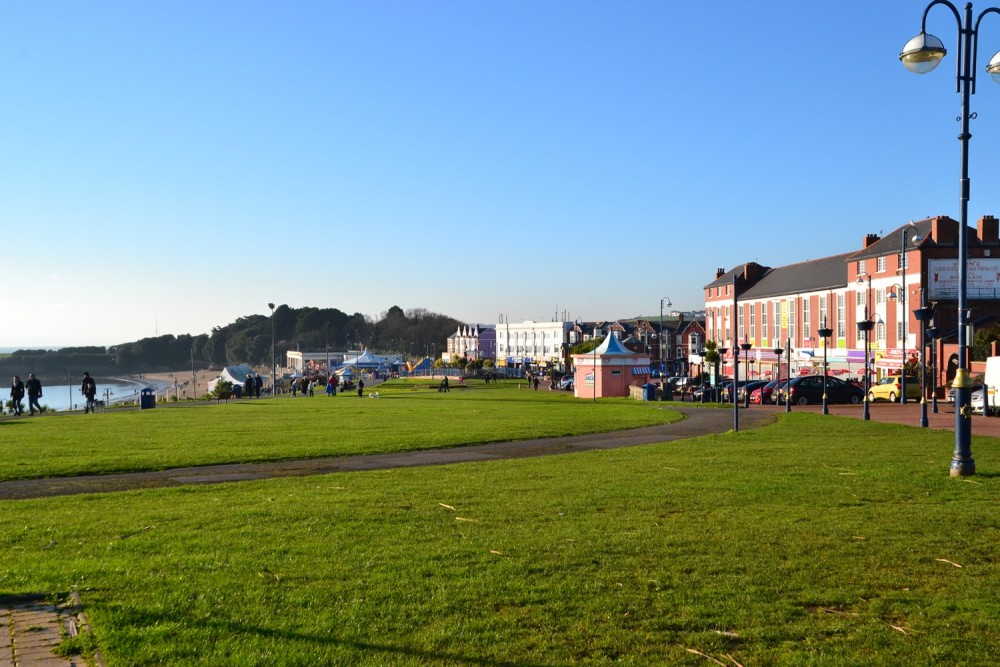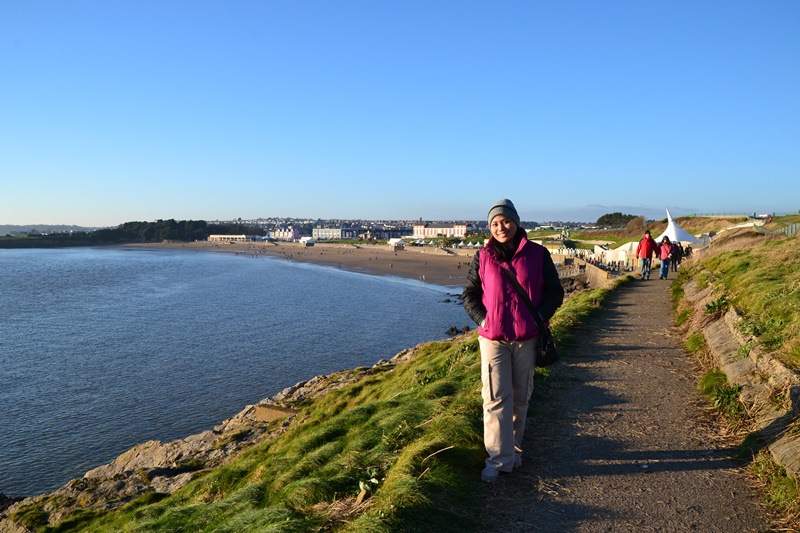 After some research I learned that the town of Barry gained popularity because of the Barry Island Pleasure Park. A seaside amusement park conceptualized as far back as the year 1890. It was developed over the decades and in time brought in a constant surge of tourists to the town. However, in recent years corporate restructures and changes in ownership had led to the park's decline and eventually it was shut down sometime in 2014.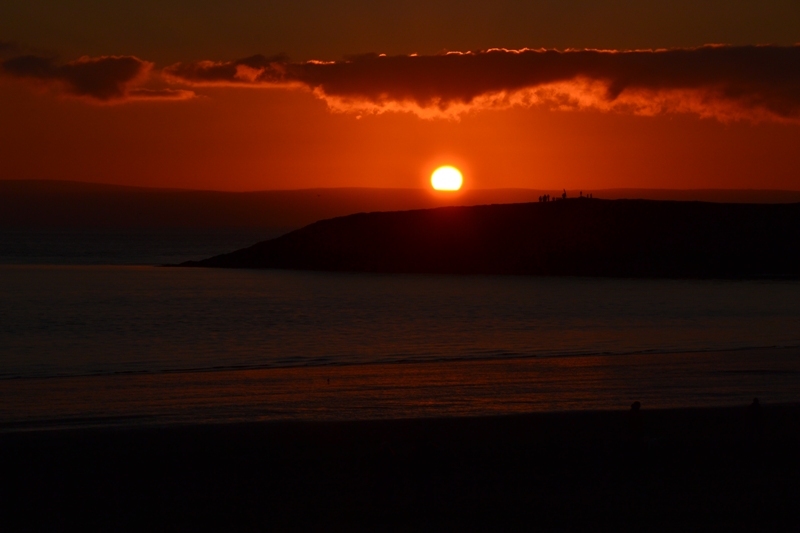 Photography by Iza Sanchez
In a few steps from the train station you will immediately see the not so welcoming sight of the newly demolished pleasure park. But, don't be disheartened. As soon as you walk around the block you'll see the breathtaking sight of the ocean which will make your trip to this hidden haven well worth it.
My day at Barry Island was a day of firsts. First visit to a coastal English town, first taste of the traditional British fish and chips, first ride on a rather clunky Arriva train which might have been as old as the queen herself; and first time to wear 3 layers of clothing to the beach on a bright and sunny day.
My sister had taken extreme measures to ensure I was warm enough and for good reason. In winter, despite the sunshine it still gets terribly cold, especially in an open area like that. Nonetheless, it was a perfect day for a lazy walk along the new promenade that stretched from one end of the peninsula to the other.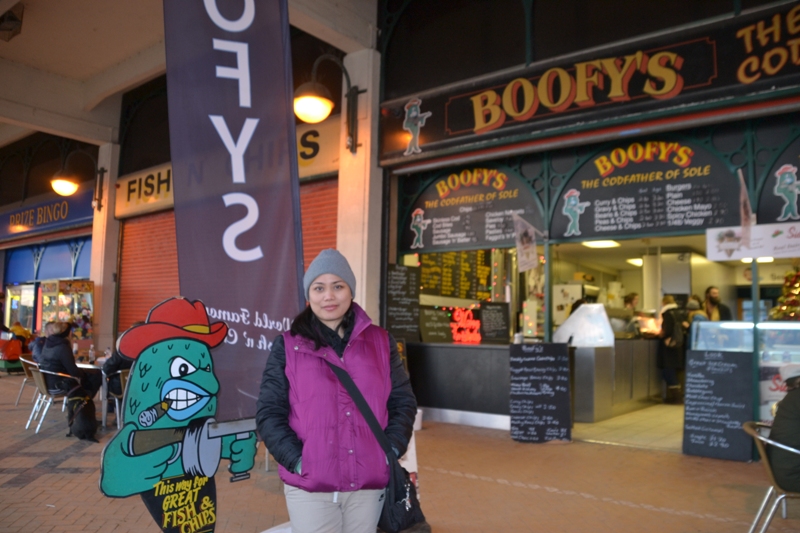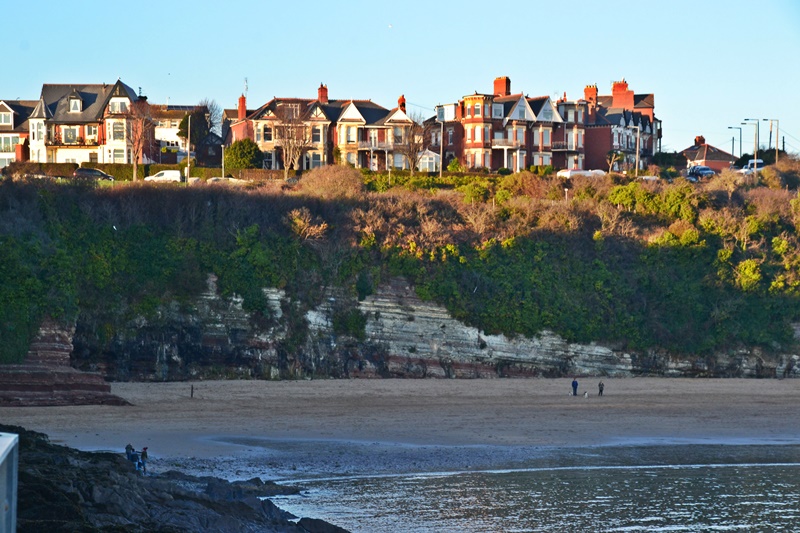 Some upscale communities can be seen not far from the coastline. On that day, many residents and some visitors like us spent a pleasant day having coffee, playing with their children and walking their dogs. Swimming was definitely off anyone's agenda, except for some of the furry beachgoers.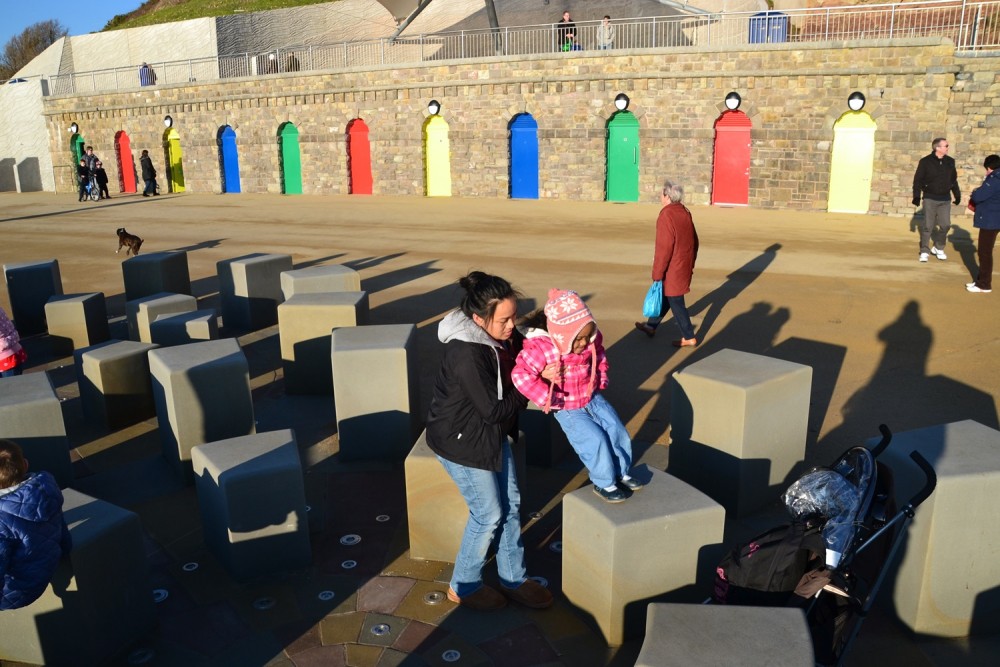 The beach was about 1 to 2 kilometers long. The promenade led up to a hill on either side of the coast. There were cafes and small shops on one end, and on the other a playground with a wall climbing area for kids, which some adults couldn't resist.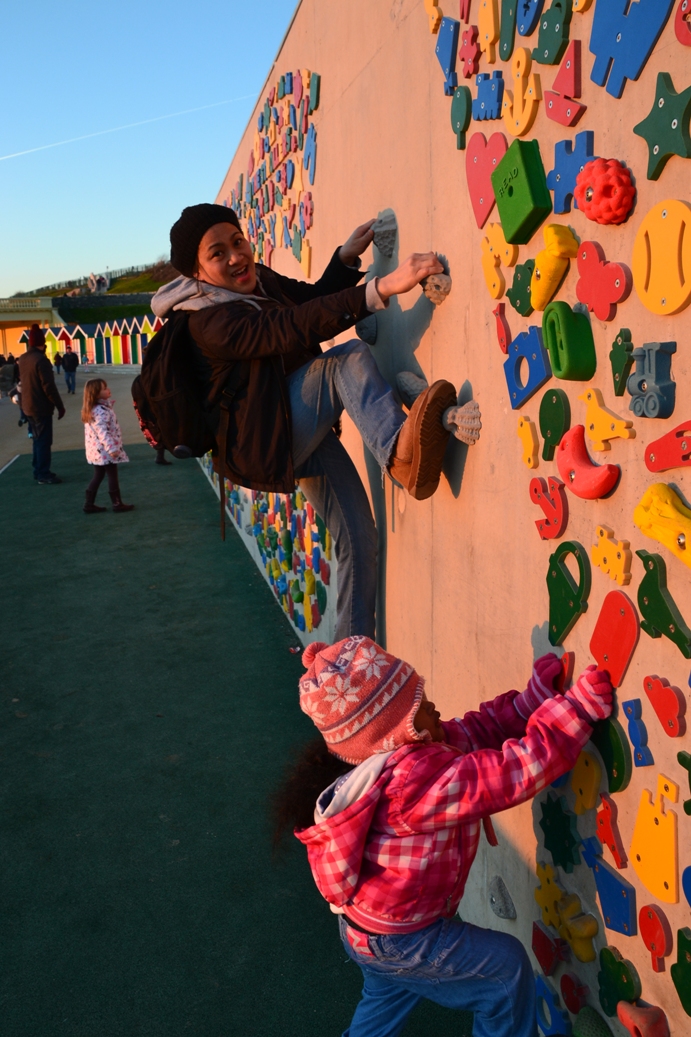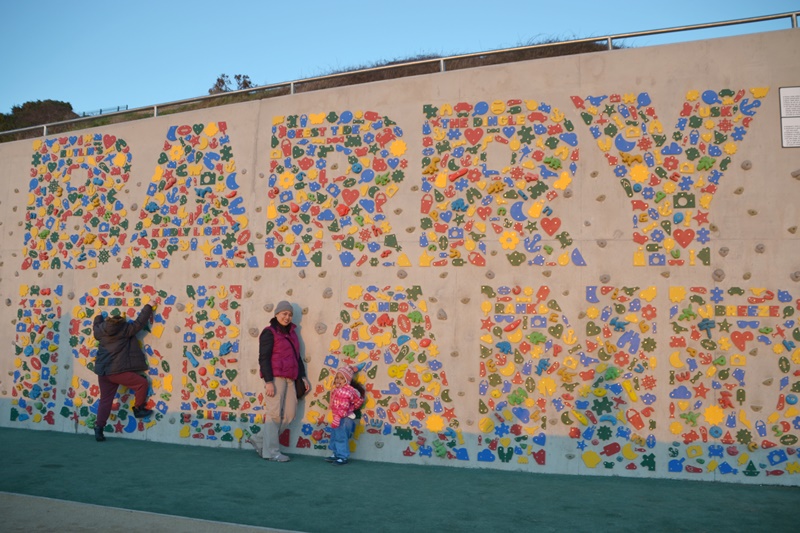 Coming from a country where the sun rises and sets at pretty much the same time throughout the year, the short days of winter was another first for me. We arrived at Barry Island around noon and since it starts to get dark by 4:00 PM, our time there was limited to exploring the main beach and the west side of the peninsula.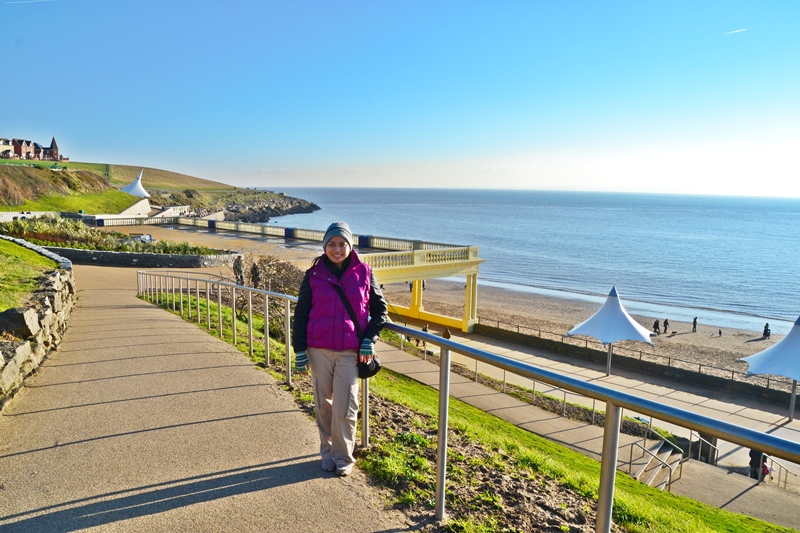 We followed a paved pathway that went uphill which surprisingly had no railings even at the highest point. Quite unsettling, but the view from that point was fantastic. The path led to a small cove. There we spent a few minutes at the quiet beach where I imagined kids building sand castles and playing with their dogs while their parents lay sprawled on beach towels in summertime.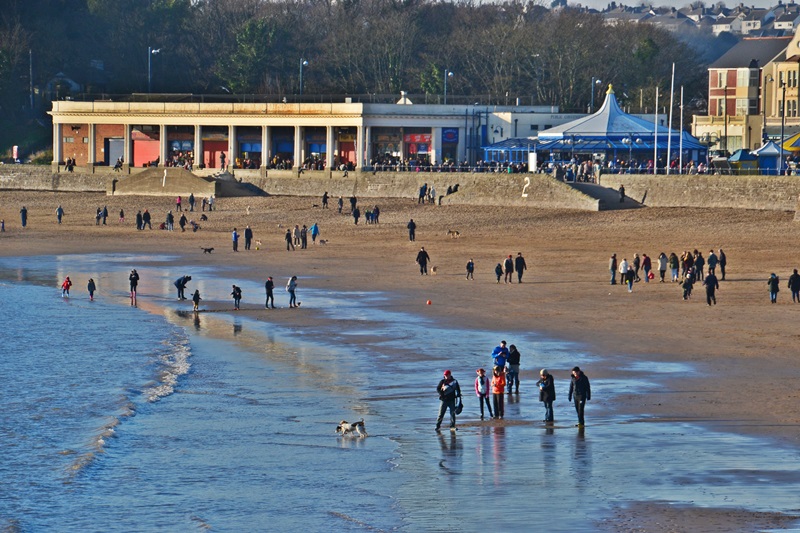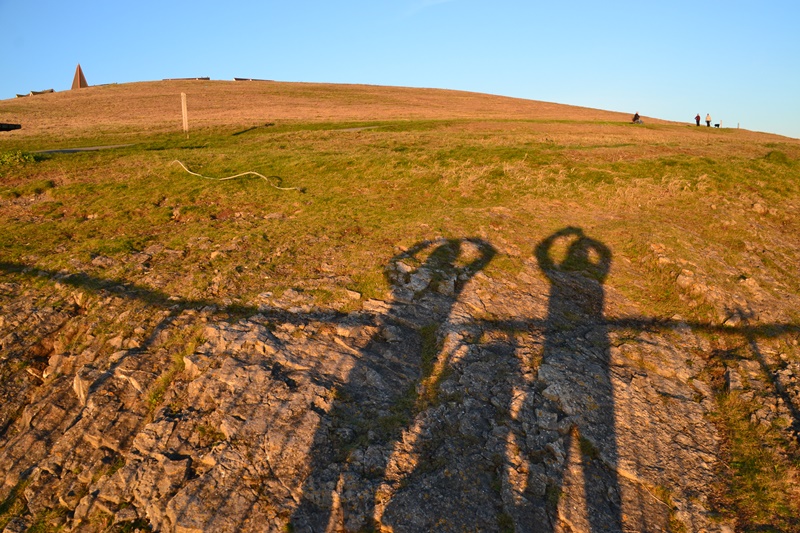 Getting to Barry Island was easy and fairly cheap, it cost only 5.00 pounds from Cardiff compared to 40.00 to 50.00 pound train fares to cities like London or Oxford. Barry Island isn't exactly unheard of, there are quite a few articles and videos about it conveniently available online. Still, I wonder about how all the hype not too long ago about such a place, has so quickly died down. So I was really glad to see it and be able to scrap it off my places to see list.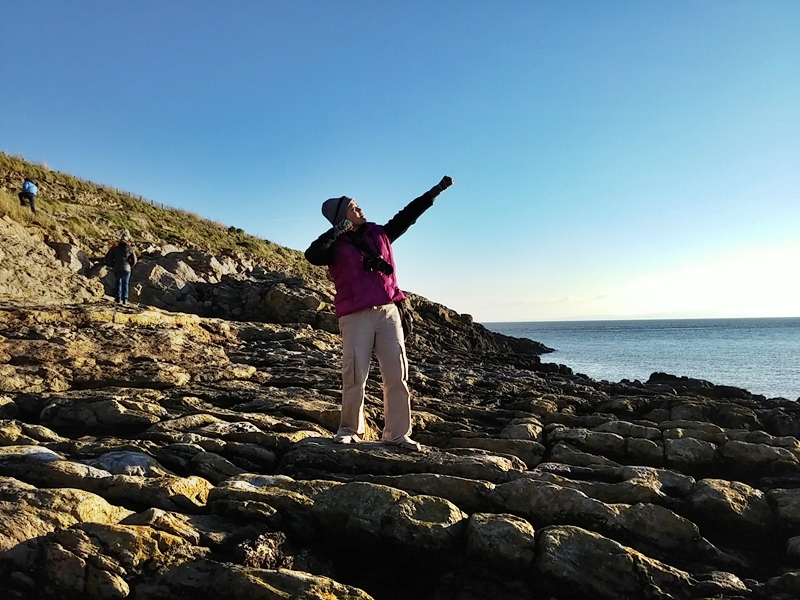 Come to think of it, despite its decline a beautiful place like Barry Island can always benefit from having lesser crowds and scaled down commercialization; and perhaps it will be better off the next few years, just the way it is, sitting in silent splendor on a little corner of the Welsh coast.
Follow this link to watch my Barry Island video.
Check out more amazing attractions in Britain here – Caerphilly Castle or the iconic Stonehenge. 
Photography by Iza Sanchez © Take the Travel 2017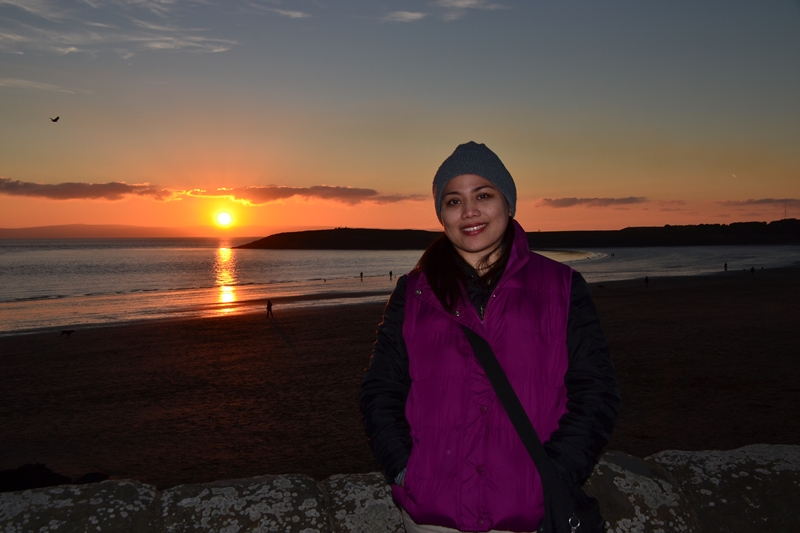 A perfect sunset at Barry Island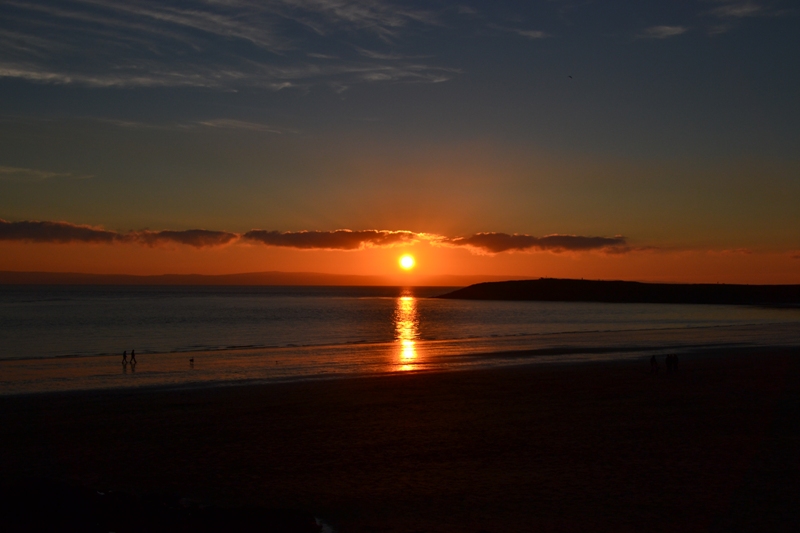 If you enjoyed reading this article please like and share it with the links below. Thanks!
Like, Share and Spread the Love!!