Where to Go for the Ultimate Thai Getaway
Thailand has long been on the bucket lists of many budding travellers, what with its promise of beautiful nature and a wealth of things to do. If you're looking for inspiration in deciding where to go, look no further – here are just some of the potential destinations for the ultimate Thai getaway.
Bangkok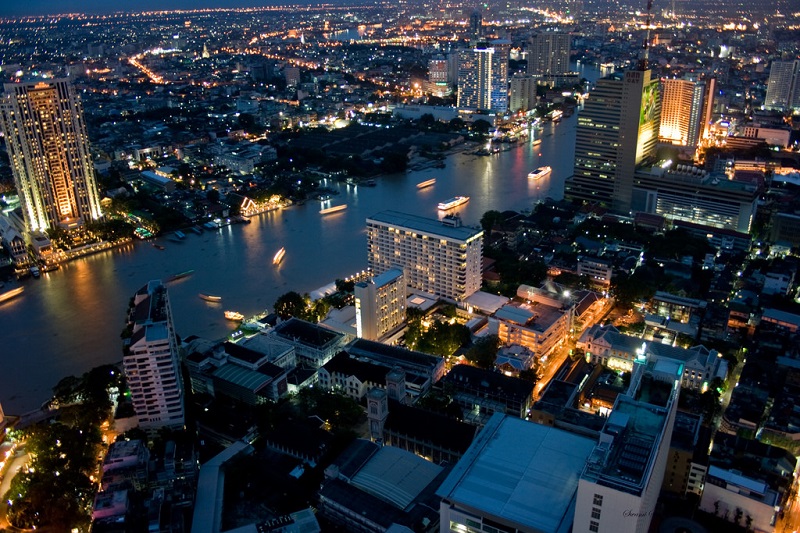 Photo via flickr by Swami Stream
It wouldn't make sense to visit Thailand without at least passing through its capital city. Bangkok is home to a vibrant and bustling community, rich in culture and history with an abundance of incredible sights and places to explore. Through the centre of the city runs the Chao Phraya River, arguably the hub of it all, where you'll find floating marketplaces alongside tourist-heavy river cruises.
Whatever you're looking for from your Thai trip, you'll find it in Bangkok. For an insight into the history of both the city and the country as a whole, head to the majestic Grand Palace where the royals once resided. Next door is Wat Pho, where you'll find the renowned Golden Buddha. And be sure to stroll down Khao San Road, labelled by some as the "backpacker capital of the world".
Phuket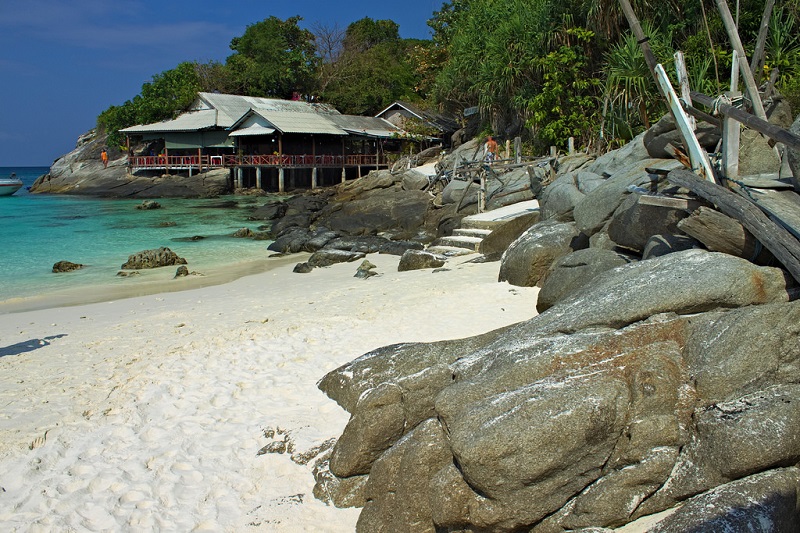 Photo via flickr by Nicolas Vollmer
Being the largest island in the country, Phuket is understandably popular with tourists and locals alike. Don't let it put you off, though – it's still a tropical haven, retaining its unrefined natural beauty over the years. You'll see it for yourself as you lay back upon the sands of one of its many beaches, where turquoise waters lap gently at the shore in front of flourishing palm trees and forestry.
There's a laidback vibe flowing throughout Phuket, and it's reflected in the surroundings. Consider visiting the Old Town, preserved in history as it was built during a boom when metal was a valuable commodity. In the evenings, either head to the Night Market to browse the quirky stalls, or let your hair down upon the energetic Bangla Road.
Chiang Mai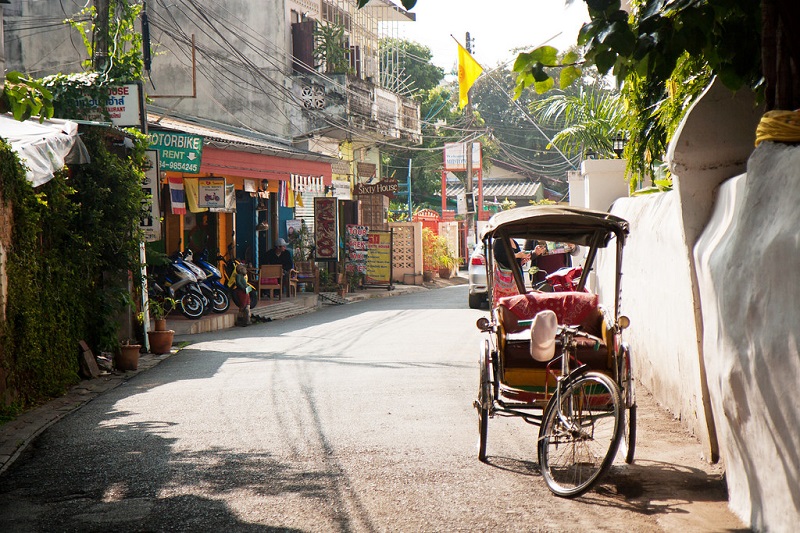 Photo via flickr by Andrea Schaffer
Although Chiang Mai is slowly gaining the attention of adventurous travellers, it's still secluded enough for you to soak up the fun alone. There's a wealth of eccentric activities on offer here in the city, and it's up to you which path you take on your adventure. Are you courageous enough to attempt to eat a century egg, or would you rather unwind with a traditional Thai massage?
Whatever you're looking for, a visit to Chiang Mai will never be boring. There's simply too much to do and see, so much so that you'll find it hard to leave. Be sure to see some of the city's most gorgeous architecture – including the White Temple – as well as trying some of Thailand's more traditional activities, such as bathing elephants just outside of the city centre.
Koh Phangan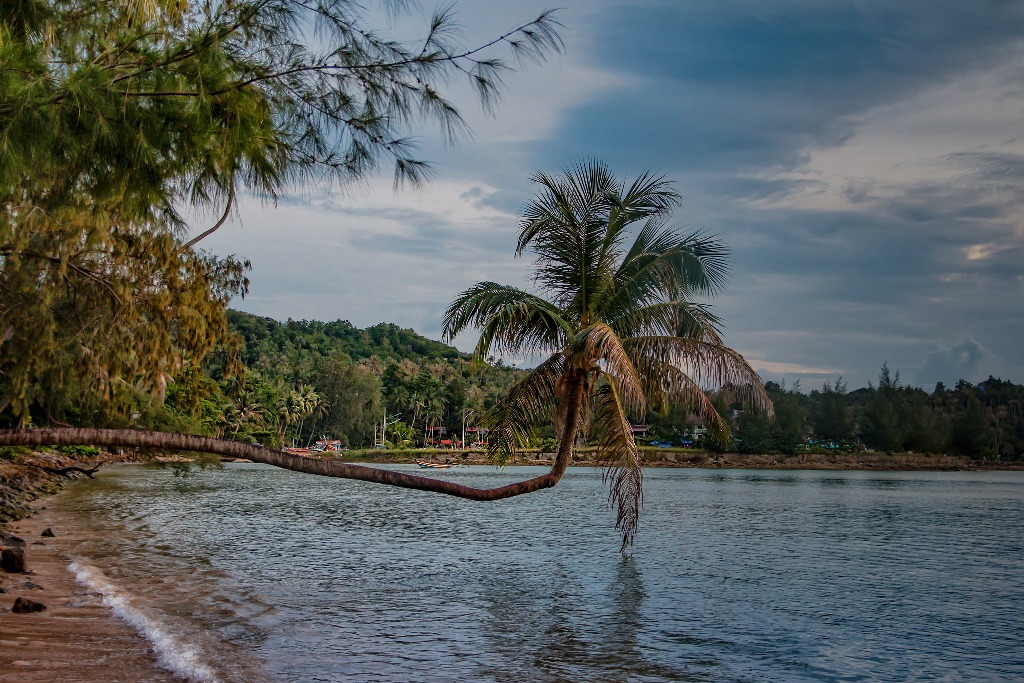 Photo via flickr by Jutta M. Jenning
If you're planning on visiting Koh Phangan, it's likely for one reason only – the Full Moon Party. Every month, thousands of travellers and locals flock to the island's beaches in order to party through the night under a full moon, complete with music, drinking, fire dancing and UV paint. If in Thailand at the right time, you really shouldn't miss out on one of the world's biggest parties.
But the Full Moon Party isn't the only reason you should visit the island. The beaches here on Koh Phangan are spectacular – head to the secluded Chaloklum Beach for perhaps the best example. And consider joining one of the boat trips, where you'll be able to stop off for a spot of hiking, kayaking and diving into the island's sparkling waters.
Krabi
Photo via flickr by Nicolas Vollmer
For what is perhaps Thailand's best example of natural beauty, head to Krabi. It's becoming much easier to reach the city, with flights now heading there directly, so there's no excuse to miss out. The province is expansive and overflowing with beautiful sights and spots that are renowned for their wondrous quality.
For a chance to escape the world, head to Railay Beach. It does get busy but never loses its feel of complete seclusion from society, and you'll be left with just the stretching sands, limestone cliffs and serene waters to explore. And don't miss Thung Taeo National Park, where you can immerse yourself in the naturally warm and clear Crystal Lagoon.
Like, Share and Spread the Love!!