4 Fantastic Beach Destinations Way Cheaper than Boracay
Boracay is a leading beach destination in the Philippines widely known for its white-sand beaches, 24/7 parties, and posh resorts. The island draws in roughly 1.5 million local and foreign visitors annually, and in the peak season tour operators are swamped with bookings for Boracay packages more than any other Philippine destination.
Yet, while Boracay is every traveler's tropical idyll, it does have a few drawbacks. For the most part, it is costly and quite touristy. Propitiously, the Philippines with its myriad of islands offers plenty, affordable alternatives to Boracay. Discover the destinations below for amazing getaways that won't break the bank.
Laiya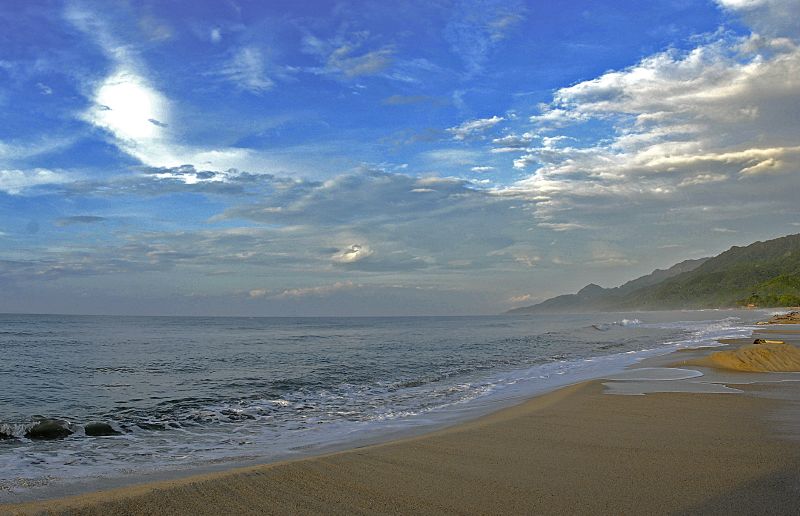 Photo via flickr by georgereyes
Laiya is a coastal town in San Juan, Batangas. It's a great destination for those traveling on the cheap because there are many low-cost lodgings along its beaches, and round-trip transportation costs are minimal. For tourists commuting from Manila and nearby cities, a budget of ₱400 to ₱500 should suffice. The best white-sand beaches in eastern Batangas can be found in Laiya. The site is popular for water sports like, kayaking, jet skiing, and boating.
Getting There
The distance between Manila and Laiya is around 140 kilometers. Traveling there by car or by bus takes 3-4 hours. By public transport travelers can take an ALPS bus in Cubao, Edsa to San Juan, Batangas, then take a jeepney to Laiya.
Pagudpud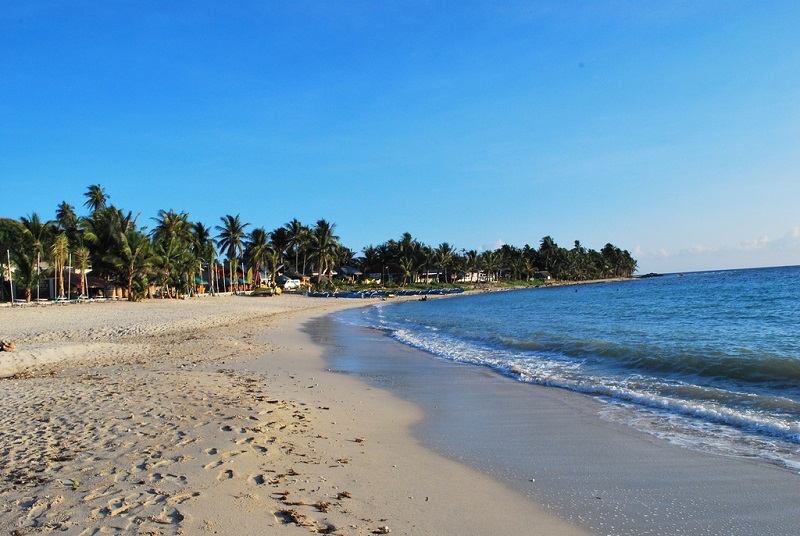 Photo via flickr by ernettej
Pagudpud is a seaside community located on the northern tip of Luzon famous for its ecological and historical attractions. Saud Beach is Pagudpud's premier beach destination. The locals call it the Boracay of the north. Pagudpud is also a jump-off point to a range of attractions in the region including, the Bangui Windmills, Burgos Lighthouse, Kapurpurawan Rocks, Maira-Ira Beach, and the Patapat Viaduct.
Getting There 
From Manila it takes 10-12 hours by car or by bus to reach Pagudpud. Partas and Florida bus lines offer daily trips from Cubao, Edsa to Laoag City. One-way fares cost ₱800. At Laoag City travelers can take a mini-bus bound for Claveria and then get off at Pagudpud. Travel time is roughly 1.5 hours.
Traveling by plane is the quickest way to Pagudpud. Cebu Pacific and PAL Express link Manila to Laoag Airport which is the closest airport to Pagudupud. The flight is about one hour. From Laoag Airport, travelers can take a tricycle to the city and likewise, ride a mini-bus bound for Claveria. Laoag City is around 77 kilometers or 1.5 hours away from Pagudpud.
Katungkulan Beach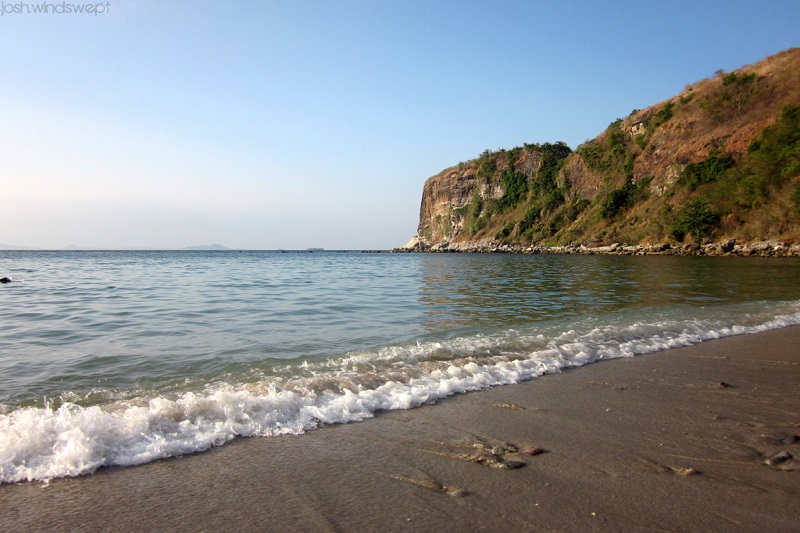 Photo via flickr by joshwept
Katungkulan Beach is a small but picturesque retreat tucked away in a quiet corner of Ternate, Cavite. The beach is located inside a marine base. Nonetheless, civilians are welcome to visit. The admission fee per person is ₱100 for day trips and ₱200 for overnight stays. Camping is allowed on the beach. Alternatively, visitors can rent rooms for ₱800 per night at Katungkulan Beach Resort.
Getting There
Katungkulan Beach is only 73 kilometers or 2.5 hours away from Manila by car. Traveling there in a private vehicle is the most convenient option because public utility vehicles are not allowed beyond the camp's gates. On the other hand, travelers from Manila can still get there by bus. Saulog Lines offers daily trips from Baclaran, Pasay to Ternate, Cavite. The fare costs ₱85 one-way. From Ternate terminal, jeepneys can be rented for ₱500 one-way. Jeepneys can take visitors up to the camp's gates and from there it's a 2-kilometer walk to Katungkulan Beach.
Tingloy Island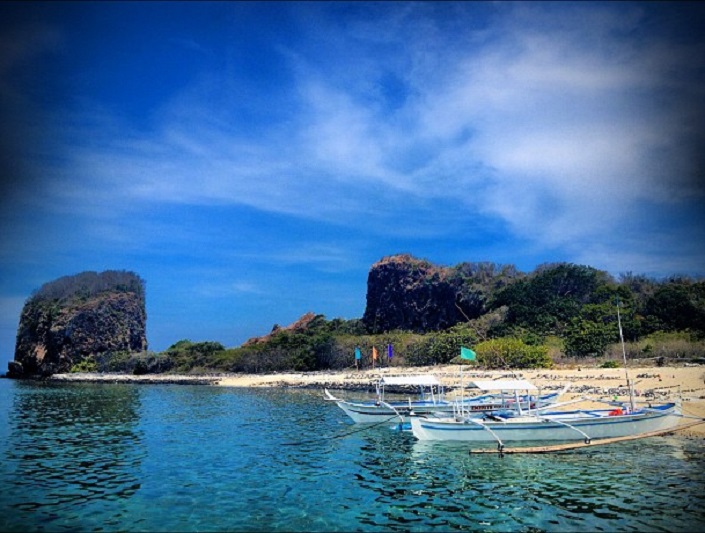 Photo via flickr by Kat Javier
Tingloy Island is a tropical sanctuary 14 kilometers off the southern coast of Mabini, Batangas. Once an off-the-beaten-path destination, Tingloy is steadily becoming a bustling tourist hub because of its scenic beaches, the most popular ones are Sepoc and Masasa Beach. Despite its isolation, Tingloy is home to 18,000 seaside dwellers, and there are 15 baranggays on the island. Most overnight visitors bunk at homestays in baranggays close to the beaches. There are no hotels in Masasa and Sepoc Beach, and Sepoc Beach can only be accessed by boat.
Getting There
Many bus lines ply the Manila-Batangas route from Cubao, Edsa and near Buendia-LRT station in Pasay. Travel time is around 2-3 hours depending on a bus' route. Buses with a CALABARZON signage are the fastest because they bypass many towns en route to Batangas City. Fares cost around ₱160 one-way. Travelers should get off at the Grand Terminal in Batangas and then ride a jeepney to Anilao or Talaga Port. The trip to the ports is around 40 minutes and the fare costs ₱40. Anilao and Talaga ports are used alternately depending on weather conditions. From either port, the boat trip to Tingloy Island is about 45 minutes and the fare per person costs ₱80. Alternatively, boats can be privately hired for day tours, but boat rentals to Tingloy are notoriously steep. From Tingloy port, travelers can take a tricycle to their homestay then trek to the beaches.
If you found this article useful please pass it on.
Like, Share and Spread the Love!!