Destination Guide: Hong Kong City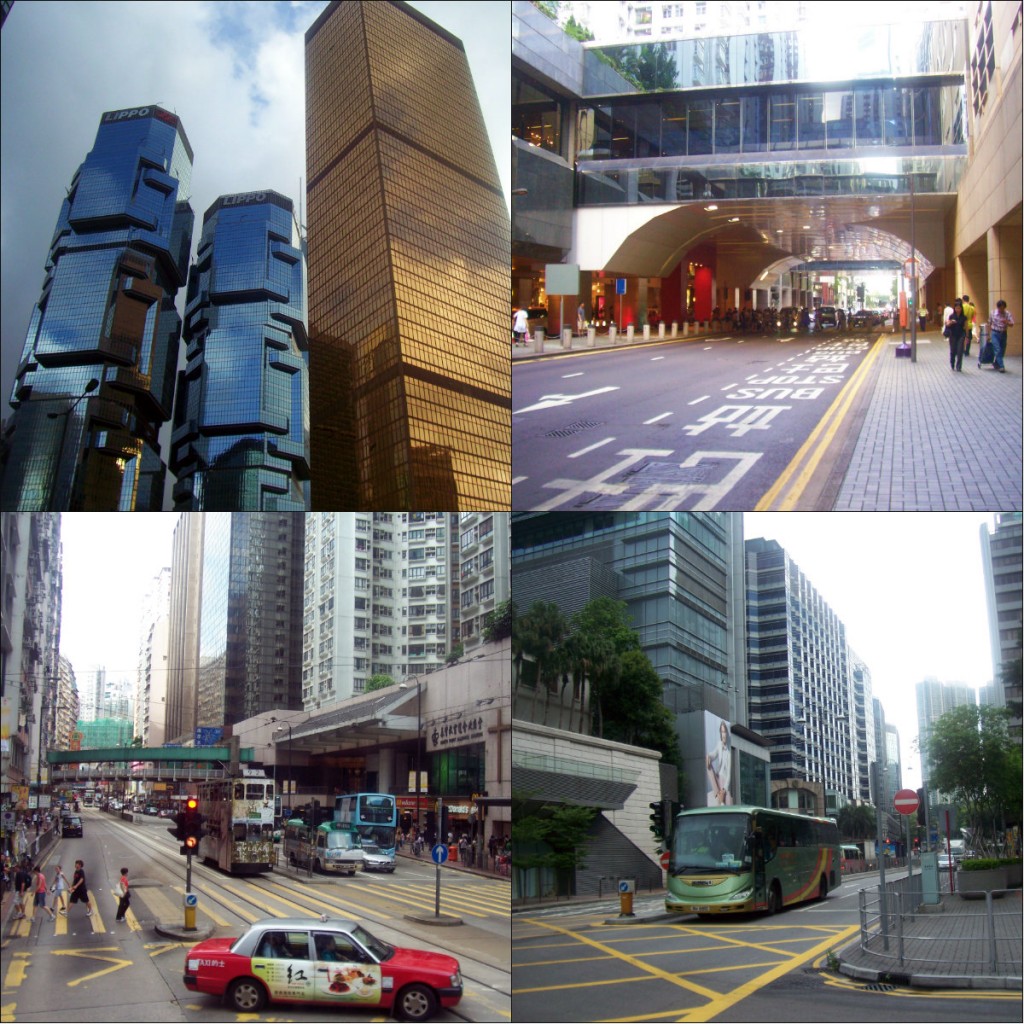 Hong Kong is a beautiful, historical city in Southern China. Despite being a former British colony for several decades, Chinese culture and tradition is still very much in tact in Hong Kong. An essential factor in its history was its location which linked east and west trading. This allowed Hong Kong to develop into a center for international trade and now it is a very cosmopolitan city with people of every race and background defining what is present day Hong Kong.
The untiring crowds, vibrant lights, beautiful islands, countless shopping centers, odd food and cultural mix make Hong Kong a very exciting and intriguing place for any newcomer.
HOW I GOT THERE
Several Philippine carriers service the Manila-Hong Kong route, among them are the flagship carrier Philippine Airlines (PAL), Cebu Pacific Air and Zest Air. The flight takes approximately 1 hour and 30 minutes.
At the Hong Kong International Airport, I purchased the AIRPORT EXPRESS TRAVEL PASS, HK$250 – this card gives you 3-days of unlimited travel on the MTR and 1 ride on the Airport Express – (a train that will take you directly to the city in around 20 minutes), or  you can opt for the HK$350 Pass that includes a return trip on the Airport Express. In my case, I intended to take the bus on my return trip to the airport so I chose the single ticket. The card is exclusively for tourists. It also gives you unlimited travel for 72 hours on certain city buses (but most of the time I traveled on the MTR).
From the Airport Express I got off at the last station (Kowloon) and rode the free shuttle to Mongkok where my hotel was located. The shuttle's drop-off point at Mongkok was a bit far from my hotel so I took a cab from there. When you take a cab, always make sure the driver resets the meter.
TRANSPORTATION COSTS 
Airport Express Pass HK$250 – 3-day unlimited travel on MTR and city buses
Airport Express Pass HK$350 – 3-day unlimited travel on MTR and city buses. For more information on the territories covered by the unlimited bus travel, you can check this  link.
Cab Fare – approx HK$20 – HK$25 around the city – If you travel farther out, it will cost more.
Accommodation – I stayed at a backpacker hotel which had some good reviews. I booked a single room with shared bath at HK$270/night. (Note that rooms at backpackers are so incredibly small).
Bus A21 Fare – HK$33 – Bus A21 takes you from the airport to the city and vice versa. It has stops along Nathan Road in the Kowloon area.
Food – I usually ate at fastfood chains like Burger King because local Chinese restaurants rarely had menus with English translations. I particularly liked eating at a popular food chain called Café de Coral. You will likely see it all over the city. On a budget you can find meals at fastfood chains ranging from HK$25 to HK$35.
SIGHT-TIPS-COSTS
Disneyland Hong Kong – HK$539 (1 Day Pass, Adult Rate)
Ocean Park –HK$438 (Adult Rate)
Victoria Peak Tram – HK$65 (Return trip) HK$53 (Single)
Madame Tussaud Wax Museum – HK$150
Ngong Ping 360  – HK$110 (Cable Car suspended as of Jan 2017 for maintenance)
WHAT TO SEE, DO AND AVOID
Ladies Market – Ladies Market is located at Tung Choi Street. It's a bustling street market of all sorts of merchandise, from exotic Chinese herbs, to kitchenware, imitation Prada bags and Rolex watches or the Chinese version of the Swiss Army knife. You name it, they've got it. I spent a few hours cruising through the long stretch of stalls and watching other tourists haggle with the vendors. Always haggle, it's not unusual for vendors to mark up their prices. Be persistent and eventually you will meet halfway. Also, compare prices with other vendors so you can get the best deal.
Communication Challenges –  Surprisingly, despite several years under British governance, the English language is not commonly used in Hong Kong. In the city,  it's hard to simply place an order at a restaurant or ask for directions from the locals. However, at major tourist attractions the staff speak English quite well. So, it's advisable to ask for directions at your hotel reception and take a map with you when going around.
Lantau Attractions – Lantau is Hong Kong's biggest island. The airport and other attractions are located on this island. It is far out from the city, so to save time check your itinerary for attractions you want to visit in this area and schedule them all in one day. Two popular attractions are Disneyland and Ngong Ping 360 (site of the giant Buddha).
Victoria Peak – Victoria Peak is a mountaintop where you can get an awesome view of the city on the "Sky Terrace." If you choose to go there at night, check your favorite weather app. I once went there on a very cold and foggy evening and there was zero visibility.
Madame Tussaud Wax Museum – Madame Tussaud's is a unique attraction that you can find in several cities around the world. The Hong Kong franchise houses astonishing life-like replicas of celebrities and historical characters. It's located in the same complex as the Sky Terrace at Victoria Peak.
The Sky Terrace is an elevated viewing area. Usually tickets are sold in bundles (Sky Terrace + Was Museum + Round trip tram tickets) Some hotels sell these bundled tickets and that can save you a few dollars.
Weather Check – Before your trip check the weather. Hong Kong temperatures can range from as low as 15°C in winter to as high as 30°C in summer. This will help you choose the right outfits for your trip. You may also want to consider packing items like umbrellas or sunblock in the summer.
Forex Check – There are money changers at almost every corner of the city. But from previous travels it was always more favorable for me to have my cash converted at a local money changer at my home country. I always got a better rate.
Best Times to Travel – Personally, I think the the best times to travel are during low peak seasons. One of my trips to Hong Kong happened to be during a Chinese festival. The streets were incredibly crowded and queues at the attractions were too long. Hotel rates usually are higher too.
Watch the Symphony of Lights – This is a 30 minute lights and music shows held at the Victoria Harbor every evening at 8:00 pm. It showcases well choreographed laser lights and instrumental music and best of all, it's free!!. Go early to get a good spot. The crowd builds up quite fast.

See Repulse Bay – This is a serene coastal area located south of the city. It's a popular high end community where many of Hong Kong's elite reside. But the beach is open to the public, I'm not sure though if there are shower areas.  Its relaxing ambiance is a vivid contrast to the downtown buzz. There are Buddhist shrines at one end of the beach. It's far out and will take awhile to get there but it's worth seeing.
Beware of the Gadget Store Salesman – There are countless gadget stores along Nathan road and Mongkok. But beware of the dubious sales practice in these areas. How it works is, a gadget salesman will make an offer so great you simply can't turn it down.  For example, you're shopping for a DSLR camera. Once you're sold, he pretends to order a new stock from some factory nearby, which should be delivered in just a few minutes.
These "few minutes" will buy him time to sell you an inferior product of an unknown brand for the same price. The salesman will claim that the product he's offering is better and more advanced. (If you're not well informed, you just might fall for this scheme and end up buying a cheap camera for twice the cost of its average retail price).
As you wait for the DSLR stock that will never arrive, the salesman will persist in trying to sell the other camera. If he fails, then you can expect him to feign a conversation on the phone and shortly after inform you that the camera model you wanted turns out to be out of stock.
So my advice is AVOID gadget shopping in Hong Kong. Many salesmen cannot be trusted at these gadget hubs. In addition, China is notorious for gadget clones especially smartphones which are almost impossible to differentiate from an original. It would be safer in my opinion to buy your gadgets at home where you can always take them back to the store if there's a problem.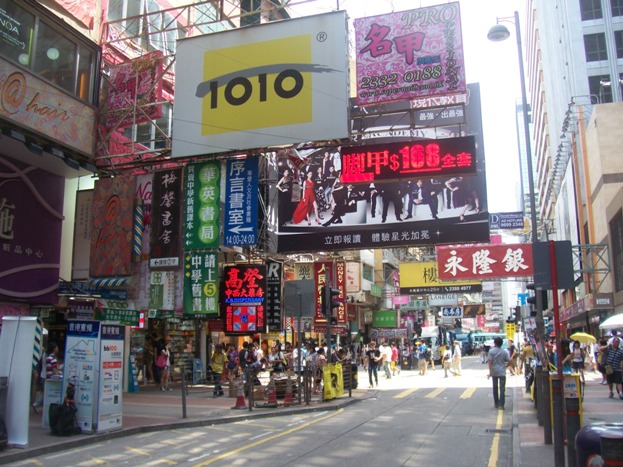 Accommodation – For a budget traveler like myself, there are many backpacker hostels around Hong Kong City. But you definitely need to book in advance. Avoid the noisy mansions along Nathan Road. There are gadget and electronic shops inside these buildings and they're not ideal for a solo traveler, especially if you're a girl.
In Mongkok, I stayed at Dragon Hostel. The location was great. It was in a building surrounded by malls, restaurants and convenience stores. The Mongkok MTR station was just a walk away and so was the "Ladies Market." The rooms were incredibly small, but they were clean and the air-conditioning was adequate.
There were two computers at the reception area for guests. They also sold discounted tickets to attractions like Disneyland and Ocean World. Lastly, the receptionists spoke English well and were very accommodating. It's not a fancy hotel but for a budget traveler it will suffice. See their website here.
DRAGON HOSTEL – Room 707, 7F Sincere House 83 Argyle Street, Mongkok, Kowloon, HK), (852) 2395-0577, (852) 9347-4767
Take Bus A21 – The bus to or from the airport is Bus A21. The bus fare is HK$ 33 each way. I stayed at the Kowloon area and A21 had several stops along Nathan Road. The  waiting interval between buses can range from 10 to 30 minutes so leave the hotel early so you won't miss your flight.
Feel free to check out Hong Kong Photo Gallery here.
If you enjoyed reading this article please like or share it with the buttons below. Thanks
Like, Share and Spread the Love!!