Bayon Temple – The Temple of Smiling Faces

The Bayon Temple is one of the major temples in the Angkor Archaeological Park located within the Angkor Thom Complex. Below is a compilation of photographs I've taken on my trip to Cambodia. I enjoyed this temple very much since it had that mystical, ancient feel to it and its architecture was simply striking. The smiling faces on its towers reminded me of the Sphinx in Egypt.
At the Angkor National Museum I watched a short documentary where it was explained that this temple was built by King Jayavarman II. A popular and well loved king who ruled in 12th century. The king's capital was Angkor Thom and he devoted the Bayon Temple to the Buddha. The king intended to make Buddhism the major religion in a populace where Hinduism prevailed. He was successful in his campaign, however after his rule, succeeding monarchs reverted back to Hinduism. Over the years a Hindu/Buddhist culture formed but the dominant religion in the country currently is Buddhism.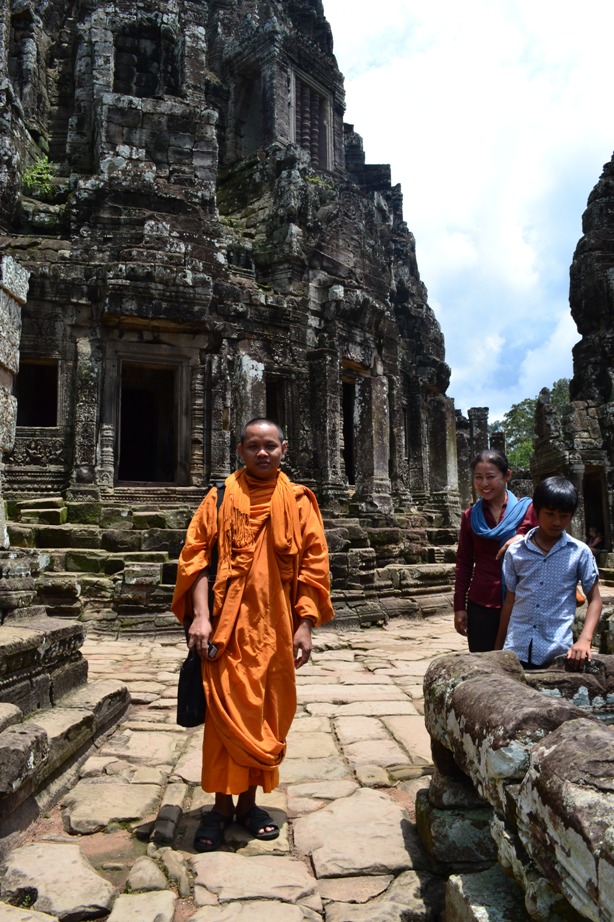 A Buddhist Monk visiting the temple.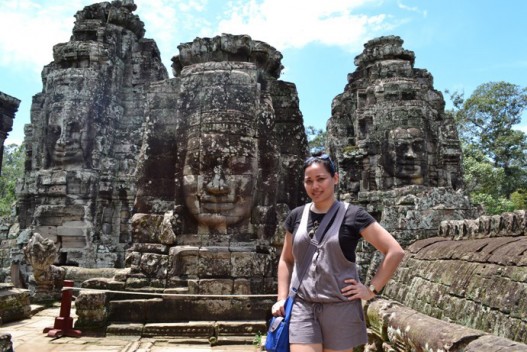 If you liked this article, please give a thumbs-up or share it with the links below. Thanks!
Like, Share and Spread the Love!!