Pros and Cons of Traveling to Bolinao, Pangasinan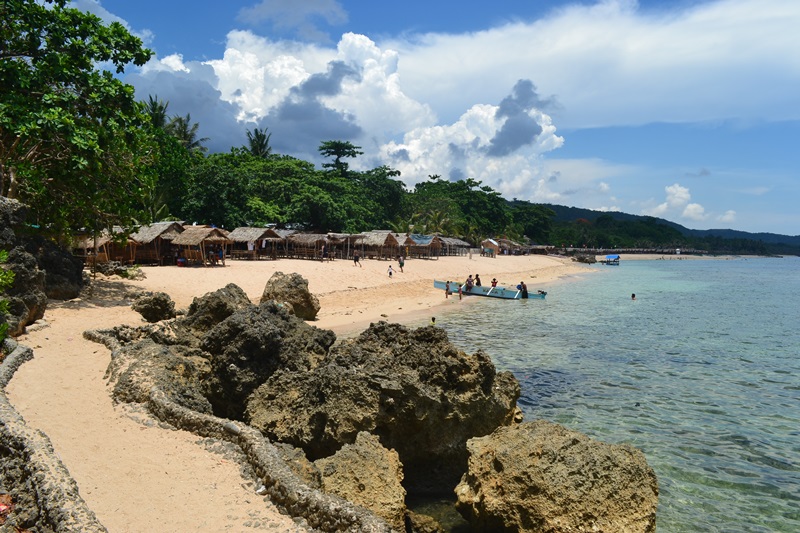 Patar Beach, Bolinao – Photography by Iza Sanchez
GETTING THERE
PROS
It's quite easy to travel to Bolinao. There are bus liners that ply the Manila to Bolinao route on an hourly basis at the Cubao and Pasay bus terminals. The latest trips are usually between 11:00 pm and 12:00 am. Once you arrive at Bolinao, just hop on a tricycle to get to the beach resorts. It will take roughly 20 to 25 minutes depending on the location of your hotel.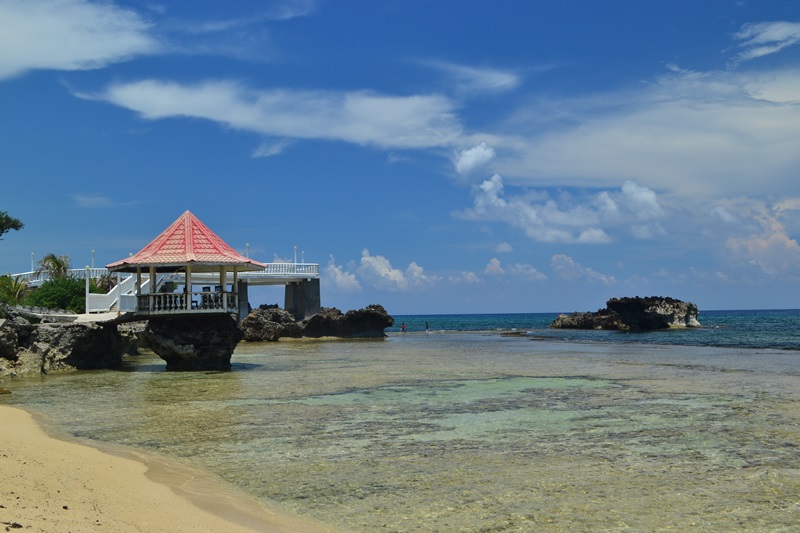 CONS
It's a long and seemingly endless 6 to 7 hour bus ride, if this does not appeal to you, you'd better look around for other vacation spots. In addition, buses pick up passengers along the route which prolongs the trip. The tricycle ride isn't so bad though.
Here's a tip – Take an evening trip so you can just doze-off and hopefully sleep through the long journey. Furthermore, at night there are lesser travelers to pick up along the route, hence the trips are faster. For more information about getting to Bolinao, check out: How to Travel to Bolinao, Pangasinan – Backpacker Style.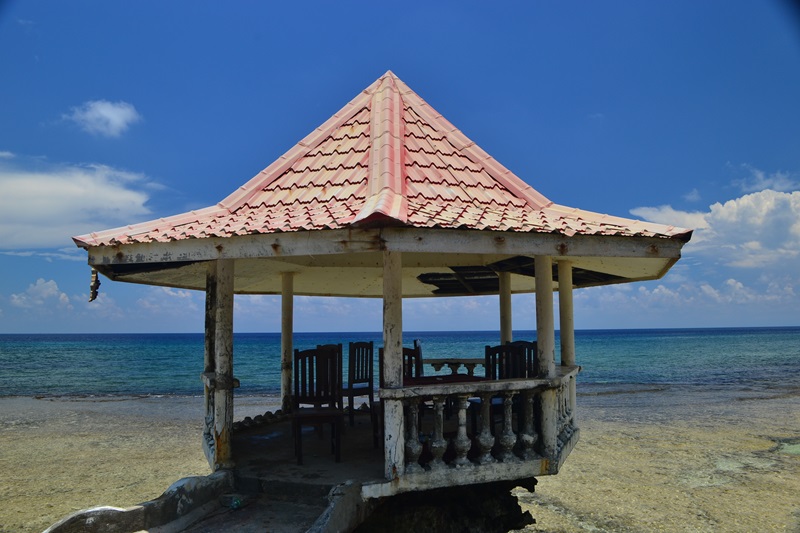 Photography by Iza Sanchez
INFRASTRUCTURE
PROS
Bolinao is a fairly established tourist destination and most of your needs will be available there. There are countless budget, mid-range and luxury hotels to choose from. The availability of transportation to and from the town is plenty and contrary to what I've read from other blogs, mobile network signal wasn't so bad. It wasn't great either but good enough.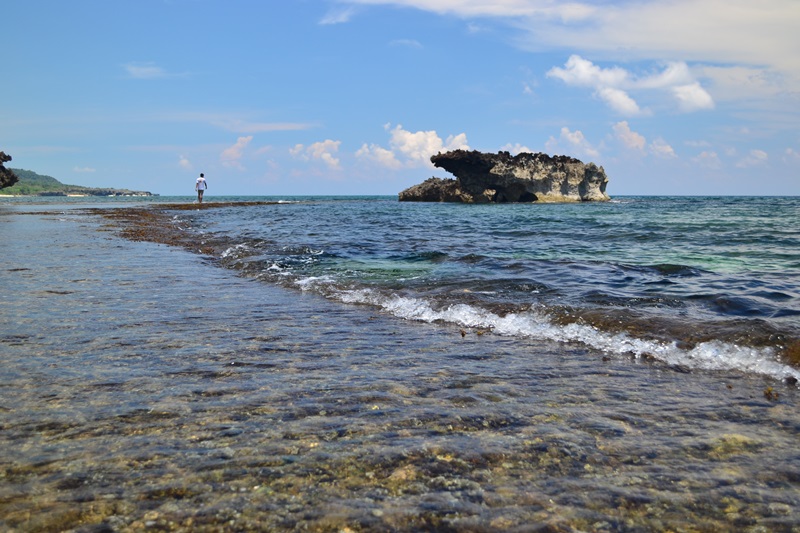 Photography by Iza Sanchez
CONS
The only road to the beach resorts is the long and narrow Patar Road. This road has intermittent gaps between cemented and uncemented sections. According to a local, this is a result of the road project being awarded to multiple contractors on a "per kilometer" basis. Obviously, the road ends wherever government funds ran out. With that in mind, it's best to hold off on taking a trip to Bolinao in the rainy season since passage through muddy roads will be a challenge.

Photography by Iza Sanchez
ABOUT THE BEACH
PROS
The sand at Patar Beach has a rich, mocha color which I found very attractive. There are some amazing rock formations at the nicer part of the beach which is at the southern end of the coast. A perfect vantage point to take panoramic views of the beach is on the Treasures of Bolinao rock bridge. You will have to pay a fee though to use the hotel facilities including the bridge.
Photography by Iza Sanchez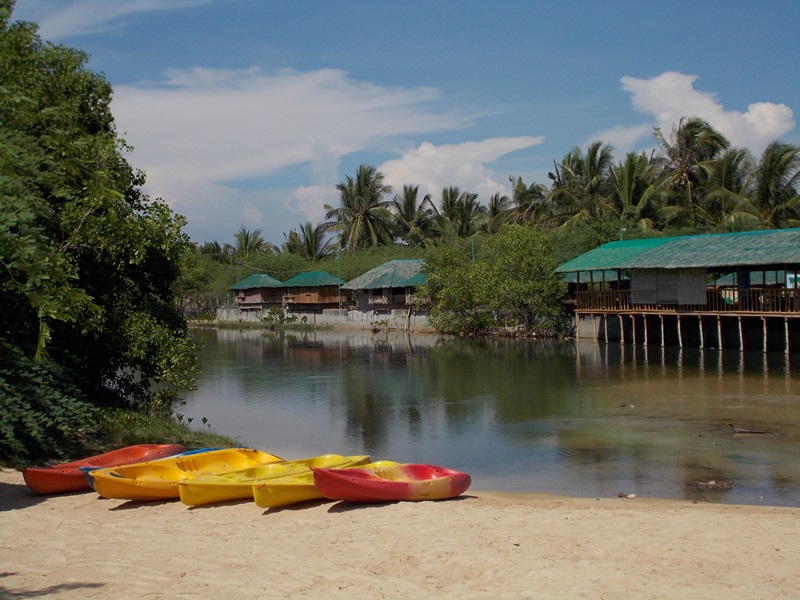 Kayaking area at the Punta Riviera Hotel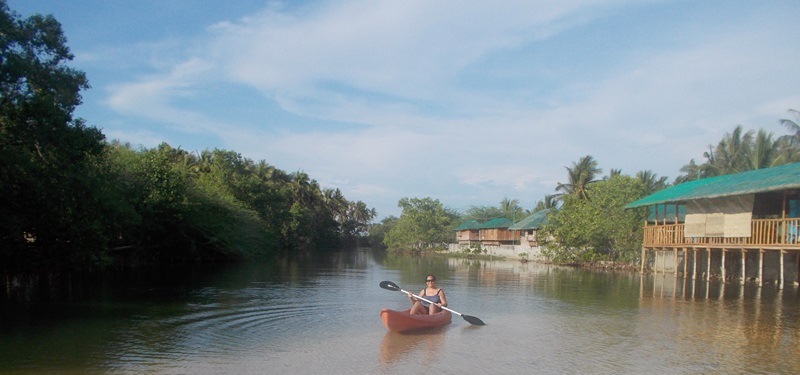 Ilog Malino, Bolinao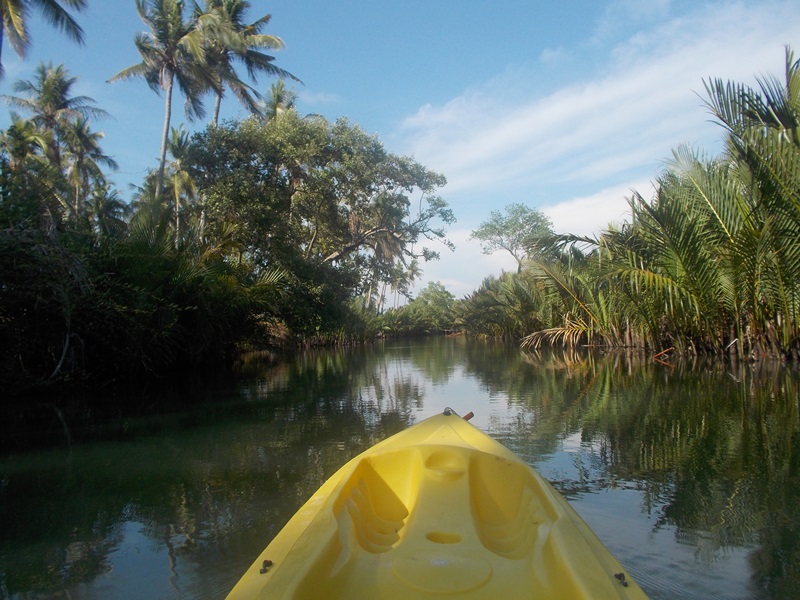 There is a river called Ilog Malino which runs alongside the beach at Punta Riviera Resort. There you can rent a kayak for 350.00 PHP per hour and kayak along a one kilometer strip of what looked like a mini Amazon River. According to my hotel receptionist, you can also go to Puerto Del Sol to kayak, the rate will probably be similar. Although, I recommend Punta Riviera where you can view a unique section where the river merges with sea.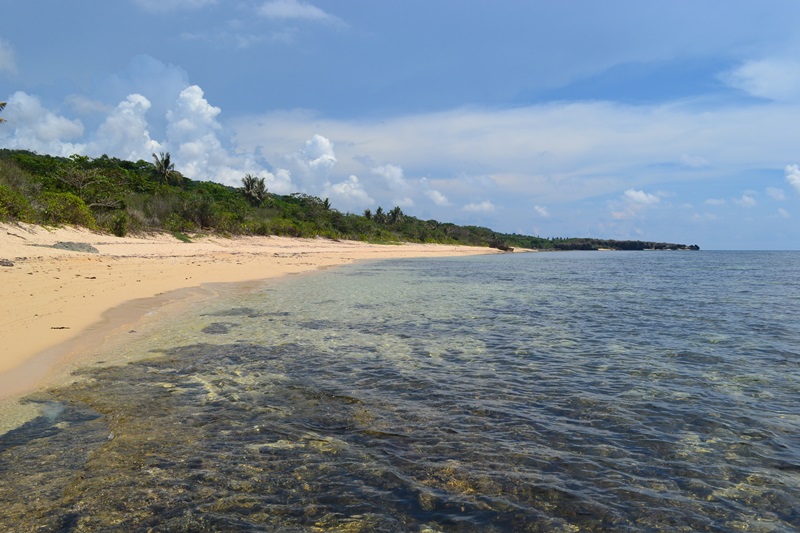 Sea grass and weeds cover most of the shore of Patar Beach
CONS
Contrary to how a certain luxury hotel describes it, Patar Beach is not in the league of Boracay or El Nido, Palawan. From a range of 1 to 10 with 10 being the highest, Patar is somewhere between 6 and 7. But it does have its own unique charm. The abundance of sea grass that covered the ocean floor makes the beach slightly unattractive but as per a reader's comment below, that's a sign of a healthy coastal community so let's rejoice to that.
Here's a tip – Wear slippers or better yet surf shoes to avoid stepping on anything sharp, slimy or alive.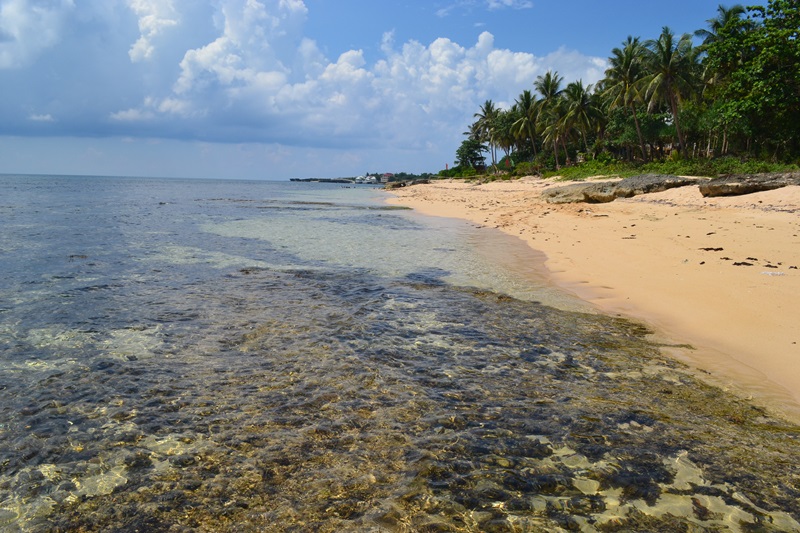 Photography by Iza Sanchez 
NO SNORKELING SITES
There aren't any snorkeling sites in Patar Beach.  If you'd like to go snorkeling, I recommend take a side trip to Alaminos and visit the 100 Islands which is just around one hour away from Bolinao.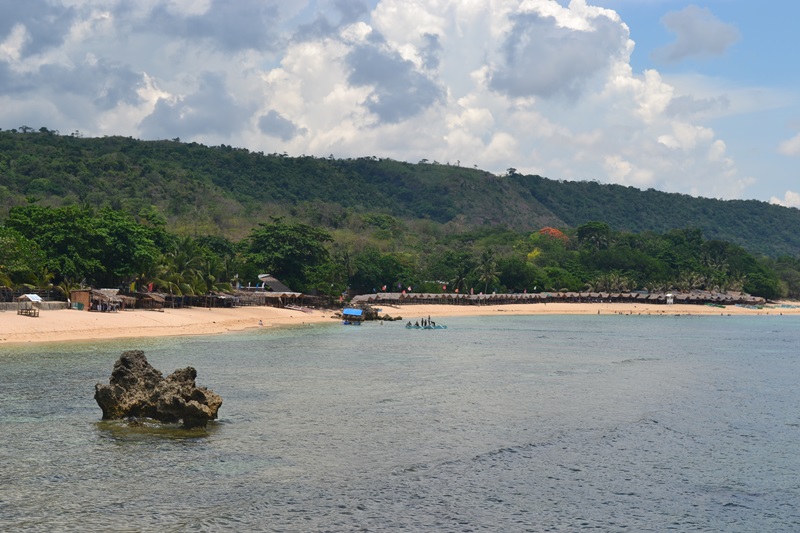 ABOUT ACCOMMODATION
PROS
A WIDE VARIETY OF HOTELS
There are many hotel options along the beach that you wouldn't have to worry about booking in advance even during  the peak season. For budget travelers you can find places that offer fan rooms for as low as 800.00 PHP per night. Check out Benjie's Kubo and Ilog Malino Hotel.
My home away from home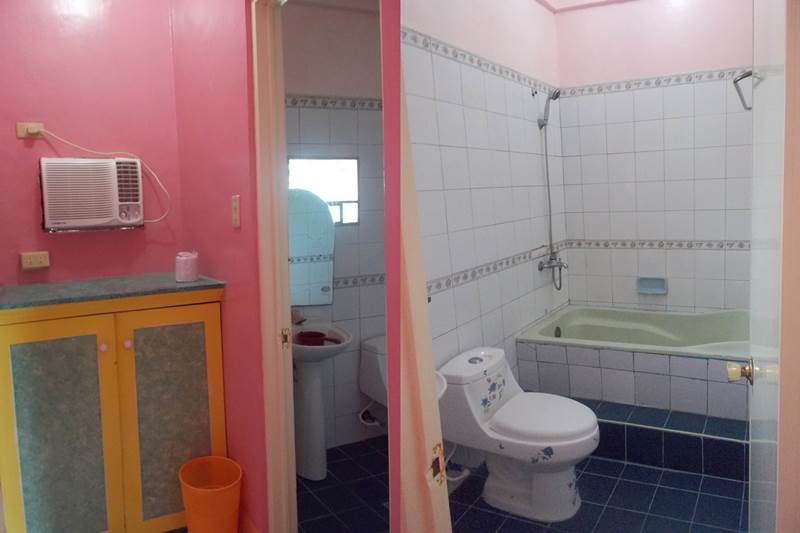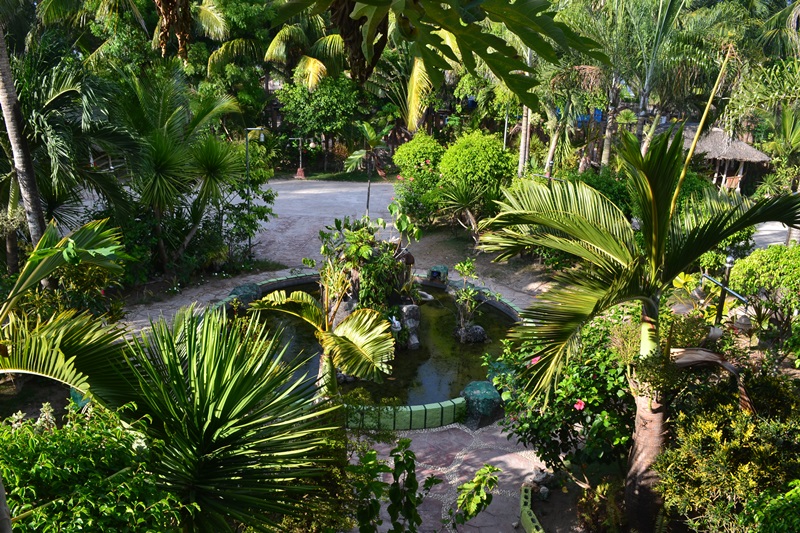 A view of the SCL Paradise garden from my room on the second floor
SCL Paradise Beach Resort 
CONS
NO WEBSITES
Many of the budget and mid-range hotels in the area do not have websites. It's a long stretch of beach and it's not easy and sometimes impossible to walk from one hotel to another. Thus, if you don't have a private vehicle, hopping from one hotel to another on a tricycle to check out each hotel will be rather time consuming. You're better off booking your lodging in advance with a hotel that has a website to save you time and energy. Check out hotel reviews and blogs to help you decide on the best lodging that suits your needs and budget.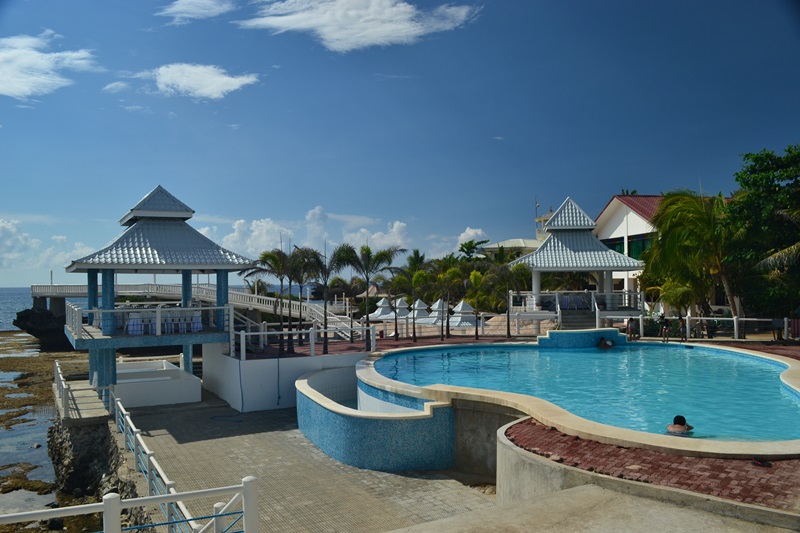 Treasures of Bolinao Beach Resort
There are three or four high end resorts in the area. I got to see the rates of two and they really are quite high for a tourist spot like Bolinao. Treasures of Bolinao Beach Resort has the best location of all. Take note though, the beach in front of the hotel is not exclusive to guests and if you are booked at a mid-range hotel 6 kilometers away (like I was) you can still go and enjoy this part of Patar Beach.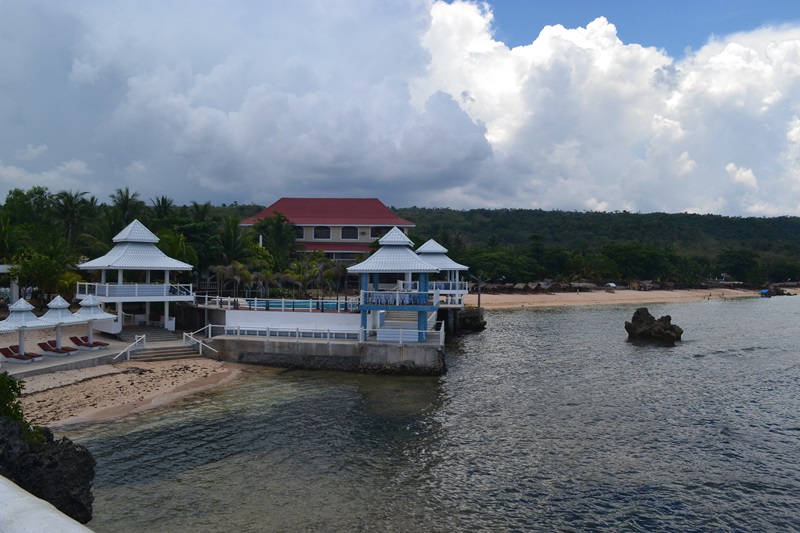 On the other hand, if you have the budget for it, these resorts do have the best facilities like infinity pools and restaurants and water sports equipment to rent.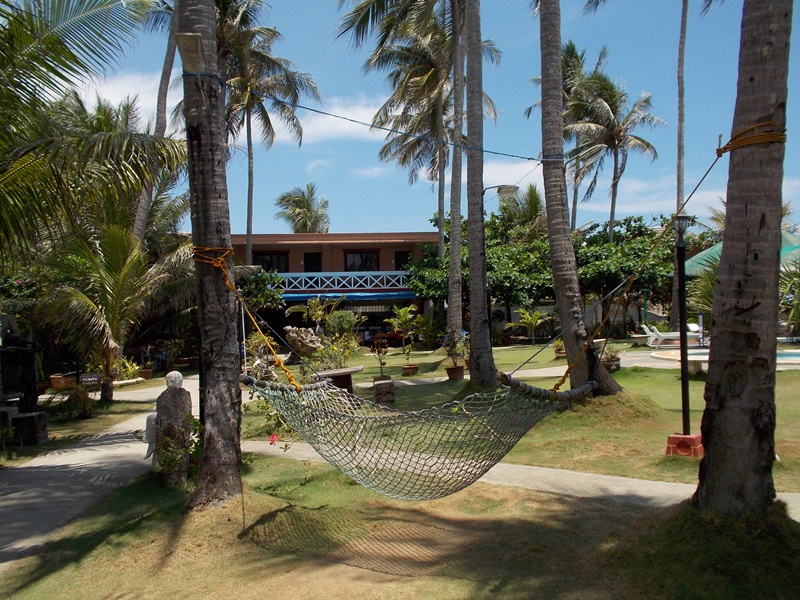 Punta Riviera Resort – A nice place to kayak and eat halo-halo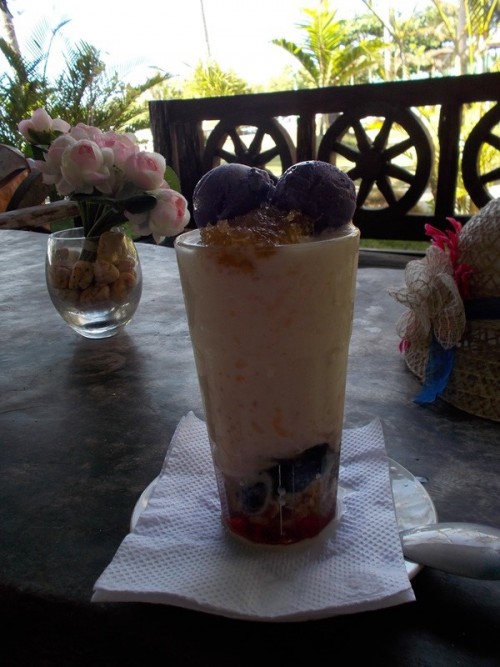 It took me many hours of research to decide on a hotel. I ended up at a mid-range hotel called SCL Paradise Beach Resort and paid 2,000 PHP per night for a standard airconditioned room with the usual amenities. Although I found this pricey, the hotel had a relaxing garden ambiance, good staff, clean rooms and most of all reliable WIFI. I could have opted for a cheaper hotel and there were plenty, but most didn't have WIFI or could not be contacted.
The beach across SCL Paradise Resort does not have the wow factor. In fact, you might be disappointed at first glance. But on a bright and sunny day it looks a lot more attractive. From the hotel you can walk 15 to 20 minutes to the nicer beach across Punta Riviera and Villa Soledad hotel.
Beachfront at SCL Paradise Beach Resort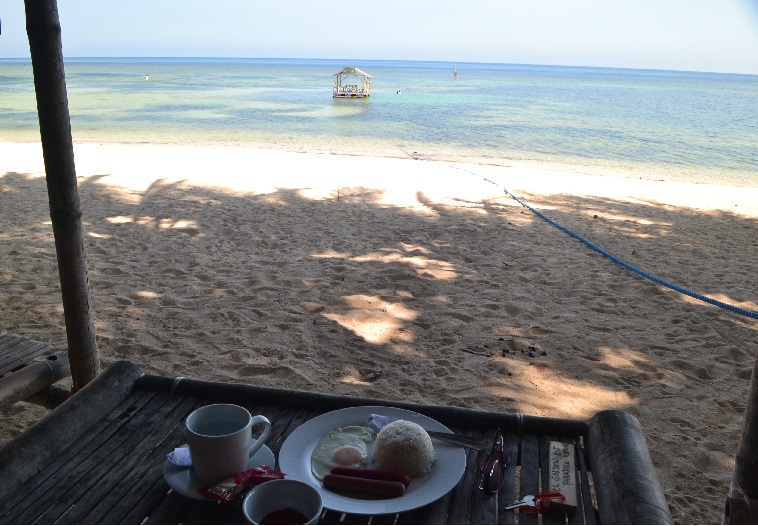 SCL Resort  offers a basic "hotsilog" breakfast meal per day. Make sure you ask for it though, if you don't, no one will tell.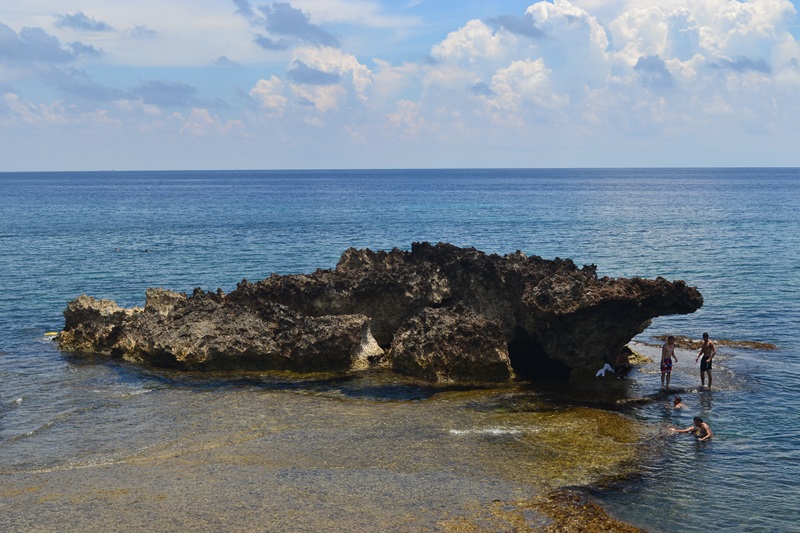 Photography by Iza Sanchez
WHERE TO EAT
CONS
From a backpacker's point of view, you will likely spend a huge chunk of your budget on food since there aren't any restaurants along the beach. You'll probably be eating at your hotel's restaurant most of the time which is always more expensive than the regular carinderia. I bought some chips, biscuits and bread in town which was 30 minutes away from my hotel and lived on sandwiches for most of of my trip. At some point, I had to buy food from the hotel restaurant as well. What other travelers do is they buy provisions in town and cook. You may want to inquire at your hotel if they have an open kitchen for guests. For a solo traveler though this is a hassle, so just bring extra cash for food expenses.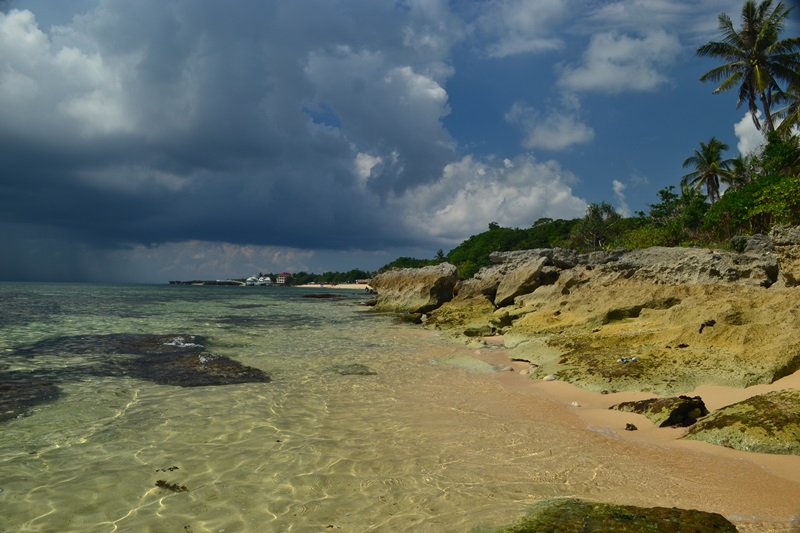 IF KARAOKE BOTHERS YOU
I spent an afternoon swimming and kayaking at Punta Riviera resort. Kayaking was fun. Unfortunately, the neighboring hotel called Villa Soledad has an open karaoke facility. If you're staying at either Punta Riviera or Villa Soledad, you can expect loud and endless singing from other guests. If non-stop karaoke bothers you, pack some advil you might have a migraine or better yet, make sure you ask your hotel about this before you confirm your reservation.
One last tip! If you're going there in the summer, swim in the morning because by noon the water recedes several meters from the shore and you really can't swim anymore unless your hotel has a pool.
If you enjoyed reading this article, please give it a thumbs up and pass it on.  Thanks!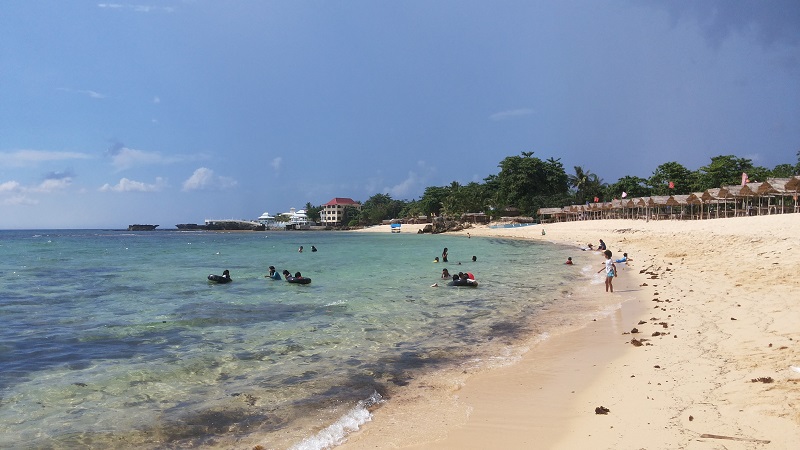 These boats (bangkas) can be rented out for 500.00 PHP for a 30 minute ride across the beach

Traveling to Pangasinan soon? Check out these useful travel guides:
How to Get to Bolinao, Pangasinan – Backpacker Style
How to Shoot Fish at 100 Islands Alaminos, Pangasinan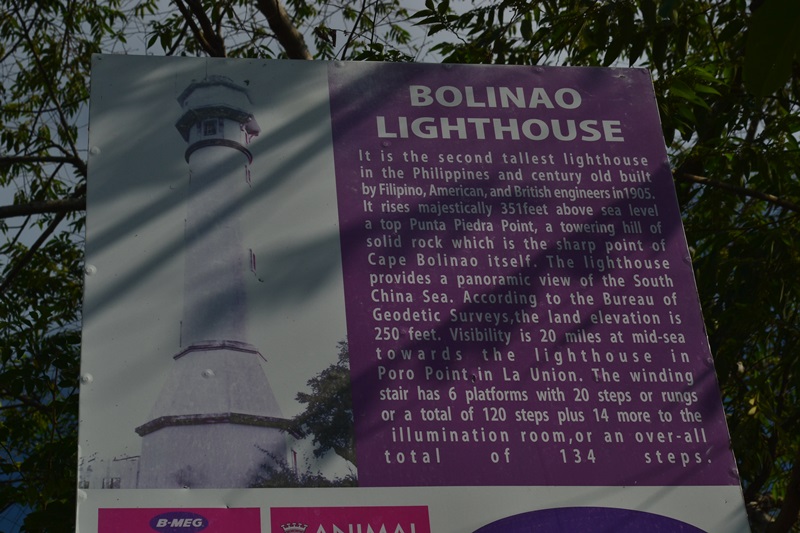 Bolinao Lighthouse, Photography by Iza Sanchez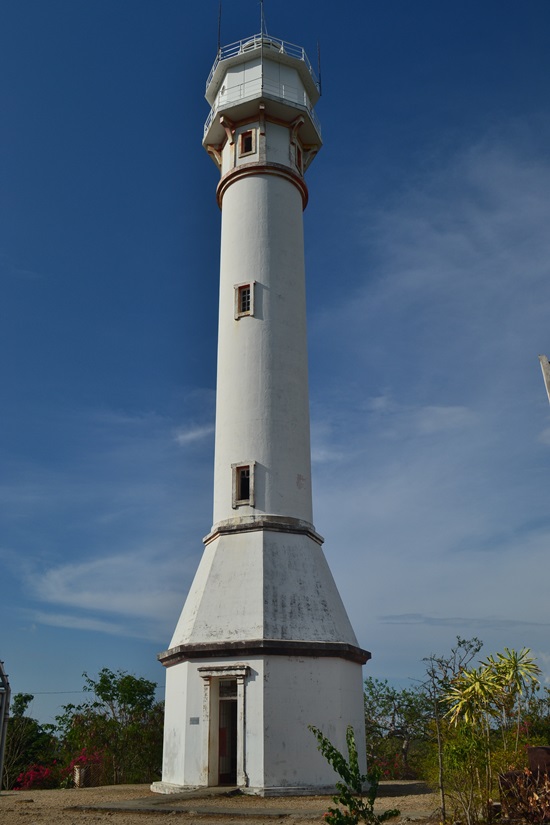 Like, Share and Spread the Love!!